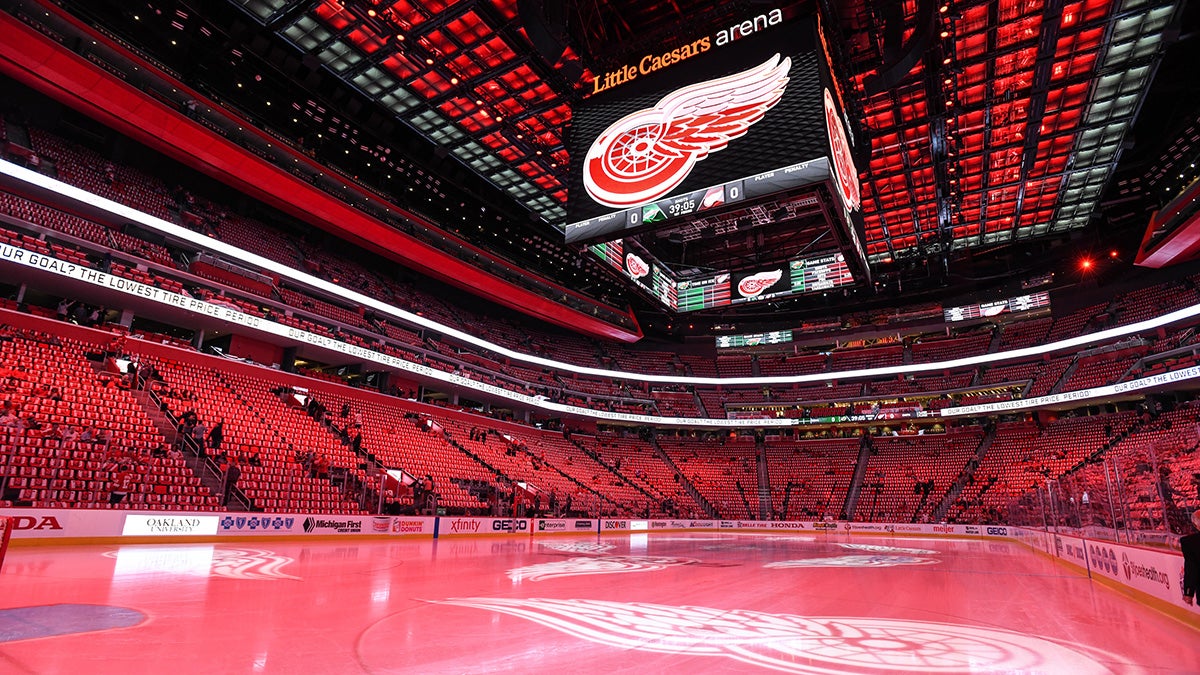 Dave Kaval, the president of the Athletics, has a dream and a vision.
In his mind's eye, he sees a new, smaller ballpark within the confines of Oakland. There's a lot of open space for fans to gather, a ballpark village around it, the latest technology, and 34,000 seats -- smaller than Boston's iconic Fenway Park, which in its latest configuration, holds 37,499 crazed Red Sox faithful.
"I think the reality is that fans want a destination beyond just a ballpark," Kaval said. "They want an area where there are locations to hang out before and after the game. Reasons to go there when it isn't game day. I see a big trend in that direction."
One thing is certain: new baseball parks, football and soccer stadiums and indoor arenas are trending more slick and expensive. Billions of dollars are being spent on new facilities, not to mention the investment in mix-use projects around them. They may be smaller in scale, but the dreams of economic impact now go beyond build it and they will come. Stadium plans now are a little like nation building.
From Tottenham, England, to Los Angeles, the Premier League and the National Football League are enjoying a burst of bigger and better glitzy new stadiums.
The new $2.6 billion football stadium in Inglewood, Calif., that will house the Rams and Chargers by 2020, will have a glass roof and the first 360-degree wrap -round video board. It will seat 70,000. Personal seat licenses for the Rams are $100,000 each; $75,000 for the right to buy tickets to see the Chargers.
In England's Premier League, the norm is now new stadiums or expanded ones after a requirement was put in place that all facilities had to be "all seaters" within three years of a team's promotion to the top level of play. No more standing-room sections, something common in older stadiums.
The National Basketball Association and National Hockey League have new arenas coming online that will outdo anything from the last generation of builds. That's already happened in Las Vegas for the NHL's expansion Golden Knights and in Detroit's downtown building near Comerica Park and Ford Field. Both opened for team sports this season.
"I think the reality is that fans want a destination beyond just a ballpark. They want an area where there are locations to hang out before and after the game. Reasons to go there when it isn't game day. I see a big trend in that direction." – Dave Kaval, Oakland Athletics
Little Caesar's Arena, built at the cost of $863 million, is now home to the NHL Red Wings and NBA Pistons. Longtime Red Wings general manager Ken Holland said the building that seats 19,515 for hockey and 20,491 for basketball has more amenities for fans than he's ever seen.
"It's the best hockey arena in the world," said Holland, who has seen most of them in North America, Europe and Russia during the 21 years he has been the team's general manager.
A new arena in San Francisco for the NBA Warriors, slated to open next season, and the redevelopment of the Key Arena in Seattle for a prospective NHL expansion team, are expected to step up the competition dramatically. Cost of new Chase Center just south of AT&T Park in San Francisco: $1 billion. Cost of the refurbished Key Arena where architects must preserve the historically protected triangular roof, $600 million.
The T-Mobile Arena, just off the strip in Las Vegas, cost a modest $375 million, but the building has already set a standard for gaudiness. It has a castle entrance nicknamed "The Fortress" high above the ice on one end where a spectacular drum performance by the Drumbots is a staple before the puck drops at each game. It's part casino floor show, part hockey game. Cirque du Hockey. All that's missing is a moat.

"It's Vegas," said veteran NHL GM George McPhee, who built the highly successful first-year Golden Knights primarily through last year's expansion draft. "The civic pride in this town has been incredible. And the support has been amazing. The fans here wanted a sports team for many years and they finally got one. They've backed up their interest in it and supported the team very well."
The Vegas arena was built in a joint venture between AEG, the largest sports and concert development company in the U.S., and MGM Resorts International, before the NHL expansion team arrived in town last year to begin its inaugural season. A commitment from 16,000 fans pledging to buy season tickets cemented the franchise's existence. The Knights eventually sold 14,000 season seats in an arena that's equipped to hold 17,500 for hockey.
A $1.8 billion stadium to house the NFL's Raiders in Vegas is coming. The 65,000-seat domed facility is projected to be open by Aug. 1, 2020.
Likewise, in Seattle, the Los Angeles-based Oak View Group committed to refurbish a building that opened in 1962 – and will be in its third iteration – before the NHL offered a conditional expansion franchise. The arena will have atriums and dug much further into the earth to preserve the roof. Using the Vegas profile, the NHL wanted to judge the hockey interest in Seattle. On March 1, 25,000 fans submitted season-ticket applications within an hour after those online bids were open.  
Ballparks are getting better, but smaller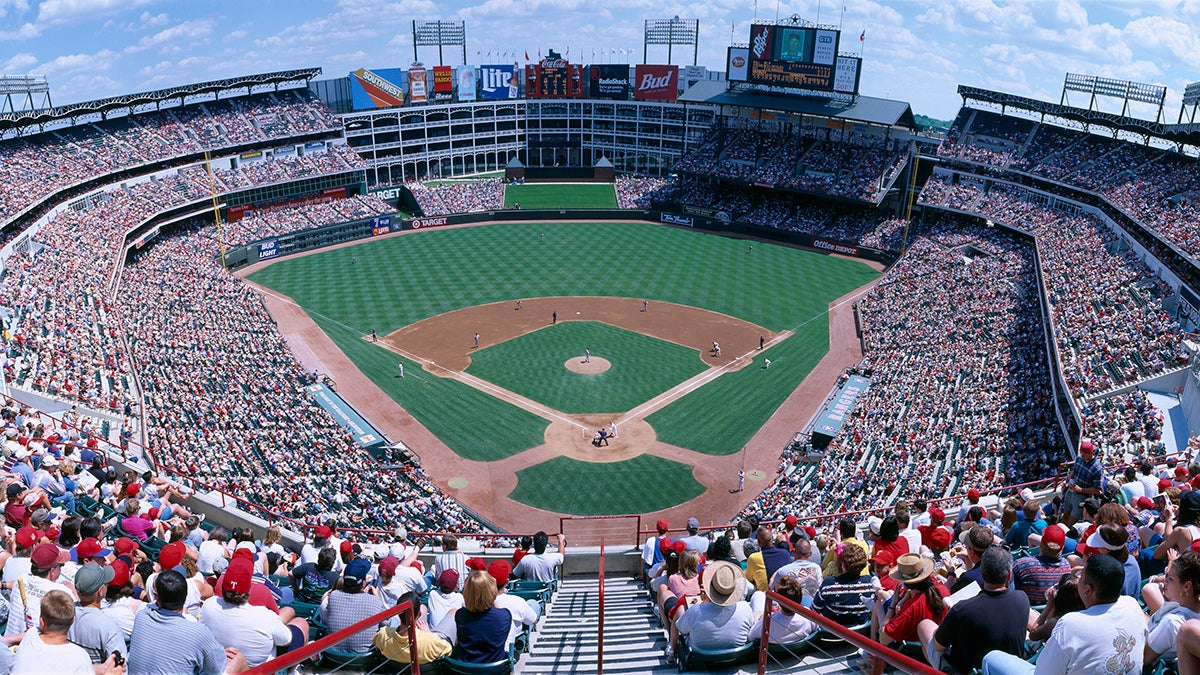 In Major League Baseball, the latest round of baseball-only facilities, are trending smaller. Marlins Park in Miami with a retractable roof and a capacity of 36,742, opened in 2012. SunTrust Park, in suburban Atlanta, opened last season with a threshold of 41,149.
The new ballpark under construction for the Texas Rangers in Arlington, Texas, is scheduled to open in time for the 2020 season. It's projected to have 40,000 seats, well below the capacity of 48,000 in what is now called Globe Life Park, where the ballclub has played since it opened in 1994.
The original capacity of the current facility could fit as much as 52,000. Way too big now to accommodate 81 regular-season baseball games a year. Why? Less seats means a greater clamor for tickets and usually increases advanced sales, particularly for high-profile series against the New York Yankees, Boston Red Sox and cross-state rival and defending World Series champ Houston Astros. Larger capacity usually accounts for a greater reliance on game-day walkup sales.
"We're going down significantly in capacity, but I think that's the trend in the industry," said Rob Matwick, the Rangers' vice president of business operations, whose duties include the design and development of the new ballpark. "If you multiply an average attendance of 37,000 by 81, that gets you a few tickets under 3 million. That's the gold standard in our industry these days."
Last year, the Rangers averaged 30,960 for their 81 home dates. Seven Major League teams drew in excess of 3 million, with two more at just about 2.9 million.  
So, 40,000 seats in the Dallas-Fort Worth market seems to be just about right. The new ballpark will also have a retractable roof, giving fans certainty against rain and muggy, hot mid-summer Texas weather conditions.
The Astros have always played in a domed stadium, be it the Astrodome or Minute Maid Park, which also has a retractable roof and opened in 2000, in the midst of the first generation of retro baseball parks.
"The primary consideration is the roof and the ability to control climate," Matwick said. "That's probably the most overriding difference."
The development is fascinating in Arlington where three ballparks will have come and gone, one built right behind the other, in a matter of 26 years. Globe Life Park was in the first wave of new ballparks, following Orioles Park at Camden Yards by just two years. It replaced Arlington Stadium, an expanded minor-league facility that was home to the Rangers from the time the team left Washington in 1971 until the new stadium opened in '94.
In the parlance of the times, architects borrowed from the original ballparks to design what was then called The Ballpark in Arlington, just like they did in the construction of all the ballparks from that era. Total cost of the ballpark was $191 million complete. Total cost of the new ballpark: $1.1 billion. How times have changed.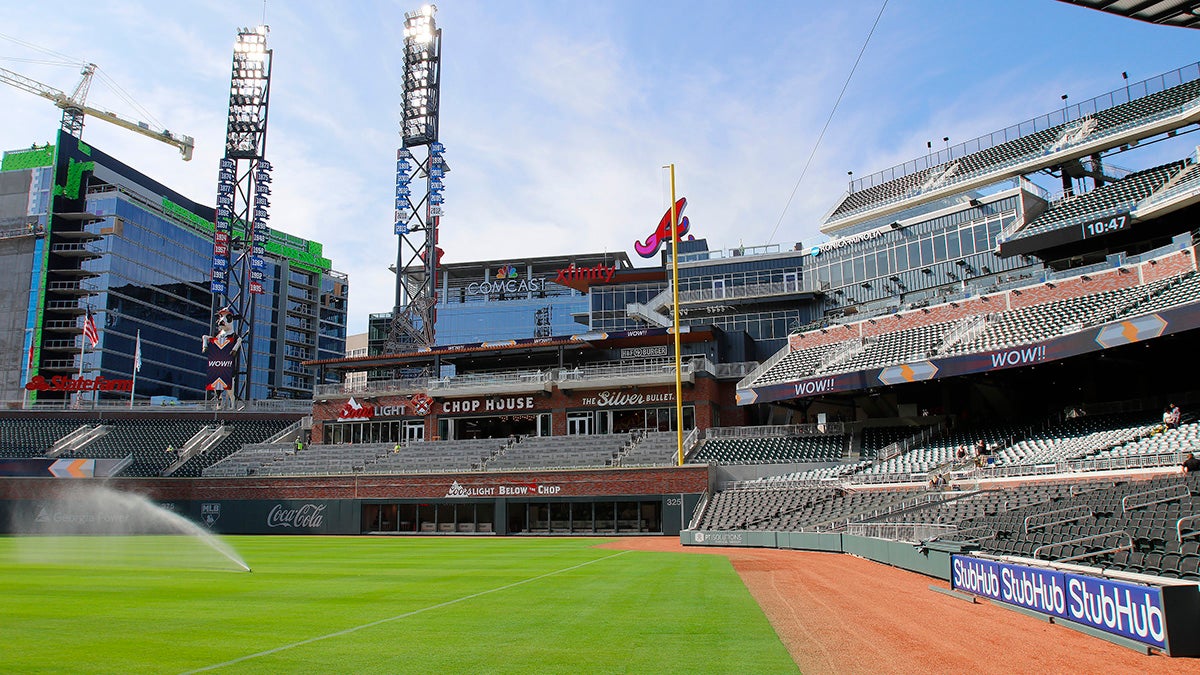 "When this park opened we were just in another place in our history," Matwick said. "We incorporated pieces from Comiskey Park, Tiger Stadium and Yankee Stadium. Those were all fantastic elements. What they did here conceptually was very well done. But we're looking to make it more Rangers branded when we get next door: Color schemes. The way we recognize our current players and former players."
There will be less luxury suites, more open space, a lot of glass and light. And in another departure, the Rangers have no plans to demolish Globe Life Park, unlike Arlington Stadium, which quickly became a hole in the ground after it closed.
For one thing, there's an occupied office building beyond the berm in dead center field that will continue to be leased.
"And now we're entertaining ideas about how to retrofit the rest of the park," Matwick said. "What that will be is a good question. We need to finish the design of the new one, which will take us another six to eight months, and then we'll turn attention to this one."
Ballpark/Stadium/Arena Villages
The A's Kaval has a problem. He wants a new ballpark opened in Oakland by 2023, but he doesn't have a site. The A's have been reviewing three sites for the past few years. Their No. 1, the Peralta Community College district, was given a surprise sledgehammer this past December when the board of trustees ordered the school to stop negotiating with the team.
The Oakland Coliseum, where the team has played for 50 years, seems to be a non-starter. In fact, the A's just moved their offices out of the old building to a new space near Jack London Square, the heart of bustling business and tourism on the lip of the East Bay.
That leaves the near-to-the-offices Howard Terminal site. It's not perfect, but that's where the A's might land. Both the Coliseum and Howard Terminal have problems. The Coliseum is in the midst of a transportation hub with a BART station just to the east of its outfield gates. But building a ballpark village around it to make the area a 365-day destination may not be feasible.
The Howard Terminal has little public transportation access. But it's conducive to the type of business growing around it that will make it a place to go beyond the auspices of the baseball season.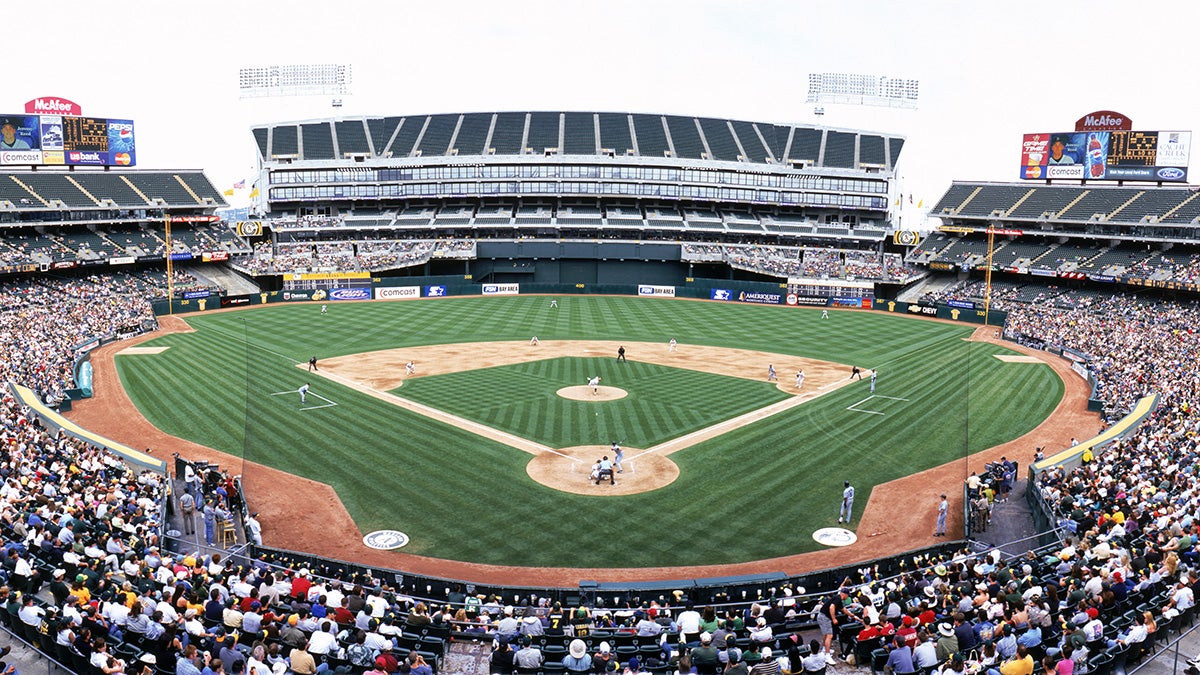 "We're still evaluating both the Coliseum and the Howard Terminal site," Kaval said. "I think while for the Coliseum, the transportation network there is fantastic, the challenge is, can we build the mixed-use development and create a sense of place around the venue? We haven't solved that yet."
And Howard Terminal?
"On the water, it's really important to understand the transportation piece," he said. "You don't have access to public transportation at the site, there's a lot of infrastructure that's required, but it's an area that would naturally develop restaurants and bars and housing around it. It's already like that. It's a downtown urban area."
The ballpark village concept is quickly becoming essential to every new sports facility project. What took years to grow organically outside ballparks or arenas in San Diego, San Francisco, Denver, Tampa and Cleveland, is now part of the project.
To witness:
 

In Atlanta, a mixed-use project called "The Battery," replete with condos, office buildings, stores and restaurants that runs blocks outside the right-field gate of Sun Trust Park, opened with the new ballpark last year.

 

In Las Vegas, a blocks long project called "The Park," including restaurants and retail space, leads up to the entrance of T-Mobile Arena.

 

In Texas, a mixed-use entertainment center is under construction between Gold Life Park and the new baseball stadium. It's set to open this summer, about two years ahead of the new facility. It will be in the heart of a district with two baseball parks and a mammoth 100,000 capacity football stadium for the Dallas Cowboys that heretofore have been stand-alone sports entertainment palaces.

 

In Los Angeles, Rams owner Stan Kroenke's new stadium on the former site of Hollywood Park race track and near the refurbished Forum, is expected to be surrounded by 3,000 residential units, a 300-room hotel, 25 acres of open park space, and 620,000 square feet of office and retail.
This is really the trend that new arenas, ballparks and football stadiums are taking.
"They're going to be more integrated into the surrounding community," said Kaval, heading an A's ownership group that's exploring its fourth ballpark site since it purchased the club in 2005. "It'll be more like Wrigley and Fenway and League Park in Cleveland, built into these neighborhoods with retail and adjacent development."
And if there's not that kind of neighborhood around the new facility, there's a simple solution: just build one.
Barry M. Bloom has been a baseball writer since 1976, and a National Baseball Hall of Fame voter since 1992. His sometimes award-winning national reports and columns appeared on MLB.com for the past 16 years, until recently. He's now a contributing columnist for Forbes.com. 
Related Articles
Who is watching, competing and building stadiums for eSports?
Tags:
all seaters
,
Atlanta Braves
,
ballpark
,
Ballpark in Arlington
,
Detroit Red Wings
,
Ford Field
,
Globe Live Park Texas Rangers
,
Golden State Warriors.
,
Las Vegas Golden Knights
,
Little Caesers Arena
,
Los Angeles Chargers
,
Los Angeles Rams
,
NBA
,
new building
,
NHL
,
Oakland Athletics
,
Premier League
,
stadium
,
SunTrust Park
,
The Fortress
,
Tottenham Hot Spurs