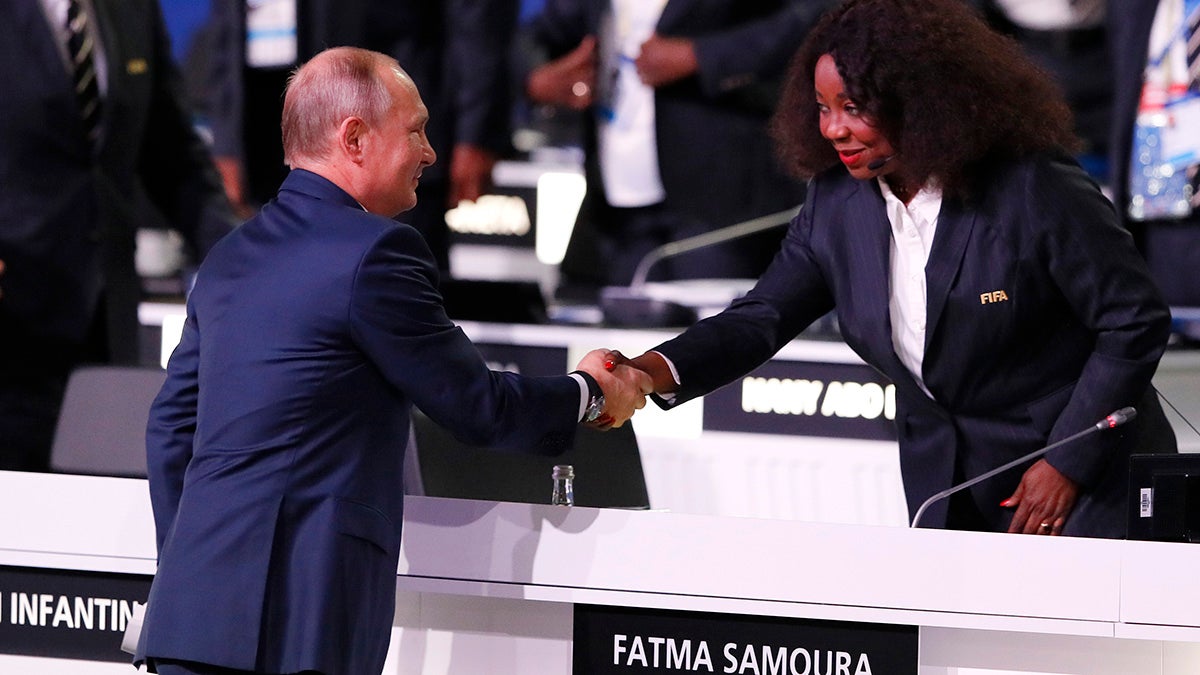 Some people do not think a black woman should lead FIFA, says Fatma Samoura - the first female secretary general of football's world governing body.
Samoura, 55, replaced Jerome Valcke in May 2016 after he was found guilty of misconduct and banned from football-related activity for 12 years.
She says the "glass ceiling has been broken" with her appointment.
Samoura, who previously worked for the UN, said: "I joined a male-dominated organisation. They are used to me now."
Speaking to the BBC as part of the 100 Women project, she added: "There are people who don't think that a black woman should be leading the administration of FIFA. It's sometimes as simple as that.
"It is something we are fighting on a daily basis on the pitch - I don't want any racist person around me.
"Nobody asks a man when he takes a position if he's competent to do the job. They just assume that he can do the job. For a woman to make her way up to the top - you need to prove every single day that you are the best fit for that position."
In April, Senegal-born Samoura was the subject of an investigation into an alleged conflict of interest concerning the Morocco 2026 World Cup bid. She was cleared of any wrongdoing and dismissed the claims as "laughable" and "unfortunate".
Along with overseeing the reform of football's governing body, Samoura was tasked with improving conditions for migrant workers constructing facilities for Qatar's 2022 World Cup.
"Over the past six months we haven't heard anything negative about the worker condition in Qatar," she said.
"It is is a strong sign that football can help change cultural behaviour, even in the more conservative society."
With permission from the BBC.com