Business
Maintaining integrity of the games will be ongoing issue for NCAA with legalized sports betting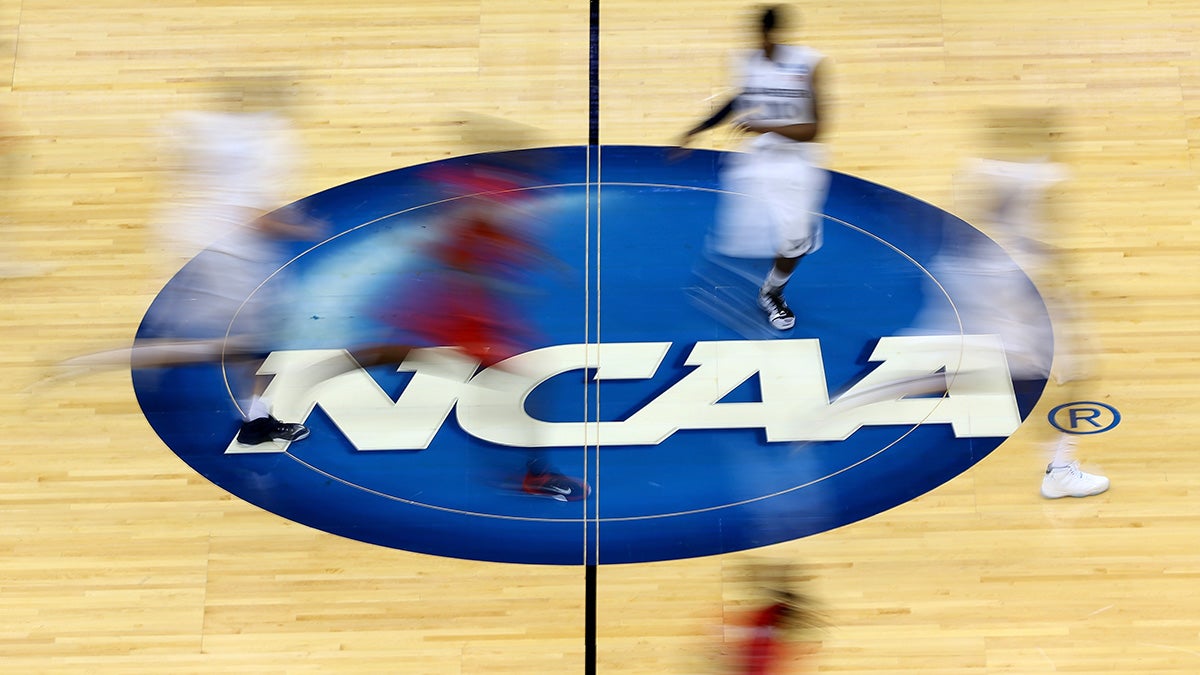 At the bottom of each official NCAA Division I Men's Basketball Championship bracket, in type tiny enough that a magnifying glass is needed by anyone older than 50, are these 20 words:
"The NCAA opposes all sports wagering. This bracket should not be used for sweepstakes, office pools, or other gambling activities."
Now pretend you're Captain Louis Renault from "Casablanca," and you are shocked, shocked that an estimated $3 billion goes into March Madness bracket pools. That figure doesn't include the additional hundreds of millions bet legally in Las Vegas and illegally with black market/offshore bookies.
For decades, when it comes to sports gambling, the NCAA has been like someone on a beach trying to sweep back the incoming tide. The organization now finds itself underwater.
In May, the U.S. Supreme Court struck down the federal law prohibiting states from allowing sports betting. In three months since, little clarity has surfaced. Nevada, New Jersey, Delaware and Mississippi have sports betting. West Virginia, Pennsylvania and Rhode Island permit it but don't have active venues taking bets.
"Our highest priorities in any conversation about sports wagering are maintaining the integrity of competition and student-athlete well-being," NCAA president Mark Emmert said in a statement issued after the ruling. "Sports wagering can adversely impact student-athletes and undermine the games they play. We are committed to ensuring that laws and regulations promote a safe and fair environment for the nearly half a million students who play college athletics."
The integrity of competition will be an ongoing concern for the NCAA. America's three major pro sports have each had isolated game-fixing/gambling incidents: the 1919 Black Sox and Pete Rose in baseball; stars Paul Hornung and Alex Karras betting on NFL games (not involving their teams); and referee Tim Donaghy in the NBA.
[beauty_quote quote='"Sports wagering can adversely impact student-athletes and undermine the games they play. We are committed to ensuring that laws and regulations promote a safe and fair environment for the nearly half a million students who play college athletics." - NCAA president Mark Emmert ']
College sports is considered more vulnerable because the athletes who could influence outcomes are often cash poor. Plus, college campuses, unlike most insular pro teams, can be hot spots for gossipy information about injuries or other game-influencing situations.
In addition, college sports has suffered at least one gambling or point-shaving scandal in eight consecutive decades. The most recent was the San Diego basketball point-shaving scandal in 2010.
City College of New York (CCNY), the only team to win the NCAA and NIT in the same season (1950), had its program decimated by a mafia-based point-shaving plot. In 1951, seven teams and 32 college players were implicated when the scheme was busted. One of those school was Kentucky, which was banned from competition by the NCAA for the 1952-53 season.
The men's basketball tournament – March Madness – is the NCAA's biggest moneymaker. The nightmare scenario is a game throwing, point-shaving scheme that calls into question the tournament's integrity.
Southeastern Conference commissioner Greg Sankey is one of those sounding the warning bell regarding competition integrity.
"While it may be preferred to have no expansion of gambling activity, what is needed now is for our state and federal legislative leaders to enact policies that properly support the integrity of our games and provide the necessary protections for our students and our student-athletes," Sankey said.
Brett Smiley, editor-in-chief at Sports Handle, likely has more knowledge of the gambling industry than college administrators. He doesn't believe the sky is falling because he doesn't believe the SCOTUS ruling is a game-changer.
"Any adult can go online and set up a sports betting account," Smiley said. "From an overall consumer perspective, legalized gambling will help migrate some money from black market to the legal market, where I submit — and so does NBA Commissioner Adam Silver — it can be better monitored and help integrity."
When moved by outside forces to make significant changes, the NCAA has a track record of fumbling the handoff. Take, for example, its recent edicts regarding college basketball in a reaction to last September's FBI probe.
Now, thanks to SCOTUS, the NCAA will be dealing with an issue it has ignored. With so many uncertainties regarding the new world of gambling, one of the biggest questions involves possible profits for schools and/or conferences.
"Somewhere between $150 billion and $400 billion is wagered illegally by Americans every year already through offshore websites, local bookies and otherwise," Smiley said. "It's going to take a while to migrate that over into legal markets, a task that will be more difficult if states impose high taxes on revenue."
Money gambled on college sports could provide another revenue stream for the schools in the Power Five conferences that annually set records for revenue distribution. And there's not an athletic director or commissioner worth his title who will not try to tap into a revenue stream.
[beauty_quote quote='"Somewhere between $150 billion and $400 billion is wagered illegally by Americans every year already through offshore websites, local bookies and otherwise." - Brett Smiley, editor in chief of Sports Handle ']
As The Notorious B.I.G. rapped, "Mo Money Mo Problems." The NCAA has a half-dozen court cases in which it is battling the concept of student-athletes receiving a small slice of the revenue pie. While the NCAA's "amateur model" will not be replaced by a professional, play-for-pay model, the adoption of a version of the Olympic model has traction. In particular, the NCAA is grudgingly being dragged toward allowing student-athletes to somehow profit off their names, images and likenesses.
If there is some way for a portion of gambling revenues to be siphoned to schools/conferences, that could — or should — provide a boost toward NIL legislation of some sort.
"We figure out a lot of complicated issues and I would imagine that some of the bigger schools, depending on what the states decide, I think if there is money to be made from gambling, it should go back to the schools," said David Ridpath, associate professor of sports administration at Ohio University and a veteran observer of the NCAA and college sports. "I would prefer any of those extra profits to go to the student-athletes instead of the coaches or administrators."
The klieg lights that illuminate college sports, such as football and men's basketball, figure to get brighter with legal gambling increasing public interest. With that interest will come a thirst for information as bettors seek the best wagers.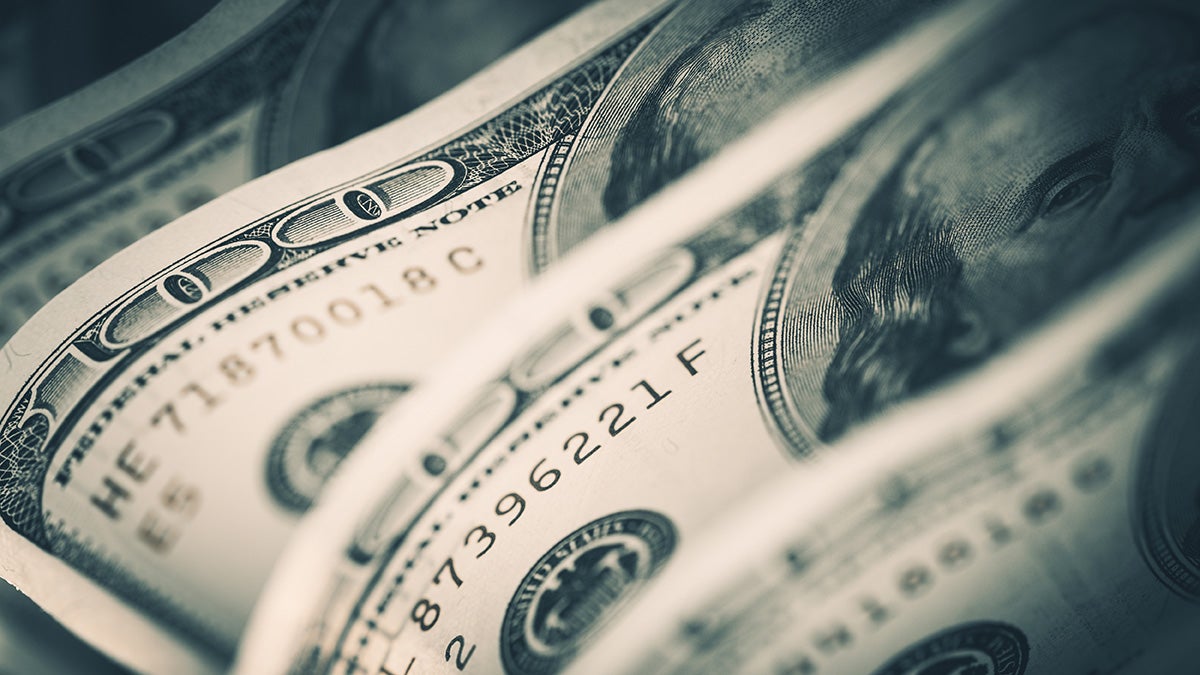 Casey Schwab, vice president of business and legal affairs for the NFL Players Association, said the union's members are worried about such higher scrutiny.
"There are serious consequences, particularly for the athletes," he said. "Information — what our athletes are doing, where they're going — has a price tag on it," Schwab said. "And as more money goes into sports betting, that price tag goes up."
The NCAA will consider having coaches issue some type of injury or player availability report. And at the collegiate level, there will be a desire to discover more than sprained ankles.
"When we think about information, it's not just injury," NCAA deputy legal counsel Naima Stevenson Starks explained at the NACDA convention. "Who just broke up with their girlfriend? That might cause them not to have their best game. That kind of information students will have easy access to … is going to have a value associated with it now, which is just a scary thought."
The NCAA might consider a long shot attempt at a legislative fix. Emmert hinted in December during a college sports forum in New York City there could be a "carve-out to eliminate college athletics from sports gambling similar to what we did with daily fantasy sports." The athletic directors of 130 schools could push for legislation through Lead1, their lobbying group.
"Eighty percent of our athletic directors have indicated they oppose college sports betting," said former U.S. Rep. Tom McMillen, who is the president of Lead1. "Our athletic directors are concerned not only about the vulnerability of young student-athletes to inducements of point shaving, but the increased compliance costs to keep their programs clean. … I'm deeply concerned about it because I believe (a gambling scandal) could blow up college sports."
Ridpath doubts Congress would try to respond to the SCOTUS ruling through legislation. Similar to Smiley, he wonders what all the fuss is about.
"I might be in the minority, but I don't see the gambling change as having a huge impact," Ridpath said. "Gambling's been going on for years. It's a huge benefit to the enterprise. If (the NCAA) and college sports were so opposed to gambling, they would have done what was discussed a couple of decades ago and sought federal legislation to ban the publishing of betting lines on college sports.
"Of course, the fact is that gambling drives a lot of interest. I'm a fan of bringing things out of the shadows. People are going to gamble, so make it legal. Gambling, book making, profiting on black market gambling has been going on since the beginning of college sports."
That's what is about to happen as gambling legislation works through state legislatures. The NCAA will have to deal — or perhaps gamble — with the consequences.
Wendell Barnhouse started his career as a sportswriter at 18 and spent the next four decades in newspapers writing and editing. From 2008-2015 he was the website correspondent for the Big 12 Conference producing written and video content. He has spent the last three years freelancing, most recently covering college basketball for The Athletic.
Related Articles
Court's gambling ruling puts NCAA at crossroads of injury information, privacy acts
New Jersey doubled down on sports betting in July, wagering $40.7 million
Injury report firm sets sights on sports betting, soccer and Series A funding
Podcast: Who wins now that the court has legalized sports betting in the U.S.?
Supreme Court opens the door to widespread sports betting
Tags:
1919 Black Sox
,
Adam Silver
,
Alex Karras
,
Brett Smiley
,
Casey Schwab
,
City College of New York
,
David Ridpath
,
FBI
,
gambling
,
Greg Sankey
,
Kentucky
,
LEAD1
,
mafia
,
Mark Emmert
,
NACDA
,
Naima Stevenson Starks
,
NBA
,
NCAA
,
NCAA Tournament
,
NFL Players Association
,
NIT
,
Notorious B.I.G.
,
Ohio University
,
Olympic model
,
Paul Hornung
,
Pete Rose
,
point shaving
,
Power 5
,
Power Five
,
San Diego basketball
,
SCOTUS
,
SEC
,
Southeastern Conference
,
sports betting
,
Sports Handle
,
Supreme Court
,
Tim Donaghy
,
Tom McMillen