Business
Archive
ICYMI: Ticket isn't a right to abuse players, Wizards hire active WNBA player and Bayern Munich for tech support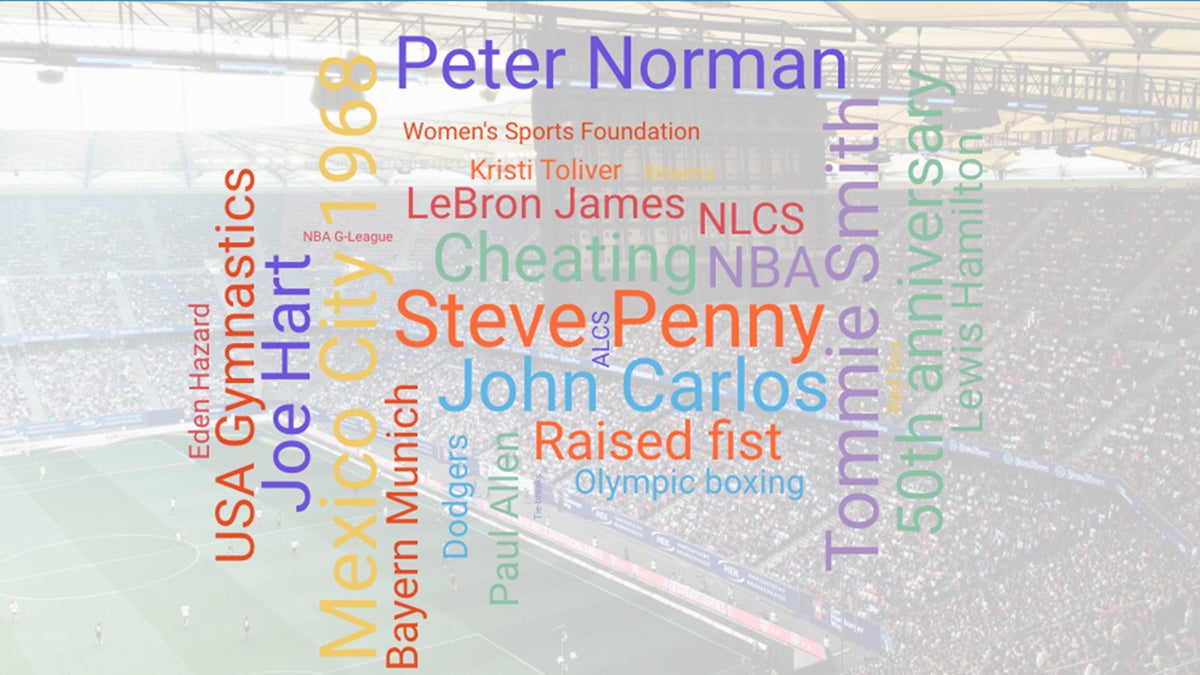 We all experience that feeling that the week can sometimes get away from you. News happens so quickly that it might feel like you don't have a chance to know what is going on in the world. Each week, GlobalSport Matters will compile some of the best of the other stories in the sporting news.  These stories will include new breakthroughs in sport science, information about changing technology and just good reads about the global sporting community. Have a story you'd like us to know about and share? Let us know.
How far does being a paying fan go in treatment of players?
The New England Patriots fan who threw beer at Kansas City Chiefs wide receiver Tyreek Hill during a Sunday night NFL game has been banned from Gillette Stadium and could face legal trouble. This has started a debate about fan's treatment of players and how far is too far. Many have pointed out Hill himself has a troubled past but it is also a slippery slope.
Washington Wizards hire Kristi Toliver as WNBA player blazes trail
The Washington Wizards hired two-time WNBA All-Star Kristi Toliver over the week as part of the assistant coach/player development staff. The 10-year WNBA veteran and current point guard for the Washington Mystics became the first active WNBA player to work as an NBA assistant coach.
Bayern Munich launches website designed for poor internet connections
Bayern Munich Football Club has issued a new streaming technology for their games for consumers that have low-quality internet connection. This is generating new viewership for the underprivileged fans of the club, which boasts one of the bigger fan bases worldwide. In an effort to decrease the rendering time of their website that includes streaming options, clips of highlights, and stories written about the team, they have decided to simplify the website to the bare bones.
McLaren learned to treat its pit crew like drivers
Formula One team McLaren was having issues with their pit crew, because in a fast-paced small track racing environment, one too many pit stops means almost certain loss. However, the McLaren crew learned that holding their pit crew to the same standards as the drivers could produce fantastic results. Using video tracking technology and other analytics, they decided they could increase both productivity and efficiency and get the car back out on the track faster by analyzing the pit crew instead of solely focusing on the driver.
Microsoft's former sports marketing director indicted for allegedly stealing Super Bowl tickets, embezzlement
Microsoft's former sports marketing director has been charged with trying to embezzle around $1.5 million from the company and stealing more than 60 Super Bowl tickets that were meant for Microsoft employees. Jeff Tran was indicted Oct. 17 after an FBI investigation, and he's facing five counts of wire fraud, which carries a penalty of up to 20 years in prison.
Final set tie-breaks added to Wimbledon
The All England Lawn Tennis Club (AELTC) has announced that final-set tie-breaks will be introduced at next year's Wimbledon Championships. Applying to all events at The Championships, the tie-break will come into effect when the scores reach 12-12 in the final set.
Compiled by the student journalists in the Sports Knowledge Lab at Arizona State University