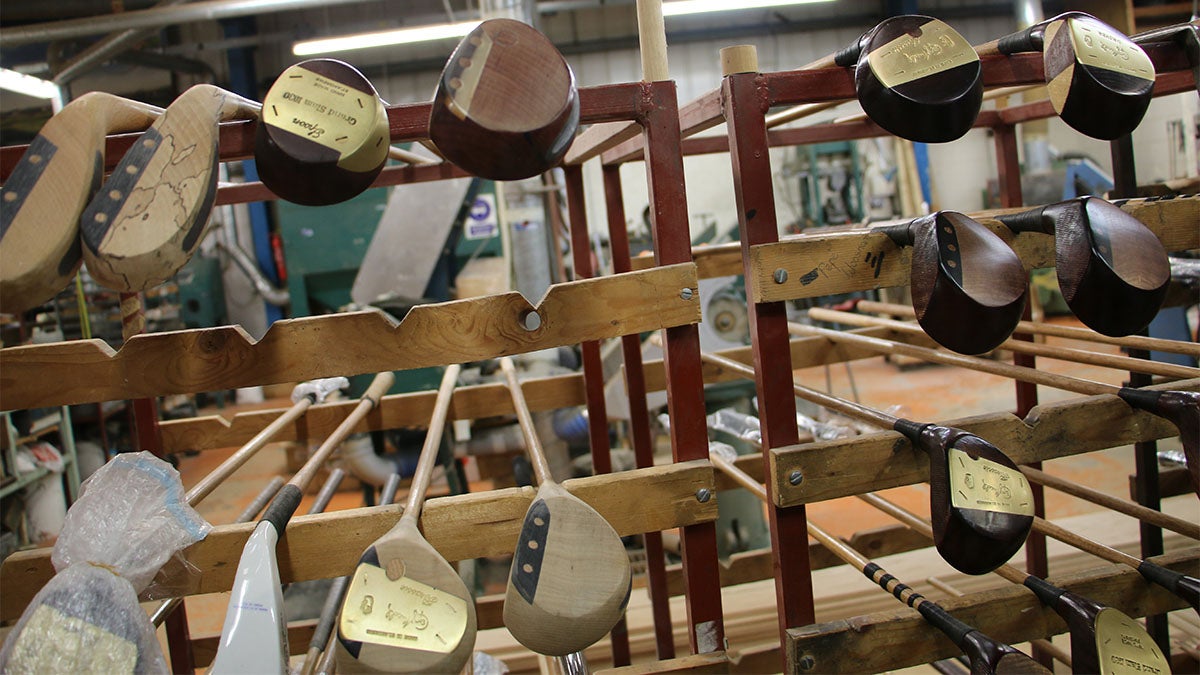 St. ANDREWS, Scotland – Drive about six miles southwest of St. Andrews, and you will reach a quaint workshop filled with men and women preserving one of golf's oldest brands. Noisy machines, smells of sawdust and a handful of workers take you back to the 19th century.
Golf itself has seen a lot of changes since its inception in the 15th century. But one thing has remained constant since its formation in the late 1800s: St. Andrews Golf Co. (STAG)'s production of hickory clubs.

STAG is the oldest golf club manufacturer in the world and the last remaining manufacturer in Scotland. Today, the company continues to make traditional hickory clubs, as well as modern, metal clubs.
According to the company's chairman, Hamish Steedman, less than 0.1 percent of the clubs used today are hickory. Although that percentage is miniscule, Steedman said it is important to preserve the history and tradition of playing with wooden clubs.
"We're passionate about the history and keeping that alive, particularly in the birthplace of golf in Scotland," Steedman said. "We love the history and think it's very important that these skills are retained. We see in so many industries traditional skills being lost, and it's just a passion."
The hickory clubs made at STAG are far different than the metal clubs primarily used today. STAG's hickory clubs go through 57 different processes before they are finished, unlike most modern clubs that are quickly assembled from three main components in a foreign country such as China
On average, it takes about six weeks to produce a hickory club at STAG, and because of this long production time, the company is able to turn around only 4,000 clubs or sets per year.
Contrary to popular belief, Steedman said wooden clubs perform nearly as well as metal ones, and that it is actually the golf ball that is more crucial to distance.
"Generally, they do perform," Steedman said. "If you get the right set of clubs, people are really surprised to see how well they perform."
Steedman admitted it is easier to snap a hickory club, but even so, he said they are still durable.
"It can happen," Steedman said. "It is a natural material, so they do need a little bit of TLC. If a club doesn't break in three to four plays, it should last a lifetime."
Not only have their hickory clubs endured for centuries, but the company has also stood the test of time. STAG owns the George Nicoll and Tom Stewart brands, in addition to the St. Andrews Golf Co. brand, both of which were used by Bobby Jones when he won the Grand Slam in 1930.
Jones is one of several skilled golfers to use clubs owned by the company, as Nicoll and Stewart clubs have also been used by former British professional golfers Henry Cotton and Brian Huggett.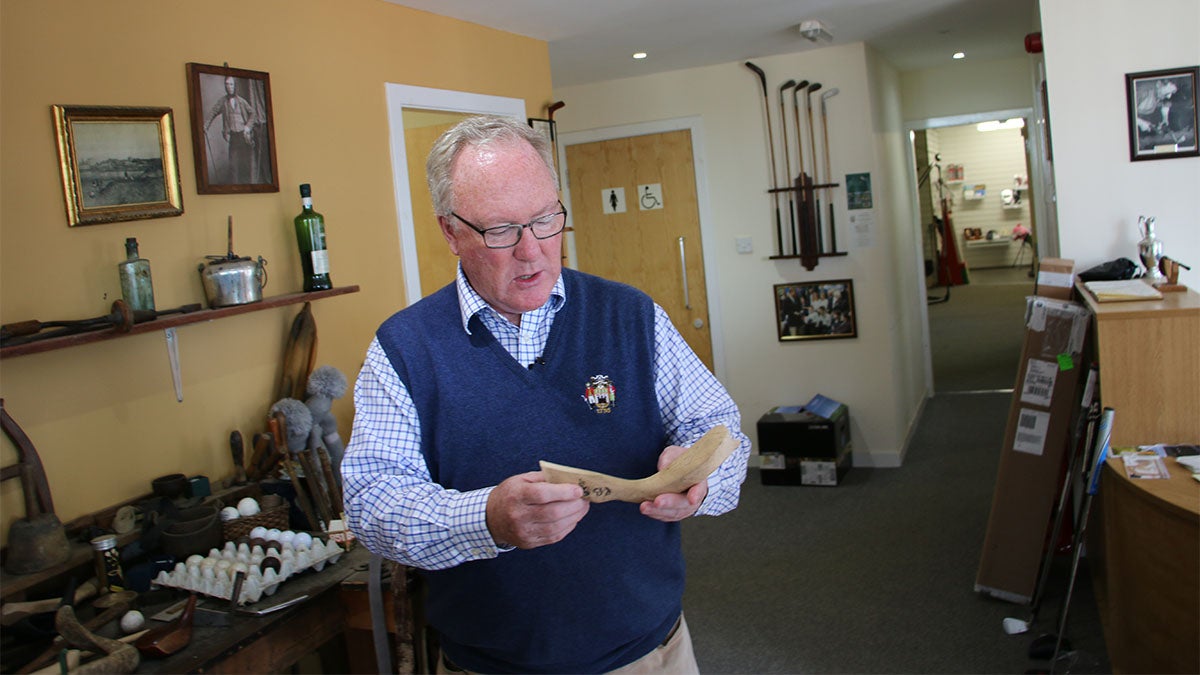 Steedman said the partnership with Nicoll and Stewart is one of the factors in the company's longevity.
"They export to every country where golf is played in the world. That was I guess a good vision, good management at the time," Steedman said.
Although Steedman admitted the company has been through tough times, he said it wouldn't still be in business if not for the hickory clubs.
"If it wasn't for the hickory clubs we wouldn't be around either because as a small modern club manufacturer, you're just going to be squeezed out by the big names," Steedman said. "We're different: we've got strong stories, strong brands, strong USPs (unique selling propositions) and selling points.
"There's people out there who still want the product, and we're able to supply and provide it."
Despite such a small percentage of the world's clubs being hickory, there is still a steady demand for the traditional wooden clubs. In fact, Steedman said it is likely the only aspect of golf that is actually growing.
Scotland hosts the World Hickory Golf Championship annually, and Steedman is the chairman for the tournament, which hosted representation from 13 countries last year. Also, there are a number of other hickory golf tournaments across the world.
Amanda Chapman, STAG's office manager, said the growing popularity for hickory clubs is not only in Scotland but also abroad.
"There's still a demand for it, and there are more countries that are actually becoming very interested in hickory clubs, which surprises me," Chapman said. "They're all interested in learning about the older clubs."
While STAG is the oldest manufacturer in the world, it does not have the same name recognition as companies like Titleist, Ping, Callaway and others. Chapman said the company hopes to become a bigger name in the golf landscape.
"That's what we're trying to work on — getting our name out there," Chapman said. "Getting people aware that we're actually here. It's the far away countries that we need to focus on."
Because the ratio of hickory to modern clubs is so disproportionate, STAG is working on a plan to expand its business in Scotland and abroad. Thanks to the connection to Bobby Jones, who was born in Atlanta, the company already has representation in the United States.
"We have agents and relationships in the states," Steedman said. "One of our premium sellers is the Bobby Jones grand slam set, so we're already into the states. We go over to Orlando to the PGA show every year to meet clients and customers."
The United States, however, is not the only valuable foreign market. The company has also spread to the rest of Europe, South America, New Zealand, Australia, the Middle East, India, and it has plans to expand elsewhere. Perhaps the largest importer of STAG's clubs is the Far East, and in particular, China.
"China has huge potential," Steedman said. "It has its challenges and golf is still very new to them and they don't really understand the history yet, so we've got to get them to buy into golf and get involved there before they really buy into the history of what we're doing and what we're about."
Most recently, hickory golf was displayed in mainstream media for the Scottish Open. At the event, pros Rickie Fowler, Patrick Reed, Padraig Harrington and others used hickory clubs on one hole of a practice round.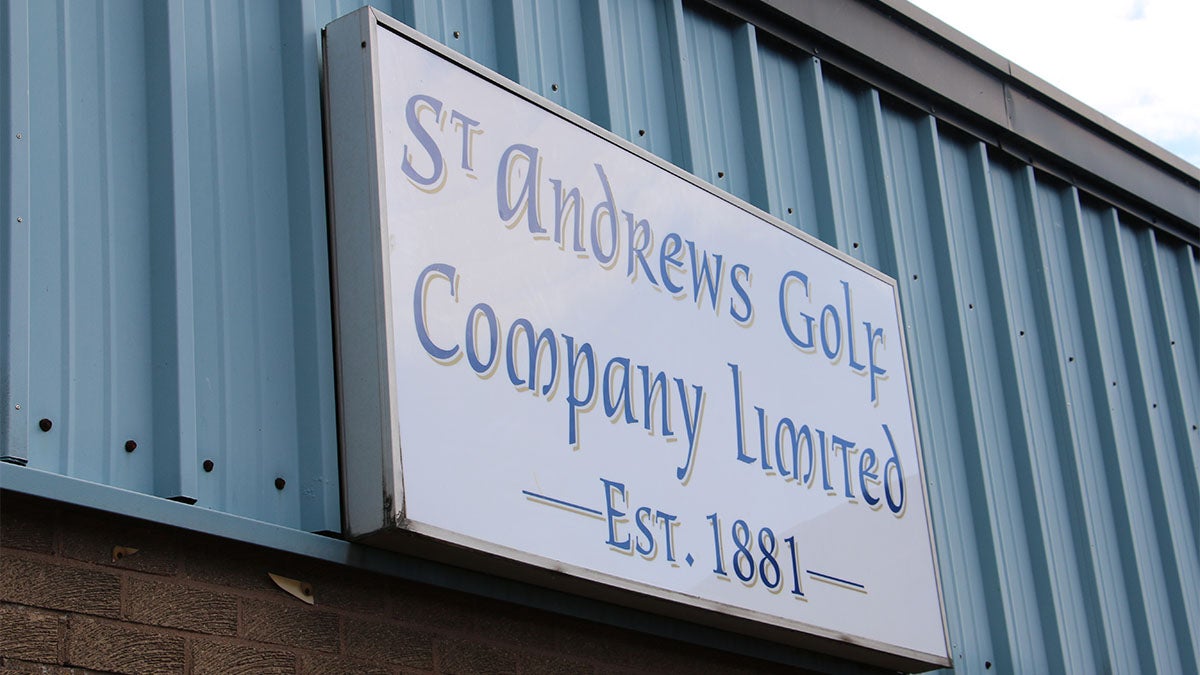 The golfers' results with the clubs were mixed, but Steedman said it is always a positive for the company when hickory clubs are displayed publicly.
"It's certainly raising the profile of hickory," Steedman said. "People always see these things and say they are going to break, but it's nice to see their surprise and pleasure when they actually do work for them."
At the moment, STAG only has four full-time clubmakers and two that work on a part-time basis. Eighty-five percent of the clubs produced by STAG are hickory, so the future of the long-standing company depends on the future of hickory golf.
However, over the past few decades, golf has seen a decline in popularity, showing nothing is certain in the game. But Pete Caswell, a new clubmaker at STAG, is optimistic about the company and golf's future itself.
"I hope there's a future," Caswell said. "There's quite a few hickory tournaments now, so I'm hoping the interest will grow."
Carson Field is a journalism student at Arizona State University. This story was written as part of an Arizona State University Study Abroad program exploring the role of golf in Scotland.
Related Articles
Free lessons for youth among efforts to rejuvenate golf at legendary St. Andrews Links
Despite vastly different climates, golf courses have same desire for sustainability
When a golf course is built on special land, do the economic benefits outweigh the environmental impact?