Business
Archive
Looking ahead: Why guaranteed, non-guaranteed money could result in NFL lockout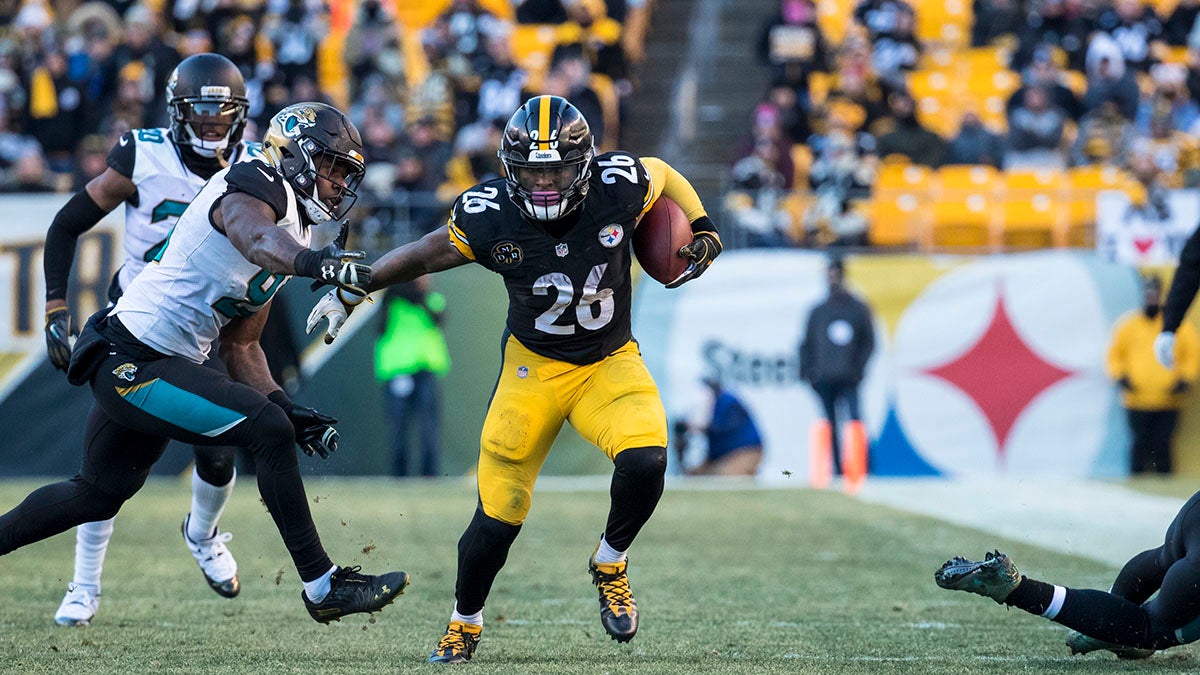 Player contract talks consume most of the conversations about football every offseason.
Since the NFL is the lone North American major pro sports league in which contract money is not guaranteed, according to Deadspin, players grind year after year to get or keep a big pay day.

As a result, players will hold out in an attempt to get contracts they want. Different holdout methods include not coming to organized team activities (OTAs), not reporting to training camp, not playing in the preseason and, in rare cases, not playing in the regular season.
In 2015, Seattle Seahawks safety Kam Chancellor sat all of the preseason and the first two games of the regular season due to frustrations over a contract extension. Chancellor returned in Week 3 of the regular season against the Chicago Bears.
Chancellor's return was key to the team's playoff run. The Seahawks won the first game he played, holding the Bears to 146 total yards and 48 passing yards. In their first two weeks of the season, the Seahawks had given up an average of 30 points. Once he returned, the team averaged 15.4 points allowed through the remaining 14 weeks.
Collective Bargaining Agreement Expires
The current collective bargaining agreement expires at the end of the 2020 season.
Issues the players want addressed in the next CBA include commissioner Roger Goodell's power involving disciplinary matters, the lack of guaranteed contracts and the revenue split, according to Sports Illustrated.
According to USA Today, guaranteed money accounted for 60 percent of all money paid to NFL players in 2017.
However, players do not see non-guaranteed money owed to them if the team decides to release them. Releasing players becomes an issue when teams decide to try to restructure player contracts. Such restructuring is used to create cap flexibility.
The issues in the CBA regarding guaranteed and non-guaranteed money are why players such as Le'Veon Bell, Aaron Donald, Khalil Mack, Odell Beckham Jr., Kam Chancellor and Earl Thomas held out in hopes of getting bigger paychecks.
The current CBA gives power to everyone else in the NFL except for the people that bring in the most money, the players. Until, those issues are addressed players will continue to have contract problems in the NFL.
San Francisco 49ers cornerback Richard Sherman told Sports Illustrated he expects owners will implement another lockout in 2021.
What is the cap?
The NFL, NHL and NBA are salary-cap driven leagues. The salary cap is an amount of money each team is allowed to spend on players to put together their team.
In the NFL, parity is created via the salary cap in addition to the 16-game season, which increases the importance of winning each game. From 2016 to 2017 the correlation in NFL records from one-year to the next was the lowest among the four major North American sports.
The cap has gone up 46.9 percent since 2012 with the NFL's cap for the 2018 season set at $177.2 million, according to ABC News.
The NFL's collective bargaining agreement also allows teams to carry over unused cap space year to year. Every four years teams are required to spend at least 89 percent of their respective caps in order to avoid a CBA violation.
Negotiating contracts also becomes difficult for teams. Players look for long-term contracts and guaranteed money. The average NFL player plays less than three years in the league, according to the Wall Street Journal. The short shelf life results in the increased desire for players to seek long-term deals. These conflicting realities create the struggle with their teams.
Conventional wisdom leans toward a team signing its best players to long-term extensions. However, long-term extensions do not lead to financial stability and roster security, according to Forbes.
Only a portion of a player's contract is guaranteed, and once a player gets paid most of their guaranteed money in the early years of their contract the team is put in a financial bind. This financial bind stems from the large amounts of money counted against the team's cap during the later years of long-term contracts.
Organizations tend to spend a disproportionate amount of money on their best players rather than filling out a variety of roster needs with that same amount of money, according to sbnation.com. NFL teams spent 48 percent of the available salary cap on their top 10 players in 2016 and 2017. This is down three percent from the 51 percent spent on the top 10 players in 1996.
Teams with the most success between 2011-2017 have spent 56 to 59 percent in salary cap space on their top 10 players, according to sbnation.com. These teams won, on average, nine games.
However, there are two exceptions to this model: The 2017 Los Angeles Rams and six New England teams from 2011 to 2017.
Last year's Rams went 11-5 and won the NFC West. The franchise spent 63.1 percent of its cap space on 10 players. The difference was the Rams had some of their most productive players still on rookie contracts, including Aaron Donald who only recently signed a new contract.
In contrast, New England used 45.7 percent of its cap on average on its top 10 players. The Patriots won at least 12 games in each of those years.
Quarterbacks
The most coveted position in football is quarterback. An elite quarterback can be the biggest difference between winning and losing a Super Bowl or even getting to the playoffs.
The last five NFL MVPs have been quarterbacks. Tom Brady, Matt Ryan, Cam Newton, Aaron Rodgers and Peyton Manning threw for more than 30 touchdowns and threw no more than 10 interceptions in the season they won the award.
The highest paid player on 15 of the 32 NFL teams is the quarterback, according to CNBC. Green Bay Packers quarterback Aaron Rodgers is the highest paid quarterback in 2018.
Rodgers signed his extension with the Packers on Aug. 29, 2018. The deal was for four years and $134 million with $98.2 million guaranteed. The payout with incentives could reach $176-$180 million.
Rodgers' contract guarantees him $78.7 million at signing, including a $57.5 million signing bonus; $4 million incentives (tied to helping the Packers make the playoffs and finishing top three in quarterback rating); $67 million by the end of 2018 and $13 million before March 17, 2019.
His base contract pays him the highest percentage of guaranteed money at 73.3 percent. The deal made Rodgers the highest paid quarterback in terms of average salary, too.
The deal came almost four months after 2016 NFL MVP Matt Ryan signed a new contract in early May.
Ryan's contract made him the highest paid player at the time in terms of average salary. His contract is a five-year, $150 million extension with $100 million guaranteed.
Quarterback contracts are an example of how players get paid based on their market value in the NFL.
Rodgers waited longer to negotiate his deal, surpassing Ryan's deal as a result, just as Ryan surpassed former Washington Football Team starting quarterback Kirk Cousins deal. Cousins signed a three-year deal for $84 million. However, his deal was different because all money in his contract is guaranteed. Cousins tried to get $90 million before settling on a slightly smaller figure with Minnesota.
His deal came after San Francisco 49ers quarterback Jimmy Garoppolo signed a five-year, $137.5 million contract with $48.7 million guaranteed at signing and a no-trade clause. The 49ers had traded for Garoppolo during the 2017 season after the quarterback spent three seasons as Tom Brady's backup. Garoppolo started five games for the Niners after the trade and won all five. The small sample size gave the organization enough confidence to sign him to a long-term extension.
His deal made him the highest paid quarterback at the time, surpassing the five-year, $135 million deal Matthew Stafford signed in 2017. Stafford's contract also came with $92 million guaranteed and a $50 million signing bonus.
Performance and timing — when a contract expires — have a significant influence on contract negotiations. The top five highest paid quarterbacks in the league in 2018 were playing well before their contracts expired. Though Rodgers, Ryan and Stafford were franchise quarterbacks looking to get big deals before their current contracts expired.
Wide Receivers
Matt Ryan has Julio Jones. Ben Roethlisberger has Antonio Brown. Philip Rivers has Keenan Allen, and Drew Brees has Michael Thomas. These are just a few of the best quarterback-wide receiver combinations in the league.
The NFL has become a passing league. The top 15 seasons for passing yards in a single-season have occured in the last 10 years with the exception of Dan Marino's 1984 season.
The result is a steady increase in the pay for wide receivers.
In 2014, the 20 highest paid wide receivers averaged about $8.86 million.
Now, the average salary of the top 20 highest paid wide receivers is $14.15 million, according to Sports Illustrated via Spotrac.
The wide receiver position is deep: 13 of the 15 players with more than 1,000 yards receiving in 2017 are wideouts.
Odell Beckham Jr. set the recent market for receivers after signing his five-year, $95 million deal that included $65 million guaranteed, including $41 million at signing, and $5 million in incentives.
After catching 288 balls, 35 touchdowns and gaining 4,122 receiving yards in his first three seasons before sustaining a foot injury in 2017, Beckham Jr. was still working under the terms of his rookie deal and was looking for an extension. Beckham Jr. was scheduled to make $1.459 million, according to Spotrac. Instead, his deal made him the highest paid wideout in NFL history in terms of average salaries.
Overall, the 2018 offseason featured a number of wide receivers seeking new deals. All of the average salaries earned in those new deals ranged between $15-$17 million. All of the receivers except Stefon Diggs (2015) were drafted in the first two rounds of the 2014 draft.
One of the first deals agreed to was by Mike Evans, who signed a five-year, $82.5 million deal with $55 million guaranteed. The deal made him the second highest paid receiver at the time behind Antonio Brown, who is making $17 million a year. Evans has had four consecutive 1,000 yard seasons to start his career.
A few days later, Sammy Watkins signed a three-year, $48 million deal, including $30 million guaranteed, with the Kansas City Chiefs. Watkins played the previous year with the Rams after getting traded by the Bills.
Jarvis Landry signed a deal for five years and $75.5 million with $47 million guaranteed. Landry's deal came a month after Watkins' deal was announced and a month after he was traded to the Browns. Landry entered this season with 4,038 receiving yards and 400 catches. He was traded from the Miami Dolphins to the Cleveland Browns in March.
Diggs was the last notable receiver to sign before Beckham Jr. signed in late August. Diggs deal was for five years and $81 million with $40 million guaranteed. In his first three years, Diggs had 200 catches and 2,472 yards as the team's No. 1 receiver — until Adam Thielen supplanted him in that role. Diggs is most notable for his 61-yard "Minneapolis Miracle" touchdown catch in the 2017 playoffs. Diggs finished that game with six catches for 137 yards including the game-winning touchdown. Diggs was one of several Minnesota players from 2017's  NFC Championship Game team to get a multi-year extension.
Besides Diggs and Thielen, the Vikings had to keep several players on their defense, which was ranked first or second in yards per game, passing yards per game, rushing yards per game and points allowed.
Defensive Players
There are two ways to eliminate an elite passing attack in the NFL: Have a great pass rush or a great secondary. A special defense has both.
The Vikings had five Pro Bowlers on defense last year: cornerback Xavier Rhodes, safety Harrison Smith, defensive end Everson Griffen, defensive tackle Linval Joseph and linebacker Anthony Barr.
Griffen led the team in sacks with 13 and was named second team All-Pro in 2017. He was the leader of the defensive line coming into the season and produced as one of the highest paid defensive linemen. Griffen signed during the 2017 offseason a deal for four years and $58 million with $18.8 million guaranteed. The contract also involved a $2 million signing bonus, $5 million roster bonus in 2017 and a $6 million roster bonus this year. Griffen has made the Pro Bowl three straight years and ranks third in the NFL in sacks since 2014 with 43.5.
Signing him to a long-term deal was the first of many moves by the Vikings designed to retain a majority of their defensive contributors for multiple years. Griffen's deal came a week before Linval Joseph signed a four-year extension.
One of the team's next deals came with 2015 third-round pick Danielle Hunter. Hunter was the last piece of their defensive line the Vikings needed to sign to a long-term deal. Hunter had 25.5 career sacks through his first three seasons in Minnesota and was second on the team in sacks in 2017. Hunter signed an extension for five years and $72 million. Of that, $40 million was guaranteed, including a $15 million signing bonus.
The Vikings have five of their 11 defensive starters in 2018 signed to multi-year deals.
The biggest deals of the offseason involved Aaron Donald and Khalil Mack, the last two AP Defensive Player of the Year winners. Mack won in 2016 as the catalyst on a defense for a 12-4 Oakland Raiders squad that made the playoffs. He had 11 sacks, five forced fumbles and an interception return for a touchdown.
He was up for a contract extension and instead of playing the final year of his rookie contract he wanted a long-term contract. Contract negotiations with the Raiders lasted for months, and Mack never reported during the process. Once, it became evident a deal was not going to get done, Oakland traded Mack to the Chicago Bears on Sept. 2. The Bears sent the Raiders four draft picks, including 2019 and 2020 first-round draft picks.
Chicago immediately signed Mack to a contract extension for six years, $141 million. Of that, $90 million was guaranteed, including $60 million at signing. Mack's deal made him the highest paid defensive player in NFL history.
The deal came two days after the Los Angeles Rams signed defensive linemen Aaron Donald to a contract extension for six years and $135 million with $87 million guaranteed, including a $40 million signing bonus. Like Mack, Donald held out of  training camp in pursuit of a new deal. He had 11 sacks, five forced fumbles and a fumble recovery during his defensive player of the year campaign last year.
Both players have taken their games to a new level since signing new deals. Mack had eight sacks and five forced fumbles through nine games played. Donald has a career-high 14.5 sacks and three forced fumbles through 11 games this season.
Running Backs
Having a strong running game is important in an NFL team's pursuit of the Super Bowl. However, the position is, at times, undervalued. The average NFL running back plays a little more than two-and-a-half years in the league.
The hits running backs take wear down their body. As a result, the mantra has become: Do not sign running backs for long-term deals; do not overpay for running backs; and running backs hit a wall at 30 years old.
All of those factors came into play in the case of Pittsburgh Steelers star running back Le'Veon Bell.
Bell has not played during the 2018 NFL season, choosing to hold out instead of playing another year under the franchise tag. Bell made a little more than $12.1 million last season and has made a little over $14.7 million in his career. A long-term deal would be his first big contract after playing most of his career on his rookie deal.
One of the Steelers' problems with Bell is his age. He is 26 years old, so Pittsburgh is reluctant to give him a four- or five-year deal that will take him into his 30s. In addition, he is one of the perennial pass catching leaders among running backs. During the last two years, he accumulated more than 70 catches and 600 yards receiving. Those plays resulted in even more hits.
Bell's situation was complicated by the deals given to other top running backs during the last couple of years.
During the offseason, the Rams signed the 2017 AP Offensive Player of the Year Todd Gurley to a four-year contract extension for $60 million. Of that, $45 million was guaranteed, including a $20 million signing bonus. Gurley finished in the top three in rushing two of the last three seasons and made two Pro Bowls during that time. He is a premier pass catching back, and with him being only 24, his contract will carry him through most of his prime.
Gurley's contract showed their was a market for the type of money Bell was demanding from Pittsburgh.
The Cardinals paid David Johnson, a 2015 draft pick, similarly. Johnson signed a three-year contract extension for $39 million, including $30 million guaranteed. The deal can hit a maximum of $45 million. Johnson was a first team All-Pro running back for his first full season as a starter in 2016, and he was an injury away from becoming the first NFL player to produce more than 100 yards from scrimmage in every game of a NFL season.
Johnson and Gurley's deals are part of the reason Bell's contract will continue to be a topic of discussion until he signs either with Pittsburgh or another team.
Lamar Smith is a graduate student in the sports journalism program at Arizona State University