Business
Archive
NBA dips back into social media well with TNT 'iso-cam' streams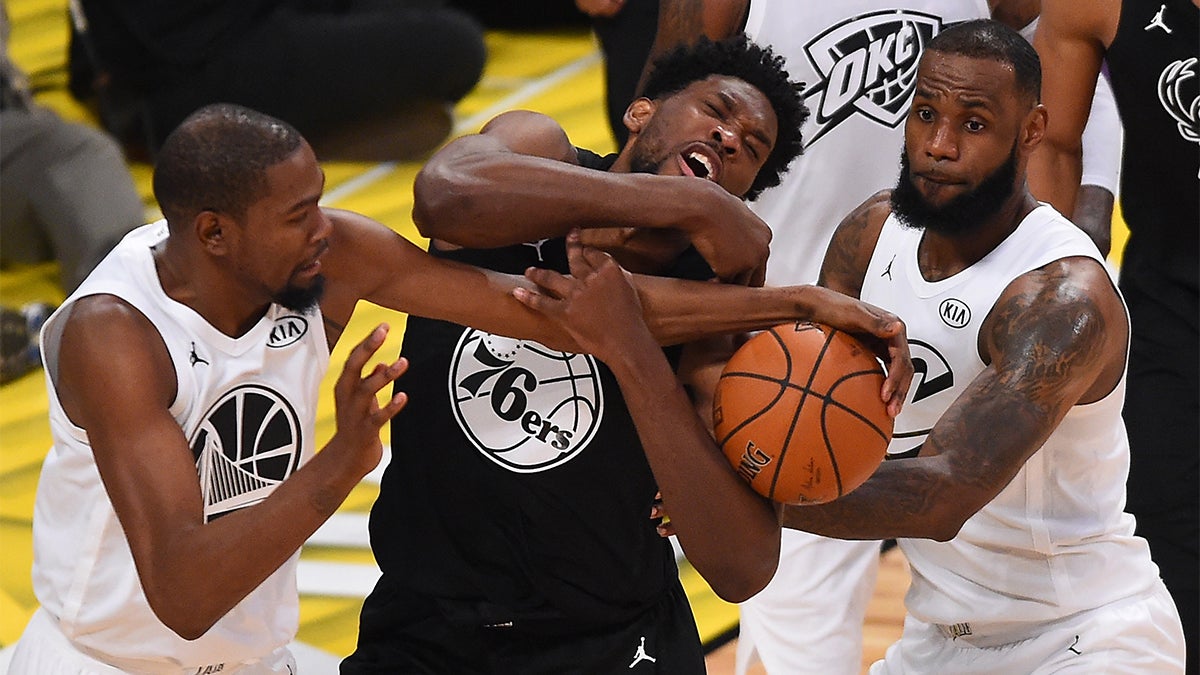 As the NBA and other sports leagues scour social media for ways to generate additional revenue and fan intrigue, games will soon be viewable through the lens of the game's great players.

For the first time, NBA fans will be able to stream selected live games on Twitter — with a twist. These streams will not be the typical broadcasts found on television. Instead, through a partnership with Turner Sports, they will be aimed at a specific player. By clicking to the @NBAonTNT page, viewers will be able to access these "iso-cam" feeds starting with the league's All-Star Game on Feb. 20.
Fans will vote on the player they want the camera to follow. The NBA has not yet released details on how the voting process will work.
This signals continued innovation from the NBA and Turner — who also joined with Intel in 2018 to make games available in virtual reality. Pro sports have not been reserved poring through social media and mobile technology for the next breakthrough in fan consumption, using Twitter for All-Star voting in the past and creating unique content on a daily basis for fans but aside from alternative video, little has broken through in a meaningful way.
Starting in 2017, WNBA games were streamed live on Twitter for fans following the league online. More than 1.1 million people watched the league's first livestream in May 2017, demonstrating the potential of Twitter to draw an audience and surely guiding the NBA's hand in organizing this deal. In addition, MLB put 25 day games on Facebook this year, receiving a reported $30-35 million from the social media giant. Facebook also partnered with sports media newcomer Stadium to show NCAA basketball in 2018.
Given the reach of social media and the demographics of its users, the NBA recognizes the potential inherent in "iso cams." NBA players lead the way in branding themselves as individual athletes, and these streams are one way the league can capitalize. Lakers star LeBron James, for instance, leads all American athletes with 46.5 million Instagram followers.
Advertisers see already value in the appeal of a specific player.
Kevin Durant signed a reported 10-year, $300 million deal with Nike in 2014. LeBron James has a lifetime deal with the same company. For the NBA, players transferring their valuable individual brands into the entire breadth of a digital stream is a logical next step — one other leagues and brands could follow.
Furthermore, driving fans to Twitter should help both Turner and the NBA to grow their following on the social media site. As SportTechie notes, the NBA has the most Twitter followers — 27.5 million — of any sports league in the world. The home of the planned streams, @NBAonTNT, has 3.15 million followers. Even if these feeds are not directly monetized with advertising, gaining social media attention is a money-making concept for media and sports companies.
Brendon Kleen is a senior journalism student at Arizona State University. 
Related Articles