Business
Archive
Recent coaching moves lead to questions about Rooney Rule's effectiveness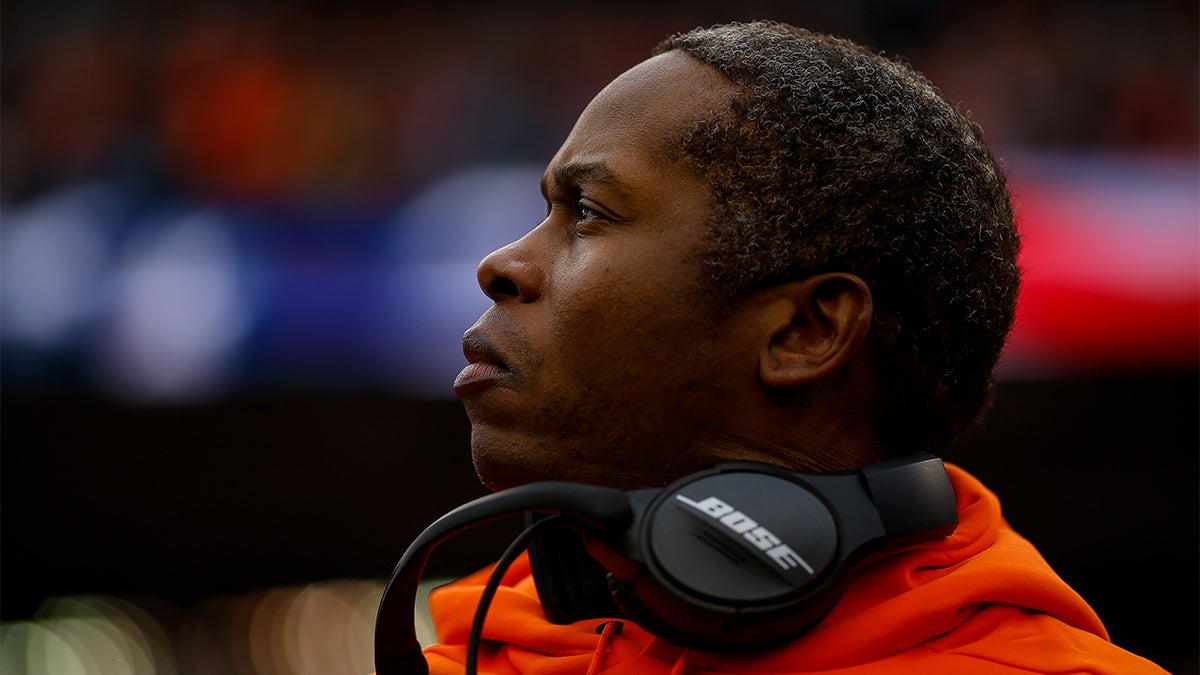 On the final day of 2018, six NFL coaches were fired, joining the two dismissed during the season. Five of the eight were minorities, the most fired in one season since the Rooney Rule was created to create more opportunities for minority coaches.  

The coaching carousel starts spinning in earnest every year the first day after the conclusion of the regular season. It's referred to as "Black Monday" by many.
Front office executives in charge of underperforming teams shift their focus to finding a new person to lead their team on the field.
Following Black Monday, there is no shortage of rumors about who is interviewing where or which destination is the most preferred.
All of the head coaching vacancies have been filled, reportedly. Only one new hire was a minority: The Miami Dolphins are expected to hire New England Patriots linebacker coach Brian Flores after New England completes its playoff run.
The Rooney Rule, named after late Pittsburgh Steelers owner Dan Rooney, was created in 2002 in response to the firings of two successful African American coaches. The rule requires teams to interview at least one minority candidate while searching for a head coach. It does not apply to assistant coach positions.
This performance data was cited by famed civil rights lawyer Johnnie Cochran and Cyrus Mehri in their report "Black Coaches in the National Football League: Superior Performance, Inferior Opportunities." The report was instrumental in the creation of the Rooney Rule: It showed minority coaches were being offered fewer opportunities despite outperforming the competition.
Every team in need of a coach after the 2018 season interviewed a minority candidate, meeting the requirement of the Rooney Rule. However, there is a chance some were never seriously considered for hire.
This happened in Miami in 2004, when the Dolphins hired Nick Saban. After firing Dave Wannstedt following week 11 of the regular season, the Dolphins promoted Jim Bates to coach on an interim basis.
The team soon began a coaching search, and narrowed on LSU coach Nick Saban. Following the conclusion of that college football season, Saban told team executives any contract negotiations had to be completed before Jan. 2, 2005.
Art Shell, the NFL's first African-American coach, was interviewed on December 20, but it was largely considered a formality. Bates was interviewed the next day, but Saban was introduced as the new head coach on December 25, meaning the Dolphins used only a few days to review the other two.
The year prior, the Detroit Lions failed to interview any minority candidates before hiring Steve Mariucci. The team was fined $200,000.  
While history shows teams pass on minority candidates without consideration, the question is why.
Poor on-field performance is the catalyst to most firings, but data shows teams led by minority coaches aren't performing poorly on average. In fact, a study conducted by The Undefeated found teams coached by a minority since 2002 have a higher win percentage than teams with caucasian coaches. Eight of 27 (38.1 percent) minority coaches had an overall win percentage over .500, compared with 21 of 87 (32.2 percent) caucasian coaches.
Another study, conducted by Janice Fanning Madden and Matthew Ruther at the University of Pennsylvania in 2009, showed even before the Rooney Rule that minority-coached teams were more successful from the time Shell took over as coach of the Oakland Raiders in 1990 until the rule was instituted. Seventy-one percent of teams to appear in the NFL playoffs from 1990-2002 were coached by a minority. Minority coaches also averaged one more win per season than caucasian coaches.
Even in the 2018-19 offseason, an African-American coach with a superior resume was passed over for a head coaching job.
Kansas City Chiefs offensive coordinator Eric Bieniemy played an instrumental role in one of the NFL's greatest offensive seasons. The Chiefs led the NFL in points scored and total yards among other offensive categories.
The Green Bay Packers hired Tennessee Titans offensive coordinator Matt LaFleur, who led one of the least efficient offenses in 2018. Tennessee finished 27th in total offense, its worst ranking since 2015, a 3-13 season.
The 2018 season was the first as an offensive coordinator for both LaFleur and Bieniemy.
Bieniemy was not interviewed by the Packers. While other teams showed interest, he wasn't hired.
Another detail included in The Undefeated study was minority coaches are less likely to retain a job. Only four of 21 minority coaches hired stayed in one position for at least four seasons.
The Arizona Cardinals fired Steve Wilks after one season, in which the team went 3-13. His tenure did not last a full calendar year.
The Cardinals drew criticism after they hired Kliff Kingsbury from the University of Southern California. Kingsbury went 35-40 as a head coach at Texas Tech, and he has never coached in the NFL. His less-than-stellar coaching history left some wondering what made him a better choice than Wilks.
Kingsbury's relationship with Los Angeles Rams head coach Sean McVay is one reason. McVay has turned the Rams offense into a powerhouse that was nearly unstoppable at some points during the 2018 season, and those who know him are taking advantage of the connection. LaFleur's connection to McVay reportedly played a role in his hiring as well.
The Manning and Ruther study concluded "NFL teams are not consciously rejecting African-American coaches, but are unconsciously or implicitly discounting them in the presence of uncertainty and ambiguity" in terms of choosing a successful candidate.
The NFL met in December 2018 to update the rule in order to further expand diversity. The new rules require more documentation and require teams to interview minority candidates from outside the organization. This was meant to curtail incidents such as those in Miami and Detroit, or more recently in Oakland, where Jon Gruden was the only person under serious consideration for the job.
Just weeks after the update to the Rooney Rule, a statistically better candidate found himself without a job, calling its effectiveness into question.
Ryan Sharp is a senior sports journalism student at Arizona State University.
Related Articles
NFL sees slight decline in annual diversity report
Tags:
Arizona Cardinals
,
Art Shell
,
Brian Flores
,
Detroit Lions
,
Eric Bieniemy
,
Green Bay Packers
,
Johnnie Cochran
,
Jon Gruden
,
Kansas City Chiefs
,
Kliff Kingsbury
,
Los Angeles Rams
,
LSU
,
Matt LaFleur
,
Miami Dolphins
,
New England Patriots
,
NFL
,
Nick Saban
,
Oakland Raiders
,
Rooney Rule
,
Sean McVay
,
Steve Mariucci
,
Tennessee Titans