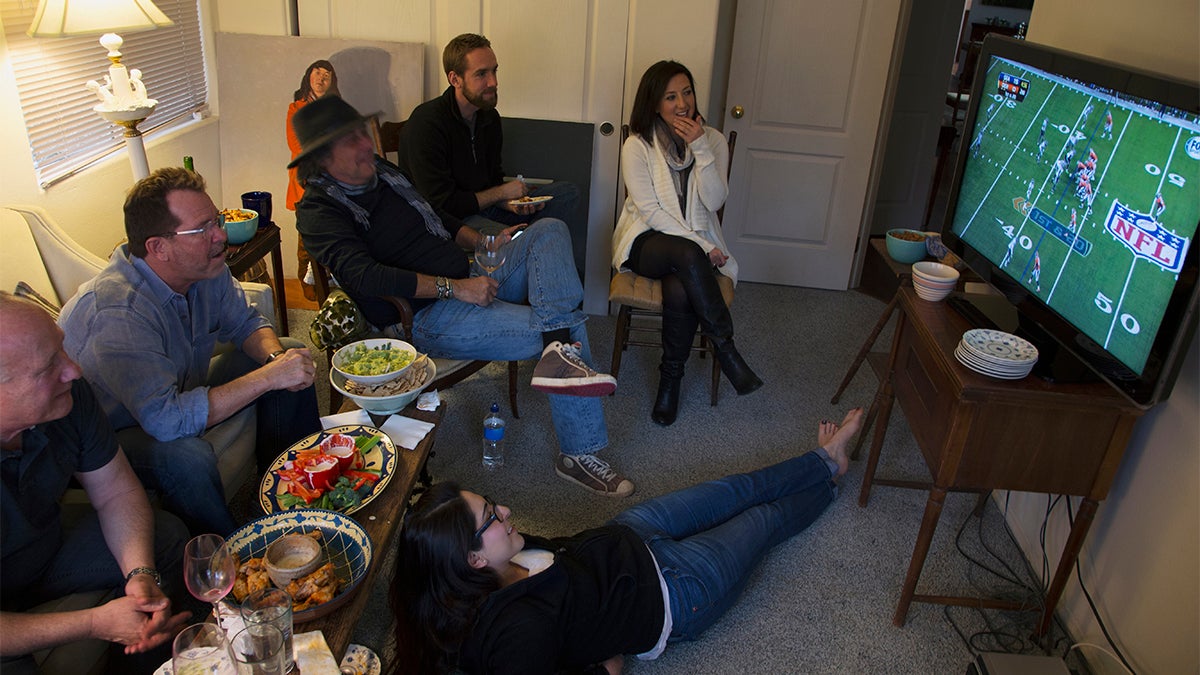 More than 100 million people tune in to the NFL's Super Bowl. Whether it is in the seven hours of pregame coverage or in the advances in technology, fans will experience innovations from CBS this year.  

The network has announced substantial changes to how the game will be viewed and broadcast.
"Technology is always a good buzzword around the Super Bowl," said CBS Sports chairman Sean McManus. "We've premiered some of the most amazing technology in our previous Super Bowls, and this year will be no different."
Augmented reality graphics will be used for the first time at the Super Bowl: 14 cameras are dedicated to AR. CBS also will become the first network to use wireless handheld cameras to present live coverage.
These are major developments for fans. The new AR graphics will immerse viewers in ways never seen before by providing on-field angles, allowing graphics to bring the fans to the game. The use of a live feed from the handheld cameras will bring a multitude of perspectives as the camera moves around the field showing parts of the game fans normally don't experience.
[beauty_quote quote='"We're in a golden age because (technology) continues to get better, every year, there's a new level of high-speed camera or better quality audio or some type of enhanced replay device." - CBS Sports producer Harold Bryant ']
Along with the AR graphics, CBS will include 4K and for the first time 8K cameras. More than 50 cameras in each end zone, the pylons and goalposts; dual skycams to create a birds-eye view for play-by-play; high-definition super slow-motion replay cameras; and more than 115 cameras overall will be utilized.
The difference in 8K and 4K cameras is the amount of pixels used in the imagery. An 8K resolution is four times the number of pixels found in 4K resolutions. What that does is provide a smoother, more focused resolution on the final product. You need less zoom and less space to see the finer details in the imagery. For example, if you go out and take a picture of your house, because 8k provides higher detail, you will see more details on the house without having to move in closer or zoom in on the house.
Did Santonio Holmes make the tiptoe catch? What about last year's Corey Clements or Zach Ertz receptions? This season, CBS wants to use their 25 cameras in each end zone to reduce potential controversy on close plays as HD zoom and slow-motion come in to play. Cameras will be implanted in the goal posts to get new angles on the back line of the end zone along with 14 pylon cameras (28 total) and for the first time 8K cameras will be used in the end zones to provide HD zoom capability.
For most fans, this upgrade will not be noticeable. For starters, most homes and bars do not have televisions compatible with the technology. An 8K TV costs around $5,000. Streaming technology has not yet reached that level of quality either. There is a specific science regarding how much users are able to actually see in 8K resolution as opposed to 4K.
The CBS ideas for camera usage and augmented reality will be noticeable to even untrained eyes.
Being able to tell the historical value of the first use of augmented reality graphics will be noticed right away for the seasoned watcher. A new viewer may just see this as a new technological way to show sports graphics, not knowing the significance of the moment.
Camera placement and importance is again, valuable for the seasoned or invested fan. It will create new viewership and perspective around the game of football. In contrast, a new viewer may just see it as the NFL finding fancy ways to implement new camera shots and angles.
Super Bowl LIII and CBS will be bringing advances in technology to the game of football. February 3, 2019  will be the first time that any network in the United States will utilize multiple 8K cameras, the first time any network will use 16 cameras that shoot in 4K and for the first time in football, both end zones will feature over 50 cameras to provide every possible angle to scoring plays.
"We're in a golden age because [technology] continues to get better," CBS Sports executive producer Harold Bryant said. "Every year, there's a new level of high-speed camera or better quality audio or some type of enhanced replay device." This year, CBS will be pulling all the punches with its broadcast of Super Bowl LIII.
CBS Sports Explores New Technology in Plans for Super Bowl LIII Broadcast
Dustin Paré is a senior broadcast journalism student at Arizona State University