Business
Archive
ICYMI: Madden predicts Rams victory, Decker will be paid and one ban ends while another begins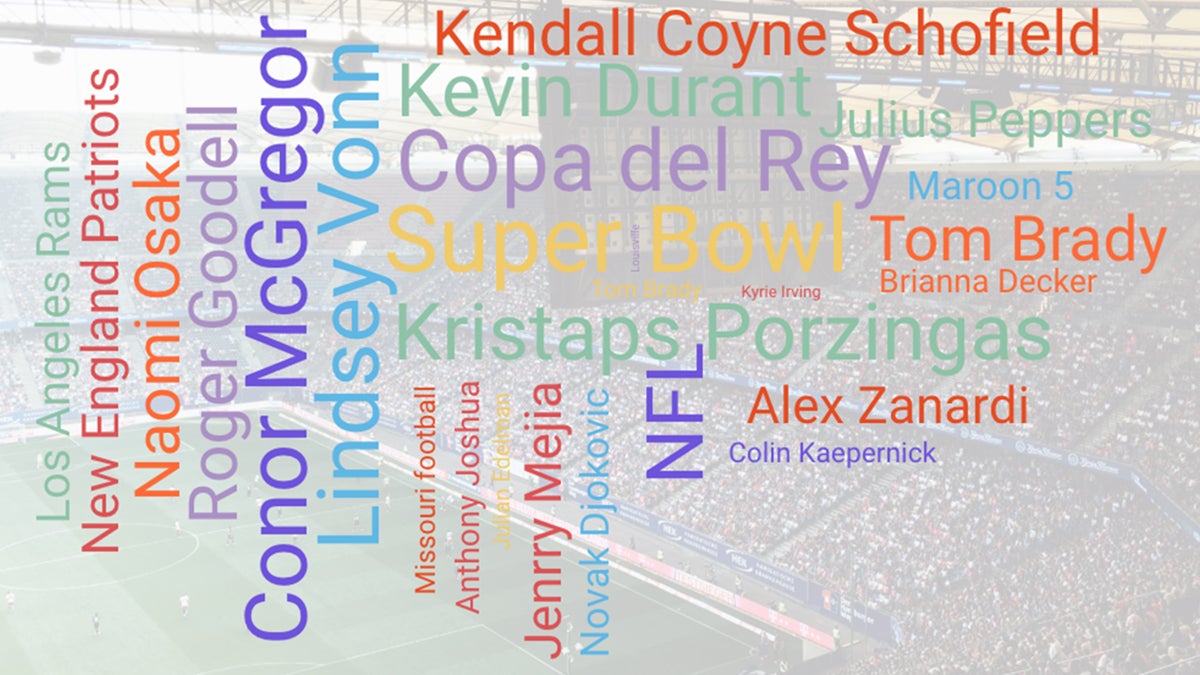 We all experience that feeling that the week can sometimes get away from you. News happens so quickly that it might feel like you don't have a chance to know what is going on in the world. Each week, GlobalSport Matters will compile some of the best of the other stories in the sporting news.  These stories will include new breakthroughs in sport science, information about changing technology and just good reads about the global sporting community. Have a story you'd like us to know about and share? Let us know.
Rams win Madden Super Bowl simulation
Madden NFL ran a simulation of this year's Super Bowl matchup, and the Rams emerged victorious in a 27-24 upset win. Aaron Donald was named the game's MVP. The simulation has been run for a decade now, and has predicted the correct winner five times so far. Most recently, the simulation-based prediction was incorrect, as it picked the Patriots to beats the Philadelphia Eagles in Super Bowl LII.
NFL cancels Maroon 5 halftime show press conference as Kaepernick questions loom
While so much attention was paid to Roger Goodell's press conference this week to see whether he would address blown calls during Championship Week, a different press conference was canceled as the NFL tried to hide its halftime performers from controversy. Maroon 5 did not appear before the media in Atlanta this week as numerous pop stars came out against the league for its treatment of kneeling protestors such as Colin Kaepernick.
Star turn in NHL skills event will mean pay day for Brianna Decker
Brianna Decker will be paid for her efforts in the NHL All-Star Skills competition after all. That money just won't be coming from the league. Instead, Decker will be paid $25,000 by the hockey equipment company CCM. The company made the decision to pay Decker following a strong social media movement to reward the U.S. Women's National Team hockey player (and 2018 Olympic gold medalist) for her impressive showing in Friday's Skills event.
Alex Zanardi returns to the track with new technology
After a terrible race in 2001 that cost Italian Formula 1 driver Alex Zanardi to lose both his legs, he competed in the Rolex 24 and Daytona Speedway on Jan. 26. Zanardi controlled his car with hand levers and a high technology remote that allowed him to control all of the cars functions with just his two hands. Here's how he did it.
Jenrry Mejia returns to baseball after "lifetime" ban
Jenrry Mejia signs minor-league deal with the Boston Red Sox after his lifetime ban from the MLB in February 2016 was lifted in July 2018. The relief pitcher tested positive on three drug tests leading up to his ban, he hasn't played in the majors since July 2015 and is expected to earn $90,400 while in the minors and $625,000 in the majors during his one year contract with the Red Sox.
Missouri football team given one-year postseason ban
Missouri football and other sports receive a one year post season ban after the NCAA discovered a "tutor" completed coursework for athletes.
Compiled by the student journalists in the Sports Knowledge Lab at Arizona State University