Business
Archive
McVay's success with Rams prompts teams to search for the next big thing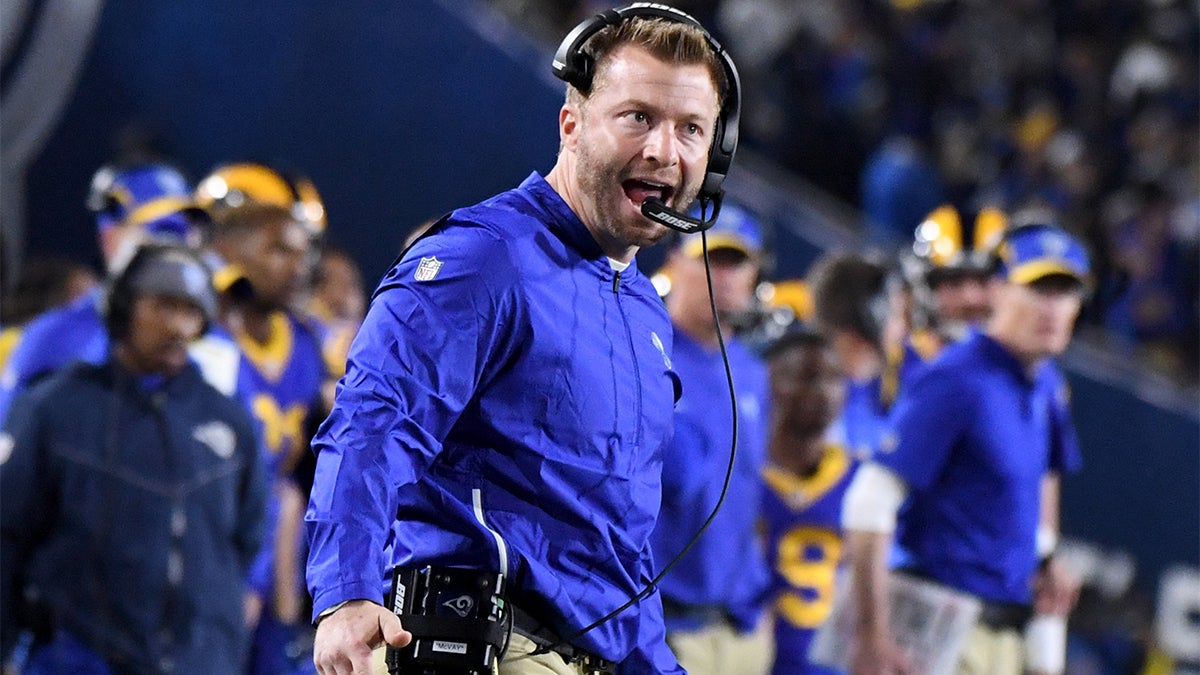 Super Bowl LIII on Sunday is one of coaching extremes: the Patriots' Bill Belichick, one of the old guard, matches up against Los Angeles's Sean McVay, the young face of coaching today.

The age disparity isn't the only thing that makes this a clash of contrasts. McVay, one of the league's offensive masterminds, will face a defensive genius in Belichick.
McVay, age 33, is the youngest head coach to make a Super Bowl appearance. If the Rams win, McVay will break Mike Tomlin's mark for the youngest coach to win a title. Tomlin was 36 when his Pittsburgh Steelers defeated the Arizona Cardinals in Super Bowl XLIII in 2009.
McVay was 30 when the Rams hired him in 2017, making him the youngest head coach to be hired by an NFL team since 2007, when Lane Kiffin was hired by the Raiders.  McVay made an immediate impact on the Rams, guiding them to an 11-5 record and first place in the NFC West, their first division title since 2003. This earned him the 2017 NFL Coach of the Year award.
McVay's rise to success has prompted NFL front offices to follow the Rams' model. Teams are looking to hire young offensive-minded coaches to pair with a young quarterback, similar to the Rams pairing McVay with former No. 1 pick Jared Goff.
The Chicago Bears hired Matt Nagy last year. At 39, Nagy was almost a decade older than McVay, but he shared many characteristics. He, too, was an offensive coordinator before being hired as a head coach. The Bears also had a promising young quarterback, Mitch Trubisky, who was drafted No. 2 overall in the 2017 NFL draft.
Nagy was brought in to develop Trubisky into an elite quarterback. The addition of Nagy and the trade with the Oakland Raiders to acquire former NFL Defensive Player of the Year Khalil Mack catapulted the Bears to a 12-4 record, the NFC North division title and their first playoff appearance since the 2010 season. In the 2017 season, they finished last in the NFC North with a 5-11 record.
In this year's coaching-hire cycle, the Arizona Cardinals fired first-year head coach Steve Wilks after a 3-13 season. His replacement was 39-year-old Kliff Kingsbury, the former head coach of Texas Tech and who is known for helping to develop current NFL quarterbacks Baker Mayfield and Patrick Mahomes when they were in college.
"He has the work ethic and he has the mind and he has the innovativeness, I guess you would say — if that's a word — to be in this league. Whatever he does, I know he'll have success doing it," Mahomes told CBS Sports.
Kingsbury is another young offensive-minded coach whom the Cardinals expect to develop Josh Rosen, who had a rough rookie campaign with 11 touchdown passes and 14 interceptions. He led the Cardinals to their three wins despite not starting until Week 4.
All three 30-something coaches continued the trend of NFL teams hiring first-time head coaches. According to ESPN, "Since 2009, 68 percent of head-coach hires — 48 of 71, not including interims — were getting their first opportunity as an NFL head coach."
The average age of an NFL head coach at the start of the 2018 NFL season was 49.47 years old, per Profootballrumors.com. To put that into perspective, the average age of head coaches in 2017 was 52.5 and 53.4 in 2016. This reflects the ongoing trend of teams hiring younger coaches.
Every coach that has been hired is expected to produce wins for their team but with only one Lombardi trophy available each year, not everyone will achieve what is expected from them.
Alberto Ramirez is a senior journalism major at Arizona State University