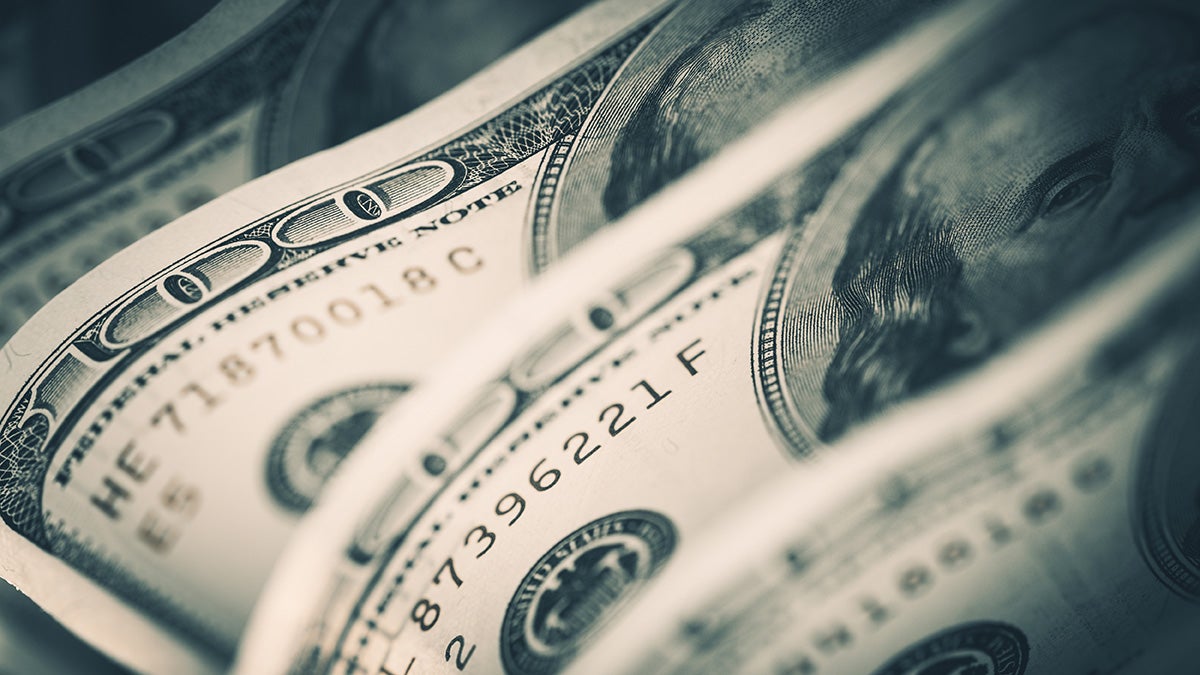 Imagine attending the Super Bowl and not bringing a single dollar bill with you. You would find the nearest ATM, right? Wrong.

Those attending the Super Bowl between the New England Patriots and Los Angeles Rams in Atlanta on Sunday can leave their wallet home and bring just their card. According to the Associated Press, half of the Mercedes-Benz Stadium shops and concessions will not accept cash.
Earlier during Super Bowl week, Visa and the NFL announced they had reached an agreement to extend their partnership through the 2025 season. As part of the announcement, Visa shared its plans to hold a cashless championship game. You read that right. Visa's goal is to have a Super Bowl that will not accept cash.
This coming weekend will be a huge test to see just how well such a cashless plan will work.
"Part of what we talk a lot about with the NFL is getting a path to cashless events, and the epicenter is the Super Bowl," Visa's chief brand and innovation marketing officer Chris Curtin said. "We are working on an architecture that will get us there. It's something we are really keen on."
Visa also is planning to integrate cashless capabilities into the NFL draft, Pro Bowl and international games in London and Mexico City.
This weekend, Visa plans to dedicate an "MVP" checkout line at the NFL Shop designated for cashless orders. The company's goal is to keep lines moving faster and more efficiently.
"We are excited to continue our work with them, especially the area of implementing cashless capabilities at NFL events which will provide our fans faster, safer and more convenient digital payment options," said Renie Anderson, the NFL senior vice president of partnerships, sponsorship and consumer products, after the announcement.
According to Forbes, the Tampa Bay Rays announced in late January they will be the first Major League Baseball team to implement completely cashless sales at the start of the 2019 season. For fans without electronic forms of payment, cash can be exchanged for gift cards at any Rays retail location.
Visa and the NFL plan to keep a close eye on the Rays' experiment and the fans' response throughout the major league season in preparation for the 2020 Super Bowl.
Although there is no set event Visa is targeting for the first cashless-only environment, it's only a matter of time before cash is a thing of the past at NFL events.
Anthony De Bono is a junior journalism major at Arizona State University