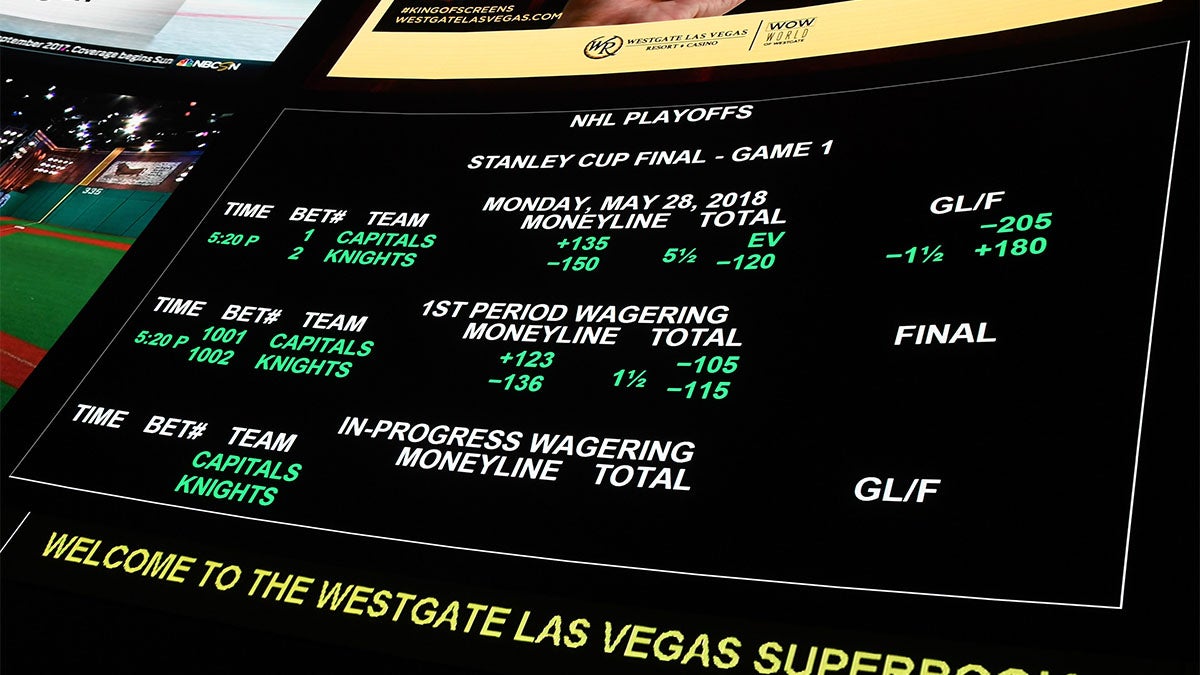 With the New England Patriots and Los Angeles Rams playing Super Bowl LIII, the betting handle is expected to venture into uncharted territory. The Vegas Stats and Information Network predicts totals upward of $320 million.

The lofty expectation is rooted in recent changes in legalized gambling.
When the Supreme Court ruled the Professional and Amateur Sports Protection Act unconstitutional, the decision opened the door for states to legalize and regulate sports betting. Since the ruling on May 14, 2018, seven states have done so:
Delaware, June 5, 2018

New Jersey, June 11, 2018

Mississippi, Aug. 1, 2018

West Virginia, Aug. 30, 2018

New Mexico, Oct. 16, 2018

Pennsylvania, Nov. 15, 2018

Rhode Island Nov. 26, 2018
This addition of these states could result in the doubling of the current record legal handle of $158.6 million wagered on the Patriots-Eagles Super Bowl LII matchup last year. That total included betting at only the sports books in Nevada.
"We'll definitely see that record broken several times over again in the next four or five years with more and more places adding (sports betting) to their state laws," said Dave Tuley, senior editor of VSiN, in that website's story.
Nevada is expected to surpass its sports betting handle record with this Super Bowl, according to the Las Vegas Review-Journal. The state also set records in each of the past three years. Though Nevada is expected to account for close to half of the sports betting handle, VSiN projects other states will generate significant amounts as well. The estimated handle for the seven states:
Delaware: $7 million-plus

New Jersey: $113.75 million

Mississippi: $12.25 million

West Virginia: $5 million

New Mexico: $3 million

Pennsylvania: $15 million

Rhode Island: $2 million
However, given the limited amount of data VSiN has on which to build projections outside of Nevada, the multimedia company's staff admit its estimates may end up being exceedingly low.
Proposition bets may also juice those state totals. Prop bets, side action on details within the Super Bowl experience that aren't based on the game's outcome, have always been popular among fans and sports bettors. Within the first three hours of the betting going live at Westgate Sports Book in Las Vegas this year, approximately $400,000 was placed on prop bets.
Among the 66 pages of Super Bowl Props from books across Las Vegas are whether the coin toss will come up heads (or tails) and what song Maroon 5 will open with at halftime.
To the dismay of sports bettors, the NFL has taken a negative stance on prop bets. The league's most recent declaration came in front of the U.S. House of Representatives committee in September 2018.
NFL executive vice president Jocelyn Moore pleaded for the ban on prop bets: "To address concerns regarding risky betting fixtures, we encourage Congress to allow professional and amateur sports organizations to identify which types of bets simply pose too significant a risk to the integrity of sports and to work with regulators not to authorize them."
Sports betting book handlers disagree, saying prop bets generate interest mostly during the Super Bowl due to there only being one game. Joe Asher of William Hill US said: "We've never seen evidence of a player prop being manipulated."
With a favorable market, legalized betting could be poised to expand and even venture into the world of esports. Nevada and New Jersey have begun to allow sports betting via the internet, though they are unlikely to be the last.
But for now many states will watch the actual betting handles from New York to Virginia with interest in terms of their own plans to legalize sports betting and project the revenue that could be in play for them.
For the states with laws that prohibit full-blown sports betting, repealing and amending must take place before they can launch such plans.
"But by next year you could see a definite change," Tuley said. "Where we start to see more of an accountability of the market where Nevada might lose a little bit of steam."
Trej Bell is a junior sports journalism student at Arizona State University
Related Articles
Supreme Court ruling opens door to widespread sports betting 
Legal sports betting projected to boost revenue for 4 U.S. major sports leagues
Sports betting legal and widespread worldwide
Maintaining integrity of the games will be ongoing issue for NCAA with legalized sports betting
Podcast: Who wins now that the court has legalized sports betting in the U.S.?