Business
Archive
Early habits determine future financial stability of former athletes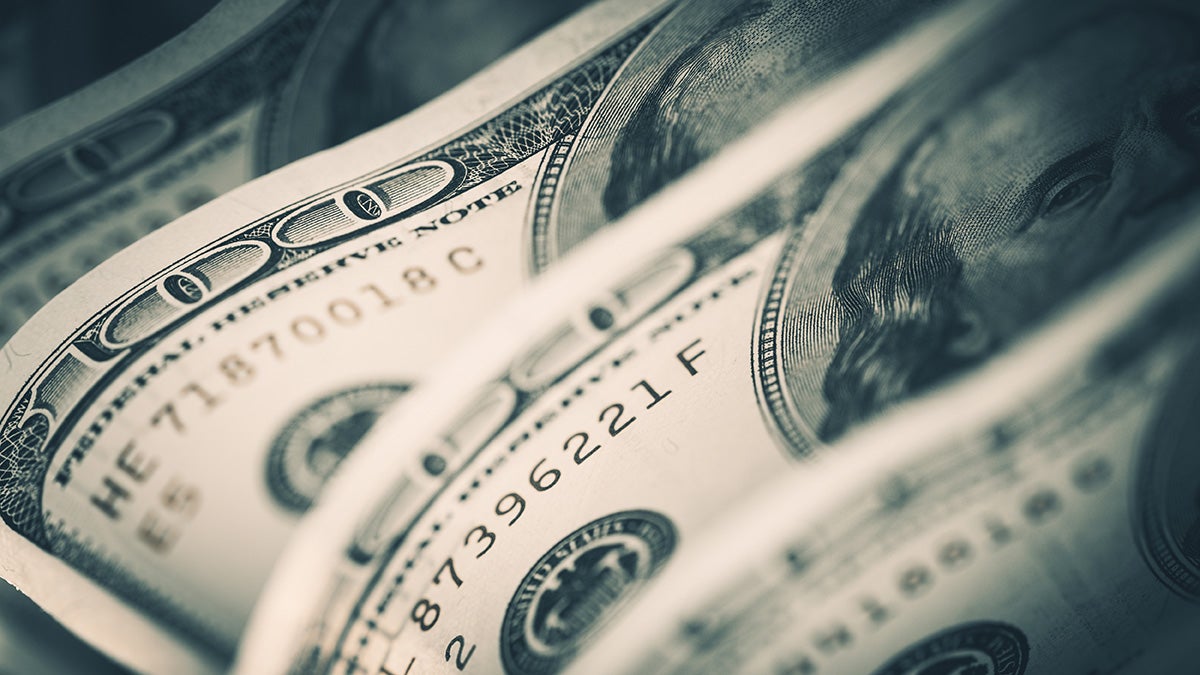 Soon after signing his first NBA contract, Shaquille O'Neal spent nearly $1 million in a single day.
The spending spree was followed by a meeting with his bank manager, who warned him of the many athletes who had similar habits and ended up in financial distress. O'Neal immediately began saving and investing, as well as signing multiple endorsement deals. Some of his current holdings include shares in Google and 155 Five Guys franchises.

While O'Neal appeared in commercials for Buick, a division of General Motors, former Detroit Piston Vinnie Johnson entered a different type of deal with GM.
Johnson's Detroit-based company, the Piston Group, produces packaging supplies for automobiles. His company took off with the support from GM's vice president of global purchasing, John Kutner, in an effort to create jobs in the city of Detroit. The Piston Group now has contracts with Ford and Fiat-Chrysler, as well as foreign car companies Toyota and Nissan. Johnson earned $5 million during his NBA career. Today his net worth is 80 times that: $400 million.
Magic Johnson began his entrepreneurial career following his abrupt retirement from the NBA in 1991. His company, Magic Johnson Enterprises, is valued at approximately $1 billion. He is a part-owner of the Los Angeles Dodgers and is the president of basketball operations of the Los Angeles Lakers.
His financial state is one professional athletes aspire to achieve, but often end up in the opposite scenario. Some are forced to file for bankruptcy after years of overspending, bad investments or large divorce and child support settlements.
Andre Rison earned an estimated $20 million during his NFL career. His current net worth is about $50,000. Rison said he spent $1 million on jewelry alone while he was playing, and owed $300,000 in back child support in May 2018.
Other athletes lost money by making poor investments, often at the advice of someone close to them.
Former NBA guard Erick Strickland was given a tip on a plot of land in Georgia by "a friend of a close friend," he told Sports Illustrated in 2009. Strickland put his father, who had no business experience, in charge of the acquisition. The land ended up being worth much less than the supposed appraisal value, and Strickland took the financial hit.
Torii Hunter, who once lost $70,000 investing in a raft that keeps furniture afloat in case of flooding, told the story of a Dominican player whose assistant was spending $5,000 monthly to insure the player's two cars.
Young athletes are often hesitant to say no to people close to them, and they entrust friends or family with their finances rather than a professional. This can lead to a lack of long-term financial planning than can affect the athlete's family even after they die.
When Kansas City Chiefs linebacker Derrick Thomas died at age 33 in 2000, he left no will. A court case followed; creditors sought Thomas's remaining $1.6 million in assets. He was estimated to have made $30 million during his NFL career.
In some cases, such as former Detroit Red Wings forward Darren McCarty, players declare bankruptcy during their playing career. After retiring, McCarty took a job at American Jewelry and Loan in Detroit, the pawn shop featured on truTV's Hardcore Pawn.
McCarty's bankruptcy stemmed from losing a large portion of his income in a divorce settlement, one of the most common causes of financial distress for former pro athletes.
The price of divorce becomes even higher when children are in the picture. And some are liable for child support to multiple women. Former NFL running back Travis Henry owed $3,000 per month to nine women and was jailed for not making payments.
Advisors and agents, including Michael Jordan's representative David Falk, suggest athletes sign a prenuptial agreement to avoid losing their assets if the case of divorce.
To avoid falling into financial distress, some players opt to defer their contracts. This allows them to receive payments after they retire. It is especially beneficial early in retirement, when players go from making millions of dollars yearly in salary to zero.
Kevin Garnett has not played in the NBA since 2016, when he spent his final year in the league with the Minnesota Timberwolves. However, when he signed a contract extension with the Boston Celtics in 2012, he agreed to deferred payments. He now collects $5 million annually from the Celtics and will until 2024.
Former Major League Baseball outfielder Bobby Bonilla collects $1.19 million from the New York Mets every year on July 1. The Mets have been paying Bonilla's deferred money since 2011, and will continue to do so until his contract is paid off in 2035.
Bonilla also deferred an earlier contract, which he began collecting the money from in 2004. The money is split by the Mets and the Baltimore Orioles, who traded for Bonilla and took on the final years of his contract. He is still owed $5 million from this contract, and will receive installments until 2028.
While deferred contracts can ensure financial security, the team is not liable to pay this money if it goes bankrupt. This happened to Mario Lemieux, who was owed $30 million in deferred money by the Pittsburgh Penguins when they went bankrupt in 1998. He was instead given an equal value of stake in the team, and recouped the money when he became the majority owner.
All of the major American sports leagues offer some sort of continuing education program, according to Scott Brooks, Director of Research for the Global Sport Institute. However, he says only about 20 percent of athletes take advantage of them. Some leagues and their players associations offer more opportunities than others.
"The NFL is probably the most active of the American sports in terms of a rookie financial bootcamp and then having some programming that they engage with throughout the course of one's career," Brooks said. "They have approved certain programs at specific schools … with the hope that those particular partnerships are more customized to meet the needs of NFL players."
"Across the globe, athlete transition is an issue," Brooks said. "We are trying to understand athlete transition completely."
Ryan Sharp is a senior sports journalism student at Arizona State University.
Tags:
Andre Rison
,
Baltimore Orioles
,
Bobby Bonilla
,
Chrysler
,
Erick Strickland
,
Ford
,
General Motors
,
Global Sport Institute
,
Los Angeles Dodgers
,
Los Angeles Lakers
,
Magic Johnson
,
Mario Lemieux
,
MLB
,
NBA
,
New York Mets
,
NFL
,
Nissan
,
Pittsburgh Penguins
,
Scott Brooks
,
Shaquille O'Neal
,
Torii Hunter
,
Toyota
,
Vinnie Johnson