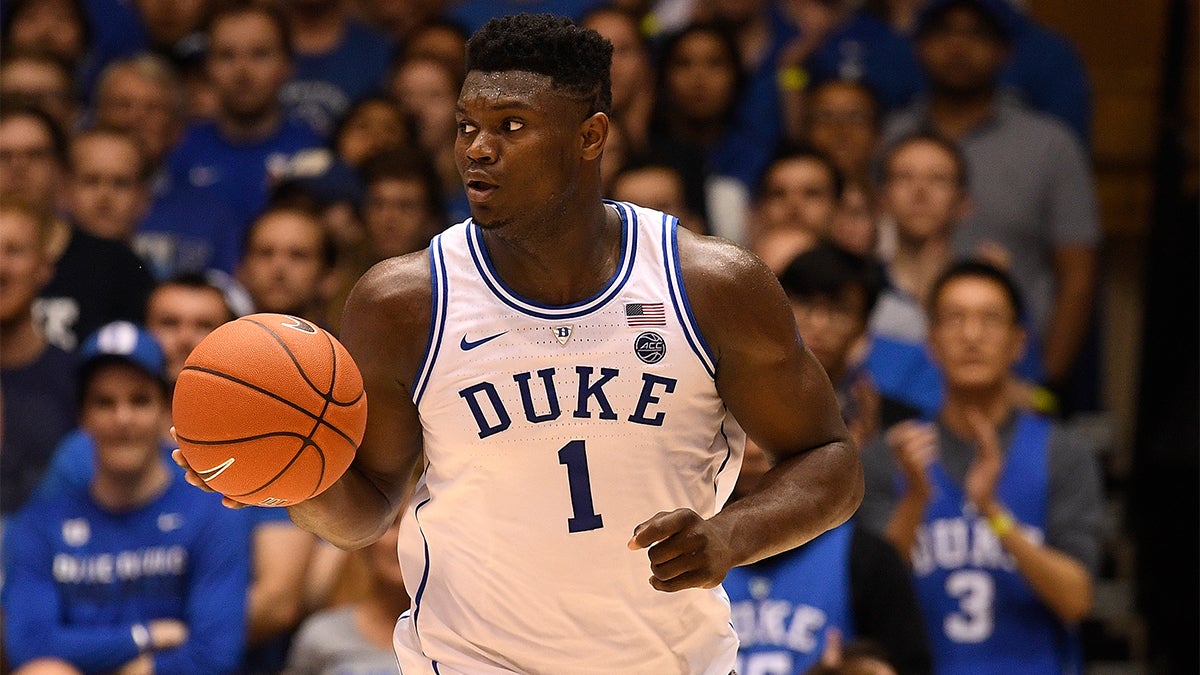 Duke sensation Zion Williamson showed up to the Blue Devils' Feb. 20 rivalry game against North Carolina with a pair of Nike PG 2.5 sneakers, but left Cameron Indoor stadium with a sprained left knee and one intact shoe.

The game that fans paid up to $2,500 for tickets turned into the No. 1 team in the country losing 88-72 at home, and the star player everyone wanted to see was done for the night less than a minute into the game -- because of a blown-out Nike sneaker.
Nike stock dropped 1.7 percent, the day following the game but recovered the loss within the same week. But the question remained: Why does Nike have a history of shoe blowouts?
The Williamson incident put other instances of shoe blowouts back on the discussion board, which enabled 'isolated instances' to be seen as a recurring theme:
Almost all of the incidents involve Nike, except Tony Wroten, who busted the sole off a pair of retro 2004 Jordans (a Nike subsidiary). Of course, Nike has such a strong apparel position, "if you combine Nike and its Jordan brand, the company has more than 90 percent of the basketball market," said Bloomberg Intelligence analyst Chen Grazutis. In 2018, that dominance equated to almost 75 percent of the shoes worn by NBA players being either Nike or Jordan: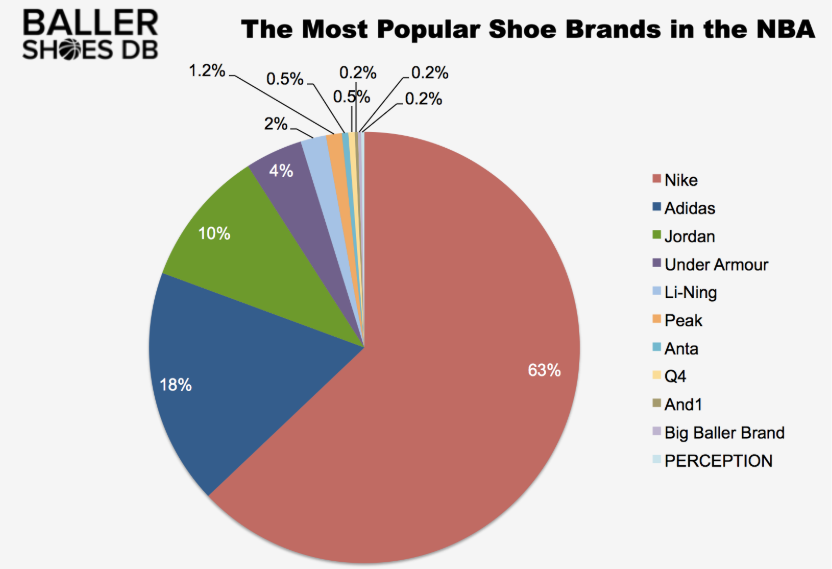 Neither Paul George, who the PG 2.5 is inspired from, nor the 40 players who have been wearing different versions of the line's signature shoe since the first generation was released in 2017 has reported problems with the shoes.
But to Williamson's credit, few others are 6-foot-7 and weigh 285 pounds.
"He is technically an amateur athlete, and Nike may not have as much data on him as they would an NBA player," said Jesse Rademacher, N.C. State University industrial design graduate and former adidas basketball shoe worker. "Thus, his shoes may not be as tailored to his physical demands."
The incident sparked conversation about the NCAA's amateur laws, but that quickly quieted when it became clear Williamson had not sustained a significant injury. Like Nike's current stock value, the amateur rules remain unscathed.
But Nike took no chances as they prepared for Williamson's return, Nike flew a team out to Durham, North Carolina to personally measure the feet of the high-flying Freshman, only to then fly that team out to China to oversee the production of the customized shoes later to be revealed as the Kyrie 4's
While a return in Nike shoes was expected given Duke's contract through 2027 with Nike, the 13-for-13 shooting performance with 29 points by Williamson complimented the efforts by Nike as he thanked them postgame for the improved pair of Kyrie 4's.
Trej Bell is a junior sports journalism major at Arizona State University
Related Articles
After initial fury, Nike's Colin Kaepernick ad 'well received'