Business
Archive
'Taking one for the team' may mean lower salary early for bigger payout later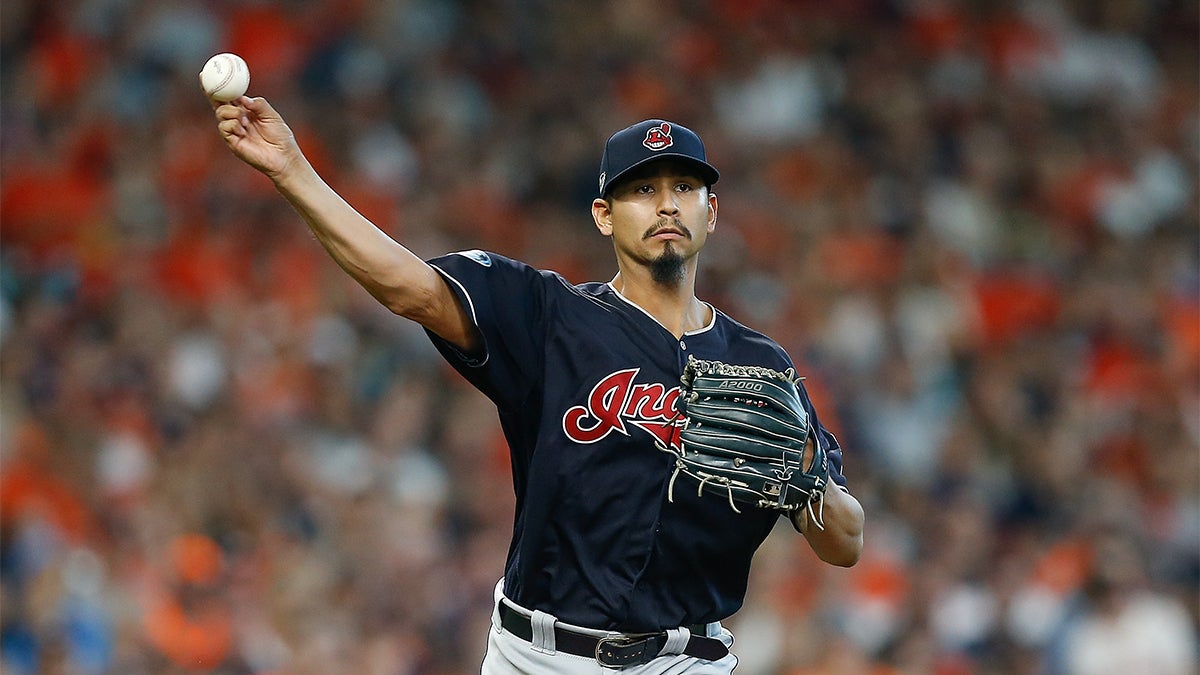 A league without a hard salary cap means the more money a team has, the easier it is for it to field a competitive team.

Of the four major North American pro sports leagues, Major League Baseball is the only one without a salary cap. As a result, the size of the market a team calls home and the amount of money ownership has available to spend are factors in a team's success.
Team-friendly contracts are those that have team options or are long-term deals at low salary numbers.
Signing players to long-term deals at lower salary figures than they might otherwise earn through arbitration or via free-agency helps the team in multiple ways. Teams get players who, in some instances, outperform their salary figures. And if those players do not perform well, they are easier to trade.
Chris Sale signed a 5-year, $32.5 million deal with the Chicago White Sox in 2013. There were two additional years added to the deal. Before, he was traded to the Boston Red Sox before the 2017 season.
During his four years with Chicago under the deal, Sale averaged a 3.04 ERA and 235 strikeouts, and he posted a 53-39 record.
Team options help teams retain players who generally are on contracts with lower salaries. During the 2018-19 offseason, 2014 World Series MVP Madison Bumgarner and Carlos Carrasco were among valuable players who had teams exercise club options.
Carrasco has averaged a 3.27 ERA during the last five seasons. He is a part of an elite Cleveland rotation featuring Trevor Bauer and Corey Kluber. Bauer finished third in earned run average and tied for 11th in strikeouts in the majors in 2018. Kluber finished third in AL Cy Young voting in 2018 and is a two-time winner of the award.
Franchises sometimes have a hard time fielding a quality team without a large payroll. Smaller-market clubs have less money to spend on big-time free agents. They are also, less likely to be able to absorb big contracts when trying to make trades.
Teams such as, the San Diego Padres and Cincinnati Reds have finished in the bottom seven in payroll each of the past three seasons, according to Spotrac. None of those three seasons has resulted in playoff finishes or even above .500 finishes for the two franchises.
During the past three seasons, 11 teams have finished with winning records with below league average payrolls. Of those 11 teams, eight made the playoffs and two made the World Series.
2016 MLB Season
Seven of the 10 teams that made the playoffs were among the top 10 largest payrolls. The only playoff team below the league's average salary was the Cleveland Indians.
The Indians finished second in the AL in wins and had the fourth-highest run differential in MLB. Cleveland's strength was its starting pitching and bullpen. The Indians' paid the eight relief pitchers that played in the World Series $13,380,014.
Cleveland spent $105.97 million on team payroll. The average adjusted salary on the team was $1,656,326. This number does not include suspended players or those on injured reserve at the conclusion of the World Series.
During the last month of the season, two of the team's top three pitchers, Danny Salazar and Carlos Carrasco, sustained injuries and missed the rest of the season and postseason.
Cleveland overcame the injuries and made it to the World Series thanks to Kluber and a strong bullpen led by Cody Allen and midseason acquisition Andrew Miller. The Indians lost to the Cubs in extra innings in Game 7 at home, despite having a 3-1 series lead.
Kluber, Allen and Miller were fifth, sixth and seventh, respectively, in salary on the team and accounted for 11.33 percent of the team's payroll. The three combined for almost 11 wins above replacement (WAR) during the regular season.
The highest-paid player on the team was first baseman Carlos Santana, who posted 34 home runs and 87 RBIs. Santana was the only player on the team to make more than $8 million.
Young talent was one of the reasons the team's payroll was low. More than 70 percent of the team's 40-man roster were 30 years old or younger. A majority of the team was either on arbitration-eligible or pre-arbitration contracts.
Arbitration is open to players that have at least three years of MLB service time and who cannot agree on multi-year deals with their clubs. Once the player reaches six years of service, they can become free agents.
2017 MLB Season
The gap in success between low-payroll and high-payroll teams decreased tremendously.
Half of the playoff teams possessed below league average payrolls. The Milwaukee Brewers finished with a winning record and missed a wild card berth by one game.
The Brewers had the league's lowest payroll, and almost half the team's payroll was invested in veterans Ryan Braun and Matt Garza. Neither player produced at a high level.
Garza finished 6-9 with a 4.94 ERA, and Braun produced 17 homers, 52 RBIs and a .268 batting average.
The team thrived behind its pitching. Finishing in the top 11 in ERA and opponent batting average in the majors and led the majors in saves.
Excluding Garza, Braun and Neil Walker, everyone on the team was either on a pre-arbitration or an arbitration deal.
Arizona was one of the more surprising teams during the season. The Diamondbacks enjoyed a 24-win improvement between 2016 and 2017 en route to finishing tied for the fifth-best record in baseball. The organization accomplished both despite spending roughly $5 million dollars more in payroll in and 2017 than in 2016.
Pitching was the biggest reason the team enjoyed success in 2017. The pitching staff improved from having the worst ERA in baseball in 2016 to the third-best ERA. Pitchers Robbie Ray, Zack Greinke and Archie Bradley saw their earned run averages improve by more than a run.
Arizona's two most effective pitchers (Ray and Bradley) earned a little more than $1 million combined. J.D Martinez, another important piece to the Diamondbacks' division series run, hit 29 home runs and slugged better than .700 during his 60-plus games in a D-backs uniform. Martinez had an adjusted salary of close to $5 million.
The Astros, who won the World Series, had a team full of veterans and players on arbitration and pre-arbitration deals. Houston also benefited from a late-season trade with the Tigers to acquire Justin Verlander.
Houston had to pay Verlander only a little more than $4.7 million in adjusted salary because Detroit paid the majority of his salary for the year.
The Astros also had half as many players with salaries of more than $10 million than the San Francisco Giants, who had the fourth-highest payroll.

A strong farm system helped produce several of Houston's standouts. Carlos Correa, Lance McCullers Jr., Alex Bregman and George Springer arrived from the team's minor-league system within the three seasons prior to the title season. Springer, the leadoff man, had 34 HRs and 85 RBIs. He also won the World Series MVP.
2018 MLB Season
Three teams won 90 or more games with below the league average payrolls.
Two of the three made the postseason, and the Milwaukee Brewers reached Game 7 of the National League Championship Series.
Milwaukee had a 10-game improvement from 2017 to 2018 and finished with the best record in the NL.
The team benefited from having several players on pre-arbitration deals and several veterans on relatively cheap deals. Two of the most team-friendly contracts were those of NL All-Stars Jesus Aguilar and Josh Hader. Aguilar finished the season with 35 HRs, 108 RBIs and a .274 batting average. Hader led all relievers in strikeouts and received the Trevor Hoffman Reliever of the Year honor. Hader and Aguilar each made a little more than $500,000.
Christian Yelich was the NL MVP and led the NL in batting average. Yelich made only $7 million last year in what was his second year of arbitration.
The other two frugal 90-win teams were in the AL: Oakland and Tampa Bay. The Athletics won 97 games behind a strong bullpen and offense, which ranked in the top five in on-base percentage, on-base percentage plus slugging percentage and home runs.
Oakland had one player who made more than $10 million: Khris Davis. Davis produced more than 40 homers and 100 RBIs each of the past three seasons. This past year, he led the ML in HRs (48) and was second in RBIs (123). Both were career-highs.
Blake Treinen had a career year after finishing with an earned run average of almost four in 2017. Treinen had a 0.78 ERA, which was the best ERA amongst all pitchers with a minimum of 50 appearances.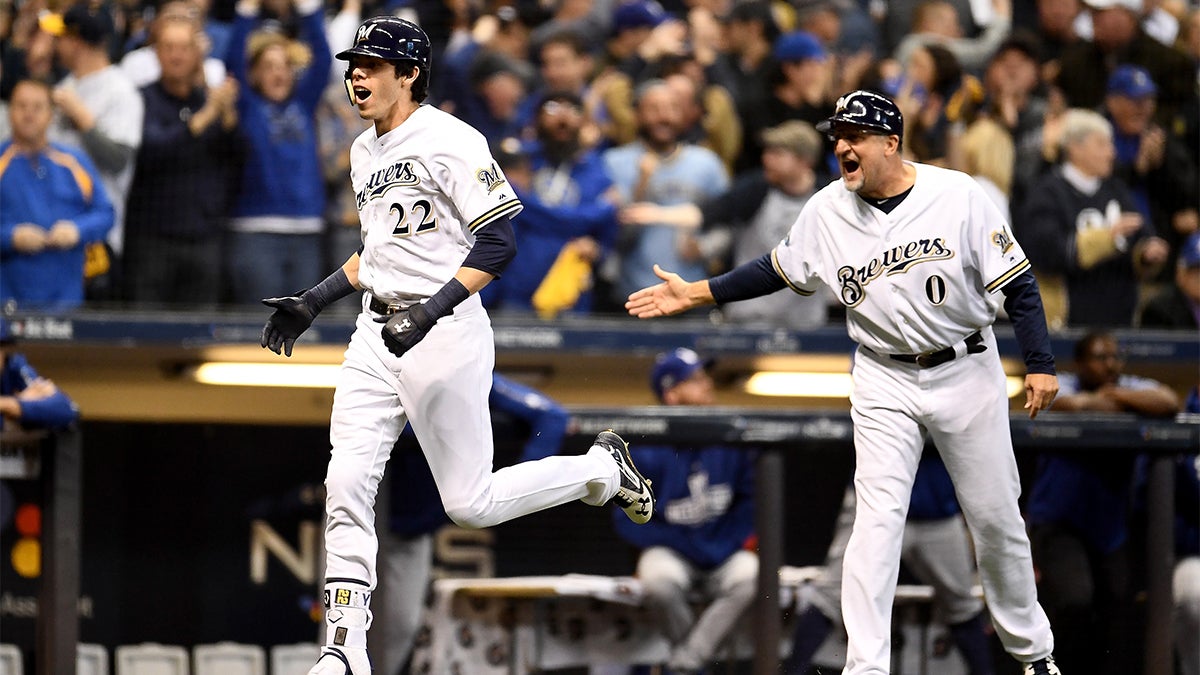 The Athletics made the postseason, losing to the New York Yankees in the wild-card game 7-2.
Tampa Bay had the lowest payroll in baseball spending close to $70 million. None of the players on the team made $6 million or more.
The Rays finished sixth in team ERA despite having only one starter, Blake Snell, start 30 or more games. Snell won the AL Cy Young with a 1.89 ERA despite pitching a little more than 180 innings. He earned a little more than half a million dollars on a pre-arbitration deal.
A strategy of using "openers" and "bulk guys" helped the Rays play at a high-level even when numerous starting pitchers were lost to the disabled list.
In the Tampa Bay approach, openers are relievers who generally pitch one to three innings to start the game. The opener is followed by a bulk guy, who pitches three to five innings.
The approach helped the team outperform initial expectations when the team first employed the method. Rays manager Kevin Cash plans to use the strategy once again in this upcoming season.
Pre-Arbitration and Arbitration Deals
Teams with below-average payrolls who win at a high-level all have one thing in common: High levels of production from low-salary players. Teams try to negotiate team-friendly deals with good players, who may take less money in order to win.
However, baseball is constructed where the pre-arbitration period and arbitration-period deals help lengthen a team's success time horizon. The goal for players is to reach free-agency.
Some will not reach that point until they are in their 30s because of lengthy time in the minors.
Players generally need six years of MLB experience before qualifying for free agency. Though, in some instances, players can attain the service time requirement after five. Guys who hit free agency after five years are a part of the "Super Two' exception.
"Super Two" allows players with between two to three years of service time in the majors to become eligible for arbitration. Players who qualify for the distinction must rank in the top 22 percent in service time among other players that have between two and three years of service time.
Several of baseball's best players from Aaron Judge and Luis Severino to Francisco Lindor and Jose Ramirez all played on pre-arbitration deals for title-contending teams in the last few years.
Free Agency
Major league general managers are also tasked with adding talent through free agency.
GMs from big markets often have bidding wars for high-caliber players such as Masahiro Tanaka, Martinez, Jake Arrieta and Shohei Ohtani.
However, teams have grown more hesitant to spend large amounts of money in free agency than in years past. From Nov. 2, 2017 through Jan. 29, 2018 teams spent a little more than $26 million in free agent spending (not including the signing of Martinez).The Marlins, Braves, Pirates and Rays did not spend any money during this free agency time period.
The Red Sox played the waiting game and signed Martinez on a 5-year $110 million deal after he was reportedly seeking a seven-year $210 million deal.
Major league general managers, VP of baseball operations and team ownership have become hesitant due to several factors. One is the frequent drop in a player's production toward the end of long-term deals.
The New York Yankees were put in a long-term financial bind due to several lengthy deals agreed to during the offseason before the team won the 2009 World Series. Mark Teixeira and Aaron Rodriguez both were in jeopardy of getting released in the 2016 season. The Yankees were trying to shed payroll and both struggling, one-time stars were in the middle of deals that paid them more than $20 million per season. The Yankees ultimately released Rodriguez toward the end of the season; Teixeira retired.
Teams also have to worry about players performing at a high-level once they receive a big contract. Both Mark Melancon and Wade Davis played terribly after signing multiyear contracts.
Colorado signed Davis to a 3-year, $52 million deal following a season in which he had a 2.30 ERA and blew one save with the Chicago Cubs. The 2015 World Series champion posted a 4.13 ERA last season with the Rockies.
Davis' ERA rose due to his control issues. He threw his lowest percentage of pitches for strikes in his career. Also, throwing the second most wild pitches in his career.
Melancon was a coveted free agent when he hit the market two years ago, and he signed a 4-year, $62 million deal with the San Francisco Giants. He had a 4.50 ERA in 2017 before posting a 3.23 ERA this past season. He also allowed opposing hitters to hit better than .300 in each of the last two seasons.
Signing free agents is always a gamble since past production does not necessarily indicate future performance.
Max Scherzer won the 2013 AL Cy Young with the Tigers before signing with the Washington Nationals during the offseason before the 2015 MLB season. Scherzer has played at an even higher level since he moved to the National League. Making the NL All-Star team each of the last four seasons and winning back-to-back Cy Young awards in 2016 and 2017. He finished second in the voting in 2018.
Moneyball
Team-friendly contracts are a part of the history of baseball. Though the term did not earn a place in the cultural landscape until the mid 2000s, the Athletics and general manager Billy Beane had adopted the "Moneyball" philosophy years earlier.
The small-market teams use statistical analysis to identify undervalued and overlooked players. Then take advantage of the lack of a market for them to sign them to team-friendly contracts. They built their rosters by focusing on guys who had certain skill sets such as the ability to draw walks or post high on-base percentages.
Beane also did not believe in overpaying for closers.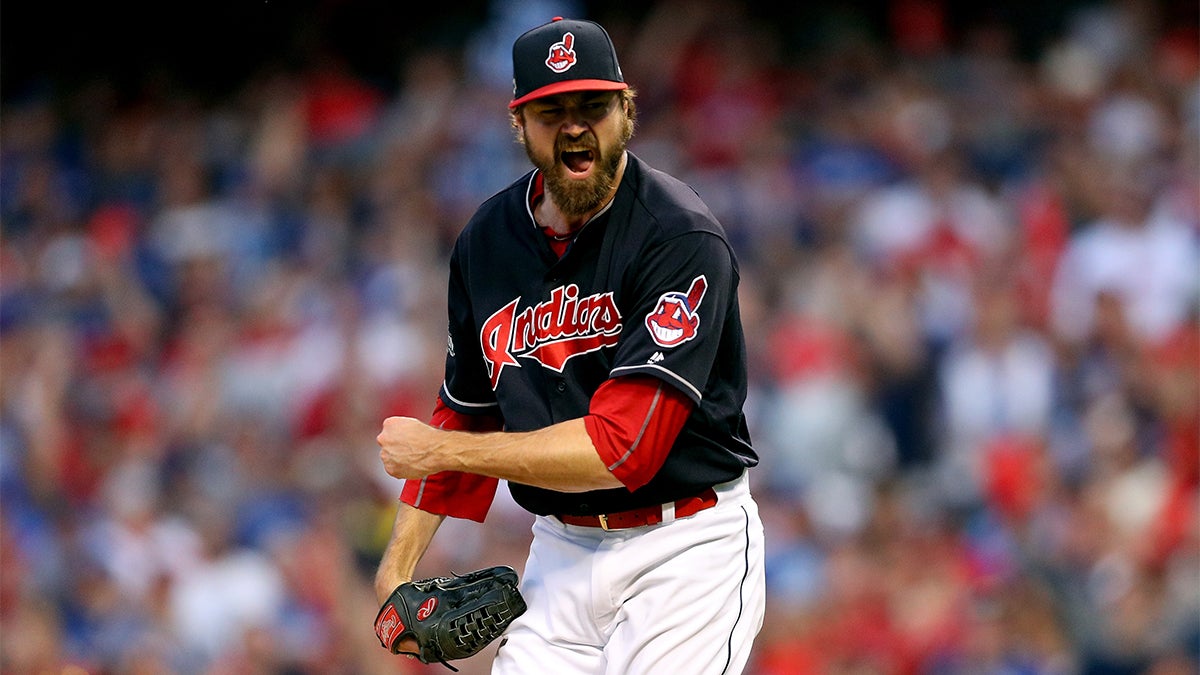 Cleveland's Allen and Miller, who shared closing duties during the 2016 postseason combined to make a little more than $7.2 million. Both players were stellar in the 2016 postseason. Miller had a 1.40 ERA in 10 appearances and was the 2016 ALCS MVP, becoming the fifth reliever to win a League Championship Series MVP. Allen gave up zero runs in 10 appearances and finished six for six in save opportunities during the 2016 postseason.
Teams have since adopted some of the methods Beane established.
The Moneyball strategy is still used today by several small-market teams. Players signed under this strategy have a short lifespan because once undervalued players outperform the amount of money they are paid, those players start to demand more money.
Big-market clubs were strengthened. The first few seasons after Moneyball gained acclaim (2004 to 2006) there was 27.1 percent in the variation in teams winning percentage among teams' payrolls.
Between 1986 and 1993, there was only a 2.2 percent variation in a team's winning percentage. Spending more money became indicative of team success.  
The Dodgers, Yankees and Red Sox are among several teams with consistently high payrolls who are willing to spend lots of money to give their teams the best opportunity to win.
Small-market teams still look for undervalued players whether via free agency, trade or farm systems. The difference being there are a variety of ways to field competitive teams in baseball, whether they involve Moneyball principles or not.
Lamar Smith is a graduate student in the sports journalism program at Arizona State University