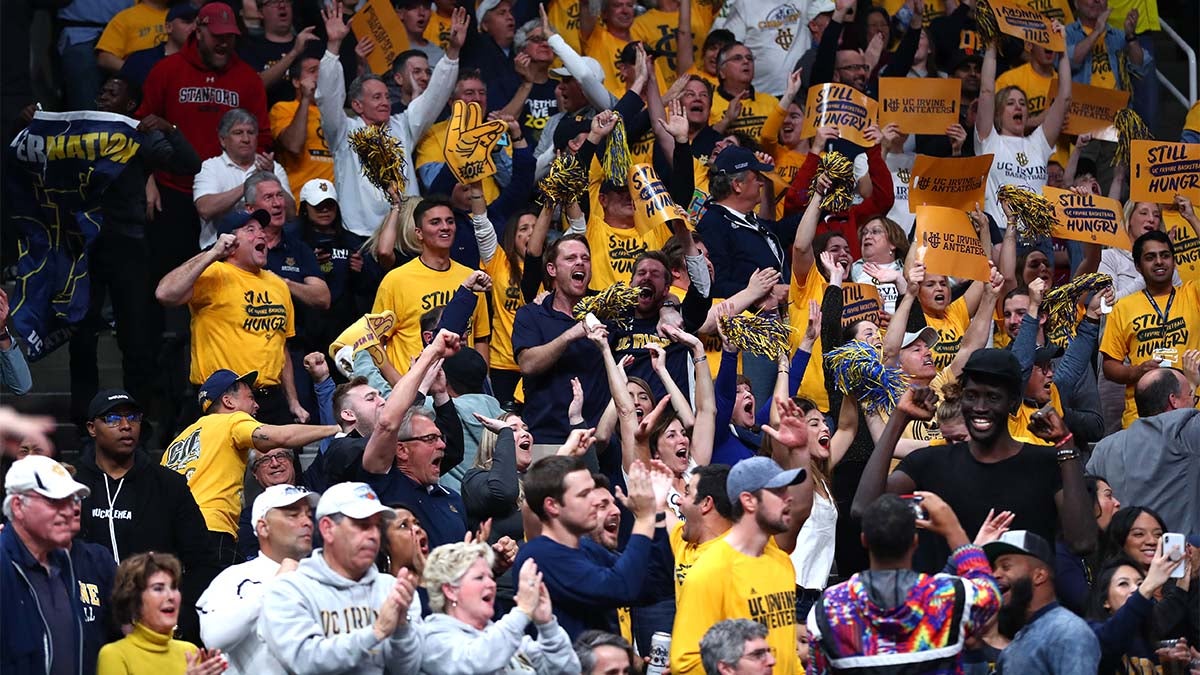 March Madness is the climax of men's college basketball season. According to Nielsen research, 58 percent of the United States population is a college basketball fan. The excitement heightens during March and early April as fans come together with snack food, beer and game wagers to cheer on their favorite teams.
Nielsen reports March Madness enthusiasts are 89 percent more likely to have gone to a sports bar in the last 30 days than the general population. Out-of-home (OOH) viewership is popular among the 18-34 demographic and includes viewing in restaurants, gyms and airports.
NCAA basketball fans are 22 percent more likely to have a gym membership and 22 percent more likely to have booked plane tickets than non-basketball fans.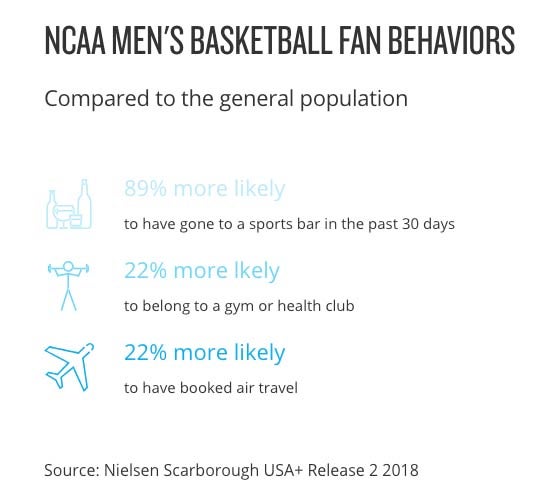 The Big Dance increases revenue flow across the country because of fans' desire for the OOH experience.
But even fans who prefer to watch the game from their couch enhance their in-home experience. They are more likely to have purchased chewing gum, cheese puffs, tortilla chips and popcorn during March Madness, Nielsen found.
College basketball fans have more in common than just their love for March Madness and food. Marketers take advantage of the high viewership during these months to get content out to fans that connects with their other hobbies.
Nielsen Sports Sponsorlink found that the fans' top interests include cooking/grilling, online shopping, lawn/gardening, video games, do-it-yourself improvements and travel.    
The 2019 tournament has reached its second highest ratings in the last 29 years and is currently up eight percent from last year. Despite the changing dynamic of television and streaming, basketball fans unite to watch 68 teams fight for a national title.
Lauren Chiangpradit is a junior sports journalism major at Arizona State University