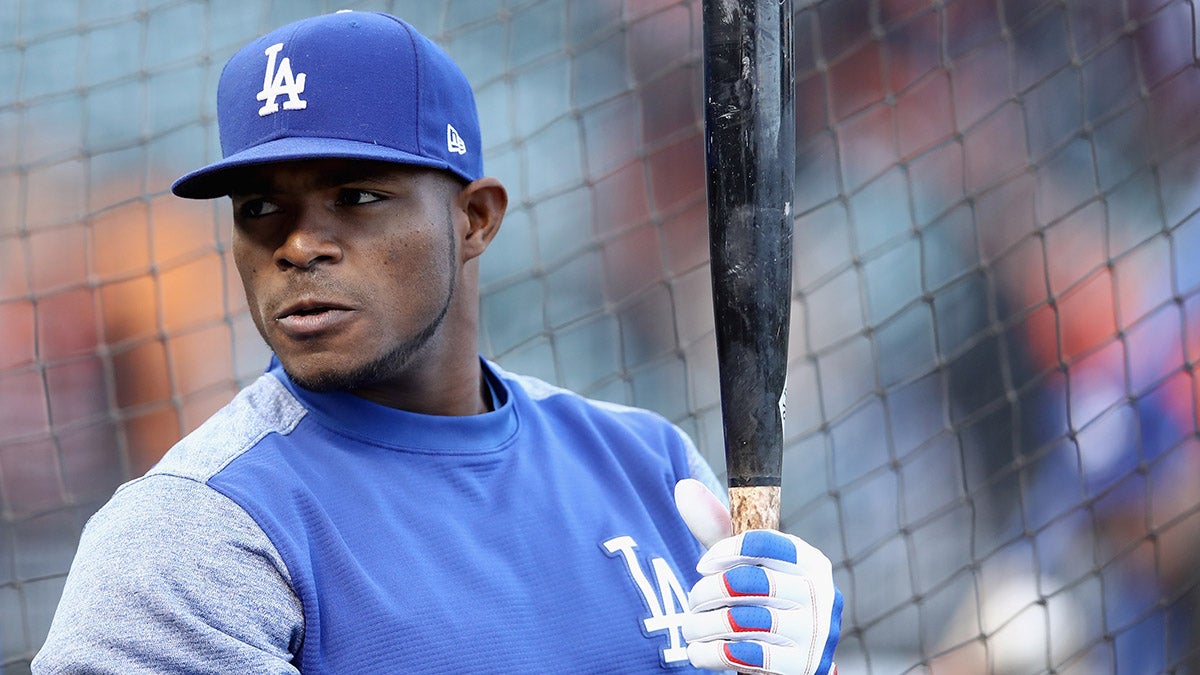 Less than two weeks after the start of the 2019 MLB season, the Trump Administration has cancelled a four-month-old agreement between Major League Baseball and the Cuban Baseball Federation that would have allowed players to sign and play in the U.S. without losing their Cuban citizenship.

According to part of a letter obtained by Jeff Passan of ESPN, the Treasury Department's Office of Foreign Assets Control said, "a payment to the Cuban Baseball Federation is a payment to the Cuban government," thus making it illegal under current law.
According to the Washington Post, a senior Trump administration official stated that the release fee was "human trafficking" by the Cuban government.
In a statement released late Monday, MLB said, "We stand by the goal of the agreement, which is to end the human trafficking of baseball players from Cuba."
The Trump Administration on Friday rejected Major League Baseball's deal with the Cuban government that would've allowed players to sign with teams without defecting, sources tell ESPN. A disappointing decision for MLB that reversed Obama-era rules intended to ease relations.

— Jeff Passan (@JeffPassan) April 8, 2019
In the agreement, Cuban players would have received their full signing bonus from an MLB team, with that team paying an additional 25 percent of the bonus to the Cuban Baseball Federation as a release fee. During their time in the United States, the Cuban athletes would continue to pay Cuban income tax on foreign earnings.
Because #Cuba regime doesn't allow them to travel freely the only way Cuban baseball players can make it to @MLB is to escape

Regime cut a deal with baseball to allow players to leave, but only if MLB pays them a ransom

In essence they want legalized trafficking of persons

— Marco Rubio (@marcorubio) April 8, 2019
This deal was originally negotiated by the Obama administration in hopes of protecting the athletes and preventing them from having to make risky escapes from Cuba.
Trump's rejection of baseball's Cuba agreement isn't going to do anything but make defecting more dangerous for Cuban ballplayers and their families. It's just promoting human trafficking and boosting crime rings so Marco Rubio can look tough. https://t.co/ER3EaTyhyJ

— Travis Waldron (@Travis_Waldron) April 8, 2019
Among the dozens of Cuban ballplayers who have defected to attempt to play baseball in the majors, Cincinnati Reds outfielder Yasiel Puig's story is considered to be the most emblematic of the problems of the current system. Puig was smuggled into the United States by black-market traffickers, who expected a lucrative payout in exchange for transporting him from Cuba to America through Mexico.
The termination of this deal comes less than a week after the Cuban Baseball Federation released the names of 34 perspective players that MLB teams could sign during the upcoming international free agency period.
Lauren Chiangpradit is a junior sports journalism major at Arizona State University.