Business
Archive
ICYMI: Alleged Smollett attacker boxes to title, coach mantra nearly costs him job and don't pose with Drake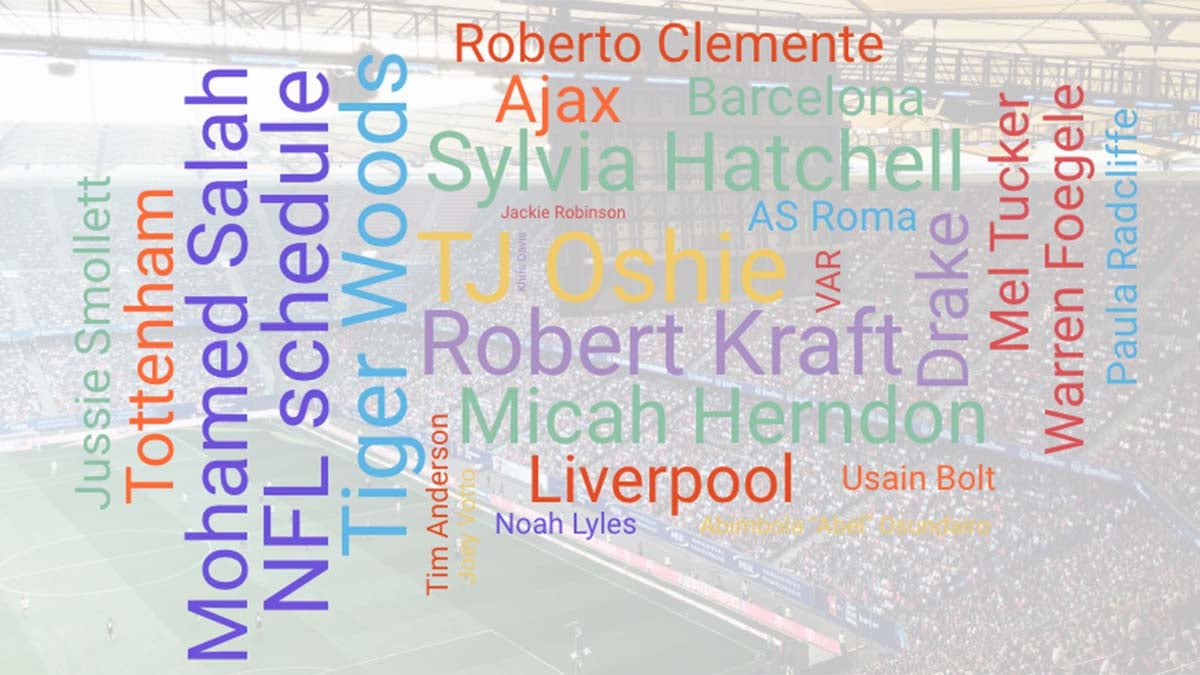 We all experience that feeling that the week can sometimes get away from you. News happens so quickly that it might feel like you don't have a chance to know what is going on in the world. Each week, GlobalSport Matters will compile some of the best of the other stories in the sporting news.  These stories will include new breakthroughs in sport science, information about changing technology and just good reads about the global sporting community. Have a story you'd like us to know about and share? Let us know.
Alleged Jussie Smollett attacker wins Golden Gloves tournament
One of the brothers connected to the alleged staged hate crime involving "Empire" actor Jussie Smollett won the city's preeminent amateur boxing tournament Friday night in the near western suburbs. Abimbola "Abel" Osundairo won by technical knockout in the first round in the annual Chicago Golden Gloves boxing competition held at Cicero Stadium.
New coach's mantra has Colorado regents voting against his hiring
Colorado's new football coach, Mel Tucker, who hails from the University of Georgia, said during his introductory press conference, "My dad always told me the name of the game is hit, hit, H-I-T. There is always a place on the field for someone who will hit." Georgia is known for a hard-nosed style that allows it to compete with physical SEC rivals like Auburn and Alabama. However, two regents on Colorado's board objected to those comments after two football players from the school committed suicide in recent years. They voted against hiring Tucker to a proposed five-year, $14.75 million contract.
Bad luck Drake: Roma bans players from taking photos with rapper
The rapper Drake has been known for his music, but also his curse on sports teams. The curse is that when he wears a certain team's apparel, they lose. It started as something people on social media pointed out, to actually something real. For instance, he wore a Toronto Maple Leafs jersey to Wednesday's playoff game against the Boston Bruins. The Boston Bruins won and tied to series up at 2. Italian soccer club, AS Roma tweeted out earlier this week that their players are banned from taking pictures with Drake.
Noah Lyles, 21-year-old runner, is predicted to attend the 2020 Tokyo Olympics and make a name for himself there. He is faster than Usain Bolt was at his same age in both the 100 and 200 meter race. He talked about breaking Bolt's record and being "bigger" than him.
No No. 21 for these baseball players
Many Latino baseball players refuse to wear No. 21. That is because it was once worn by the Puerto Rican player Roberto Clemente. This article walks you through the strong feelings players have towards not wearing his sacred number while still trying to stay connected to his legacy.
Yankees drop Kate Smith's version of "God Bless America" over racism claims
The New York Yankees announced the removal of Kate Smith's 1939 rendition of "God Bless America." After 18 years of playing the song, the Yankees have announced the removal of the song after becoming aware of a possible history of racism within other songs from Smith's career.
Compiled by the student journalists in the Sports Knowledge Lab at Arizona State University