Esports has been lurking in the shadows of the betting market but is set to emerge in the top tier of sports betting subjects in the near future.

According to research by njgames.org betting on esports is expected to more than double the amount wagered in 2016 and is on track to potentially surpass $13 billion by 2020 all the while taking in 77 percent of the total market in investments over the next few years.
New Jersey lifted its ban on electronic sports and competitive video games amidst community outcry driven by the growing, lucrative economy of esports. However, lifting the ban means no bets can be placed on any competition with competitors younger than 18 in compliance with amateurism rules.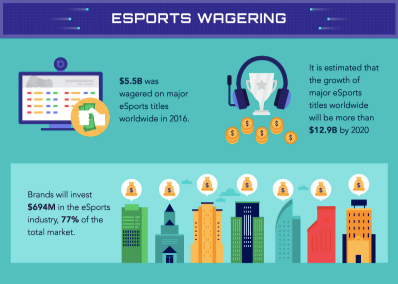 Esports is poised to provide a big chunk to the overall sports betting scene. By 2021, it is projected to surpass every professional sports league, except the NFL, in overall viewership.
Like betting with any sport, however, practices and people with the intent to defraud the game and betting system exist.
In 2018, esports matches were susceptible to match-fixing because of the relatively easy targets with low prize money. In 2019, Fortnite creators Epic Games is upping the ante and its security, already catching more than a thousand cheaters in the "Fortnite World Cup."
The event is awarding a total of $100 million in prize money over the course of the year with weekly tournaments designed to "to open the competitive playing field" that feature a variety of modes and formats.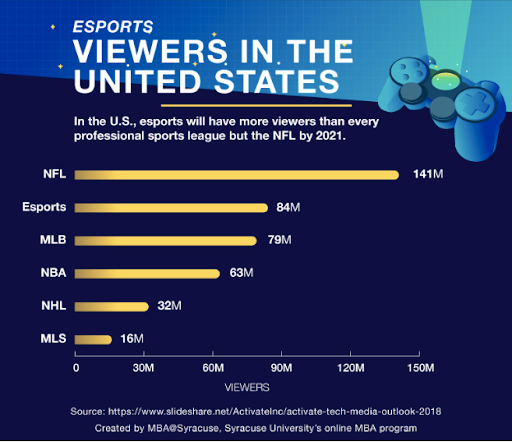 The goal is to make the award of $1 million in prize pool money more attainable to more gamers, with the finals tournament in New York having  $30 million in prize pool money to be divvied up among the top 100 solo players and top 50 duos teams with each player/team receiving at least $50,000.
With all of this money around esports, creating a higher standard to the integrity of esports and fair gameplay, from the NCAA to the professionals should be an agenda, although instances of throwing games or cheating won't be completely eliminated.
Despite the dangers of what could go wrong with sports betting on esports, the benefits and potential are what is bringing it celebrity attention.
Players' Lounge is one of those potential boomers in the gaming world. It is a platform on which a gamer can play their favorite video games against others for prizes. It is available to anyone who plays on an Xbox One, Ps4, or PC.
The players freedom to place wagers on their gaming abilities over several games from Fortnite to Madden NFL 19 creates opportunity for those who aren't quite pros to still make money.
For those who aren't quite in-tune with their gaming side betting on the ones who are exists.
Among a group of investors in Players' Lounge was the rapper Drake, who is pairing with some of Silicon Valley's top media and technology heavyweights, Marissa Meyer and Strauss Zelnick, to invest upward of $3 million into the lounge. The lounge has existed since 2014 and serves as host to around 350 million people, over the age of 18, generating millions a month between these players.
Drake is no stranger to the power and potential of esports. He teamed with Fortnite streamer Ninja, Pittsburgh Steelers wide receiver JuJu Smith-Schuster and rapper Travis Scott to single-handedly break Twitches streaming records. Perhaps Drake's "curse" can't crash esports.
We're building something big. https://t.co/iMTTdDvfP0

— Austin | Players' Lounge (@wooldynasty) March 28, 2019
Trej Bell is a junior sports journalism major at Arizona State University