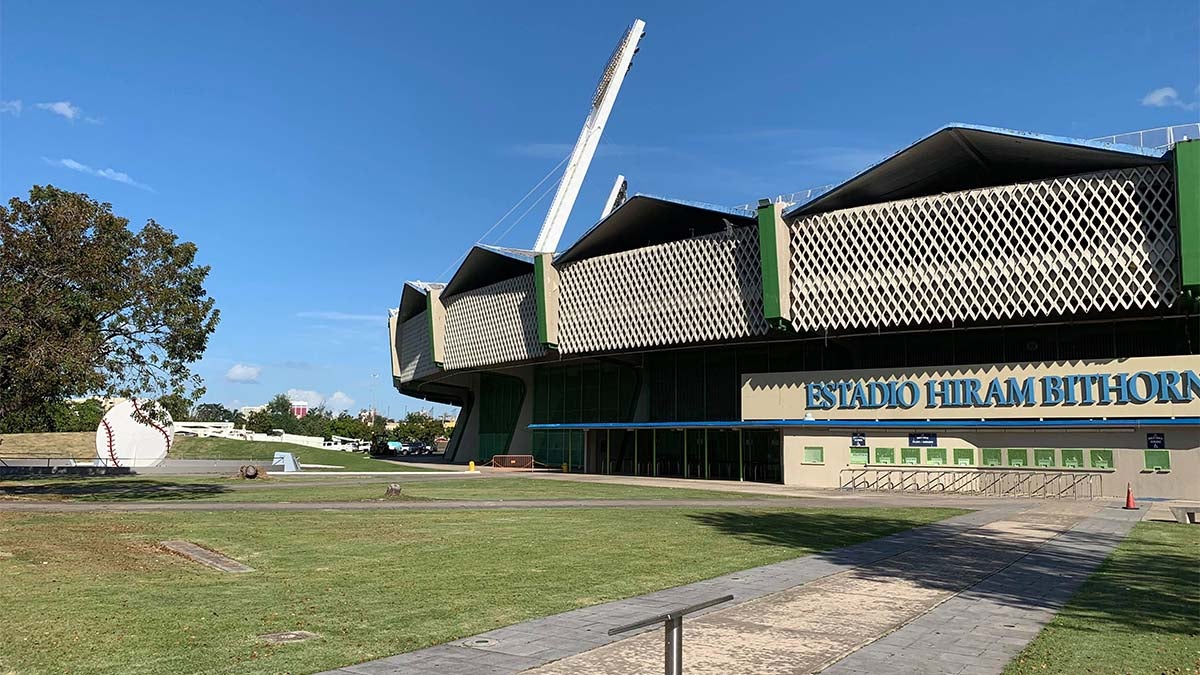 In 2017, Hurricane Maria roared across Puerto Rico with winds exceeding 175 miles per hour, leaving the island in a state of desolation.

Hurricane Maria was ranked as the second deadliest hurricane in U.S. history with reports of 2,975 deaths according to CBS News. The destruction created an estimated $139 billion repair bill, according to island officials in August 2018.
Although most of the power and electricity is back, not everyone has it.
Puerto Rico Gov. Ricardo Rosselló promised, "2019 will be the year in which we build a new Puerto Rico." In his end-of-the-year statement in December 2018, Rosselló said "we find ourselves in a frank recovery process in order to rebuild our island in a way that's well planned, that maximizes its potential."
In challenging times like these, countries and cities often turn to sports for an outlet of hope and happiness.
Many Puerto Rican Major League Baseball players still have family on the island, and they helped in the recovery by donating and supplying essentials to live.
Boston Red Sox manager Alex Cora is Puerto Rican, and he felt the need to give back to his birthplace. Before the 2018-2019 season, he along with Red Sox president and CEO Sam Kennedy, as well as players Chris Sale, Rick Porcello and Christian Vazquez delivered supplies and a $200,000 check to Cora's birth town of Caguas, Puerto Rico.
Puerto Rico has been a hotbed for baseball talent in the majors. Javier Báez, the Molina brothers (Bengie, Jose  and Yadier), Francisco Lindor and Jorge Posada are among those who call Puerto Rico home. Many players, coaches and MLB franchises donated to Puerto Rico for disaster relief.
Murray Cook, MLB field and stadium consultant, visited the island in December 2017, just months after the natural disaster.
"In coming from the airport to the ballpark, you saw a lot of debris all around," Cook said. "Hotels hadn't re-opened. Only some of the streetlights were working. They were still in full recovery then."
Cook went to one of the stadiums on the island and saw, "The batting tunnels were totally demolished. The lighting system was shredded," he says. "Basically all 500 (light) fixtures were broken. Some were laying in the field, some dangling from the poles. Pieces of the video board were scattered around. Debris was all over the field. All of the ceiling tiles and air-conditioning venting in the press box had been blown out."
The help goes much further than just MLB ties. Many philanthropic groups, including the Red Cross and All Hands and Heart, helped raise money for hurricane relief.
Despite the help from so many different hands, work remains to be done in Puerto Rico.
If you or someone you know would like to donate toward Puerto Rico's hurricane relief, here is the link to do so.
Anthony De Bono is a junior sports journalism major at Arizona State University