Business
Archive
As gambling makes inroads across sport, preventing match fixing remains difficult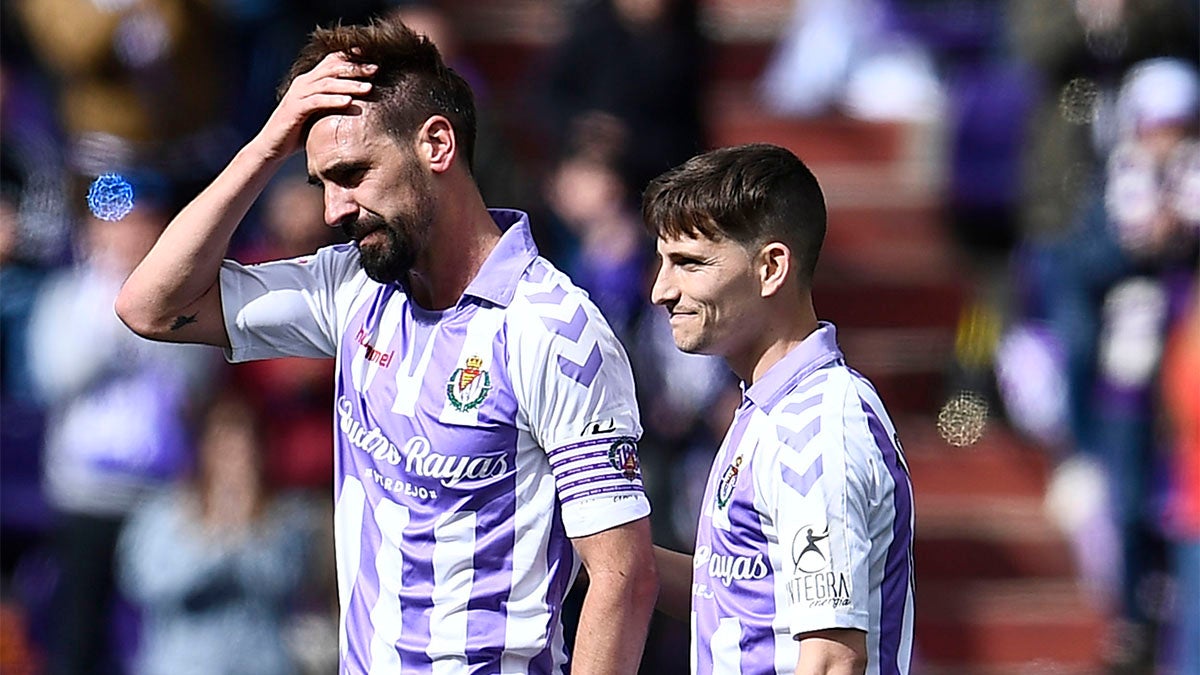 As the sports betting industry continues to expand outside its traditional stronghold of horse racing, sport governing bodies are facing a seemingly impossible task of keeping matches clean.

Among spectators, betting is widespread. Beating Betting found in the United Kingdom that 97.4% of horse racing fans gamble, as well as 86.4% of boxing fans, 81.1% for both tennis and golf and 76.8% of football fans. Alarmingly, 38.1% of all gamblers believe they are profitable.
Assuming only sports' spectators are gambling would be naive; match fixing among competitors, which is motivated by the watching audience's betting habits, is an age-old issue.
Match fixing is defined as influencing the course or result of a sports match or event for personal or financial gain. It is usually carried out in return for a share of illegal betting rings' profits, but it can be done to gain a future advantage: individuals or teams can play poorly to secure a better draft pick, place lower to face an easier opponent at a later stage or rig a handicap system.
While match fixing refers to the end result of a game or event, spot fixing involves small events that can be gambled on, such as a penalty kick or bowling delivery, which are usually harder to identify.
The most infamous match-fixing episode occurred a century ago: the Black Sox Scandal. Eight Chicago White Sox players acted to deliberately lose the 1919 World Series against the Cincinnati Reds (the Reds won 5-3 in an era when the series was best-of-nine), in return for bribes from a gambling syndicate led by Arnold Rothstein.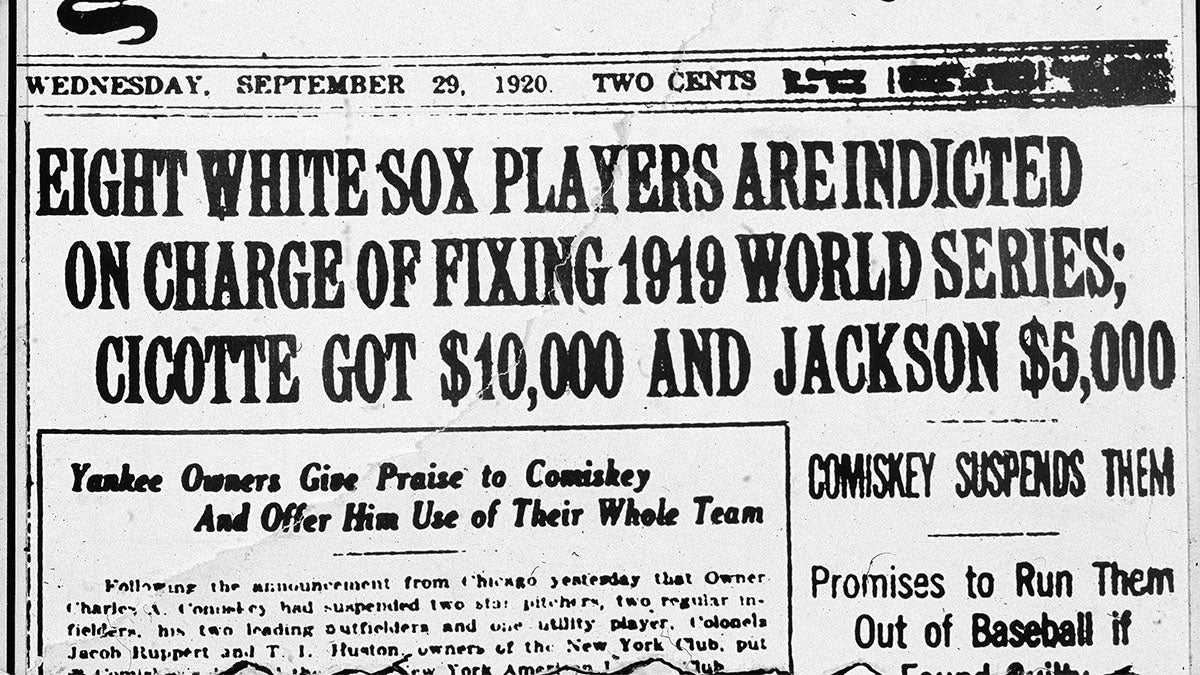 The Calciopoli scandal shook Italian football in 2006. Many clubs, including Juventus, were found guilty of paying to influence the selection of referees. In May 2019, Ukrainian tennis player Helen Ploskina was found guilty of match fixing and banned from the WTA Tour for life.
Officials at Sportradar, which monitors the integrity of sports events on behalf of governing bodies, believe 1% of all events and fixtures they record feature suspicious betting patterns.
Match fixing can be traced to the ancient Olympic Games, in which competitors, particularly in chariot racing, were known to accept bribes in return for performing badly.
Match officials have also been found guilty. Since 2004, football referees in Portugal, Germany, Brazil and the United States have been prosecuted for directly influencing the results of matches in return for bribes.
Money is the root cause for match fixing, though not the only one. Throwing matches for the sake of a better draft pick or easier opponent in the next phase of a competition can lead to a better chance of success in the future. And trophies are a prerequisite of money and power.
The drive to be successful and enjoy financial gain will never go away. Stopping match fixing, then, for governing bodies in all sports is difficult.
The International Cricket Council introduced a monthlong amnesty for Sri Lankan cricketers in January of this year, in which they could report approaches by match fixers throughout their careers, under the promise that they would not be prosecuted for failing to come forward earlier.
The success of the effort has not yet been publicized, but it came less than a year after the RFU undertook its first prosecution for betting by a registered agent: Matthew Hart was found guilty of betting on matches his clients were involved in.
The general public is likely to turn on players and teams who lose amid scandals in which agents or match officials are found guilty of betting — legally or otherwise — which underscores the need for every professional stakeholder in sport to be banned from gambling.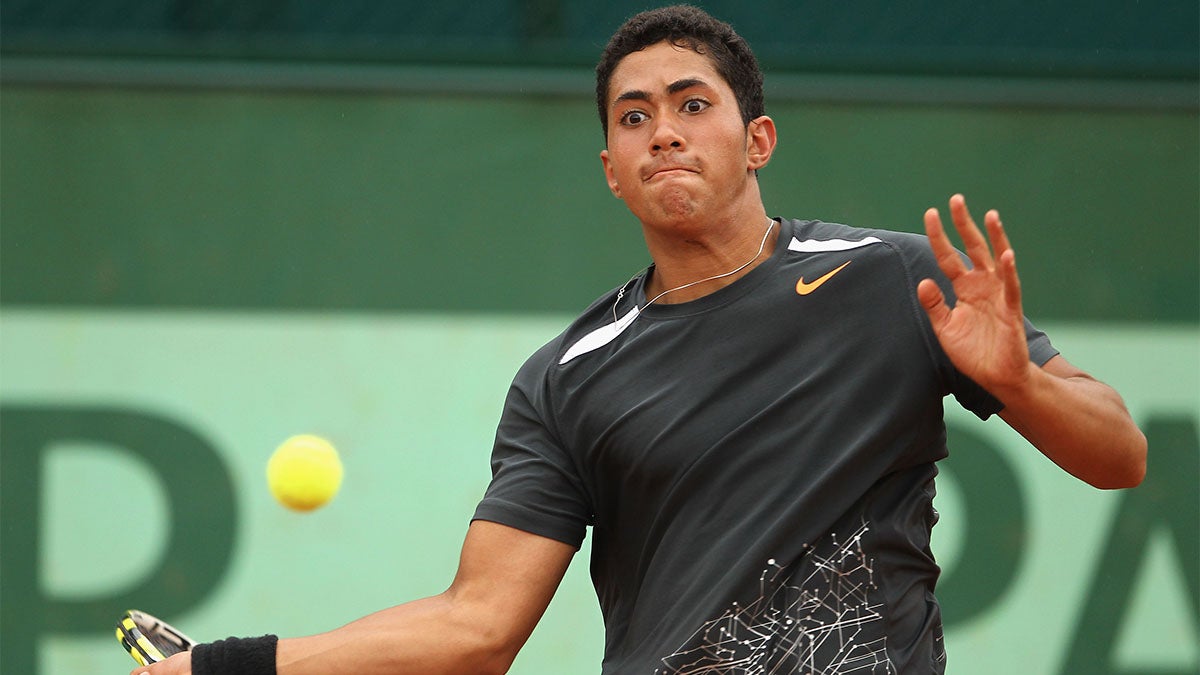 For example, tennis players are not prohibited from betting on matches they do not play in. The sport has a serious problem with match fixing; as an individual game, it is easy to influence the result, as underscored by Karim Hossam, who was found guilty of both match fixing and providing "inside information," and the Spanish police's uncovering of a match-fixing ring involving at least 30 players earlier this year.
Sportradar's monitoring of sports has, unquestionably, been of benefit, but its work makes the results of matches at the lowest levels of tennis easily accessible. Illegal bookmakers can easily provide odds based on Sportradar's independent statistics, and they have the names of professionals in competitions with infamously low prize pools to target.
Sportradar's work made it easy for umpires to profit, too. They are required to update their official tablets after every play, but some were employed to delay inputting their data for up to a minute, which allowed gamblers to place bets in in-play markets based on the tablets' data knowing what was to follow.
Tennis must follow baseball's lead. Pete Rose is the all-time hits, games played, at-bats and singles leader in Major League Baseball, but he was penalized with permanent ineligibility after being found guilty of betting on the sport. MLB does not allow its professional stakeholders to gamble; prohibiting one of its sport's luminaries from entering the Hall of Fame is drastic, and it remains a contentious issue, but his story remains a deterrent.
Gambling still needs addressing, though. It is still illegal in India, which led to the International Cricket Council recommending legalization with strict legislation to end the black market's development, but its advertising is loosely governed in the United Kingdom. Selected companies have been banned from advertising because of their campaigns by the Department for Culture, Media and Sport, but nine of the 20 Premier League clubs last season wore the branding of nine gambling companies as their main shirt sponsors.
While advertising legal gambling companies is not directly related to match or spot fixing, it contributes to the watching audience's betting habits. That leads to illegal betting rings seeing huge potential for profits, and they have found players willing to take part: Seven Real Valladolid players are accused of throwing their last match of the 2018-19 season, a 2-0 loss to Valencia, in May 2019.
Governing bodies say match and spot fixing are impossible to thwart. Though perhaps fighting a losing battle, organizations can increase the likelihood of success with joint efforts. MLB strictly prohibits its players from gambling, while many English football clubs are sponsored by betting companies and tennis' partnership with Sportradar is conducive to illegal betting rings.
A global, blanket approach for sports' societal welfare in the future is needed.
Ryan Plant is a freelance sports journalist from Lincolnshire, England. He is a recent football journalism graduate from the University of Derby. His portfolio can be found at wakelet.com/@ryanplant1998
Related Articles
Will sports gambling change the way we view sports?
Court's gambling ruling puts NCAA at crossroads of injury information, privacy acts 
Maintaining integrity of the games will be ongoing issue for NCAA with legalized sports betting
News flash: Improper payments to college athletes is #oldnews
Do gambling firms have a role in South African sport sponsorship?
Tags:
1919 World Series
,
Baseball Hall of Fame
,
beating betting
,
betting
,
Black Sox Scandal
,
boxing
,
Calciopoli scandal
,
Chicago White Sox
,
Cincinnati Reds
,
Department for Culture Media and Sport
,
gambling
,
golf
,
Helen Ploskina
,
horse racing
,
ICC
,
International Cricket Council
,
Italy
,
Juventus
,
Karim Hossam
,
Major League Baseball
,
match fixing
,
Matthew Hart
,
MLB
,
Olympic Games
,
Pete Rose
,
Premier League
,
Real Vallodolid
,
referees
,
Sportradar
,
Sri Lankan cricketers
,
tennis
,
United Kingdom
,
Valencia
,
WTA