Business
Love that retro look of your ballpark? Thank Janet Marie Smith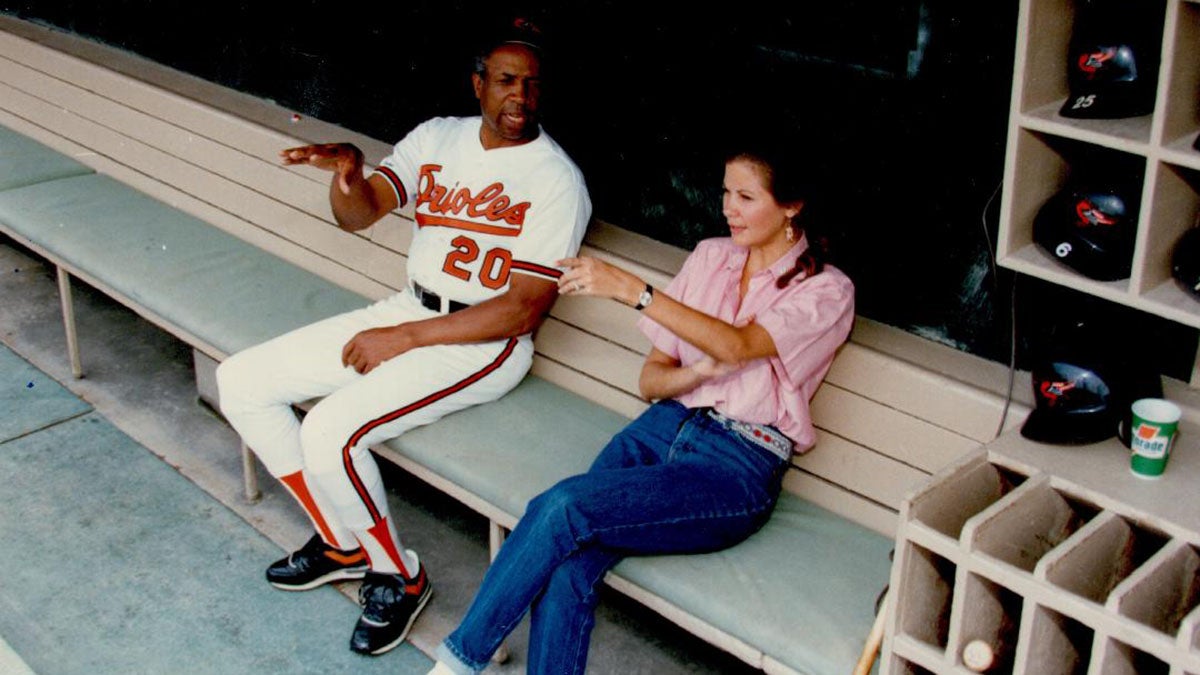 Since Dodger Stadium opened in Los Angeles in 1962, four years after the franchise's dramatic departure from Brooklyn, New York, 16 major league ballparks have been built and later demolished or shut down.

Of all the big league stadiums built in the space age '60s and in the era of the concrete donuts, Dodger Stadium has aged the most gracefully and remained relevant while many others have been deemed obsolete. Much of Dodger Stadium's lasting appeal is due to its scenic location, woven into the tapestry of its Chavez Ravine surroundings.
"Even though we're an urban ballpark and the neighborhoods around us have become really hot and energetic over the decades we've been there, its setting is still so picturesque and unique up on this mountaintop with Elysian Park and the San Gabriel Mountains to the north and the beautiful downtown skyline to the south," Dodgers' Senior Vice President of Planning and Development Janet Marie Smith said.
A renowned urban planner and ballpark design specialist, Smith was hired in 2012 to spearhead the large-scale improvements of Dodger Stadium, including a $100-million renovation project taking place this upcoming offseason.
All of the renovations are service oriented and designed to modernize the fan experience while maintaining and preserving Dodger Stadium's lasting charm and iconic atmosphere.
"I've always been an orchestra conductor. I don't play any instruments. I just conduct the orchestra," said Smith, who holds a bachelor's degree in architecture from Mississippi State University and a master's degree in urban planning from the City College of New York. "I always shudder when I read 'she was the designer of something.' I don't feel like I'm ever actually the designer because I always have someone else who produces things. I don't act as the architect. Often I put together a design team that I know will hear what I'm saying, but I don't actually draw those things. I guide it."
"I've always been an orchestra conductor. I don't play any instruments. I just conduct the orchestra." – Janet Marie Smith
Smith is a well-known hired-gun in the baseball business, and she was recently named one of the 30 Most Powerful Women in sports by Adweek.com.
Beginning her big league career in Baltimore, Maryland, in 1989, Smith is credited with helping craft a new era in ballpark design with her innovative work on Oriole Park at Camden Yards, incorporating historic, old-fashioned ballpark architecture with state-of-the-art modern conveniences.
"The primary way that Janet Marie Smith has influenced ballpark design is by demonstrating that ballparks can be simultaneously nostalgic and forward-looking," said baseball writer, historian and researcher Eric Enders, author of "Ballparks Then and Now."
He added, "Camden Yards is famous for its retro design, but it only kept the aspects of classic ballparks that were worth keeping. It wisely managed to eschew many of the not-so-great aspects of old ballparks, such as view-obstructing pillars. By taking only the best elements from classic stadiums, and combining those with modern building techniques and technology, Smith and the others behind Camden Yards effectively created a new genre of stadiums."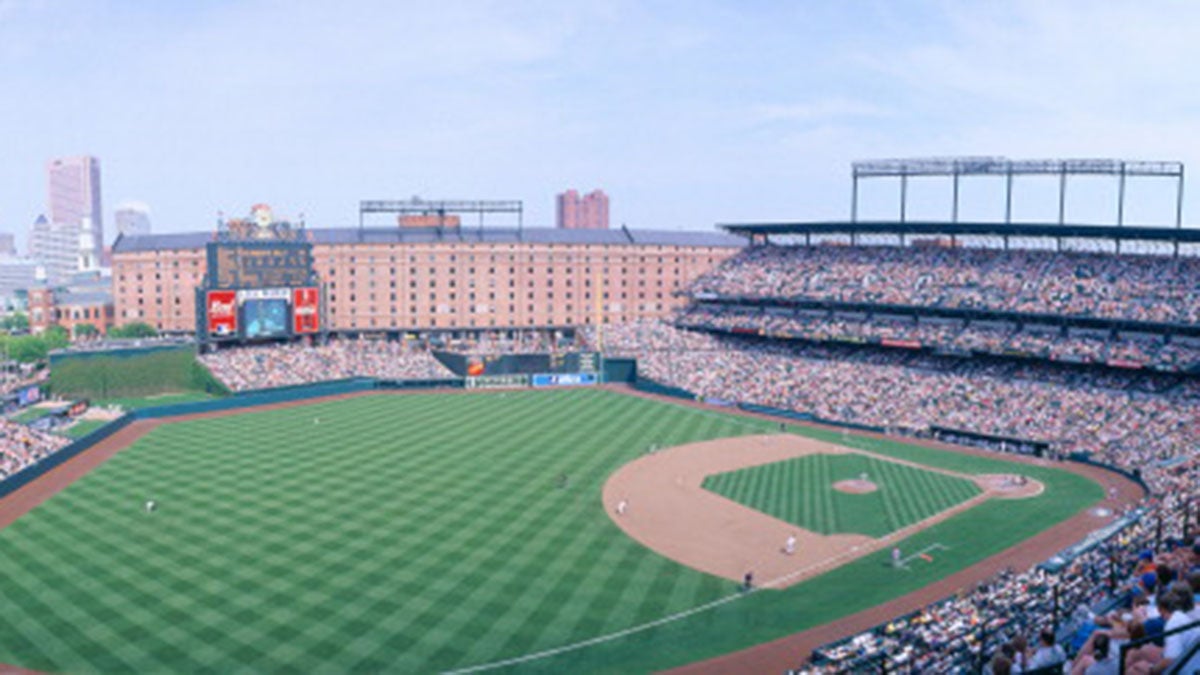 Just about every ballpark built since Oriole Park's opening in 1992 owes some debt of its design to that park, which also served as a launching pad for Smith's career.  She spent five years working for the Orioles from 1989-1994.
Smith parlayed her early success in Baltimore into a position as president of Turner Sports and Entertainment Development and vice president of planning and development for the Atlanta Braves from 1994-2000. During that stint, she assisted in the transformation of the 1996 Olympic Stadium into Turner Field, the Braves' ballpark from 1997 through 2016.
From Atlanta, Smith moved on to one of the most high-profile renovation projects in major league history, overseeing the preservation and expansion of Boston's fabled Fenway Park. She was once again hired by former Orioles President Larry Lucchino, who had become Red Sox President and CEO. Smith was tasked with saving and re-designing the oldest surviving ballpark in the major leagues.
"The two projects (Camden Yards and Fenway Park) were very different; one was public, one was private," Lucchino said. "One was a brand new process starting with a blank slate, one was a renovation designed to preserve and protect as much of Fenway as we could. In some ways it was the reverse of the Camden Yards project." 
Smith served as senior vice president of planning and development for the Boston Red Sox from 2002-2009.
"The primary way that Janet Marie Smith has influenced ballpark design is by demonstrating that ballparks can be simultaneously nostalgic and forward-looking." – Eric Enders, baseball writer, historian and researcher
"Fenway had been there for 90 years when I showed up, and one of the things that we did, aside from the millions we spent in renovations and additions, was to just give it a level of story-telling in the way we handled the retired numbers, the way we put the championship banners on the exterior of the building, the way the retired numbers went on Van Ness Street," Smith said.
Adding sections of premium-priced seats on top of Fenway's famous "Green Monster" left field wall was perhaps Smith's most high-profile renovation, adding something new to something old and accentuating the ballpark's most recognizable and iconic feature.
"Smith's work on renovating Fenway Park and Dodger Stadium followed this same theme, preserving the best aspects of those classic ballparks while also turning them into thoroughly modern facilities," Enders said.
"The fact that both renovations were spectacularly successful has had a huge impact on the game," he added. "For one thing, it means a new generation of millions of fans will get to experience games at those two extraordinary ballparks. More broadly, the two renovations projects allowed Smith to demonstrate vividly that old ballparks need not be torn down and replaced. I think that, thanks to her influence, keeping and renovating a classic ballpark may become the preferred route for teams in the future." 

Her behind-the-scenes work has been largely responsible for what has been generally regarded as a renaissance in ballpark architecture and design.
"In the wake of the opening of Oriole Park at Camden Yards, there was such a rush to create that look," said Rob Neyer, a baseball author, analyst and commentator. "It's one thing to look at it from the outside and say 'let's do it.' But if you don't have the right creative people involved, you can't just do it. And she's worked her magic in other cities. Look at her work in Boston and Dodger Stadium, and they're about as different as two parks can be."
In what can be seen as the B.C. and A.D. of ballpark design, just about anything written on ballparks and ballpark construction in the last 20-30 years begins with a reference to Oriole Park at Camden Yards, with or without mentioning Smith by name.
"There is only one Janet Marie Smith," Neyer said. "She is a devotee of writer Jane Jacobs, who wrote about the life of a city and what it should be for its people. And that's a big part of what (Smith) does. In some places, they have tried to put these 'retro-style' ballparks in the suburbs, but if you don't do it in a city, it's not the same."
Coming on the heels of Oriole Park's rave reviews, the architectural firm HOK (now Populous) signed contracts for most of the new ballparks to follow. From Jacobs Field (now Progressive Field) in Cleveland in 1994 to SunTrust Park, the Braves' new home in Cobb County, Georgia in 2017, the firm has overseen the renovation or construction of parks across baseball. 
Smith's work had an influence on the design of each of these facilities.
Smith also worked in collaboration with Younts Design Inc., an architectural firm in Baltimore on five major league ballparks, two spring training facilities and the Dodger's training academy in the Dominican Republic. 
"The thing that makes her projects so successful and memorable is that she believes that these buildings have their own history and their own soul, that they need to be celebrated in their own way, separate from the teams that play there." – Ronnie Yount, founder Younts Design Inc.
"In my opinion, the thing that makes her projects so successful and memorable is that she believes that these buildings have their own history and their own soul, that they need to be celebrated in their own way, separate from the teams that play there," Ronnie Yount, the firm's founder said.  
"These buildings and these public spaces have a history, a life of their own. She truly knows the importance of finding the soul in every project. To me, this is what makes all of her projects so special."  
"The overall fan experience at every ballpark since Camden Yards has been enhanced by her work," said baseball historian and researcher Jacob Pomrenke, director of editorial content for the Society of American Baseball Research (SABR).
Pomrenke cited Cincinnati's Great American Ballpark as an example of Smith's influence. 
"Look at the difference in Cincinnati, all those little touches like the homage to Crosley Field's 'Sun Deck' and the open view of the Ohio River and the walking bridge and Power Stacks in right-center field," Pomrenke said.
The greatest similarity between the two ballparks and a running theme in modern ballpark design during the post-Oriole Park at Camden Yards era is how elements of each city's backdrop and existing skyline are included in the ballparks' landscape and footprint. 
"The thing that jumps out at me is how 'cookie-cutter' the old Riverfront Park and all of the parks built in that era (the 1960s and 1970s) were, and even the newer ballparks that she had nothing to do with were touched by her design ideas. San Diego (Petco Park) is a direct reference to Camden Yards with the incorporation of its warehouse in left field," Pomrenke said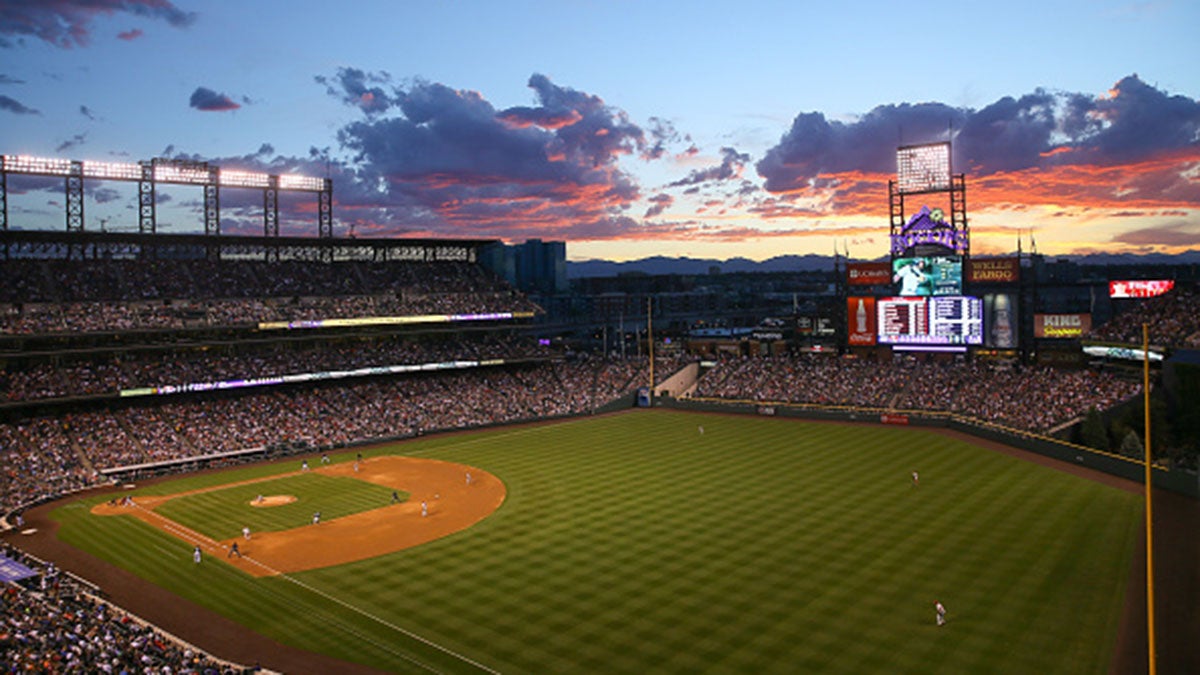 Another consistent theme across ballpark projects Smith has worked on is their contribution to urban revitalization, as most of the modern ballparks built since Camden Yards have represented a move back to the cities from the suburbs.
Jacobs Field in Cleveland, the first new major league ballpark built after Oriole Park at Camden Yards, opened in 1994 and was followed by Coors Field in Denver in 1995. Both ballparks borrowed heavily from Smith's old-fashioned ballpark with modern amenities style while blending in with their urban surroundings.
Smith's work is also recognized at the National Baseball Hall of Fame in its "Diamond Dreams" exhibit honoring the historic involvement of women in baseball. Under a 1997 photo of Smith looking over the plans to change Atlanta's Olympic Stadium into the Braves' Turner Field there is a caption reading:
"Janet Marie Smith's vision shaped the design of Baltimore's Camden Yards, the first of the "retro" ballparks. Employed later by Atlanta, Boston, and the Los Angeles Dodgers, Smith has continued to use ballpark architecture to create a personal link between fans and the game."
"I'll be so happy when that's no longer a thing," Smith said of being recognized or identified by her gender.
"I'm also often asked because I'm a woman, do I think I have a different viewpoint? I can't think of a thing I'm concerned with that men don't appreciate, too. Everything from clean restrooms to the way the warehouse and the area on Eutaw Street provide a social aspect to Camden Yards. I think men like that stuff, too."
While working on Oriole Park, Smith depended on advice and support from Roland Hemond, who was the team's general manager at the time, and Hall of Famer Frank Robinson.
"You look at it so differently than anyone who has ever picked up a ball or a bat," Smith said. "And to have someone like Frank Robinson embrace (Luchinno's) vision of this old-fashioned ballpark with modern amenities and be willing to speak publicly about it. Frank not only gave me great input, but he gave me great feedback and credibility. To hear Frank Robinson talk about that terrace at Crosley Field was way different than looking at a postcard or reading about it."
When Robinson died prior to the beginning of the 2019 baseball season, Smith was present for memorial tributes at both Dodger Stadium in Los Angeles and Oriole Park in Baltimore.
"She's an urban planner at heart, but she's become a ballpark designer over the years to coincide with that," Lucchino said.
Although she has been in her current position with the Dodgers for seven years, she is once again working with Lucchino on the $100-million Polar Park in Worcester, Massachusetts, for the Worcester WooSox, the Triple-A affiliate of the Red Sox that is moving from Pawtucket, Rhode Island.
Named for the Worcester based seltzer-water company, the new facility is scheduled to be ready for the 2021 season and will pay homage to both Red Sox historic Fenway Park about 40 miles away, and incorporate elements of Smith and Lucchino's work at Oriole Park.
"We had an idea for a baseball-only ballpark that was traditional and old-fashioned many years before Janet and I started to collaborate, and she was able to give it meaning and do so well we lit a fire," Lucchino said. "All we wanted to do was to build a little ballpark. We ended up building a design concept that in many ways radically transformed baseball."
Charlie Vascellaro is a frequent presenter and speaker on the academic baseball conference circuit. Author of a biography of Hall of Fame slugger Hank Aaron, Vascellaro's baseball and travel writing has also appeared in the Washington Post, Los Angeles Times, Chicago Tribune, Baltimore Sun, Arizona Republic. Vascellaro has written on social and cultural issues pertaining to baseball for the MLB.com, ESPN W, La Vida Baseball, Spitball magazine and the Smithsonian Institute's Museum of the Native American magazine. 
Correction: An earlier version of the video incorrectly identified the full title of Populous's previous name
Tags:
Atlanta Braves
,
Baltimore Orioles
,
Boston Red Sox
,
Camden Yards
,
Chavez Ravine
,
Cincinnati Reds
,
Cleveland Indians
,
Colorado Rockies
,
Cooperstown
,
Coors Field
,
Crosley Field
,
Diamond Dreams
,
Dodger Stadium
,
Elysian Park
,
Eric Enders
,
Fenway Park
,
Frank Robinson
,
Great American Ballpark
,
Green Monster
,
Jacob Pomrenke
,
Jacobs Field
,
Janet Marie Smith
,
Larry Lucchino
,
Los Angeles Dodgers
,
National Baseball Hall of Fame
,
Olympic Stadium
,
Oriole Park
,
Petco Park
,
Polar Park
,
Progressive Field
,
Riverfront Park
,
SABR
,
San Diego Padres
,
SunTrust Park
,
Turner Field
,
turner sports
,
Worcester WooSox
,
Younts Design