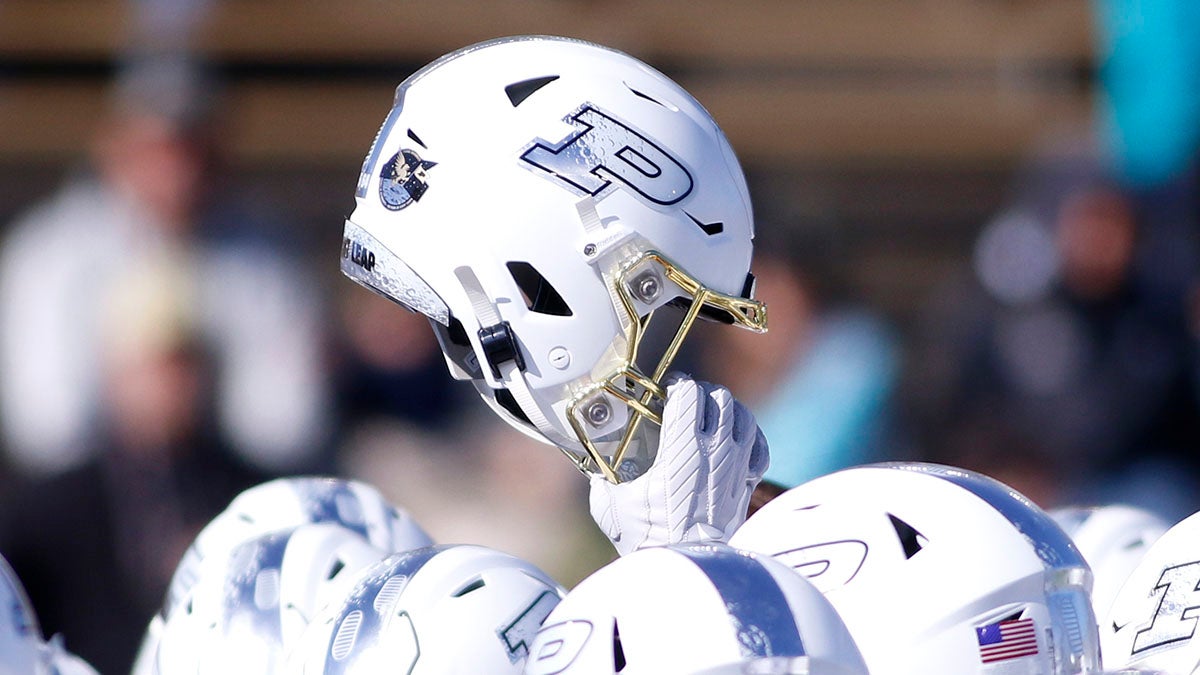 In October, Indiana became one of 13 states allowing legalized sports betting. However, gamblers won't be able to bet everywhere in the state. Purdue University employees and students are banned from wagering on the Boilermakers. 

On October 10, the university Board of Trustees adopted a policy that bans faculty, staff and students from gambling on anything that involves athletes, coaches and the school's teams. If faculty or staff are caught violating the rule, they can be terminated. Punishment for students hasn't been determined. 
This affects more than 80,000 combined students and faculty members at the university. The purpose of this decision was to protect the student-athletes. They want the athletes and coaches to avoid pressure from students, as well as faculty members on upcoming games, as well as protecting the integrity of the university. 
Mitch Daniels, the university president, said he thinks that other schools will soon begin to implement this rule. "I think it's inevitable that other places have to be in the asking-questions stage, at least starting to look at this," he told the Lafayette Journal & Courier. "There was a sense that we'd better move fast, this thing is on top of us. It's as much an expression of principle and general sense of values as it is expected to be some sort of hard and fast rule, where we're out to punish people. This just may be the first stab, as we learn more and see what happens." 
He also added that this step was necessary in order to protect their student-athletes as well. "We believe this is the right action to take to reduce the potential for any student-athlete to feel compromised, for any implication of profiteering or inside information, or other problems."
Purdue is actually the second school to make this a rule after the Supreme Court ruling allowed legalized sports betting nationwide. St. Joseph's University in Philadelphia, banned students from betting on their teams beginning in September. St. Joe's is a member of the Atlantic 10 Conference. 
In speaking with the Lafayette Journal & Courier, Alysa Rollock, Purdue's president for ethics and compliance, said "We're interested in fair play, integrity of competition, well-being of our student-athletes and coaches and others connected with the program. We believe that when we refrain, we reduce the potential of deceit and ill-gotten gain."
Jodi Balsam, an associate professor at Brooklyn Law School, said the NCAA should know that unpaid athletes are going to constantly be targeted with the hopes of providing a gambling edge for games. "This is a huge concern," she said. "Private entities need to be foot forward, sure. But these schools can't do it alone. It's great that Purdue and St. Joseph's want to protect their athletes, but they're going to need more help than that."
Students at Purdue are split on the decision. Brendon Gorham, a freshman in the College of Liberal Arts, spoke to The Exponent about the ruling. "I think you should be able to bet on whatever you want to bet on," he said. "I don't see any harm in doing it as long as it doesn't affect the players. Personally, I'm okay with betting on anything, as long as it's not affecting anyone except myself and the person I'm betting with."
He said that he recently got into sports gambling, but has yet to bet on a Purdue game. 
Gavin Carter, a sophomore in the college of aeronautics and astronautics, said he has never made a bet on sports. "College is different because college students aren't necessarily getting paid," he said. "We share a connection with out student athletes that probably isn't shared in a lot of professional sports. Some of us have classes with our student athletes. Of course you have a conflict of interest, but then you could actually bring it to that athlete's face.
"Ultimately you're not gonna be able to stop under-the-table betting just between friends, but I feel like if you cut down on organized betting, you can definitely greatly diminish that on campus," Carter said. "By getting rid of organized betting, it's definitely gonna have an effect, but I don't think it's gonna totally eliminate student betting."
Blake Harris is a senior sports journalism major at Arizona State University
Related Articles
Kenyan, Nigerian governments addressing rampant youth sports gambling
Will sports gambling change the way we view sports?
As gambling makes inroads across sport, preventing match fixing remains difficult
Super Bust: 1st Super Bowl with legalized gambling falls well short of projections
Expanded state gambling fuels Super Bowl betting growth
Supreme Court ruling opens door to widespread sports betting 
Legal sports betting projected to boost revenue for 4 U.S. major sports leagues
Will sports gambling change the way we view sports?
Court's gambling ruling puts NCAA at crossroads of injury information, privacy acts 
Maintaining integrity of the games will be ongoing issue for NCAA with legalized sports betting
News flash: Improper payments to college athletes is #oldnews
Do gambling firms have a role in South African sport sponsorship?