Business
Archive
Teams, leagues increasingly moving toward mobile ticketing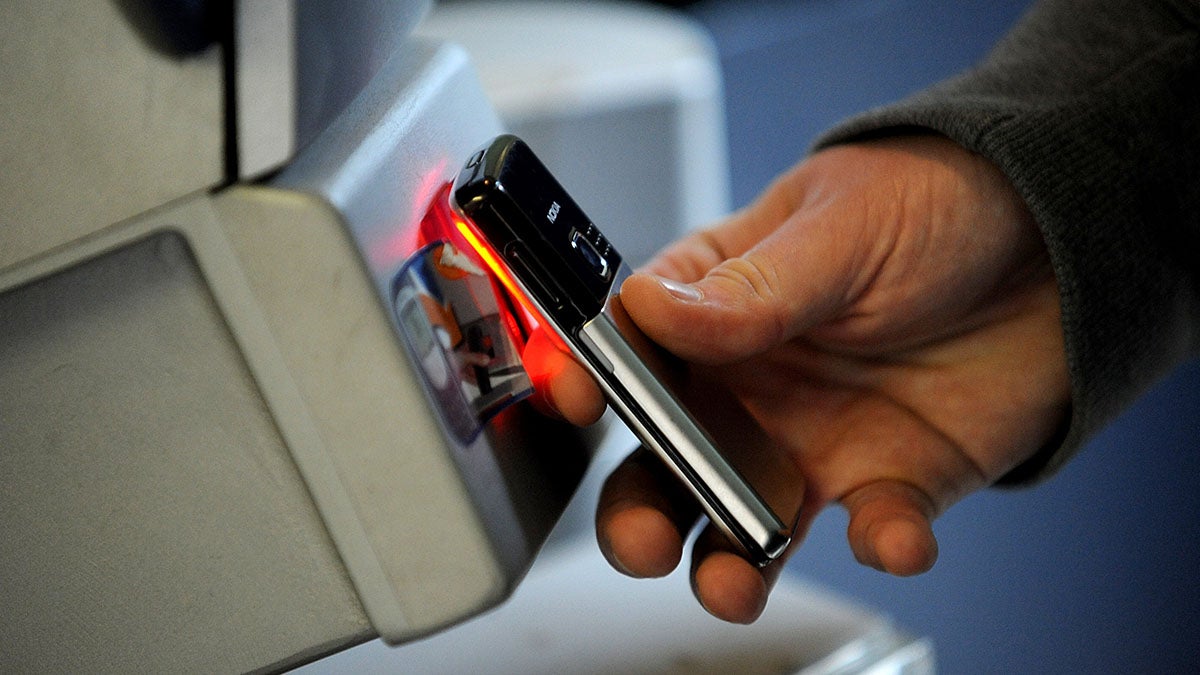 Across the sports industry, teams are moving away from old-fashioned paper tickets and toward mobile ticketing. The rise in mobile ticketing can be seen in sports like football, baseball, and basketball. Even concert venues are going the mobile route.

Justin Burleigh, chief product officer for North America at Ticketmaster, told CBS Local Sports that mobile ticketing solves two problems. 
"Our industry has fundamentally always been plagued by issues that are at the core of ticketing, which are anonymity and fraud," Burleigh said.
Teams also want to have more engagement with the fans, which paper tickets can't necessarily provide. It's not always the person who initially purchases the ticket who ends up going to the game. The anonymity of not knowing who is actually in the seats makes it difficult for fans and teams to connect.
MLB has recently partnered with Clear, a biometric identification system, to build a stronger connection. A quick swipe or tap of the finger will be all fans need to get into stadiums. Clear technology is already in use by the New York Yankees, Colorado Rockies, Seattle Mariners, New York Mets, Atlanta Braves, the Los Angeles Football Club, Oakland Athletics, San Jose Quakes and at events in New York's Madison Square Garden.
Biometric identification is another tool teams are using to show their commitment to better engagement with fans, and avoid the second issue in the two-part equation: fraud.
Sellers can make multiple copies of paper tickets and then sell them to multiple consumers. Mobile ticketing avoids this pitfall. 
A case study at Orlando City's soccer stadium showed how a move to mobile ticketing can prevent fraud. The stadium went from 120 cases of fraud one season to none over the entirety of the next season.
While mobile ticketing arguably benefits teams and consumers, not all fans are happy with the move. There are bugs to work out.
At a Carolina Panthers preseason game this year, fans experienced long lines, issues with the team's ticketing app and the frustration of not having a simple ticket to get into the game. Other critics have pointed out that some fans like to have the paper ticket as a momento from the experience. 
Panthers season ticket holder Ross Levin expressed his frustration with the new ticketing system to the Charlotte Observer.
"The days of us getting our paper tickets and enjoying that moment and opening them up and smelling them, those are over," he said.
The Panthers weren't the only team this season to have ticketing problems. Cleveland Browns fans experienced similar issues when their tickets wouldn't load before a preseason game against the Washington Football Team.
One Browns fan told Cleveland's ABC News 5 that she was so frustrated she broke into tears. 
According to Juniper Research, 1.9 billion fans are expected to use mobile ticketing by 2023, spending up to $23 billion. This year about 1.1 billion fans are expected to use mobile ticketing, spending about $14 billion, Juniper reported. 
Chris Pappas, 75, told the Charlotte Observer mobile ticketing is an added burden to people like him, who might not be as technologically savvy., Pappas owned a flip phone but had to trade it for an iPhone so that he can use the technology to buy tickets to watch his team play.
The NFL made the switch to go fully digital at the start of the 2018-2019 season. Teams across sports are starting to do the same. About a third of NBA teams have made the switch. The change isn't taking place only in the U.S. Premiership Rugby tested mobile tickets for the Gallagher Premiership Rugby Final. 
Like Papas, some fans are not familiar with smartphones, but as the sports industry evolves, technology promises to play a larger role everyday.
Millard Thomas is a senior sports journalism student at Arizona State University
Related Articles
As science, technology gather more biometric data, who owns the information?
Getting a CLEAR picture of biometric data in sports business
Sports betting and biometrics will push the publicity rights envelope
Game-changing NFL ball tracking data will be shared league-wide
Root, root, root for the home team while they mine your data
Wearable technology moving from the track to the bedroom
Wearable technology now knows if you are a candidate for diabetes
Aussie anti-doping agency can now hack athletes' phones
U.S. States Enact BIPA: Legal Framework for Biometric Information Privacy
The Importance of Biometric Identification in Businesses