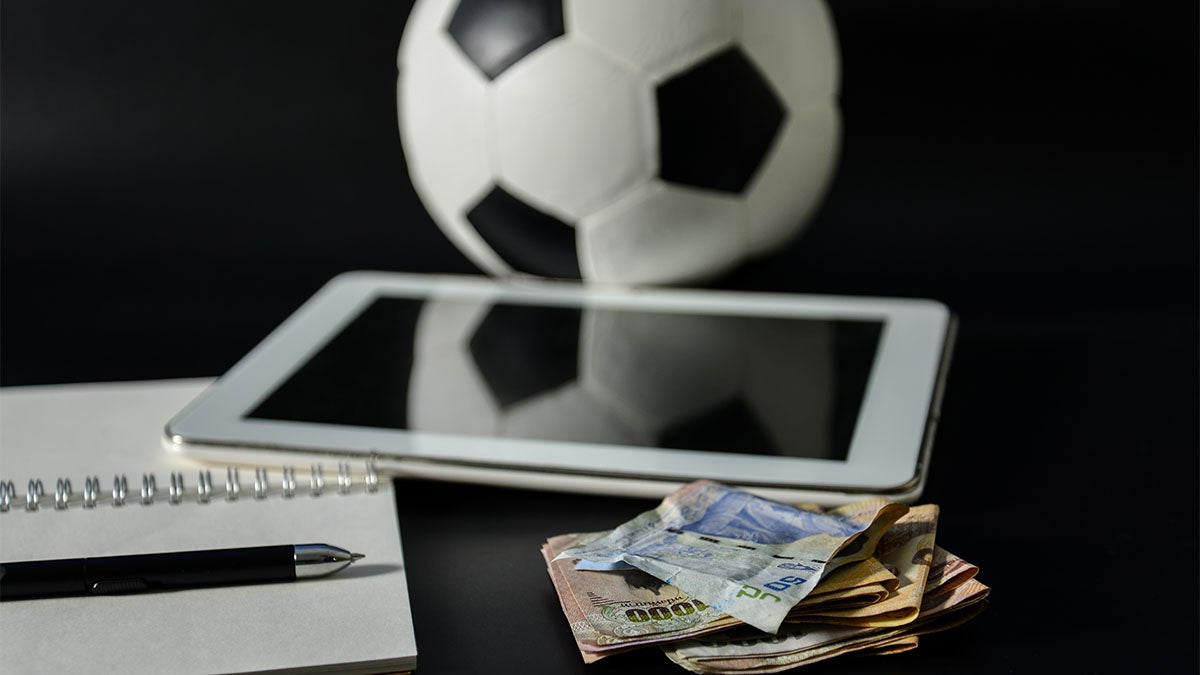 For sports fans, Yahoo Sports is one of the essential phone apps. Ranked the fifth most popular sports app in the United States by SimilarWeb, the app allows fans to check the latest scores, check fantasy team lineups, and participate in daily fantasy contests. Soon, fans will be able to use the app to place live bets and win money on a handful of sports. 

In October, Yahoo Sports announced a partnership with BetMGM. With this partnership, Yahoo Sports will become the official digital media sports partner of MGM Resorts. On Nov. 14, the integration launched in the official Yahoo Sports app. Bets that are made will take place on the BetMGM platform. 
Guru Gowrappan, CEO of Verizon Media, along with Jim Murren, chairman and CEO of MGM Resorts International, announced that Yahoo Sports and BetMGM have partnered to  "power sports betting for Yahoo Sports and create collaborative content experiences and live events." This integration will feature nearly every American sport, with the NBA, the NHL, baseball, football, college sports, soccer, tennis and golf included.
Gowrappan said in a news release that this partnership is "historic." 
"[It] will change the future of fandom, providing new ways for sports fans to go beyond engaging with content and interact through commerce," Gowrappan said. "At Verizon Media, we believe in building products that connect consumers to their passions and drive the deepest end-to-end value possible."
With this partnership, Yahoo Sports will host player events onMGM Resorts properties.
"This partnership marks an important moment for BetMGM in the growing U.S. sports betting sector," Murren said. "Integrating Yahoo's leading fantasy sports operations and content with BetMGM's world-class sports betting and interactive platform uniquely positions us to drive market share and large-scale adoption among sports fans."
This isn't the first notable partnership MGM Resorts has made. The company already has  deals with the NBA and NHL. The commissioners of both leagues, through statements provided to Yahoo, explained how this new deal will only benefit each respected league. 
"As sports betting continues to transform the industry, this partnership brings together the power of two trusted partners of the NBA," NBA Commissioner Adam Silver said. "By working together, MGM Resorts and Yahoo Sports will offer fans unprecedented ways to engage with our games."
NHL Commissioner Gary Bettman also expected fans to like the partnership offerings, saying, "The expanding sports betting landscape presents exciting opportunities to increase fan engagement and leverage emerging technologies. MGM Resorts, a valued partner of the NHL, along with Yahoo, a leading media brand, will connect fans to the action on the ice in new and innovative ways."
Jennifer Roberts, the associate director of the UNLV International Center for Gaming Regulation, said partnerships like this will soon be more common. 
"I think you're going to see a lot more collaboration and partnerships with media companies, sports betting companies, gambling companies, sports companies," Roberts said. "So it's an exciting time for business, and it's an exciting time for the sports betting industry." 
Blake Harris a senior sports journalism student at Arizona State University
Related Articles
Quiet please! Golf betting going mobile
Kenyan, Nigerian governments addressing rampant youth sports gambling
Will sports gambling change the way we view sports?
As gambling makes inroads across sport, preventing match fixing remains difficult
Super Bust: 1st Super Bowl with legalized gambling falls well short of projections
Expanded state gambling fuels Super Bowl betting growth
Supreme Court ruling opens door to widespread sports betting 
Legal sports betting projected to boost revenue for 4 U.S. major sports leagues
Will sports gambling change the way we view sports?
Court's gambling ruling puts NCAA at crossroads of injury information, privacy acts 
Maintaining integrity of the games will be ongoing issue for NCAA with legalized sports betting
Do gambling firms have a role in South African sport sponsorship?