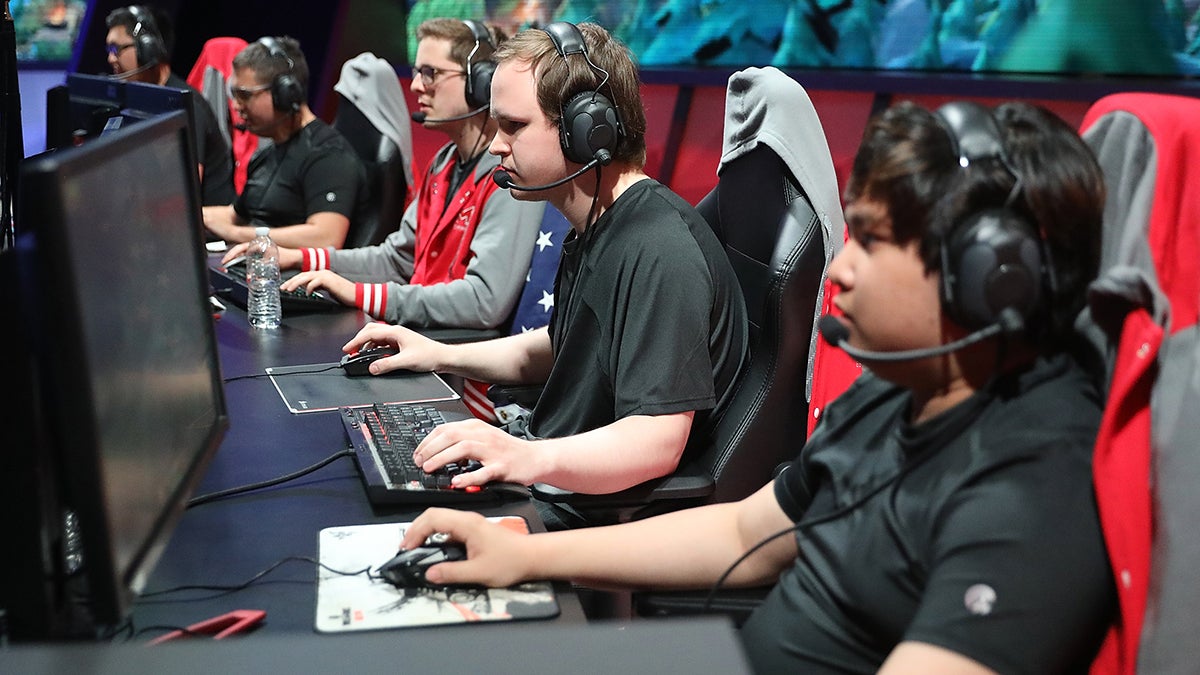 Don Marinelli's first experience attending an esports event came two years ago when he happened to score tickets to the League of Legends World Championship at Los Angeles' Staples Center.
The final event of the tournament was the fastest sellout in Staples Center history. Nearly 20,000 screaming fans cheered on the game that would award $2.7 million in prize money to the winning team out of a total prize pool of $6.7 million.
Marinelli, a visiting professor in the Arts, Media and Engineering program at the Herberger School at Arizona State University, looked up at the massive Jumbotron hanging overhead, broadcasting the game that two teams on the far end of the arena were playing.
"And I swear, I'm watching the invasion of Normandy going on," Marinelli said. "Because there's explosions and there's armies moving and all this other stuff and I'm looking at it wondering if anybody's going to have an epileptic fit because there's so much going on."
Marinelli's friend, an esports veteran who was eager to show his buddy a good time at his first live event, leaned over and apologized for how boring the game was.
"I looked at him and I was like, 'Boring? What do you mean boring?'," Marinelli said.
Compared to many high-action games, this one had started slowly. Actions per minute, the measure used to calculate how active a game is, were on the low side at first.
But Marinelli was awed. He grew up watching baseball, a sport where he joked, "I'm happy if there's one action per minute."
A good esports game will have 400 actions per minute. A great game will have 600 actions per minute.
"It's the perfect thing for the attention-deficit disorder generation," Marinelli joked.
This high-action, immersive experience is what has drawn millions of players and fans to esports in recent years as popularity has exploded -- along with the marketability and development of esports into profitable leagues, conferences and grassroots feeder systems that include governing bodies for collegiate and high school esports.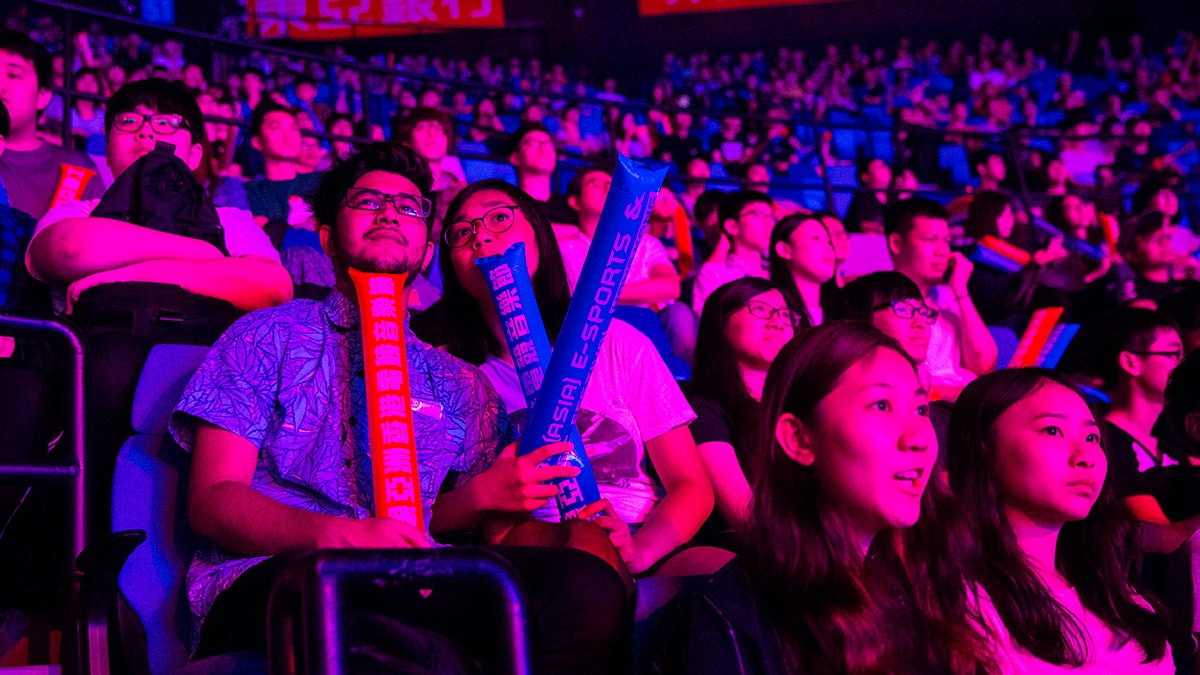 The explosive growth had been happening right under the noses of traditional sports fans. But that hidden fan base is now going mainstream.
The Overwatch League was launched this year, with teams based in 12 cities around the world. Franchise investments coming at the cost of $20 million are being paid by owners such as New England Patriots owner Robert Kraft. That league joins the League of Legends World Championship as a professional esports endeavor. It is based on the North American sports model of teams representing various cities.
Existing sports leagues like the NHL, NBA and NFL are dabbling with esports, creating leagues based on the games based on their live sports. Colleges and universities are seeing exponential growth in varsity programs and scholarships offered.
And the growth is not slowing down. The global audience is expected to be 380 million people in 2018, according to research by Newzoo. Advertisers love that it's a direct link to the coveted 18-35 age-range demographic. They have been flocking to support esports: Annual revenue is expected to reach nearly $1 billion this year, up almost 40 percent from one year ago.
How, exactly, did we get to a point where esports popularity has the potential to rival traditional sports?
HOW WE GOT HERE
Esports development has its roots in South Korea. As the digital age began and spread, Korean society was quick to embrace emerging technology and integrate it into everyday life. With omnipresent Wi-Fi, cyber cafes called PC bangs -- "bang" is the Korean word for "room" -- became the most popular places for young Koreans to hang out.
There, young kids and teens could escape for a few hours among friends, playing video games. Those games eventually morphed into team competitions. The competitions grew grander in scale and tournaments began to spring up, encouraging players to embrace gaming as a sport that required devoted practice. Prize money quickly became a lure for gamers to spend hours in front of a computer or console, learning all that they could about a game and perfecting their maneuvers.
In the United States, however, it wasn't until the accessibility of high-speed Internet in the past 10-15 years that esports began to catch on in earnest.
Scott Smith, an esports veteran who is known by the username "Sir Scoots," discovered a game called Counter-Strike in 1999.
"I'd been playing a lot of games, but this was the first game that I really started paying attention to in the sense of people playing each other in some sort of competitive format," Smith said. 'It sucked me in."

Courtesy Team VGJ
Those were pre-high-speed internet days. He began traveling to tournaments across the country to play the first-person shooter game with opponents in person, where everyone could hook up to LAN and have reliable Internet connections. As the technology improved and accessibility to the games became more ubiquitous, he saw esports transform from a hobby that only "geeks" and the computer savvy embraced to something that his own mom accepted.
"Farmville on Facebook is a video game, like it or not," Smith said. "Candy Crush? You're playing video games. Totally different demographic than esports, but it's still gaming."
What truly helped change the culture of esports, however, was the development and popularity of Twitch. The live-streaming video platform debuted in 2011 and began broadcasting not only esports competitions, but also interactive live-streams of average gamers playing. Viewers can log onto Twitch.tv at any time and see a wide variety of games being played and gamers playing them.
"Twitch was kind of the tipping point in the U.S.," Marinelli said.
In 2014, Amazon paid $970 million to acquire Twitch. By February 2018, Twitch had 15 million daily active users.
"That blew it up," Smith said. "We had no easy way to show the world (esports); you can only put so many people in a venue. But if a million people get tuned in at home -- boom. (It's) far more appealing to everyone involved -- sponsors, team owners, tournament organizers. Now you have a sport."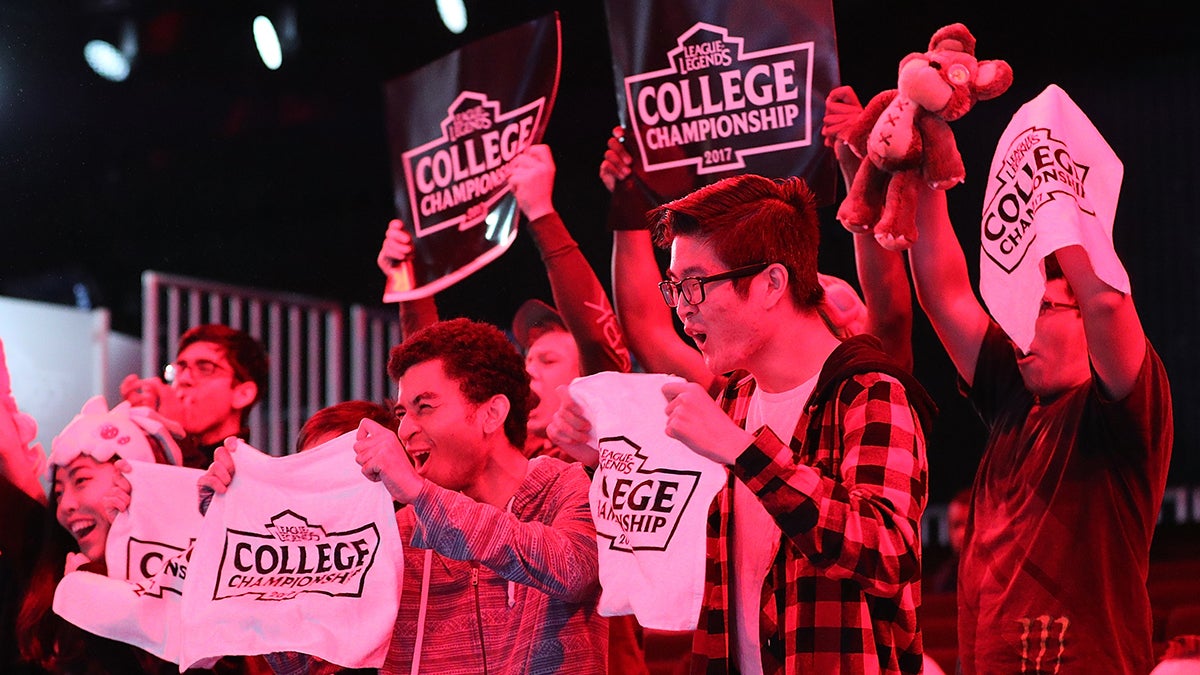 Within two years of Twitch being bought by Amazon, Michael Brooks was helping to establish the National Association for Collegiate esports (NACE). Brooks is the executive director of the organization that manages esports at the collegiate level. NACE started in July 2016 with seven member institutions.
Now? There are 71.
Brooks expects that number to grow to 120 by August 2018. Currently, member institutions offer $9 million in esports scholarships. Brooks also expects that figure to double by August.
In fall 2017, the High School esports League formed. The demographic of those who both play and watch is getting younger and younger.
"What's happening is the digital native generation, the ones who are really born from the late '90s through now, that are now really coming of maturity, they've grown up won these competitive games and they love watching them," Marinelli said.
WHERE DOES IT GO FROM HERE?
Now that esports have been firmly established as a popular and profitable endeavor, the question is how much potential for growth does it have? What issues might hold it back? Might it someday replace the NFL as must-watch weekly viewing?
"I think it'll be ubiquitous," Marinelli said. "In fact, I think it'll be more ubiquitous than high school athletics is currently."
At the collegiate level, where universities seemingly add varsity programs daily, growth is expected, but what form it takes is a bit more tricky.
"I expect every single college and university that has an athletics department will also have an esports department," said Brooks, the NACE executive director. "They'll have varsity programming, they'll have students recruited to come to that institutions to play. Ten years down the road, I don't know what games will be most popular, but they'll be playing against other schools. There'll be national championships across the board.
"The growth is there, the numbers are there -- and they're only growing exponentially."
But collegiate esports comes with unique challenges: How to navigate the issue of amateurism and how to integrate Title IX.
Generally, gamers enter esports competitions for prize money. How does that affect college students who want to earn scholarships? Do they have to forgo all prize money if they hope to one day earn scholarships toward paying for their education, as traditional sports athletes must do?
Additionally, although viewership of esports breaks down to 60 percent male, 40 percent female, the number of female players who compete on teams is much, much smaller. Brooks doesn't have data, yet, but he knows of only one all-female team among his 71 member institutions -- and that is from an all-women's college.
"We know there's an absolute ton of female gamers out there who game at a very high level, but there's a disconnect between them playing as a hobby, playing for fun, to wanting to put their name forward to be recruited to play on a competitive team."
Currently, NACE partners with two major collegiate sports governing bodies -- NAIA and NJCAA.
The one it doesn't? The NCAA.
"There's just so many conflicts between how esports is now and how traditional athletics is run, especially when you start looking at Title IX and amateurism rules that exist right now," Brooks said.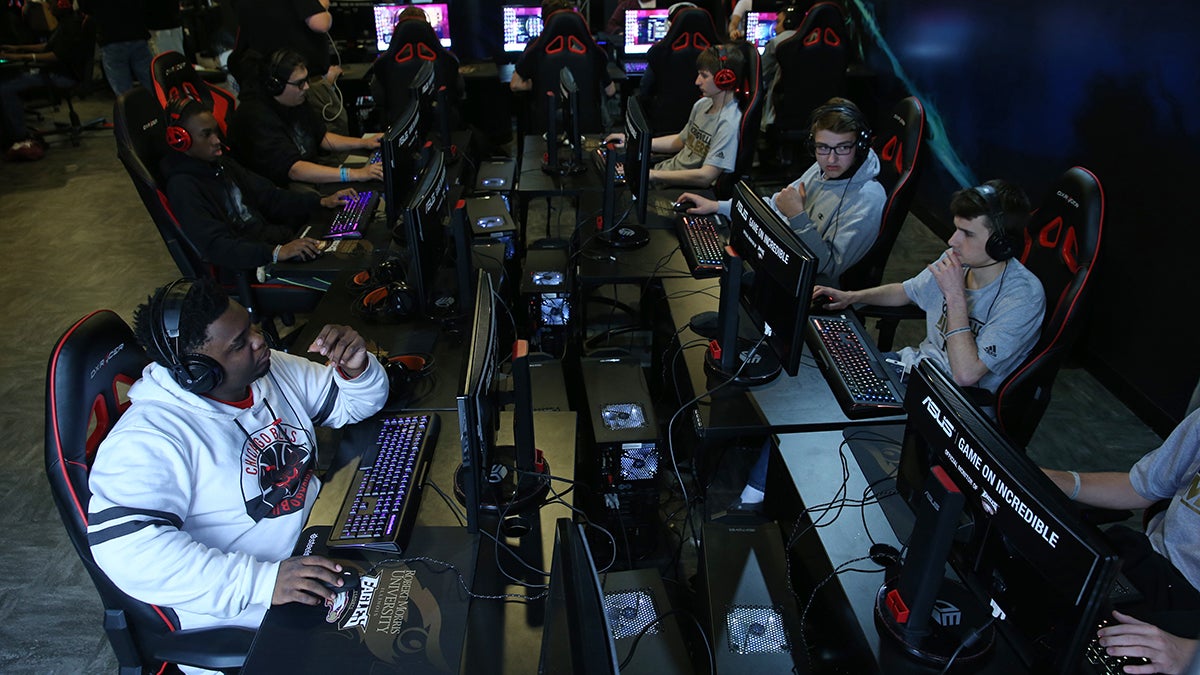 At the professional level, questions remain as to which league model will be most successful -- the city-based model employed by Overwatch League, or a more open model used by League of Legends where teams represent countries, or even more accessible tournaments such as those that host Counter-Strike: Global Offensive where teams can come from anywhere and tournaments can be hosted by anyone approved by the developer.
All of which is to say nothing of one rather unique factor in esports: The "ball" -- the instrument being used to play the game -- is owned by corporations that control the intellectual property of that game. That corporation, then, can decide when and where its game is allowed to be played. Or, in a worst-case scenario, it might simply discontinue the game.
"The NBA doesn't have to worry if their sport is going to die," Smith said. "(A game developer) could go, 'You know what? I'm not going to pay much attention to that game anymore. We're going to move over here.' And suddenly this game that you loved for 10-15 years doesn't get supported anymore."
It's possible, then, for a game such as Overwatch to fall out of favor in five years -- and the game and the league would suddenly disappear.
Conversely, a new game could suddenly become overwhelmingly popular and a new league with new teams might spring up overnight.
"Everyone is searching for the what's the new game that's going to generate income," Marinelli said.
Traditional sports backing leagues based on their games -- such as NBA2K and Madden NFL -- are a new variable that would seem to add more stability but are still unproven.
So, although questions remain about the form esports will take in the future, no one is questioning whether esports are here to stay.
"It will keep growing because I think gaming will keep growing," Smith said. "It is a very entertaining spectator sport to watch. The games will change a little bit over the years that people watch, but I absolutely think the idea of people being entertained by other people playing competitive video games will continue to thrive and prosper."
Jodie Valade is a freelance journalist based in Charlotte, N.C. Her work has appeared in the New York Times, USA Today and Charlotte magazine, among others. She is an alum of The (Cleveland) Plain Dealer, Dallas Morning News and Kansas City Star.
Related Articles
Not your father's injuries for esports gamers
Opinion: esports has a chance to make things right, but ignores women gamers
Who is watching, competing and building stadiums for esports?
Tags:
esports
,
gaming
,
high school leagues
,
League of Legends
,
NBA
,
NCAA
,
NFL
,
NHL
,
overwatch
,
pro sports
,
World of Warcraft