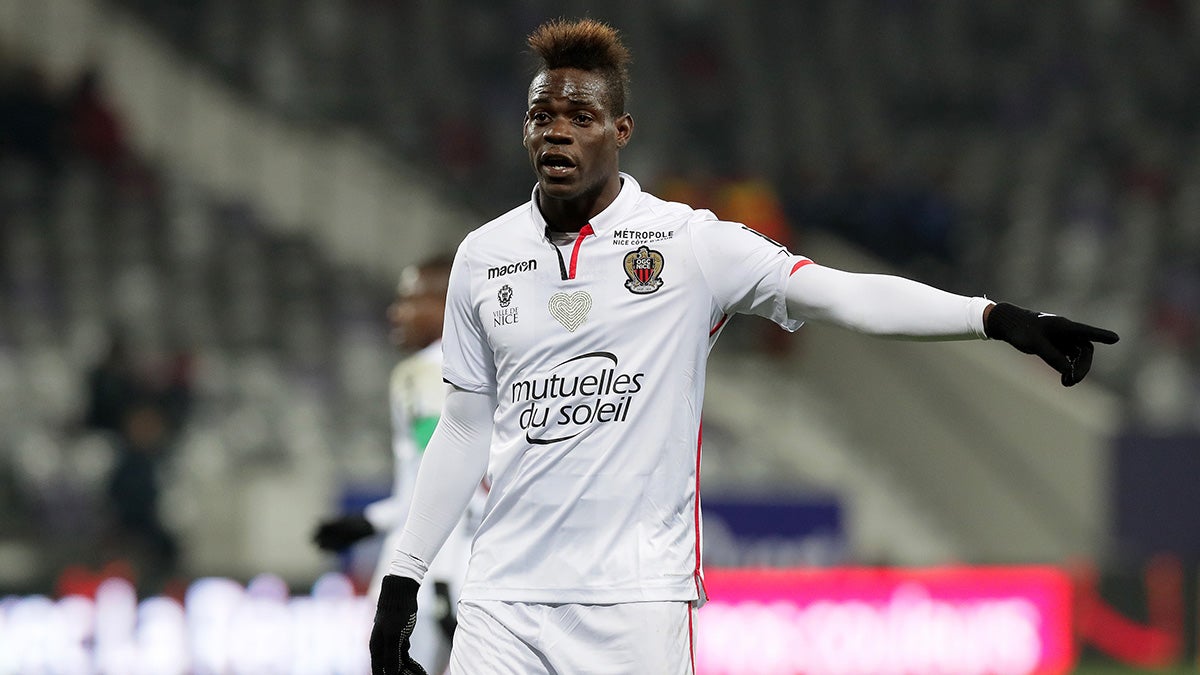 When Italian football player Mario Balotelli spoke out in an Instagram post against Toni Iwobi, the first black senator elected in Italy, for representing the Lega party, an anti-immigration party surrounded in racial controversy, Iwobi responded in a radio interview by telling Balotelli to "stick to his job."
This came less than a month after Fox News host Laura Ingraham made comments telling NBA star LeBron James to  "shut up and dribble." James responded to Ingraham in an Instagram photo with the words  "I am more than just an athlete," and captioned #wewillnotshutupanddribble.
The question of athletes' place in social activism and politics is not a new one. Before Balotelli and James there was Kareem Abdul-Jabbar, Muhammad Ali and Bill Russell, to name a few. Over the weekend, Amnesty International awarded former San Francisco 49ers quarterback Colin Kaepernick with it's top human rights award, the Ambassador of Conscience Award for his role bringing attention to police shootings and free speech.
In 1967, boxer Muhammad Ali's public refusal to be drafted into the U.S. army to serve in the Vietnam War sparked enormous controversy.
"Why should they ask me to put on a uniform and go 10,000 miles from home and drop bombs and bullets on brown people in Vietnam while so-called Negro people in Louisville are treated like dogs and denied simple human rights?" he said.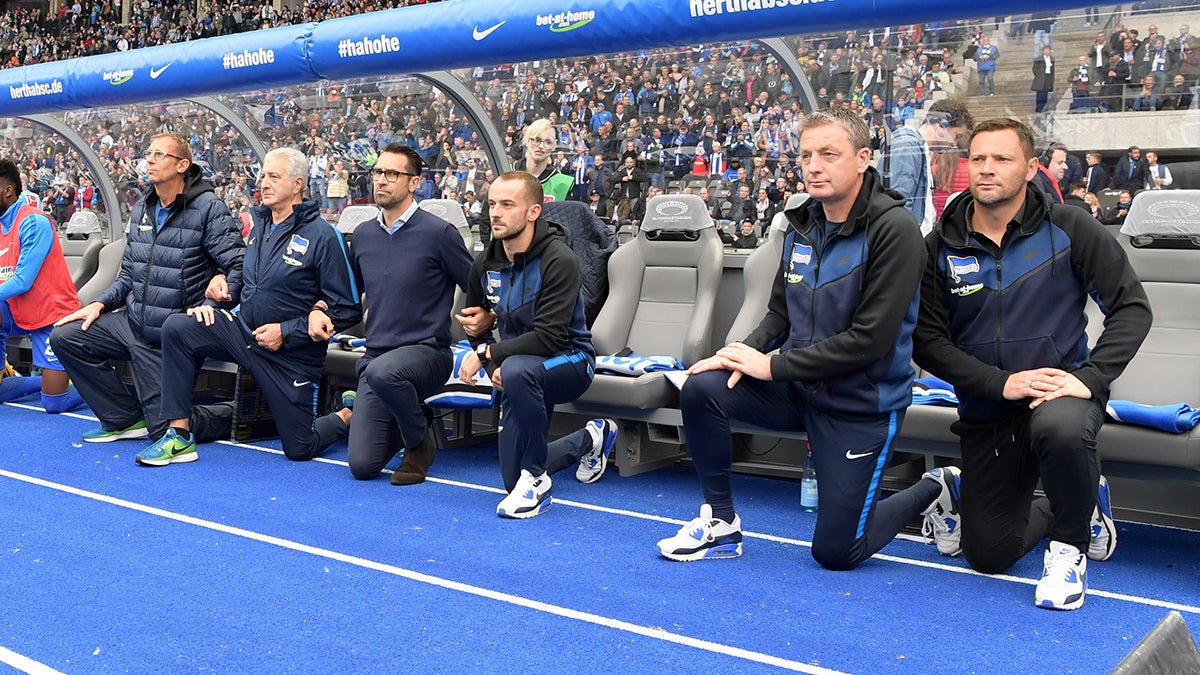 Ali faced considerably more severe consequences for his actions than most athlete-activists do today. He was stripped of his world heavyweight title and banned from boxing for four years.
Former NBA player Bill Russell spoke often about racial injustice during his career in the 1950s and '60s. He was criticized by many, and his home was broken into by vandals who smashed his trophies and defecated on his walls.
One of the most famous incidents of social activism by athletes occurred on the medal stand at the 1968 Mexico City Olympics, when American runners Tommie Smith and John Carlos bowed their heads and raised a single, black-gloved fist in protest of racial strife in the United States. Smith and Carlos were subsequently kicked off the Olympic Team, out of the Olympic Village and ordered to leave Mexico within 24 hours. They were banned from participating in future Olympics.
During the 1970s and '80s, there was a lull in athlete activism, but in recent years there has been a new wave of outspoken athletes.
San Francisco 49ers quarterback Colin Kaepernick took a knee during the national anthem during the 2016 NFL season in protest of police brutality against African-Americans. The Golden State Warriors declined a visit to the White House following their 2017 NBA championship, choosing to take a group of Washington D.C. students to the National Museum of African-American History and Culture instead.
Etan Thomas, a former NBA player, sparked controversy during his career for speaking out against the Iraq War and the federal government's response to Hurricane Katrina. In March, he released a new book, "We Matter: Athletes and Activism," in which he and other athletes, executives, media figures and others discuss the intersection of sport and politics. In the introduction to the book, Thomas talks about the "resurgence" of athlete-activist activity today.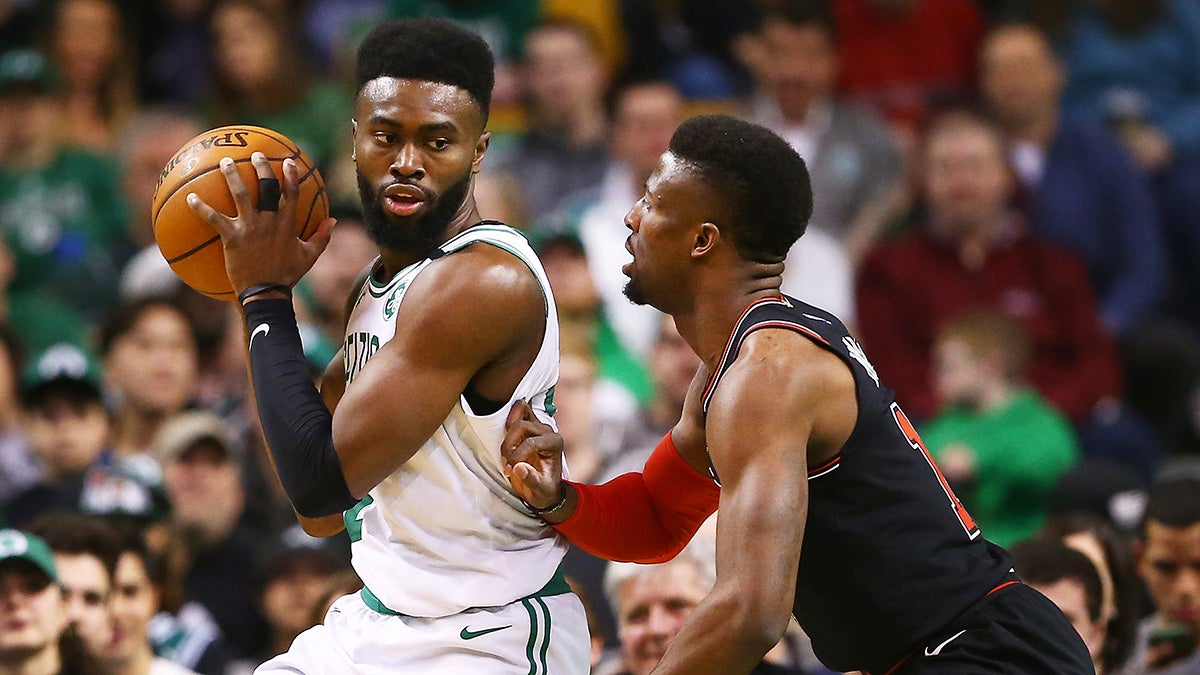 "[These athletes] are courageous, high profile, have access to millions with a push of a button thanks to social media," Thomas wrote, "and they are willing to risk fame, fortune, and endorsements, and endure criticism, to stand up for what they believe in."
Boston Celtics player Jaylen Brown is one of these athletes standing up for what he believes in. Brown, the No. 3 pick in the 2016 draft, has spoken out about topics ranging from Kaepernick's protest and his treatment thereafter to gun violence to systems of power and privilege, and believes it is his obligation to do so.
"Just because I'm the outlier in my neighborhood who managed to avoid the barriers set up to keep the privileged in privilege, and the poor still poor," Brown said in an interview with The Guardian, "why should I forget about the people who didn't have the same chance as me?"
Although today's athletes, in general, may face less criticism than those who came before, this is not to say that their actions do not carry a certain risk. Kaepernick has not played on a football team since the 2016 season, when he began his protests, and has sued the NFL, claiming Commissioner Roger Goodell and several team owners have colluded to keep him off an NFL roster.
In the NBA, which has historically had many more outspoken players than the NFL, players seem to be more protected. Coaches like Steve Kerr and Gregg Popovich have voiced their support for their players' rights to speak out and shared their own beliefs on social and political issues close to their hearts. NBA Commissioner Adam Silver and NBPA executive director Michele Roberts wrote a letter to NBA players voicing their support of the players' right to practice social activism.
"You are not only the world's greatest basketball players - you have real power to make a difference in the world," the letter read. "And we want you to know that the Players Association and the League are always available to help you figure out the most meaningful way to make a difference."
Related Articles
Colin Kaepernick: Ambassador of Conscience
Athlete activism is on the rise, but so is the backlash
Standing to kneel: Analyzing NFL players' freedom to protest during the playing of the U.S. national anthem
Tags:
Adam Sliver
,
Bill Russell
,
Boston Celtics
,
Colin Kaepernick
,
Donald Trump
,
Etan Thomas
,
Golden State Warriors.
,
Gregg Popovich
,
Hurricane Katrina
,
Jaylen Brown
,
John Carlos
,
Kareem Abdul-Jabbar
,
Laura Ingraham
,
Lebron James
,
Mario Balotelli
,
MBPA Michele Roberts
,
Mexico City Olympics
,
Muhammed Ali
,
National Museum of African-American History and Culture
,
NBA
,
NFL
,
Roger Goodell
,
San Francisco 49ers
,
Steve Kerr
,
Tommie Smith
,
Toni Iwobi
,
Vietnam War
,
We Matter: Athletes and Activism
,
White House