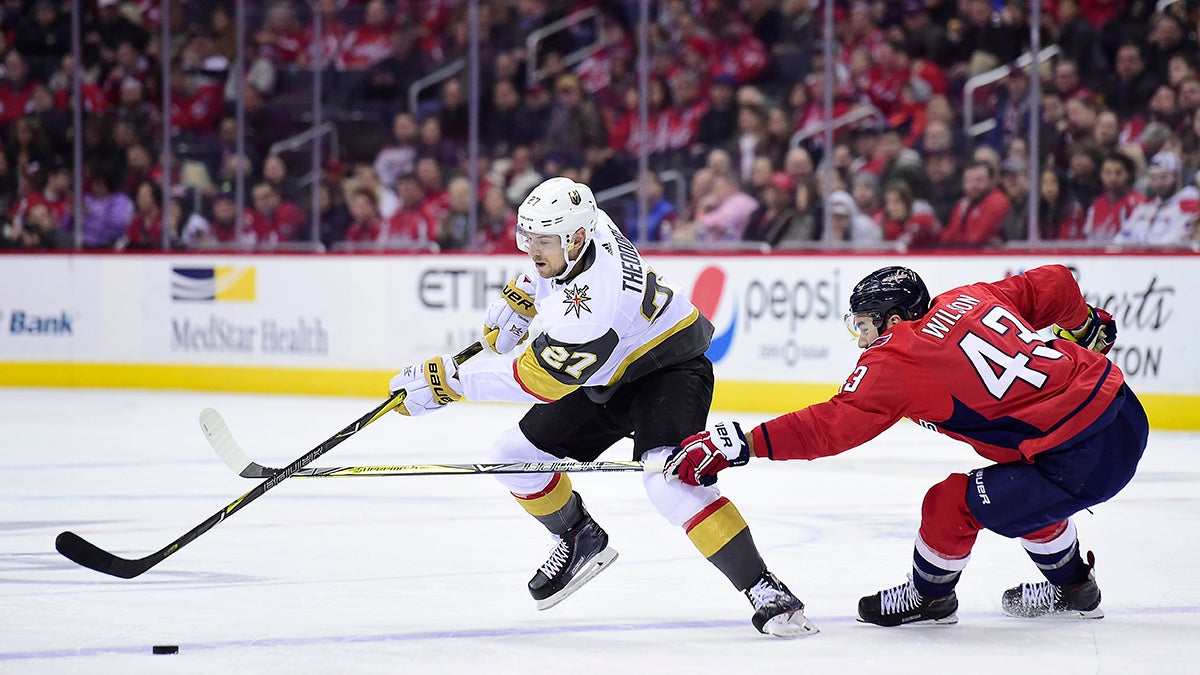 In sports, nothing is more beloved or revered than an underdog. But in sports, just like in most stories, the underdog isn't always victorious.
Expansion franchises can be viewed as the ultimate underdogs: no one knows who they are, nothing is expected of them, and generally, they don't have the immediate backing from the market they represent. It is easy to see why most teams are pitiful to start out, but gradually become more competitive over time. Through all the futility of being an expansion franchise, one is reaching new heights of success and is on the cusp of the unprecedented.
The Vegas Golden Knights are the first expansion franchise in NHL history to make it to the Stanley Cup Final. What makes their journey so unlikely is that the Golden Knights are composed of cast-offs and undesired players from the rest of the league. A brand new team in a city that has never had a professional sports team, the Golden Knights seemingly had no expectations for this season. Many experts pegged them to be one of the biggest underdogs in the history of sports. But why are teams considered underdogs? What makes their journey so improbable?
An underdog is viewed as a competitor thought to have little chance of winning a fight or contest. Commonly referred to as "dark horses" or "long shots," underdogs in sports are teams or individuals not expected to win. But why do we project theses teams as something lesser than their opponent. Here are some ways the odds can be stacked up against someone.
In sports, one potential indicator of a team's success are the odds that are set against or for them at the beginning of each season. Oddsmakers predetermine how each team will fare at the beginning of each season even before any team has started playing based on past play and other factors. In most instances, they are dead on. Favorites usually remain relevant throughout the course of the year, while "sleeper" teams overachieve what is expected from them. Last year's Super Bowl champion, the Philadelphia Eagles, entered the 2017 season at 60-1 odds to win the big game. In comparison, 13 teams who did not even make the playoffs entered the season with better odds. Winning a championship as a "middle of the road" team, while not impossible, surely is an uphill challenge to overcome.
Winning breeds champions. And champions are really hard to dethrone. A team that wins is a team that is desired; and everyone wants to come up on the winning end. Teams who have experienced success throughout their history have found it easier to maintain their good fortunes for extended periods of time. Take the New York Yankees. They are the winningest sports franchise in North America. The Yankees have continued success since their inception winning 27 World Series titles. Teams on the opposite end of that spectrum, expansion franchises, or franchises that are newly established, usually receive a rude welcoming into professional sports. Teams usually start up like the Tampa Bay Buccaneers, who opened their existence with a 26-game losing streak before coming up on the winning end at the close of their second season. But not all teams are as woeful as the Bucs; in fact, many find early success right out of the gate:
San Jose Sharks (NHL): Made playoffs in their third season and seven times in their first 11 years.

Carolina Panthers (NFL): Made playoffs in second season; Super Bowl XXXVIII in ninth season.

Arizona Diamondbacks (MLB): Made playoffs in three of their first five seasons; won World Series in fourth season.
While these starts are unprecedented, they pale in comparison to what the Vegas Golden Knights are on the cusp of accomplishing. The Golden Knights started this season at 500-1 odds to win the Stanley Cup, by far the worst in the NHL.
With a roster made up of former backups and cast-offs from the rest of the league, the Golden Knights were able to amass 51 wins, the most of any NHL team in their inaugural season. After batting their way through the playoffs, the Golden Knights are now in the Stanley Cup Final, facing the Washington Capitals.
Winning this series would match the 1997 Florida Marlins as the only teams to win their respective championship in their first postseason appearance. It would also be the first American sports franchise to win the title in their inaugural season since D.C. United of the MLS in 1996. 
Jalen Fong is a sports journalism student at Arizona State University.