Culture
New poll: Majority of Americans support athletes' right to take a knee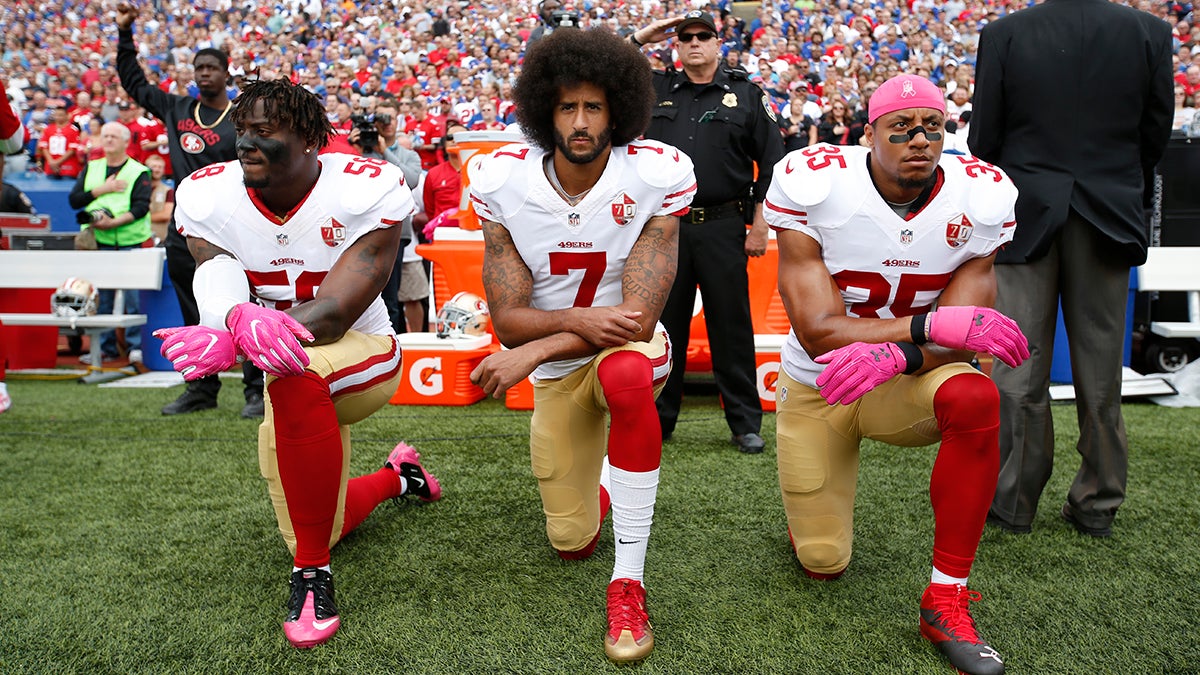 A new poll released on Thursday shows a majority of American voters do not find NFL players who take a knee unpatriotic.
According to Quinnipiac University's National Poll, American voters in a 58 percent to 35 percent margin said the protests were not unpatriotic. However, among Republican voters, the numbers were vastly different with 70 percent saying the players who took a knee during the anthem were unpatriotic.
White voters with no college degree were divided, 46 percent to 46 percent on the question. All other listed party, gender, education, age and racial groups said the move was not unpatriotic. Fifty-three percent of voters polled said that professional athletes have the right to protest on the field or court.
In a huge margin, 82 percent of Democrats said that players have the right to protest and independents agreed by a 54 percent margin as well. Republican voters overwhelmingly (81 percent)  said players did not have the right to protest.
By race, black voters (85 percent) and Hispanic voters (67 percent) said players have the right to take a knee. In a more close reaction, white voters were 53 percent against the right to protest.
But when it comes to requiring players on the field to stand for the anthem, a slim majority - 51 percent - support the NFL's new requirement. However, a slim majority also opposes fining NFL teams if players on the field don't stand for the anthem with more women (54 percent) opposing the ruling then men (47 percent).
"Voters are clearly torn on the national nnthem issue. They seem to be saying, 'You can still love your country and kneel during its Anthem,' but the NFL's new 'must stand' mandate is fine with them, too," said Tim Malloy, assistant director of the Quinnipiac University Poll. "As for teams that defy the new rule, Americans say, 'Don't throw a flag on them.'"
The Quinnipiac poll is an independent poll. From May 31 – June 5, Quinnipiac University surveyed 1,223 voters nationwide, with a margin of error of +/- 3.4 percentage points, including the design effect. Live interviewers call landlines and cell phones.
Related Articles
New book draws line from Paul Robeson to today's athlete protests
Athlete activism is on the rise, but so is the backlash
Athlete activism has global, historical aspects
Opinion: Activist Philadelphia Eagles are on the clock with invitation to White House
Standing to kneel: Analyzing NFL players' freedom to protest during the playing of the U.S. national anthem