Culture
Business
Astros speaking the language of victory: How Spanish unites them
Why this matters
It's not just enough for foreign-born players to learn English. Having the entire team speak the same language boosts the Astros.
The defending World Series champion Houston Astros are described as a team built on analytics.
However, there is another building block that defies analytics. It can't be analyzed or predicted by an algorithm. It possesses no measurable mathematical impact.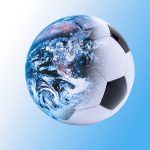 Yet, Astros players and coaches believe it is essential for their success — as a multinational team that reflects the changing face of and growth in Major League Baseball. They are trying to speak the same language.
"It's important for us to have something for everyone on our team," Astros manager A.J. Hinch said when Houston was at Angel Stadium of Anaheim recently to play a three-game series against their American League West rival Los Angeles Angels.
"If that's maybe to have a Spanish-speaking coach, a Spanish-speaking front office member who travels with the team or a general manager who speaks the language, that's great. We want to supply something for everyone here, so whenever everyone shows up to the ballpark we understand that we're all one and we're all trying to go after the same goal."
That goal is winning, which the Astros did last year, capturing the World Series title for the first time in the club's 55-year history. To do it, they beat the Los Angeles Dodgers in seven games, the last played in the hostile environment of Dodger Stadium.
Like the Astros, Major League Baseball as a whole is an international sport: 27 percent of the 877 players on the active 25-man rosters, disabled or restricted lists this past opening day were from countries outside the U.S. or its territories. There were 234 foreign-born players in big-league uniforms to begin this season — 186 from Latin American countries such as the Dominican Republic, Venezuela, Cuba and Mexico.
The Astros' infield alone is a mini United Nations representing three countries and one U.S. terrority.
First baseman Yuli Gurriel is from Santa Clara, Cuba. Second baseman Jose Altuve – the reigning National League MVP – grew up in Maracay, Venezuela. Shortstop Carlos Correa is from Ponce, Puerto Rico. First baseman Alex Bregman is from Albuquerque, New Mexico, with New York and Washington D.C., roots.
[beauty_quote quote='"Communication is probably the No. 1 key for today's manager. And to be able to speak in the native tongue of a player has to be a great advantage." - A.J. Hinch, Houston Astros manager']
The big-league team has an assimilation program and a class that helps Spanish-speaking players joining the organization learn English. But in Astroland, communication is a two-way street.
The general manager, Jeff Luhnow, speaks fluent Spanish. Hinch tries to speak a little Spanish with the team.
"Communication is probably the No. 1 key for today's manager," Hinch said. "And to be able to speak in the native tongue of a player has to be a great advantage."
Bregman has been a ringleader among the players who have learned Spanish to better build team togetherness.
"It's made us very close," Bregman said. "There really is no language barrier here because the guys on our team who are Spanish speakers have worked really hard to learn English. And guys who speak English in this clubhouse are trying to learn Spanish.
"Our clubhouse is different from a lot of clubhouses around the league. We're a lot closer, I believe. We're like family."
A new direction
By no means is this attempt at breaking down the language barrier limited to Houston. But each team takes its own approach
For example, St. Louis Cardinals manager Mike Matheny also speaks fluent Spanish. He is one of the rare baseball managers with a college degree. He earned a bachelor's from the University of Michigan in sports management and communications with a minor in Spanish.
Hinch is another. He has a degree in psychology from Stanford. Both played ball in college and were major league catchers.
Hinch has an extensive background in the game. After a seven-year major league career as a backup catcher with a .219 batting average, he joined the Arizona Diamondbacks as their director of minor league operations under general manager Josh Byrnes. Early during the 2009 season, Hinch was appointed manager of the big-league club in an unpopular move, replacing Melvin.
While creative and forward thinking, he was not, at age 34, ready. Neither the Diamondbacks players at the time nor the rest of baseball was ready to accept his approach, which has worked so well with the Astros.
Matheny was a starting catcher for 13 seasons for four major league clubs, including the Cardinals and San Francisco Giants. He literally left his head in San Francisco; his career ended there in 2006 when countless concussions took their toll, leaving him in a cloud for almost two years.
When he emerged from the darkness, the Cardinals named him manager in 2011, replacing Tony La Russa after the Hall of Famer stepped away following the Cardinals' defeating the Texas Rangers in a seven-game World Series.
Like Hinch with the Diamondbacks, Matheny had no experience managing at any level prior to being hired. Now, with his own language skills, Matheny is on the cusp of a baseball revolution.
"That's very interesting," Matheny said recently when told about Houston's multi-lingual approach. "We haven't encouraged English-speaking players necessarily to learn Spanish. I know it was very helpful to me. I'm glad that I was encouraged to do it more for my position than anything else. But, definitely, we're constantly working on language skills, particularly with the young Latin players."
Major League Baseball has made such efforts a top priority.
In 2016, the organization granted almost $2 million – $65,000 per club – to major league clubs for them to hire a Spanish- and English-speaking interpreter that would travel with each team. That funding, to a lesser extent, is still in place, an MLB spokesman said.
[beauty_quote quote='"We just try to make sure that everyone is coherent in baseball terms no matter what language he speaks." - Angels manager Mike Scioscia']
Before being hired, each franchise designated a future employee, who was also interviewed by officials from the commissioner's office and the MLB Players Association, before that person was given the job as interpreter.
Prior to that time, Latin players were left to their own devices. It wasn't uncommon for non-English speaking Latin players to have a bilingual player or coach interpret during media scrums.
In 2012, when Cuban Yoenis Cespedes signed with the Oakland, the A's designated coach Ariel Prieto to act as his interpreter. A year later, when Yasiel Puig joined the Dodgers from that same country, addressing the language issue was done on a piecemeal basis. He was never quite understood — to the detriment of the wild and seemingly unruly Puig.
In 2014, when Masahiro Tanaka signed a massive free-agent contract and arrived from Japan, the Yankees also had pitcher Hiroki Kuroda and outfielder Ichiro Suzuki in the clubhouse. All three had their own interpreters. Latin players didn't have one collectively.
That led to an incident early in the 2014 season when then Yankees right-hander Michael Pineda was ejected from a game at Boston's Fenway Park for having pine tar smeared on his neck. Pineda, from the Dominican Republic, could barely speak English and worked with some difficulty through postgame interviews in the tiny visiting team clubhouse at Fenway. Teammate Carlos Beltran, a veteran from Puerto Rico who speaks perfect English, watched in horror.
A few days later, Beltran began to spearhead the effort to bring Spanish-to-English speaking interpreters into each major league clubhouse.
"For the team, for the players — why not?" Beltran said back then. "It would simplify everything for everybody. Not only for players, not only for coaches. For (the media), you can go and get the answers that you want to have. It's important, man. I think it's important."
Beltran, who retired from the Astros after the 2017 World Series, earned his program. 
This season, the Angels have two-way Japanese star Shohei Ohtani (he is both a starting pitcher and designated hitter) on the roster along with their contingent of Latin players.
Ohtani has his own interpreter, Ippie Mizuhara. The Angels have another interpreter to work with the large group of traveling Japanese media – Grace McNamee – a Japanese-American whose interpreting career dates to the 1990s and the emergence of Hideo Nomo with the Dodgers.
While Dominican-born veteran Albert Pujols speaks eloquent English, other Latin players do not. Jose Mota, whose father, Manny, was a record-setting major leaguer, acts in part as a Latin interpreter for the Angels. He is part of the Angels' broadcast team, focusing primarily on its Spanish-language broadcasts.
Mike Scioscia, whose 19-year tenure with the Angels is the longest among active major league managers, said that in place of cohesive language-learning across the board, his club has a different plan.
"We just try to make sure that everyone is coherent in baseball terms no matter what language he speaks," Scioscia said.
Obviously, this is all evolving.
The right kid with the right stuff
Bregman, 24, was the perfect kid to embrace speaking Spanish and changing the culture of the Astros clubhouse.
He grew up in Albuquerque, N.M., learning Spanish in a multi-ethnic community that was the scene of the groundbreaking television series, "Breaking Bad." The son of attorneys – Sam and Jackie – Bregman had the ability to go to law school but not the desire. He said there was no pressure from his parents to follow in their footsteps.
"No, not at all, they wanted me to play baseball," said Bregman, who spent two years at the  University of Albuquerque, but didn't get his degree. "My mom wants me to (get the degree), but I don't want to. I want to do this for the rest of my life, something in the game. And when I'm done and I'm 45, or whatever it is, I want to flip balls and be a coach."
[beauty_quote quote='"...we should challenge ourselves to learn more Spanish as English-speaking people in baseball. As the sport grows internationally, the more common ground and more common communication we have, the better we'll be." - A.J. Hinch']
He has a baseball pedigree. His grandfather Stanley worked as an attorney for the expansion Washington Senators in the era when the team left the nation's capital and Ted Williams was manager.
That was 1971. There are pictures of his father sitting on the lap of Williams, who was the last player to hit .400 during a single season (.406 in 1941).
Bregman was bar mitzvahed, but quickly forgot the Hebrew he learned to get him there. That was not the case with Spanish.
"My mom always made it a point that I learned Spanish," he said. "I learned in school since I was 5 years old. I got a lot better at it when I started playing with guys who speak Spanish."
Bregman, the second overall pick by the Astros in the 2015 amateur draft, takes a lot of good-natured ribbing about his Spanish pronunciation, particularly from teammate George Springer. The center fielder grew up in New Britain, Ct., and has a mother from Puerto Rico. Springer claims to understand Spanish better and speak it a tad worse than Bregman.
But no matter. The point is there's a major attempt by players to speak it. The Latin members of the infield are already fluent in English.
"In the infield, it's been a remarkable bonding experience for all of us," Hinch said. "The Spanish-speaking kids deserve a lot of credit for learning to speak English. To watch Jose do interviews in English; Carlos is exceptional in both languages. It's exciting.
"On the flip side of it, we should challenge ourselves to learn more Spanish as English-speaking people in baseball. As the sport grows internationally, the more common ground and more common communication we have, the better we'll be."
Barry M. Bloom has been a baseball writer since 1976, and a National Baseball Hall of Fame voter since 1992. His sometimes award-winning national reports and columns appeared on MLB.com for the past 16 years, until recently. He's now a contributing columnist for Forbes.com. 
Tags:
Albert Pujols
,
Alex Bregman
,
Anaheim Angels
,
Astros
,
Carlos Beltran
,
Dominican Republlic
,
George Springer
,
Grace McNamee
,
Hideo Nomo
,
Hiroki Kuroda
,
Houston Astros
,
Ichiro Suzuki
,
Ippie Mazuhara
,
Jose Altuve
,
Jose Mota
,
language
,
Latin
,
Los Angeles Angels
,
Los Angeles Dodgers
,
Masahiro Tanaka
,
Mike Scioiscia
,
MLB
,
New York Yankees
,
Puerto Rico
,
Shohei Ohtani
,
Spanish
,
World Series
Related