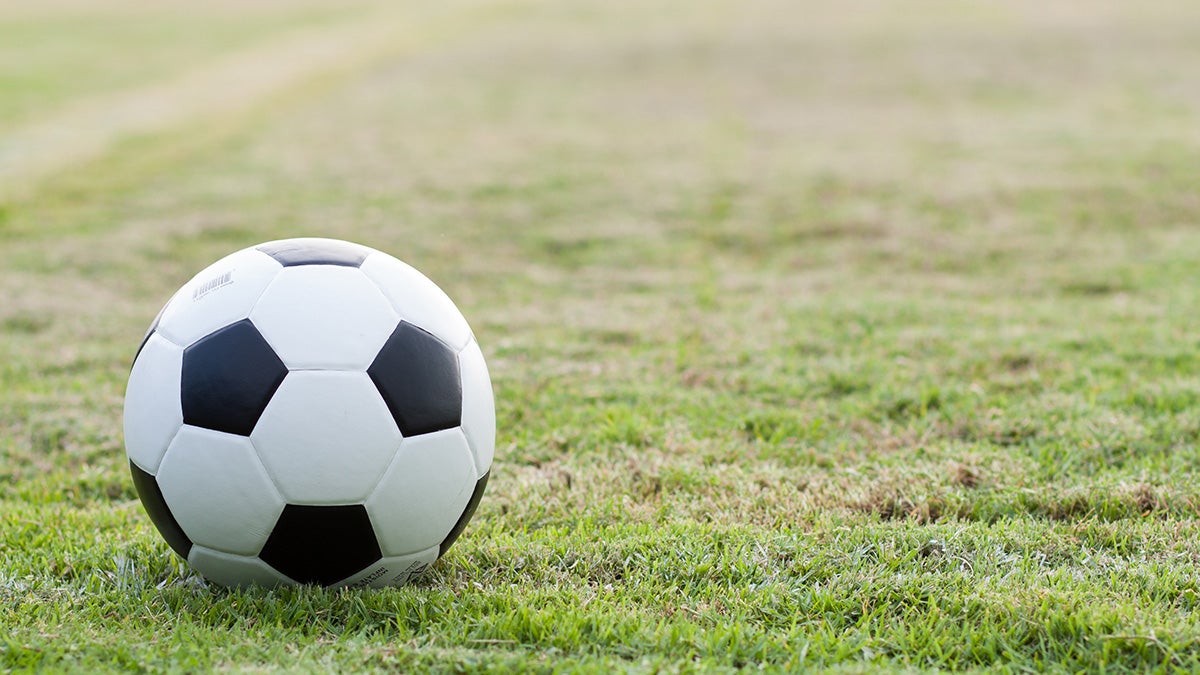 On a Sunday afternoon on a football pitch about an hour's drive north from the Colombian capital, Bogotá, the Cogua home team is being defeated 0-1 by La Paz FC.
In the 25th minute of the first half, La Paz forward Albert Parra zips through Cogua's defence until a Cogua player tackles him from behind, calling him a "guerrillero" (guerrilla).
Parra brushes off what is clearly meant as an insult and keeps playing.
La Paz players are used to their squad being labelled the "FARC team" in reference to the rebels of the Revolutionary Armed Forces of Colombia, who fought the Colombian government for more than 50 years before signing a peace deal in 2016.
And while La Paz was created to bring together players from opposing sides in Colombia's armed conflict, the Cogua player could not have been further off the mark.
Albert Parra's family is one of the many who were stripped of their land and forcibly displaced by the Marxist rebels. He is a victim of the FARC.
He says La Paz FC is a sign of how far Colombia has come since the peace deal was signed in November of 2016.
"Our team represents peace and I am proud of being part of it," he says. "We work well together because we support each other. If we don't set an example on the field, then nobody will," he says of his team.
'Tolerance is key'
La Paz FC is the creation of human rights lawyer Félix Mora who conceived the idea of promoting reconciliation through football in 2012, when the peace talks had only just begun.
"We want to change rubber guerrilla boots for football boots," he explains.
Colombians are passionate about football and their love of the game was shared by rival factions even at the height of the conflict.
On match days, rebels carrying rifles and the chained hostages they were holding would sometimes sit around a radio or TV in a Farc jungle hideout to cheer on the national team.
Aware that the rebels would be tuned in, the government would broadcast messages such as "your family and Colombia are waiting for you to become one team" to urge them to demobilize.
But Mora is not just trying to reach former Farc members but also the right-wing paramilitaries who fought them, as well as victims and members of the military.
Before the match against Cogua, coach Sebastián Acosta gathers the players in a circle to remind them of the team's values - respect, teamwork and tolerance.
The latter is key when they come across those Colombians who are not ready to see victims and perpetrators playing together as one team.
Lost youth
La Paz usually plays in areas that have been affected by the conflict. Before they play, they run workshops for children in which they urge them to try out for the team.
In so doing, they have uncovered some hidden footballing talent.
Eighty-six players tried out for La Paz FC in February. Twenty-five were selected based on their talent as players and also their links to the conflict, be it as victims or as those who were members of, or had links to, illegal groups.
They range in age from 17 to 35. Many of the older ones saw their dreams of becoming professional football players wane as the conflict dragged on.
Some of them lack speed and agility but out of the 10 games they have played they have won eight, not bad for a team that has barely settled.
"Most boys started late, and that hinders their progress, but they will have to show they can perform to stay," their 28-year-old coach says.
Big league
Their ultimate goal is to reach the professional league, but that has proved tricky so far with Colombian football officials arguing football and politics should be kept separate.
"Some people who refuse to give us a chance to compete in the league now boast that they have former combatants on their teams," Mr Mora complains.
The team is also regularly met with hostility by those who oppose the peace deal.
But midfielder Maicol Vera dismissed the notion that La Paz FC is a "Farc team". "It's the team of opportunities," says the 20-year old whose family had links to right-wing paramilitaries - the sworn enemies of the Farc.
Vera is good friends with goalie Luis Rodríguez, who served in the military and saw many colleagues killed by the paramilitaries.
"Regardless of what a person has been, we are friends on the field," Rodríguez says. "In this war we were taught to have enemies, and here we are reminded that enemies have families and problems, too."
Despite the footballers' enthusiasm and camaraderie many potential players refrain from joining La Paz for fear of the stigma it carries.
Meanwhile, on the pitch, La Paz managed another win but in the changing room they were reminded by their coach that what they are playing for is a higher aim - peace.
Used with permission from the BBC
Related Articles
FARC Drops Its Weapons, But Colombia's Deadly Conflict Goes On
Anti-FARC conservative wins in Colombia, faces leftist in runoff