Culture
Serena Williams: The cost, benefit of being a strong black female athlete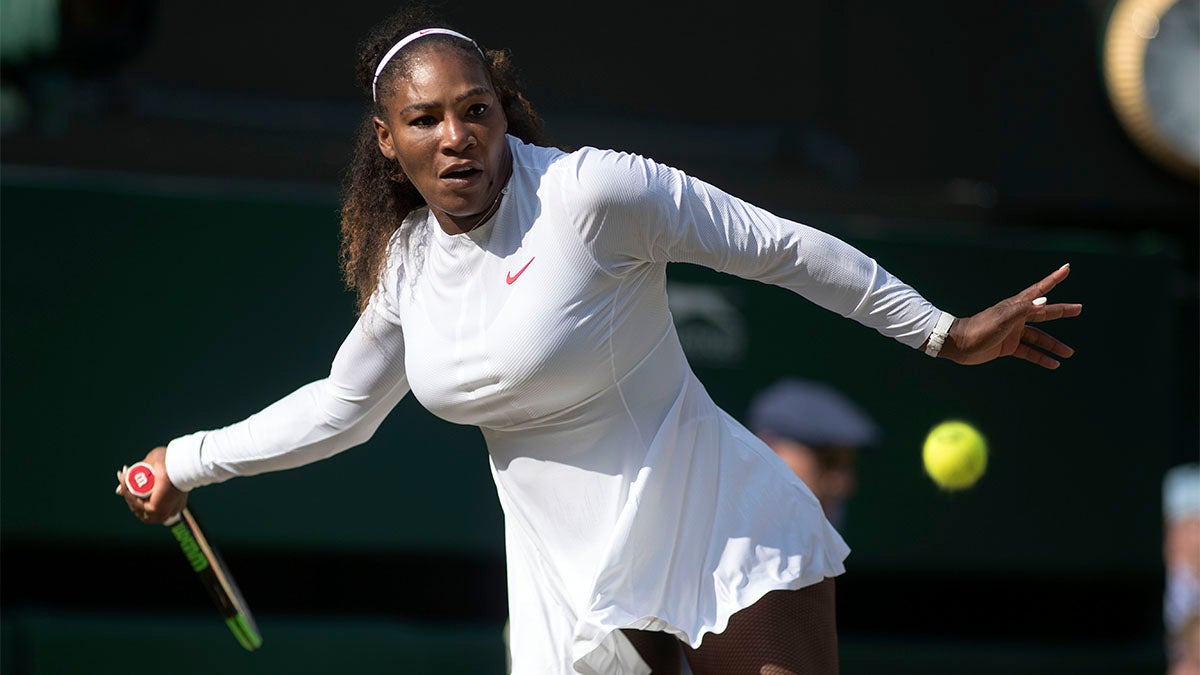 Editor's note: On Aug. 22, Forbes released the 2018 list of highest paid female athletes and Serena Williams, despite missing significant playing time after the birth of her daughter, was named the top earning woman in sport.
Serena Williams is arguably the greatest athlete of all time. Yet her earnings have not been commensurate with her professional achievements.
Williams is the only female on Fortune's 2017 list of the top 100 highest paid athletes, but she ranked No. 51. Her being the only woman, unfortunately, isn't too surprising: women have and continue to make far less than their male counterparts. However, it is new that Williams' is the woman who makes the list. She has not been the highest earning female athlete, nor the highest paid in women's tennis for most of her career. Over the 11-year span from 2005 to 2015, Maria Sharapova has been at the top of the list of highest earning female athletes.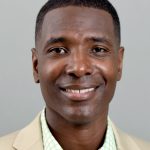 One would expect Williams, the all-time leader in winnings directly tied to winning tennis titles, would be the highest paid tennis player and female athlete. Yet for 11 straight years, Williams earned less than Maria Sharapova in endorsement income and, as a result, total earnings despite dominating tennis. She never lost to Sharapova during the time period. This streak ended in 2016, during which Williams won her 22nd Grand Slam title and Sharapova was banned after testing positive for a banned drug, leading to the loss of multiple endorsement deals. How is Williams's runner-up place explained?
Williams' earnings story is complicated. The costs and benefits of race vary with the intersections of gender, class and athletic achievement. Williams' earnings continue to climb as her historic level of achievement and physical dominance confirm conventional imagery of black athletes, moving her beyond the gendered tag of female athlete. She is now simply an athlete.
Williams has benefited from the myth of natural black athleticism to explain her ability. However, the focus on her physical strength and abilities and her black femininity has displaced the typical marketing script where female athletes are sought after largely based on their attractiveness or meeting the white standards of beauty. Her endorsement earnings and image reflect an appreciation for her athleticism and winning, while at the same time, she suffers from being an anomaly, outside of the normative white feminine marketability expectations.
Let's dig deeper. Williams makes news for mundane actions (disagreement with line calls and grunting and dress/fashion faux pas) and her ultracompetitive-ness is accepted because of her level of athleticism, commitment, background and achievement. She is controversial - not your average female athete or tennis player - and yet, fits a stereotypical image of black male athletes she's often described as athletic, fiery, mentally tough, and physically imposing.After her exit in the 2009 U.S. Open, during which Williams questioned, cursed and allegedly threatened a line judge, some questioned the price Williams would pay in endorsement opportunities for "losing her cool." But she has suffered little to no losses in her existing deals and has gained more since.
One advertising executive, post-controversy, believed Williams would not lose ad campaigns and went as far as saying the incident could lead to new endorsement deals. "Serena's outburst could become the subject of a campaign for an anti-perspirant, herbal tea, mattress or other product designed to help you stay cool, calm and relaxed," said Bob Dorfman, the executive creative director for San Francisco-based Baker Street Advertising, in a 2009 article in Ad Age magazine.
This seems counterintuitive. How does behaving poorly hurt some but help Williams? Williams has been unique because of: her race, class and family; her dominance in a highly visible sport for women; her success fitting a common and acceptable racial stereotype; and her being marketable in a non-traditional way when compared to other women.
Robert W. Livingston has led research on gender, race and leadership. One study looks at black women leaders, their assertiveness and the opinions others held in response to their actions and leadership. Black women, like white men, are able to be assertive (Livingston uses the term agentic) and maintain an image of strong, decisive, powerful and competent, while white women incur backlash and are evaluated negatively when they are agentic rather than accommodating, team-oriented and democratic. This finding might suggest that Williams suffers fewer marketability losses because she is a black female seen as a "real" athlete with intensity, fight, and physicality.
Media commentary regarding Williams often focuses on her contradiction and incongruities. Jon Wertheim, a senior writer for Sports Illustrated, described Serena and Venus Williams in their early years on the WTA tour: "They were grunting; they were covering ground that no player would even try to get to; and the power — even at age 16 — was nothing anybody had seen before." Wertheim helps to set the story in a conventional manner that we can all understand: Serena Williams is extraordinary, by definition, "nothing anybody has seen before."
Considering the history of race relations and perceptions of race and group attributes, talk of Williams' physicality and play take on deeper meaning. Interpretations of her behavior as demonstrative, aggressive, angry and intimidating reflect not only common themes when commentating on dominant black athletes but also a part of conventional sport and social thinking.
Like dominant male athletes, Williams is partially excused because she was in competition and it got the best of her. Her dominance and black femaleness affords her some latitude in expression, albeit with costs and benefits in the endorsement marketplace. She is praised for dominance, strength, power, muscle, toughness and athleticism. And this drives public awareness of her excellence. Williams's image fits with how male athletes are often marketed, making her a good spokesperson for sporting goods and performance products such as Gatorade, Nike and tennis racquets, etc.
Still, Williams was the highest earning female athlete only once (2004) from her debut in 1995 through 2015. In 2014, Williams pulled in $11 million compared to Sharapova's $22 million. What's more, before Sharapova's positive test for a banned drug, Sharapova's Celebrity DBI score ranked ahead of Williams. Sharapova was rated most highly on "aspiration" and "trust," according to the figures released by Nielsen, which compiles the annual ranking. Williams' awareness scores were in the top 5 percent, but her likability rating was middle of the road.
Comparing their media attention over the years, the differences cannot be more apparent. Sharapova is pretty, aspirational and nice; Williams is black, muscular, dominant and intimidating.
Williams is a one-of-a-kind athlete, is threatening and has a bad attitude. Yet, Williams faces the same microaggressions that other black athletes face in the media: the stereotyping and references to their natural athleticism, they are given less of a benefit of doubt and their legitimacy is questioned (Is Williams doping? Is she female or male?).
Women in tennis carry an advantage of tennis attracting a wealthy audience. Female athletes who are deemed pretty are approached to be models of heterosexuality where they often wear "fake" uniforms or are out of their uniforms, are underdressed and put into submissive "little girl" positions. Female athletes are expected to fit neatly into a particularly narrow range of feminine gender performance and femininity or risk being less, being unmarketable or being perceived negatively by audiences. Female athletes make a feminine bargain in media and marketing — an implied promise that if they perform a recognized femininity and abide by the rules expected for girls, they will be allowed to engage in athletic performances while being exempted from unflattering stereotypes of female athletes.
Women are more marketable than ever but there are differences across race, sport and notions of femininity and sexuality. Williams' marketability and suppressed earnings over time are the result of her meeting racial expectations and failing to meet gender and class norms. Her position as black, female and from a working class background intersect leading to marketable gains and losses. Williams as a dominant athlete doesn't fit into the traditional ideas of athleticism and femininity that are stereotypically associated with race and gender.
Black males are seen as the most naturally and physically gifted athlete. Here, again, Williams, is out of place because she's not male. Yet, the presumption of natural and superior athleticism with blackness works in her favor. Serena's dominant and aggressive image affords her greater leeway in being assertive; showing emotions, such as anger and frustration; and non-conforming to narrow forms of femininity. Nor does she share the class background of most professional tennis players. She doesn't look like her peers and her difference from them, in style, body type and even actions is magnified by media.
Fortunately for Williams, we are in the midst of a movement and cultural shift that is resisting traditional ideas of femininity, including body type, and Williams has cashed in on her real body type. By possessing these characteristics, she benefits in the long term from creating social, cultural and institutional dilemmas and contradictions of status and is marketable because she is unique, the dominant female athlete. Williams' continued, late-career success, motherhood and marriage has made her an attractive endorser for marketers and the current top earning female athlete.
Scott Brooks is the director of research at the Global Sport Institute. He has researched and coached youth soccer and basketball, girls and boys from ages 3 – 23, for more than 15 years and has worked with collegiate teams to improve their communication, cooperation, and leadership. He is also the father of three athletes.