Culture
Archive
ICYMI: Ronaldo's DNA sought, running nuns and UFC star takes down potential thief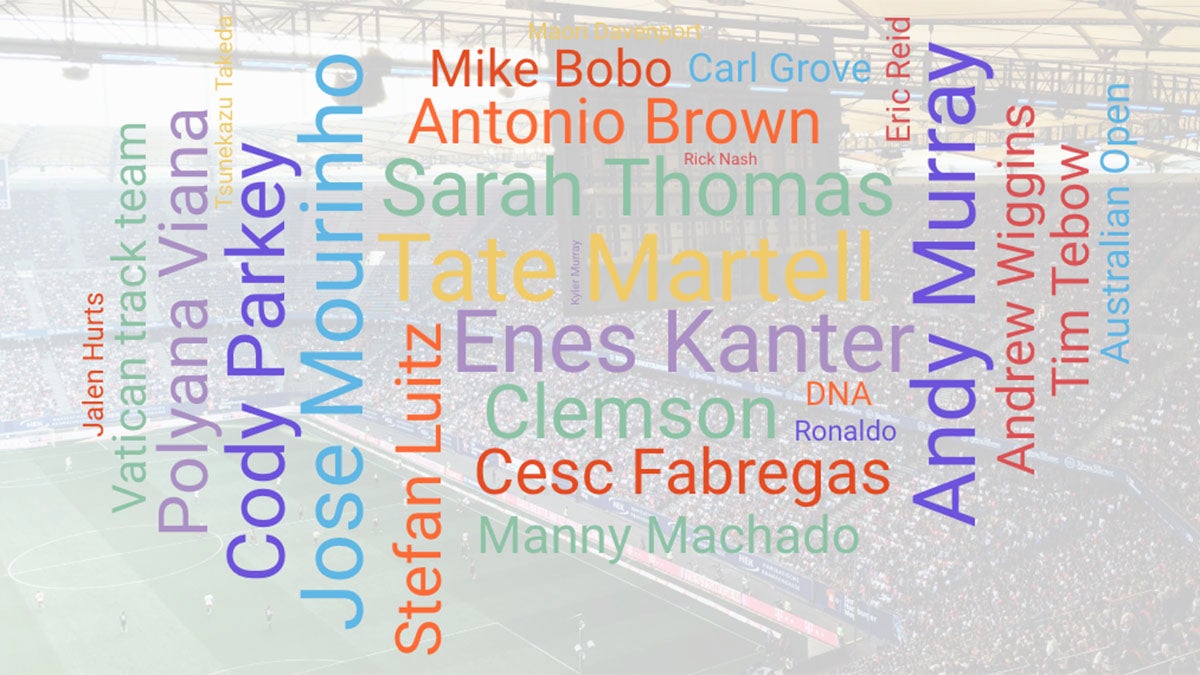 We all experience that feeling that the week can sometimes get away from you. News happens so quickly that it might feel like you don't have a chance to know what is going on in the world. Each week, GlobalSport Matters will compile some of the best of the other stories in the sporting news.  These stories will include new breakthroughs in sport science, information about changing technology and just good reads about the global sporting community. Have a story you'd like us to know about and share? Let us know.
This situation actually began with a frightening injury to Oklahoma City Thunder big man Nerlens Noel, who was carried off the court in a stretcher following a hard fall onto the hardwood in his team's 119-117 loss to the Minnesota Timberwolves on Tuesday night. Later in the game, Thunder guard Dennis Schroder became irritated with Minnesota players he believed were making light of the injury and laughing about it on the court. Postgame, Timberwolves forward Andrew Wiggins responded by calling Schroder something that sounded a lot like "gay," adding Schroder was "acting crazy for no reason." As media reports moved around the internet quoting Wiggins' use of the derogatory term, he took to Twitter to set the record straight, claiming the word he actually said was "getting," but media outlets including ESPN, the AP and the NBA's own website stuck to their guns, putting them at odds with the player's version of events and causing many other writers to question the apparent stubbornness of the reporting.
'I knew how to defend myself,' says UFC star Polyana Viana after subduing wannabe thief
Obviously this criminal had no idea who he was targeting. UFC star Polyana Viana was a target of a robbery earlier this week, her profession unknown to the thief. Viana stressed calmness over panic, having a plan just as she would for any other fight.
Shaquille O'Neal joins efforts to pay for murdered girl's funeral costs
NBA legend Shaquille O'Neal has offered to help cover the funeral costs of Jazmine Harris, the young girl who was killed in an apparent drive-by shooting Dec. 30, 2018, as her family was driving in Houston. O'Neal is teaming up with Houston police officer Kenneth Miles to help cover the funeral cost for the 7-year-old girl; one suspect, Eric Black Jr., is currently in custody and could be facing a capital murder charge for Jazmine's death. Houston Texans wide receiver DeAndre Hopkins pledged his playoff game check to Jazmine's family.
The game-day caffeine routine that powers the NBA's most frequent flyers
Coffee rules the morning for millions of people around the world and now runs the NBA and its most traveled team, the Portland Trailblazers. This is a story about how coffee became integral to the daily routine of the basketball franchise as they embark on their travels, nearly 545,000 miles since 2009 and close to 40,000 miles more than the next closest NBA team!
This cyclist tested positive for a steroid. He's 90 
90-year-old cyclist Carl Grove tested positive for steroid abuse after setting a world record in his age division for completing six laps in just 3:06.12. Post-race Grove was tested for steroid use where they found small levels of trenbolone. He was stripped of his title until it was determined that these traces of steroids likely came from the consumption of contaminated meat. The United States Anti-Doping Agency has seen many cases of positive test results due to environmental contamination and are attempting to establish minimums for substances that may come up on a test.
Basketball official who reportedly asked to see team's green cards fired
The Arizona Interscholastic Association fired a basketball referee who reportedly made a racist remark prior to a freshman game. A Facebook post by the mother of one of the players went viral, after she praised the way the young boys responded by playing "with class." The school is nearly 90 percent Hispanic.
Colorado State football coach declines automatic $100,000 pay raise
Colorado State's football team had its worst season under head coach Mike Bobo's four-year tenure in 2018 (worst season since 2011), finishing at 3-9. A three-win season in college football typically will not result in the head coach receiving a $100,000 raise. However, written in Bobo's contract, he is to receive $100,000 raise every year of his contract through 2022. He declined the raise and said, "I'm the head football coach, and I believe accountability is a two-way street."
Compiled by the student journalists in the Sports Knowledge Lab at Arizona State University