Culture
Archive
NFL takes next step for female sports referees with playoff game official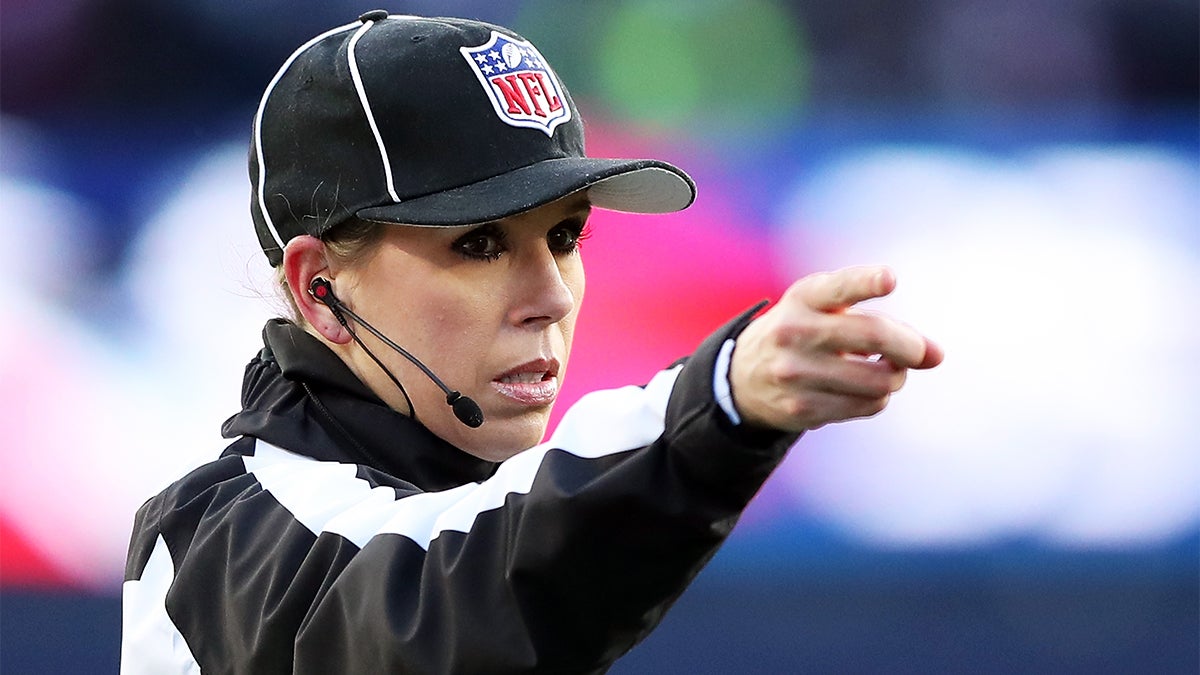 During an NFL playoff slate filled with firsts for female referees, Sarah Thomas became the first female on-field referee in league history when she served as the down judge for the Los Angeles Chargers-New England Patriots divisional-round game in Foxborough, Mass on Jan. 13.

Thomas followed Terri Valenti, who the day before became the league's first female replay official when the Chiefs played host to the Indianapolis Colts in Kansas City. Thomas has been an NFL official since 2014 and previously was the first female to officiate a college football bowl game and the first female full-time official in the NFL. She is a trailblazer in the world of refereeing, but her career is not without precedent.
In the 1990s, both the NBA and pro hockey hired female referees, which, in retrospect, looks like a groundbreaking upswell considering the dearth of women in those positions since. Heather McDaniel called West Coast Hockey League games from 1995-99 before starting a family and retiring from officiating. During McDaniel's time with the WCHL, a woman named Violet Palmer was hired as an NBA official.
From 1997-2016, Palmer refereed full time in the league and now serves as a referee manager. However, a colleague of Palmer's who was hired at the same time, Dee Kantner, was fired after five seasons for failing to develop and improve. As Bleacher Report notes, just a single female referee works in the NBA.
Other leagues and sports have lagged even further behind. The 2017 Rugby World Cup was the first such tournament to feature women in referee roles. Belinda Sleeman was selected as one of 26 officials for the competition. Jen Pawol worked a Detroit Tigers exhibition game in the spring of 2018 and umpires Midwest League games in the minor leagues.
They are isolated examples in leagues that until recently had no women in those roles.
The English Premier League has no female referees. Sian Massey-Ellis officiates women's soccer, and believes she is part of a generation of European women who will someday be hired in the Premier League. The league appointed in 2001 a team called the match officials limited group to oversee referees, but no progress has been made putting women in top jobs.
These small steps forward for women in officiating come at a time when women's sports are growing. New media is in large part responsible for growing engagement with women's sports and heightened interest in smaller sports such as track and field or tennis. Perhaps the most popular female athlete, Serena Williams, maintains Twitter and Instagram accounts with more than 10 million followers, putting her in line with male superstars such as the WWE's John Cena or reigning two-time NBA Finals MVP Kevin Durant.
So while the NBA is the only American pro sports league with a women's equivalent, opportunities exist to allow women in the door as officials, but leagues have to this point not found women to whom they want to give jobs.
Brendon Kleen is a senior journalism student at Arizona State University.
Related Articles
High school sports struggling with shortage of officials
Video: What is the video assistant referee in the FIFA World Cup?