Culture
Archive
China makes soccer players cover up body ink with tattoo ban on TV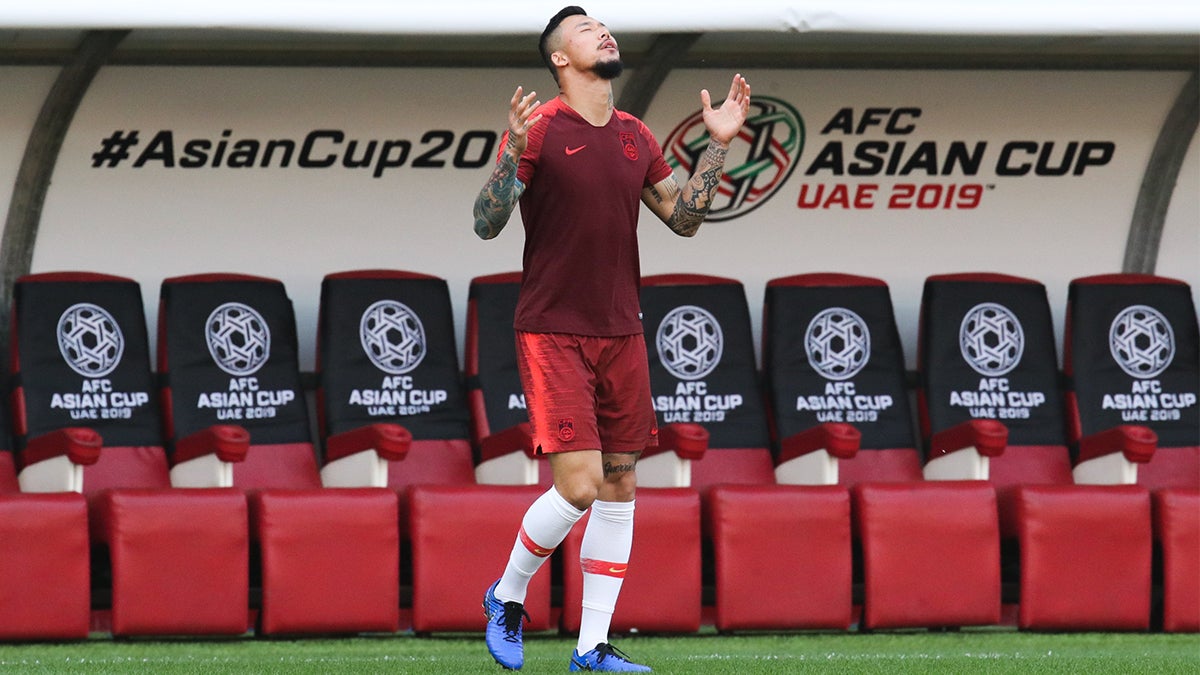 As a result of a 2016 edict from the Chinese government, soccer players are being forced to wear long undershirts and medical tape to cover their body ink at the Asian Cup.

The edict from the State Administration of Press, Publication, Radio, Film and Television, called the "Four Absolute No-Gos," laid out rules preventing Chinese television from showing performers who are not aligned with the country's government or who are obscene or scandalous. It was enacted in early 2018 and  targeted toward hip-hop culture. China removed several rappers from popular television shows, but at the time the rules were originally outlined, the country didn't make clear whether athletes would fall under its jurisdiction.
Now, the national soccer team is competing in the Asian Cup in the United Arab Emirates, where temperatures can creep into the mid-80s Fahrenheit during the winter months. They must wear tape and long sleeves to cover their ink or risk not being able to compete for their country.
Coach Marcello Lippi, who is Italian, offered little comment on the matter, but his praise of star defender Zhang Linpeng runs counter to the team's decision to bench Zhang for two games in March 2018. Many believe, according to the New York Times, that the benching was a form of punishment over Zhang's tattoos, which cover nearly all of his body, including both of his arms and his neck.
Lippi also announced he will retire after the Asian Cup, which doubles for the participating countries as 2022 World Cup qualifiers. That World Cup will be hosted by Qatar, where temperatures can soar well above 100 degrees Fahrenheit during the months the World Cup is scheduled. Years ago, when Qatar began its bid to host international sporting events, the country said it would develop technology to control temperatures in stadiums.
In a place where heat-related dangers are already prevalent, China forcing its players to wear extra clothing or tape could pose additional danger.
The focus on soccer comes from China's building fanaticism about the sport. Its biggest teams now offer international stars such as Cristiano Ronaldo more than $100 million per year. Chinese president Xi Jinping said in 2015, "My biggest hope for Chinese soccer is that its teams become among the world's best," after underperformance from the country's national teams for years. However, other sports, such as the sizable Chinese Basketball Association or badminton leagues, in which tattooed sensation Lin Dan plays, have avoided attention under the "four no-gos."
Furthermore, especially in big cities, tattoos are less of a taboo than ever in China, showing the country's differences between public opinion and government action more broadly as the matter breaks into the sports world.
Brendon Kleen is a senior journalism student at Arizona State University.