Culture
Arizona's Cactus League: A Product Of A Racist Incident
Why this matters
While certain aspects of society remained segregated, the integration of Major League Baseball during the spring training season in Arizona also brought the integration of social institutions such as bars and restaurants. Black and White major leaguers worked, socialized, and in some cases lived together in Phoenix, Tucson, Scottsdale and Mesa before they did so anywhere else.
Jackie Robinson made his debut as major league baseball's first African-American player on April 15, 1947.
Since 1997, the 50th anniversary of that event, Major League Baseball has recognized and celebrated that anniversary with an annual Jackie Robinson Day every April 15. On that date, all uniformed players wear Robinson's No. 42 on their jersey for one game.
One month before Robinson's historic breakthrough, Arizona's Cactus League spring training circuit debuted.
Major League Baseball and the social fabric of the country were both in the process of dramatic transformation when spring training baseball came to Arizona in 1947. Support for African-Americans integrating major league baseball had existed in small circles through the early decades of professional baseball, but reached an apex with the involvement of African-Americans serving in the U.S. military in World War II.
In rationalizing his opinion and decision to allow Robinson and other African-Americans entry to the major leagues, Commissioner A.B. "Happy" Chandler famously issued this statement: "If they can fight and die on Okinawa and Guadalcanal in the South Pacific, they can play baseball in America."
More than 200 professional players from baseball's Negro Leagues also had served in the armed forces at home and abroad from 1941 to 1945. Some played on integrated military baseball teams, including outfielder Larry Doby who was the American League's first black player.
Similar to the integrated military teams, spring training baseball in Arizona served as precursor and proving ground for the integration of major league baseball.
"What I do know is that if you bother me any more we'll move our club out of Ocala tonight. And we'll tell everybody in the country why."

- Cleveland Indians owner Bill Veeck
Sparked by a racial incident that took place in the bleachers of a minor league ballpark in Florida and an amicable agreement between two forward-thinking owners, the Cleveland Indians and New York Giants moved their spring training operations to Arizona in the spring of 1947.
Both Cleveland Indians owner Bill Veeck and New York Giants owner Horace Stoneham were at the forefront of baseball's integration movement in the years immediately after moving their teams from Florida to Arizona; four of the first 11 black players in the major leagues were signed by Veeck, four of the first 17 were signed by Stoneham.
Veeck's decision to bring the Indians to Arizona for spring training can be partially attributed to an incident that took place in a segregated section of the bleachers at a ballpark in Florida when he was the owner of the minor-league Milwaukee Brewers.
"Within a few minutes, the sheriff came running over to tell me I couldn't sit there. I said, "I can't? I am. . .Why can't I?" He told me it was for Negroes only," wrote Veeck in his memoir Veeck as in Wreck.
The mayor came over and also threatened to have Veeck removed from the ballpark, citing a city ordinance to which Veeck responded:
"I don't know anything about that," I told him. "What I do know is that if you bother me any more we'll move our club out of Ocala tonight. And we'll tell everybody in the country why."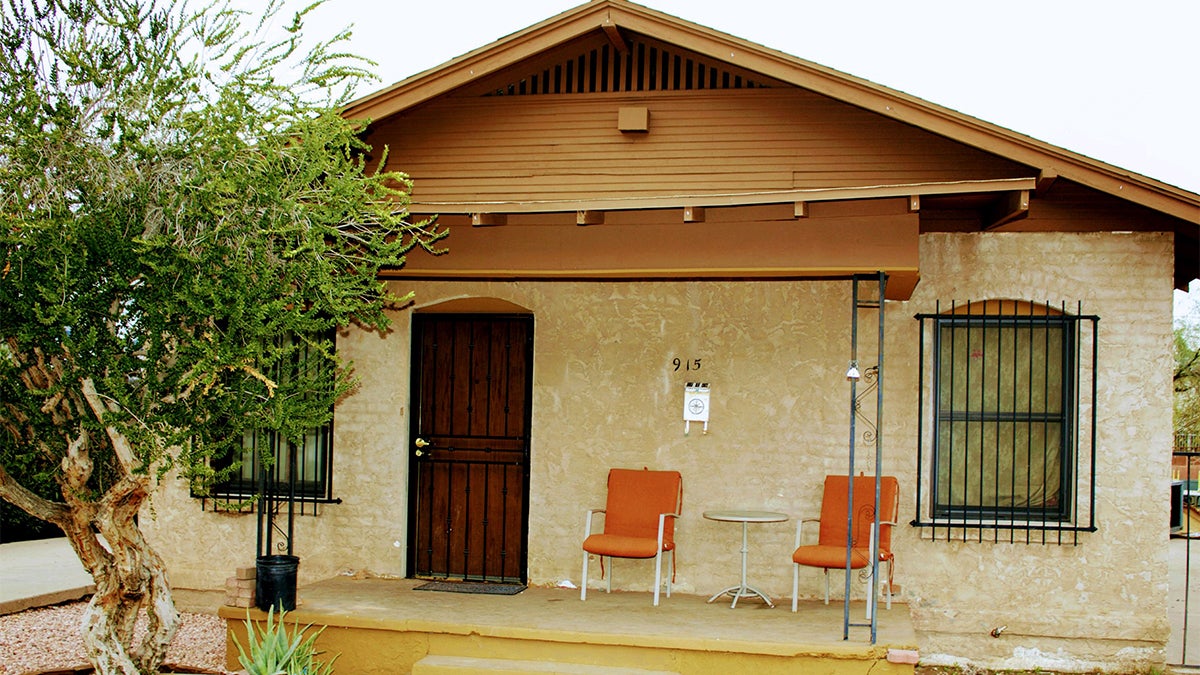 He added "I sat there every day, just to annoy them, without ever being bothered again. Nevertheless, I had already made up my mind to get out of Florida."
Stoneham was in love with the west, frequently venturing to California during the offseason and often stopping in Arizona. On one such trip he was introduced to the Buckhorn Mineral Baths in Mesa, Ariz., a forerunner to the state's modern spa-therapy resorts. Stoneham thought the rejuvenating effects of mineral baths and massage therapy would be an ideal way for his team to prepare for the upcoming season.
It helped that Veeck also owned a ranch near Tucson. The pair agreed to move their respective clubs to Arizona for the spring of 1947.
Doby made his major league debut with the Cleveland Indians on July 5, 1947, about 11 weeks after Robinson's first game with the Dodgers. He joined his teammates at Randolph Municipal Baseball Park (now Hi Corbett Field) for spring training in Tucson in 1948.
While the ballpark in Tucson may have been more hospitable than Veeck's previous experience in Florida, segregation was firmly in place throughout most of the city, which contained a very small African-American population.
"We weren't able to talk the management into allowing Larry to stay with us his first year, although we did make it clear — and they agreed — that in the future they would take all of our players, regardless of race, creed or previous condition of servitude." - Cleveland team owner Bill Veeck
"At Tucson, I discovered the bleachers weren't segregated, but the hotel was," wrote Veeck.
Doby was unable to stay with his teammates at the Santa Rita Hotel. Instead, he stayed with the family of Chester Willis, the African-American foreman of the company that supplied the Santa Rita with its clean sheets and towels, at his home in Tucson's Dunbar School District, where the city's African-American children attended a segregated school.
"We weren't able to talk the management into allowing Larry to stay with us his first year, although we did make it clear — and they agreed — that in the future they would take all of our players, regardless of race, creed or previous condition of servitude," wrote Veeck.
Doby later recalled black players weren't allowed to stay with the team until 1954 or 1955.
Segregated accommodations remained a reality for the first generation of African-American players during the first decade of spring training baseball in Arizona.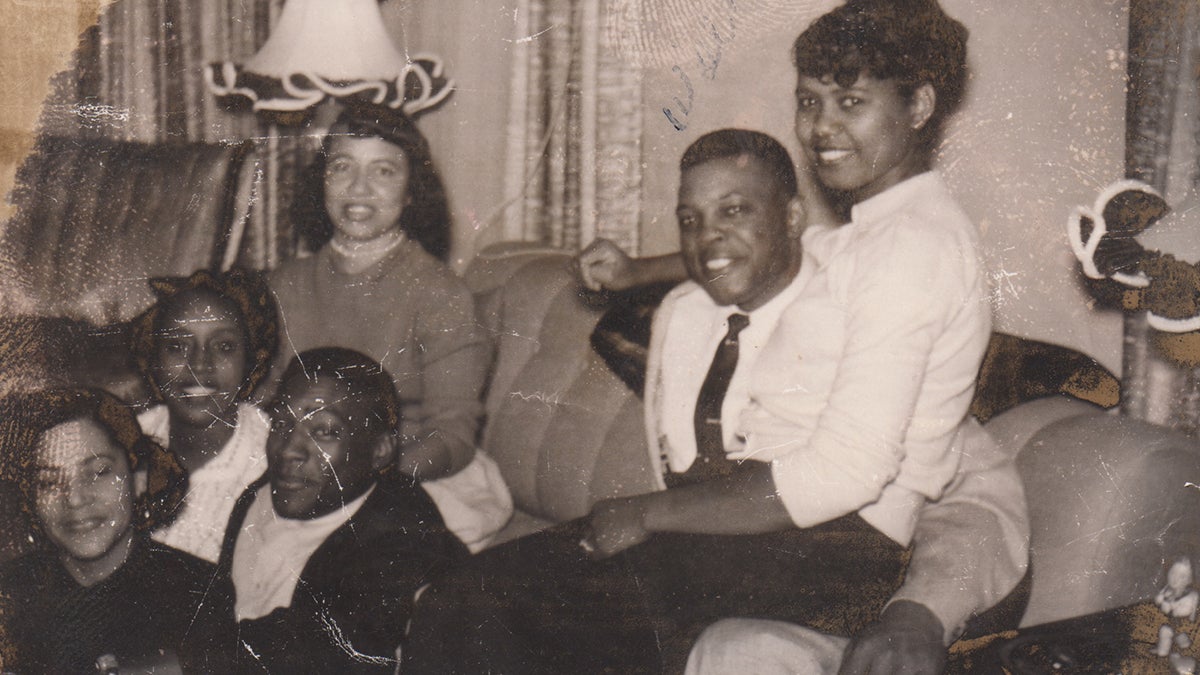 One of the first two African-American players signed by Stoneham for the New York Giants, Monte Irvin, played for nearly a decade in the Negro Leagues and served in the armed forces with an all-black engineering unit from 1943-1945. A two-time Negro National League batting champion, hitting .395 for the Newark Eagles in 1941 and .404 in 1946, Irvin teamed with Doby on the Negro World Series championship club.
Irvin made his big league debut in July 1949 and was among the first six players to integrate spring training in Arizona, joining the Giants in Phoenix in 1950.
During his first few spring seasons with the Giants, Irvin was not allowed to stay with the team at the Adams Hotel on the corner of First Ave. and Washington in Phoenix. Like Doby in Tucson, Irvin had to find accommodations at the homes of African-Americans in Phoenix.
Sam Lacy, the sports editor for the Afro-American newspapers in Baltimore and Washington D.C., who roomed with Jackie Robinson while reporting on his historic first season in 1947, also joined Irvin in Phoenix.
"Those segregated living quarters were extremely distasteful to me, but the situation provided me greater access to the black players because I lived where they did," wrote Lacy. "Out in Arizona, Monte Irvin kept me awake until 3 in the morning talking baseball and the prospects of various black players. Irvin predicted that in two years, Larry Doby would be one of the game's top hitters."
Bill White was a 19-year-old minor-league prospect when he joined the Giants in Phoenix for the spring of 1953. White went on to become a seven-time All-Star and seven-time Gold Glove Award-winning first baseman during his 13-year Major League career before becoming a longtime play-by-play broadcaster for the New York Yankees and the first African-American president of the National League. White roomed with Irvin at the Adams hotel after it was integrated in 1953.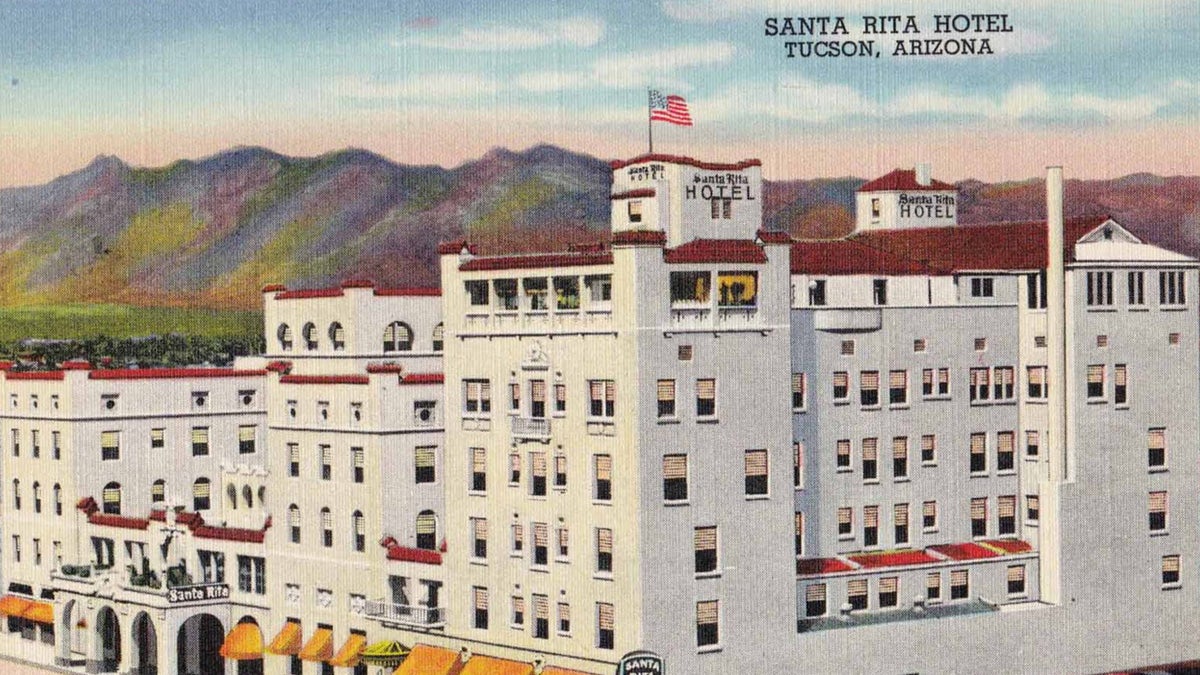 "I was just a kid out of high school. I don't know what happened prior to that. I roomed with Monte Irvin at the Adams; when I got there it wasn't segregated," White said.
The Adams agreed to play host to the Giants black players only after the team threatened to stop using the hotel. Even after the hotel became integrated, the pool, lobby and dining room remained off limits to the team's black players, and much of the Phoenix remained segregated.
"I spent time with Jeff Chandler; he was a movie star. One time he said 'I got a movie playing in the theater (in Phoenix) "Cochise," ' and when I got in line for the movie there by the time I got to the window the girl had left and went and got the manager, and he said 'I'm sorry we don't have the balcony.' I said I don't want to sit in the balcony, and it finally dawned on me that I couldn't go to the movies, so I went back to my room. Monte was there and I yelled and screamed about it, and he looked at me and said 'June bug, be patient this will change," White said.
"We Negro Giants desegregated the Adams Hotel at our Arizona spring training base in Phoenix. At first, the dining room and swimming pool was closed to us. Phoenix was then an almost completely segregated city. The same thing happened to Willie Mays in Phoenix. I can't for the life of me understand why I and the others, including Willie, didn't protest more than we did. If we had, the situation might have been remedied much sooner."

- Monte Irvin 
Irvin was older, wiser and more patient than White at the time and later put his experience in Phoenix during the early 1950s into perspective.
Mays joined the Giants in Phoenix for spring training in 1952. He remained with the team until he was drafted into military service in May missing more than 260 games over the next year and a half.  
Irvin served as a mentor to Mays and the pair often roomed together on the road during the regular season.
In Phoenix, Mays had a place to live near the W.H. Patterson (Black) Elks Lodge with a family he knew from his home state of Alabama in the city's predominantly African-American enclave.
A center of social activity open to members of the African American community, the Elks Lodge is listed among non-segregated institutions in the 1950 and 1951 editions of the "Negro Motorist Green Book," an International Travel Guide designed to assist African-American travelers during times of segregation.
Mays continued to stay at his private residence for many years even after the Adams Hotel integrated, preferring the company of the friends he made at the Elks Lodge. Photos of Mays being named an honorary member of the lodge still adorn the active social club's walls.
"Willie never stayed there as far as I know. When I got there in '53 I stayed at the Adams, and I would spend time at Willie's place and the Black Elks there in Phoenix. I remember they had the black area where the Elks club was and that's where we spent our time," White said.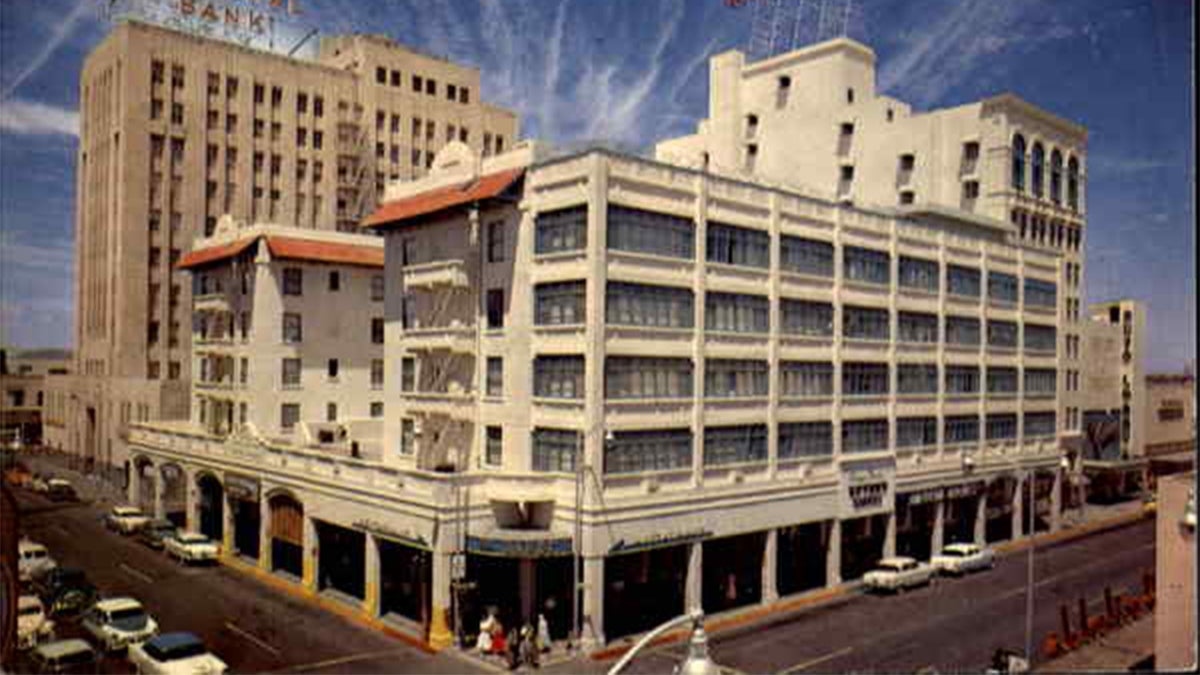 In the spring of 1952, the Chicago Cubs became the third major league team to conduct spring training in Arizona. Ernie Banks was the first black player signed by the Cubs. He also had played for the Kansas City Monarchs of the Negro American League, the franchise Jackie Robinson had played for in 1945. Banks spent parts of three seasons with the Monarchs (1950, 1952-1953), hitting .347 in 1953 under manager Buck O'Neil after serving two years with the U.S. Army. He was signed by the Cubs late in the season, making his big league debut on Sept. 17, 1953.
The Cubs conducted spring training operations at Rendezvous Park in Mesa from 1952 to 1965, and Banks was the team's best and most popular player the whole time. He won back-to-back MVP awards in 1958-1959 and played in eight consecutive All-Star games from 1955 to 1962.
In advance of the Cubs' arrival in Arizona for spring training, the Mesa Hohokams civic organization was founded in 1951 for the dual purpose of sponsoring spring training for major league baseball teams and promoting the city of Mesa. Fernando Guerrero Sr., 89, was an early member of the organization, eventually rising to the top position of "Big Ho." He recently recalled Banks' early days with the Cubs in Mesa.
"Dwight Patterson (the organization's first leader) would get a hold of me sometimes and say 'Ernie wants to play golf. Can you run him over to the country club?' and I didn't realize at the time that was because Ernie was black," Guerrero said. "Mesa was segregated at the time. There was a school for black on the North side of the Mexican barrio. The movie theater was segregated, and black and Mexicans could only use the public pool on the day before it was drained to be cleaned."
Joining Banks a few years later, Billy Williams signed with the Cubs as an amateur free agent in 1956 and made his big league debut on Aug. 6, 1959.
During the time Banks and Williams were with the Cubs in Mesa for spring training, the city and the team's hotel was still segregated.
"I came to spring training in 1957, and I stayed in the barracks at Rendezvous Park with the minor leaguers for those first few years. When I made the big league roster in 1961 I rented a little place in Mesa, which was a doctor's office," recalled Williams of his temporary living quarters located in the office of the city's first black physician, Dr. Lucius Alston, near the intersection of Center and University Street just three blocks from Rendezvous Park.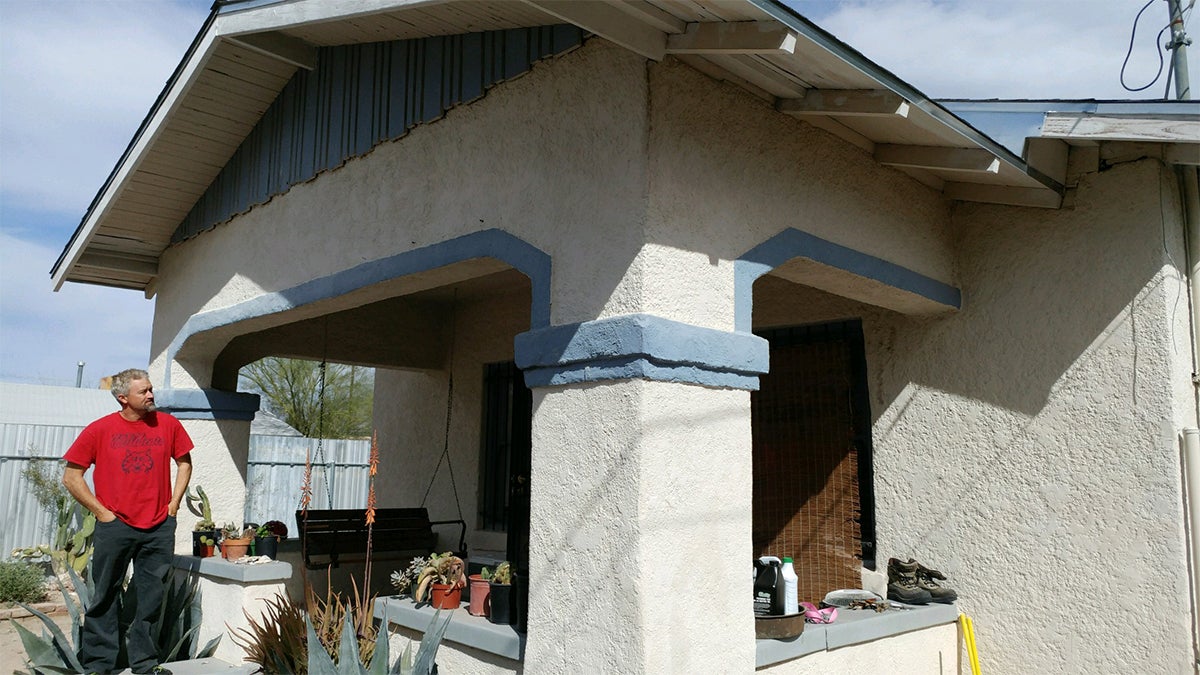 Banks was just about the most likeable and agreeable player to ever don a major league uniform and seldom mentioned race related issues.
"Not everyone will agree with me – and I consider this their privilege – but I've always said the only race we have in baseball is the run to beat the throw."

- Ernie Banks
Banks spoke about the living conditions in Mesa for Robinson's book: "A few years ago, we had a little housing problem in Mesa. We stayed at a white hotel with the team, but when we tried to bring our families to Arizona with us we couldn't rent a place for them. We brought this situation to the club's attention. They made an issue of it, threatening to move the team to another site. As a result, we now bring our families to Mesa. Our being there has opened up the question of segregation in the entire area. The Chamber of Commerce and civic leaders… all have turned tail and are now fighting against discrimination."
More than a decade before the Civil Rights Act was passed, African-American players such as Doby, Monte Irvin, Willie Mays and Ernie Banks on major league rosters helped accelerate the integration process in Arizona.
All four Hall of Famers and the rest of the first wave of African-Americans that transitioned from the Negro Leagues to the major leagues can also be seen as forerunners to the civil rights movement, and their appearance on the Cactus League's desert horizon in the late 1940s and early 1950s marked some of the earliest interaction between black and white major leaguers.
In the years immediately following Robinson's big league breakthrough, the cities of Tucson, Phoenix, Mesa and Scottsdale served as the preseason proving grounds for the integration of major league baseball.
Charlie Vascellaro is a frequent presenter and speaker on the academic baseball conference circuit. Author of a biography of Hall of Fame slugger Hank Aaron, Vascellaro's baseball and travel writing has also appeared in the Washington Post, Los Angeles Times, Chicago Tribune, Baltimore Sun, Arizona Republic. Vascellaro has written on social and cultural issues pertaining to baseball for the MLB.com, ESPN W, La Vida Baseball, Spitball magazine and the Smithsonian Institute's Museum of the Native American magazine. 
Tags:
A.B. "Happy" Chandler
,
Adams Hotel
,
American League
,
Arizona
,
Bill Veeck
,
Bill White
,
Billy Williams
,
Buckhorn Mineral Baths
,
Cactus League
,
Chester Willis
,
Chicago Cubs
,
Civil Rights Act
,
Cleveland Indians
,
Dodgers
,
Elks Lodge
,
Ernie Banks
,
Gold Glove Award
,
Hi Corbett Field
,
Horace Stoneham
,
integration
,
Jackie Robinson
,
Jeff Chandler
,
Kansas City Monarchs
,
Larry Doby
,
Milwaukee Brewers
,
MLB
,
Monte Irvin
,
National League
,
Negro Leagues
,
Negro Motorists Green Book
,
Negro World Series
,
New York Giants
,
New York Yankees
,
Randolph Municipal Baseball Park
,
Sam Lacy
,
Santa Rita Hotel
,
Willie Mays