Culture
Archive
More women competed in PyeongChang, but still lag behind men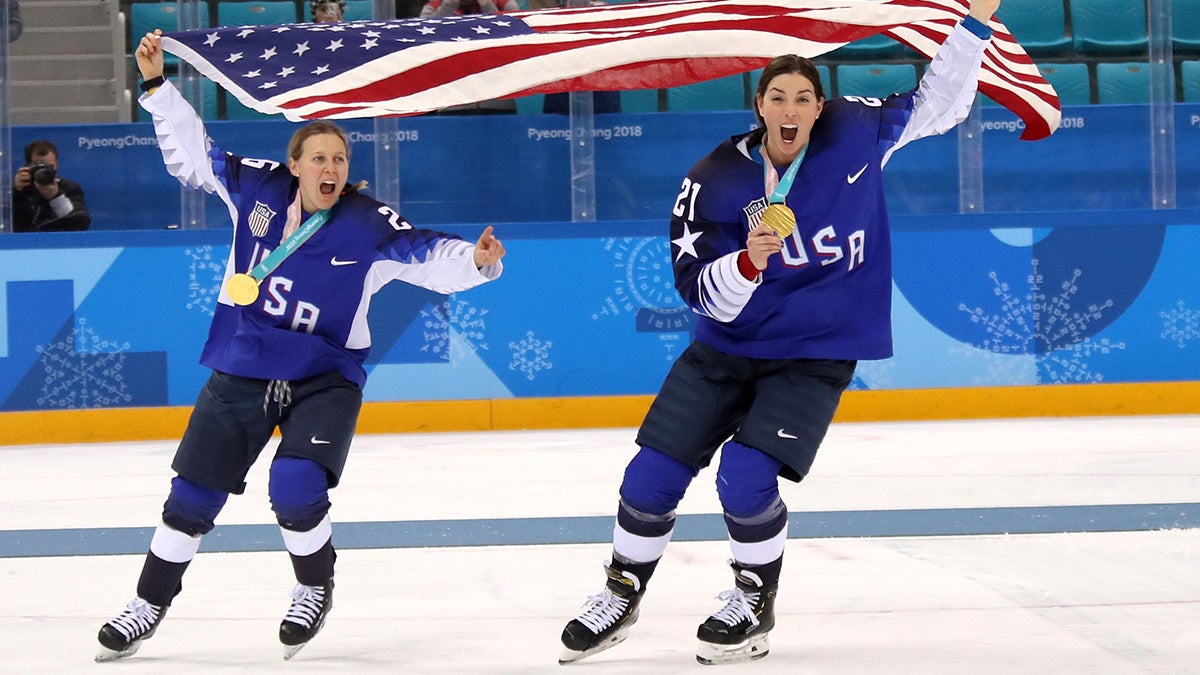 The 2018 Winter Olympic and Paralympic Games had more female participants than any previous games, but the slow increase of representation between games is keeping women from achieving equality.

The 2018 Winter Olympic Games consisted of 1,704 male competitors and 1,204 female athletes. The number of women increased from 2014, but it was a small increase: 46.
While progress has been made in general when it comes to inclusion rates for women in the Olympics compared to men, the Paralympics are a different story. In 2018, male participants outnumbered female athletes 431-133, and that was one of the better splits in Paralympic history.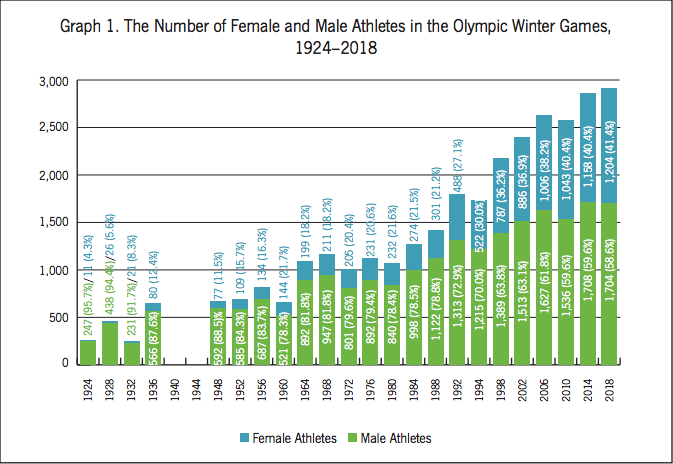 While the overall representation is changing slowly, the coverage of female Olympians has increased.
According to the Women's Sports Foundation, 43 percent of the articles published by ESPN, NBCOlympics, New York Times and USA Today focused on women while 41 percent were dedicated to men.
However, those outlets lacked that equality in their coverage of the Paralympic Games. In 34 articles overall on the 2018 games, 44 percent focused on males, 21 percent on females and 35 percent to both.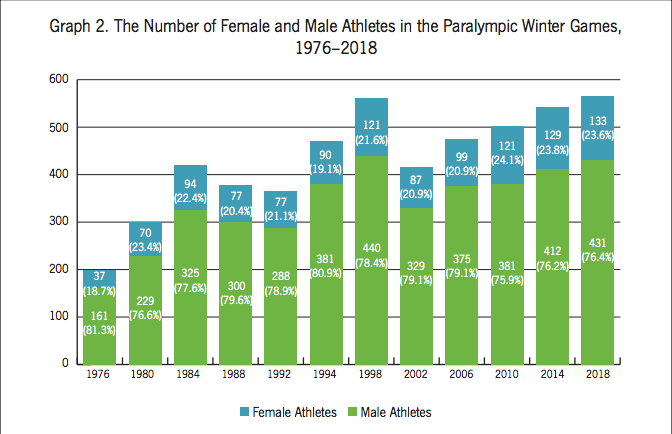 Part of the problem stems from the lack of uniform participation across the countries of the world. During the 2018 Winter Olympics, 23 of the 92 competing countries did not send any female athletes.
The single-sex delegations were small to begin with (fewer than 10 athletes) suggesting an overall lack of participants available to the team bears more of the blame than any potential biases.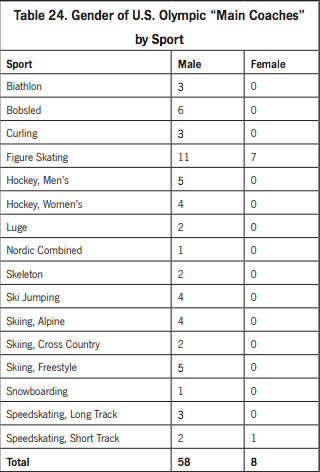 But the lack of women in American leadership roles for the Olympics and Paralympics is concerning the U.S. Winter Sport National Governing Bodies (NGB).
Eight committees, accounting for 123 members, have 39 women holding positions (31 percent). Only one governing body, the U.S. Figure Skating Board of Directors, is comprised of more women than men.
Four American governing bodies have women representation of less than 30 percent, falling short of the International Olympic Committees (IOC) target by the 2020 games.
The greatest inequality may exist in the coaching ranks for the Winter/Paralympic games:
With 13 to 14 percent of coaching staff jobs held by women, the road to equality in this area faces an even greater battle.
**All Graphs/Charts via Women's Sports Foundation: Women in the 2018 Olympic and Paralympic Winter Games
Trej Bell is a junior sports journalism student at Arizona State University