Why this matters
If the goal for sports teams is to have the best coach to lead to victory, what difference does it make if the coach is female?
In 2018, the NBA welcomed two women as assistant coaches and one as a game-related executive. Kristi Toliver was hired by the Washington Wizards. Jenny Boucek, who was with the Sacramento Kings, coaches for the Dallas Mavericks. Kelly Krauskopf became the first assistant general manager in NBA history for the Indiana Pacers.
Basketball Hall of Famer Nancy Lieberman paved the way as the first woman to coach a professional men's basketball team in 2009. She was followed by Natalie Nakase, who was hired by the Los Angeles Clippers as an assistant for video analysis. Becky Hammon has been a San Antonio Spurs assistant coach since 2014.
In 2018, Lieberman opened a new coaching avenue for women in Ice Cube's BIG3 Basketball League.
The 3-on-3 league of former NBA players announced in January 2019 the hiring of two-time WNBA champion Lisa Leslie to coach the Triplets, an expansion team, according to ESPN.
Not long ago, so many such hires in a short period of time would have been unimaginable. In 2012, no women worked as coaches for the 122 teams playing in the NBA, MLB, NHL and NFL, according to Slate.
"Zero head coaches, zero assistant coaches, zero assistant to the assistant coaches," Matthew J.X. Malady wrote in a 2012 Slate article. "The average NFL team employs 18 coaches. Major League Baseball teams have six coaches and a manager. Most NHL teams carry at least four coaches, and an NBA squad typically has a head coach and four to six assistants."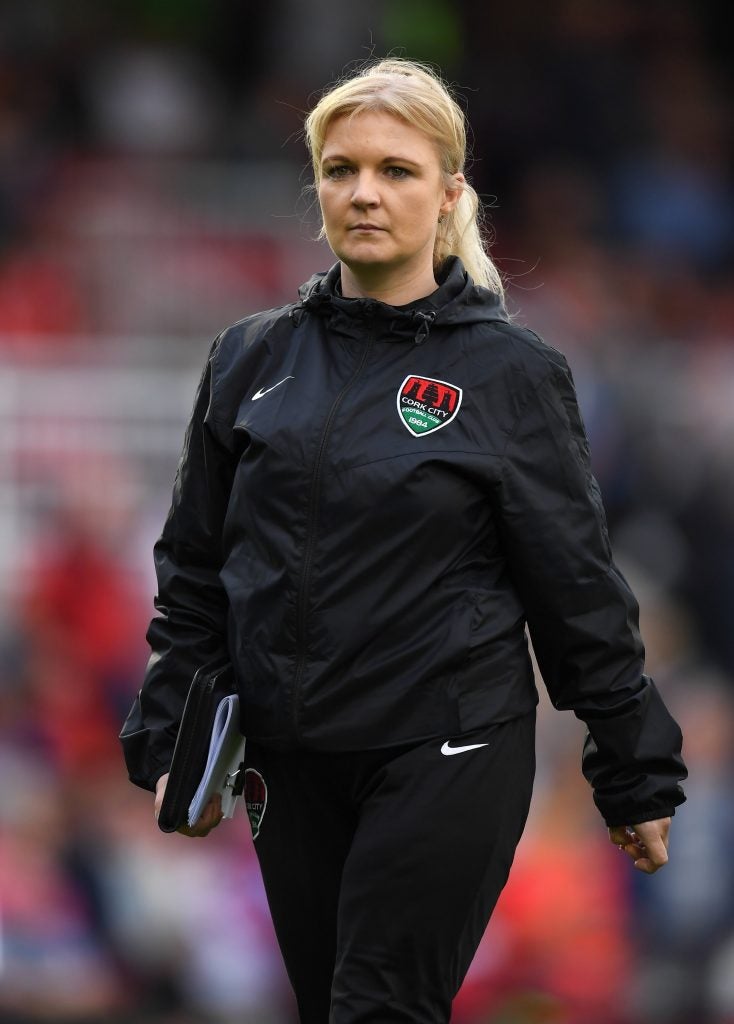 Since Malady's article, the NFL has added two female faces. Katie Sowers completed her first season as the San Francisco 49ers offensive assistant coach in 2018, and she has spent the last three years in the NFL. In 2016, Sowers spent time with Atlanta Falcons' head coach/wide receivers coach Raheem Morris "organizing, conducting and concluding practice drills."
In early 2019, Lisa Fallon made history in Ireland as the first female coach of Cork City Football Club. The role culminates Fallon's 12-year journey working her way up the ranks years in men's football.
"If she were a man, Fallon's CV, especially at international level where she helped Northern Ireland qualify for Euro 2016, would have earned her a coaching role at many clubs years ago," Donald Mcrae wrote in The Guardian. "Yet it needed Cork's open-minded approach to help Fallon break the gender barrier."
Only 20 percent of coaches in women's football are female. In men's football, isolated female coaches are sometimes asked if they offer oral sex as well as tactical insights or, in the case of Imke Wubbenhorst, if she should wear a siren so her players can pull on their shorts before she enters the dressing room."
In American football, Kelsey Martinez worked as a strength and conditioning coordinator from 2014-17 at Tom Shaw Performance in Orlando, Fla.
"Among her many notable trainees include 2014 Raiders first-round pick defensive end Khalil Mack, 2016 NFL Offensive Rookie of the Year quarterback Dak Prescott, Heisman Trophy winner running back Derrick Henry, as well as 2018 No. 2 overall selection Saquon Barkley," according to her Oakland Raiders profile page.
Since March 2018, Martinez has been the NFL's first female assistant coach, according to the Las Vegas Review-Journal.   
Former women coaching in the NFL include Jennifer Welter who in 2015 "became the first woman on an NFL coaching staff," according to a Michael LoRe 2018 article in Forbes.
Welter was hired by the Arizona Cardinals as an assistant coaching intern. She worked with inside linebackers during training camp and the preseason that year, Josh Weinfuss wrote in ESPN.
Welter continues to break barriers in football. She serves as a defensive specialist coach for the Atlanta Legends franchise in the Alliance of American Football (AAF), which began its inaugural season in February.
There are no female managers in any of the top 4 men's divisions. Male coaches are, however, well represented in the women's game. If you have any doubt that the explanation for this schism is prejudice, just read the comments below the line. https://t.co/UIC0WpivJo

— Matthew Syed (@matthewsyed) February 25, 2019
In 2016, Kathryn Smith made history as the first woman in NFL history to serve as a full-time coach, Mike Rodak wrote in ESPN.
"She (Smith) worked as a Special Teams Quality Control Coach for the Buffalo Bills, where she helped to formulate game plans and build playbooks for the team," Courtney Connley wrote in CNBC. "Smith held that position for one season under then-head coach Rex Ryan."
In a January 2018 CNN interview with Smith, she said she has been working toward landing a job with another NFL team and perhaps a head coaching position. "That would be amazing," Smith said.
Men's professional tennis players held off using female coaches throughout the first 40-plus years of their tour's existence.
Before Amelie Mauresmo served as coach to former No. 1 Andy Murray, she earned 25 singles titles during a 16-year playing career in which she also attained the No. 1 ranking on the women's tour.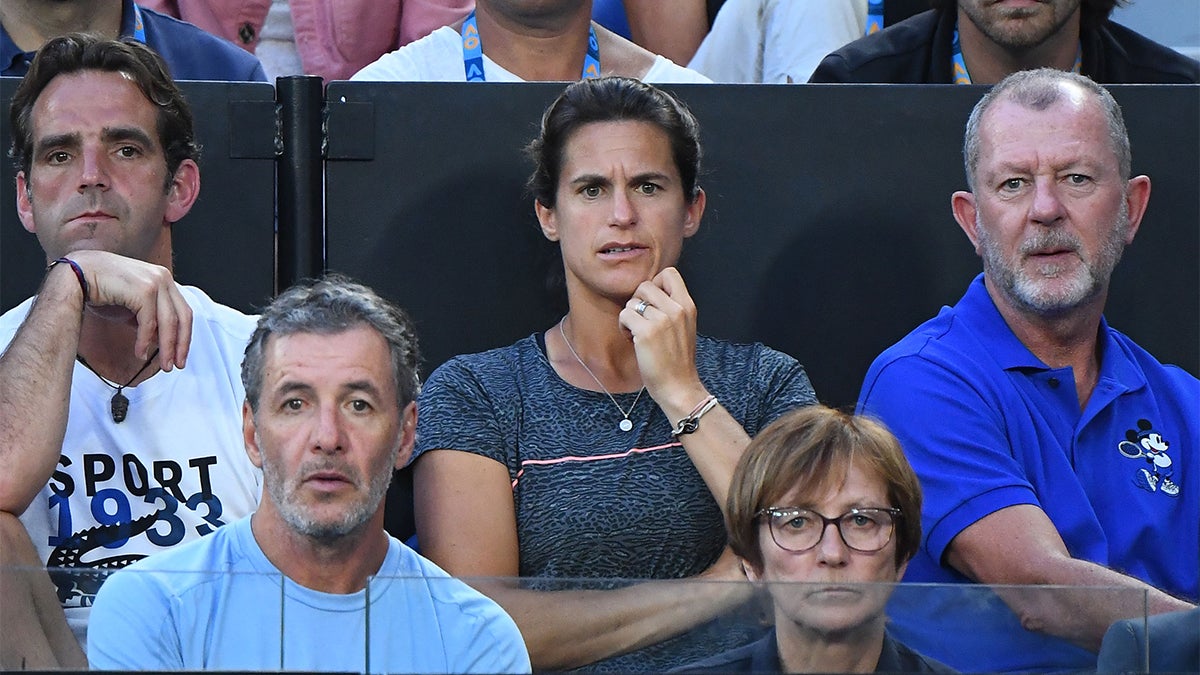 "The women's tour is dominated by male coaches, and it's been that way for a long time," Judy Murray, the mother of Andy, told WTA Insider. "After Andy started working with Amelie Mauresmo, I think a number of the women saw that actually bringing somebody into their teams that had that experience of being successful at the top end of the game as a player would be something that could help them in the major events."
Murray reached the final at the Australian Open in 2015 and 16 while being coached by Mauresmo. But that has not been Mauresmo's only high profile coaching gig. Prior to the start of the 2019 season, Lucas Pouille hired Mauresmo as his coach.
"Pouille, 24, reached a career-high ranking of No. 10 in March (2018) but did not win more than two matches consecutively after that, finishing the year with a 14-17 run," Ben Rothenberg wrote in The New York Times. "Playing without inspiration or belief, he slipped to No. 32 by the end of the season."
Pouille split with his coach of six years in November and hired Mauresmo.
"That's what I wanted to have with me: someone who believes in me and who believes we can go very far together," he said. "I'm very happy that she's part of it now, and we can work together, we can have the best results possible."
With Mauresmo in his coaching box, Pouille reached the semifinals in the men's singles draw of the Australian Open.
So that begs the question, will women coaching men ever be more than a rarity?
"If sports is interested in employing the "best person," it certainly should be," David Berri wrote in Forbes. "But, right now, sports teams - like non-sports organizations - are doing everything they can to hire the 'best.'"
Edith Noriega is a junior journalism student at Arizona State University
Tags:
Alliance of American Football
,
Amelie Mauresmo
,
Andy Murray
,
Arizona Cardinals
,
Australian Open
,
Becky Hammon
,
Big3 Basketball League
,
Cork City Football Club
,
female coaches
,
Jennifer Welter
,
Jenny Boucek
,
Kathryn Smith
,
Katie Sowers
,
Kelly Krauskopf
,
Kelsey Martinez
,
Kristi Toliver
,
Lisa Fallon
,
Lisa Leslie
,
Lucas Pouille
,
MLB
,
Nancy Lieberman
,
Natalie Nakase
,
NBA
,
NFL
,
NHL
,
Oakland Raiders
,
Washington Wizards
,
Women's Tennis Association