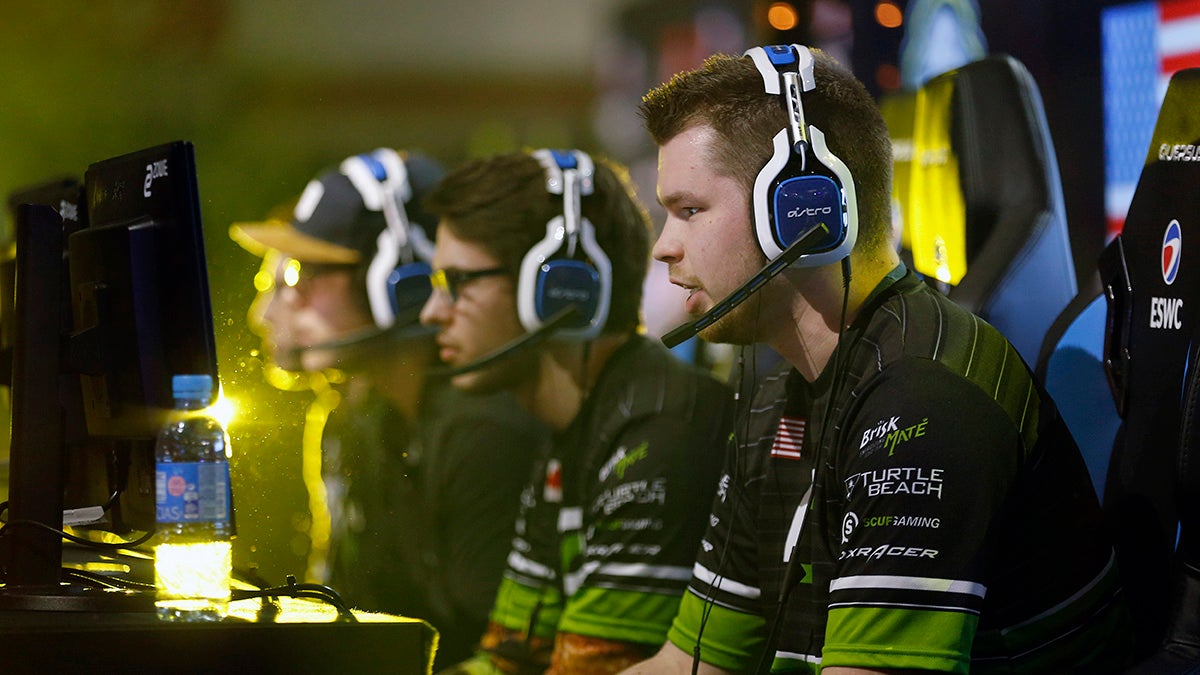 Key games, new sponsors and an increased investment in team sponsorship has esports at the top of its game as the 2019 calendar begins.
A frenzy propelled Fortnite onto the gaming scene in 2018 and now possesses more than 200 million registered users and generated more than $1 billion solely off in-game purchases.

Twitch was responsible for a great deal of exposure the game received. Streamers were able to captivate the highly sought-after younger demographic: 45 percent of teens age 13-17 watched Fortnite gaming content/streams.
The streaming service peaked in May 2018, when Fortnite topped 130 million hours of streams watched. That earned the game the title of Twitch's most watched game of 2018.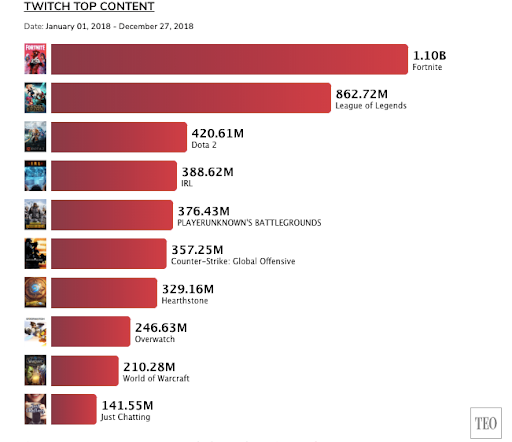 Graphic via The Esports Observer
Fortnite began its transition into the esports world with skirmish events throughout 2018, but it could be at the pinnacle of esports competition this year with the scheduled Fortnite World Cup.
Games such as Overwatch and NBA 2K, while already established in the esports community, have been improving their market growth.
Esports have demonstrated the ability of these leagues to capture big-name brands, such as Champion and Coca-Cola, as their sponsors. Esports increased its ability to gain 'non-endemic' support from well-established brands to extend its credibility within the sports community and NBA 2K has played a significant role.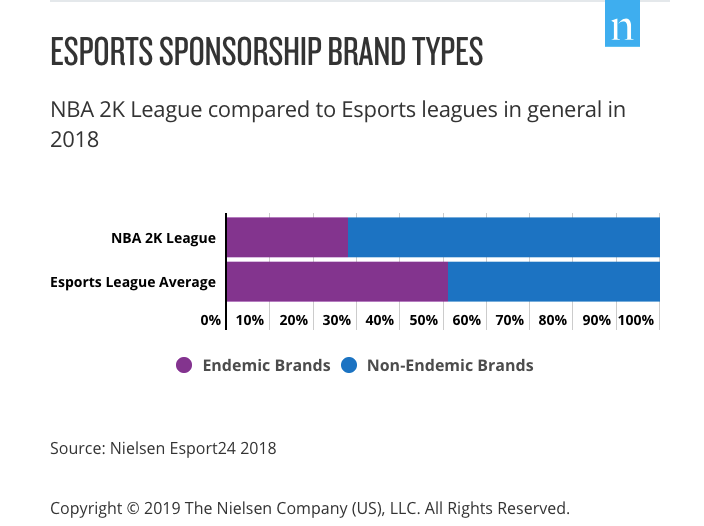 Graphic via Nielsen
The esports apparel market, like the leagues, has also tapped into sponsorships with one of the largest gains according to Nielsen Esport24 data, which showed a 12-percent increase (to 23 percent) in QI media value.
As esports continues its penetration into the broad market, the opportunity has enticed their stakeholders and made notice to the skeptics of its business and sport.
Trej Bell is a junior sports journalism major at Arizona State University
Related Articles
Athletes joining the ranks of esports investors
Growth of esports offering smaller colleges chance to compete with big boys
New report shows esports audience becoming more diverse
'E' stands for everywhere when it comes to esports
Not your father's injuries for esports gamers
Opinion: esports has a chance to make things right, but ignores women gamers
Who is watching, competing and building stadiums for esports?