Culture
Archive
ICYMI: Ichiro says goodbye, football team kidnapped in Cameroon and Pats owner offered deal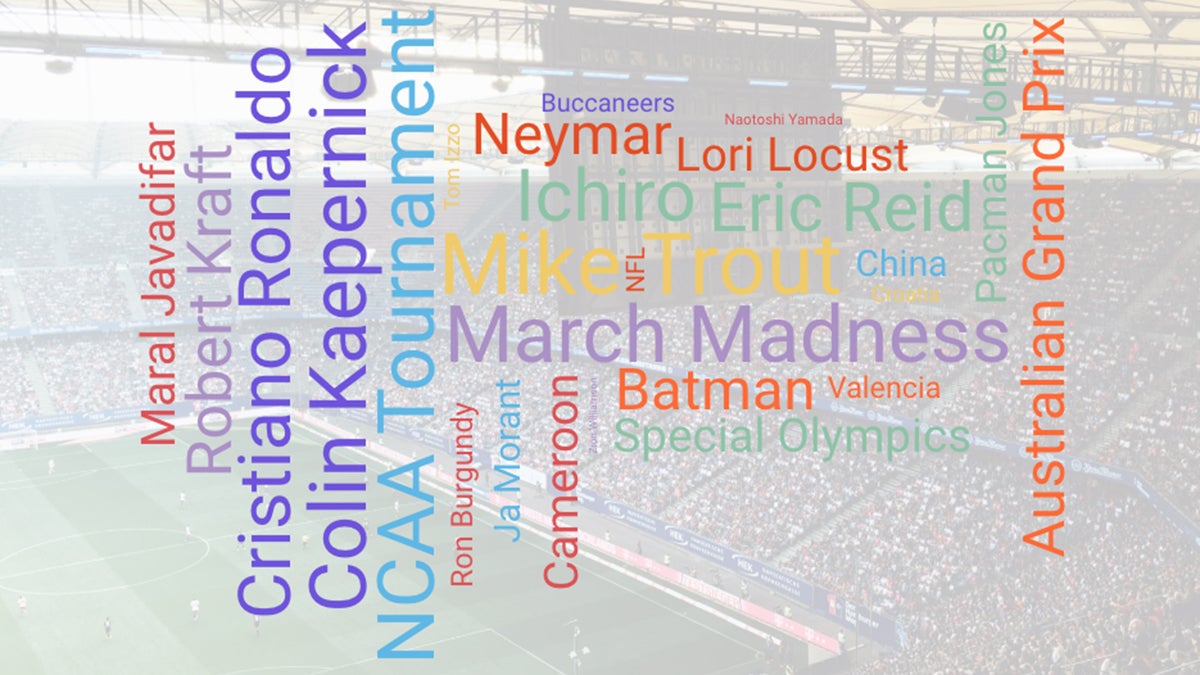 We all experience that feeling that the week can sometimes get away from you. News happens so quickly that it might feel like you don't have a chance to know what is going on in the world. Each week, GlobalSport Matters will compile some of the best of the other stories in the sporting news.  These stories will include new breakthroughs in sport science, information about changing technology and just good reads about the global sporting community. Have a story you'd like us to know about and share? Let us know.
Ichiro retires with one last game in Japan
A few hours east of his birthplace, Ichiro announced his retirement from professional baseball on Thursday following a victory by Suzuki's Seattle Mariners over the Oakland Athletics. He played 28 seasons combined between Japan and the United States and tallied more than 3,000 hits in the MLB. Last season, he played 15 games and then became a "uniformed adviser" for the Mariners, practicing and training with teammates but not playing games. He has not announced what will come next for him.
Armed men kidnap members of Cameroon university football team
Members of a Cameroon university football team were kidnapped this week. The kidnapped players have not been named and no group has claimed responsibility yet. A ransom request has been sent.
Patriots owner Robert Kraft offered a deal that would drop soliciting charges
New England Patriots owner Robert K. Kraft was charged with soliciting prostitution in Florida. He was offered a deal of a fine and community service. He pleaded not guilt and will appear in court on March 28th. This has brought light to a broader issue of sex trafficking and Kraft has donated money to the cause. Survivors of sex trafficking are planning to send a letter to the NFL in the coming weeks requesting that Kraft be barred from owning his team, which would be a huge step for the NFL.
Croatia, China join NBA Summer League in Las Vegas
The NBA Summer League is going to be adding two additional teams to the Las Vegas centered event from July 5-15. They are the Croatian and Chinese national teams. The two national clubs will be set to join the other 30 NBA teams. For Croatia it will be the first time they will be a part of the event, that drew in almost 140,000 spectators last year, and this will be China's second go-around of the summer league after they had sent a team in 2007.
Tampa Bay Buccaneers hire 2 female assistant coaches
The Buccaneers have hired Lori Locust and Maral Javadifar, making Tampa Bay the first NFL team with two female coaches on staff. Locust and Javadifar are the first full-time female coaches in Bucs franchise history. Locust is an assistant defensive line coach, and Javadifar is an assistant strength and conditioning coach, the team announced.
Valencia again targeted by Batman creators for logo
The Spanish Soccer club Valencia CF has angered DC comics after they unveiled a new logo celebrating their centennial. DC argues that the new bat logo is similar to the Batman logo. As reported by ABC news, " DC Comics filed a complaint with the European Union's office of intellectual property opposing the trademark application made by Valencia for its centennial logo on a claim there was a "likelihood of confusion" with some of the designs of Batman's symbol.
Sailing gold medalist Tunnicliffe Tobias, unretires, hoping to medal again in a different class
After retiring in 2014, Olympic gold medalist Anna Tunnicliffe Tobias is back on the water hoping to win her second gold medal at the Olympic Games in Tokyo 2020, this time in a different class.
Olympics super fan dies before 2020 Games dream fulfilled
Olympics super fan Naotoshi Yamada died a couple weeks ago at age 92. He is known for attended every single summer games since 1964. Unfortunately, he will not be able to fulfill his dream of attending the summer games in his own country of Japan. The summer Olympics return to Tokyo, Japan next year for the first time since Yamada's first Olympics game in 1964.
Mike Trout signs largest contract in sports history
Los Angeles Angels center fielder Mike Trout signed a 12-year, $430 million contract on Tuesday, the largest in MLB history. Trout's extension comes weeks after Bryce Harper and Manny Machado each signed $300 million contracts in free agency. The deal includes a no-trade clause and absorbs the final two years of his remaining contract.
Compiled by the student journalists of the Sports Knowledge Lab