Culture
Archive
Donation aims to eliminate U.S. soccer pay differences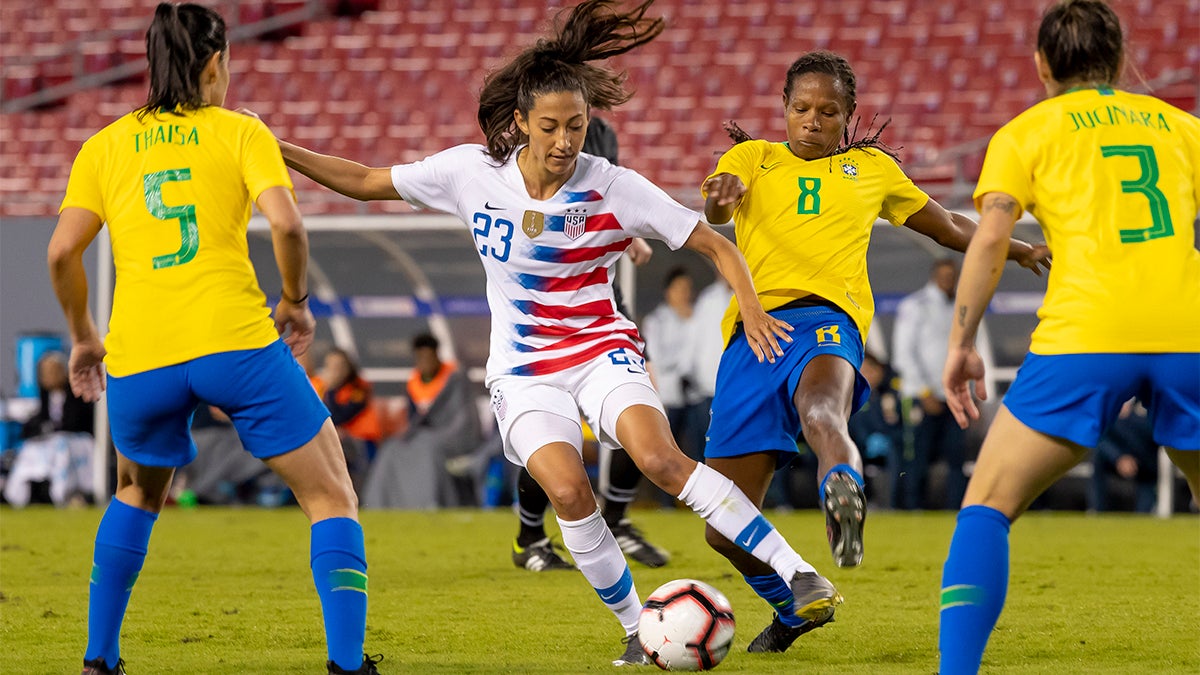 In the wake of the U.S. women's national team's lawsuit against U.S. Soccer for gender discrimination, a third party is stepping in to help the team gets its fair share.

LUNA Bar announced a donation of $718,750 to the U.S. women's national team program in honor of Equal Pay Day on April 2. The money will be used to eliminate the difference in roster bonus size between the men's and women's team ($31,250 difference) in 2018.
The donation's origins trace to before the team filed its gender discrimination suit when LUNA Bar representatives reached out to Becca Roux, the executive director of the USWNT Players Association. LUNA representatives wanted to know what they could do to "support the women in their quest for equal pay," Roux said in an interview with espnW.
"After that, it all went extremely fast."
LUNA's donation is a small step toward equalizing pay between the men's and women's national teams. Each member of the men's team makes a base salary of $100,000, compared to $72,000 for the women, according to Business Insider. The women receive bonuses only for wins ($1,350). The men's team earns a $5,000 per game bonus as well as a $3,166 bonus for every win in the 20-game slate per year.
The women get $50 per day for travel expenses to games in the U.S. and $60 per day when playing internationally. The men get $62.50 and $75 per day, respectively.
Winning the FIFA World Cup is a big deal for the players and for their bank accounts. When the USWNT won the 2015 FIFA Women's World Cup, each member of the team received a $75,000 bonus. If the U.S. men had won the 2018 FIFA World Cup (the team did not qualify)? Each member of the USMNT would have received $390,625.
TJ Mathewson is a junior journalism student at Arizona State University.
Tags:
Alex Morgan
,
discrimination
,
donations
,
FIFA
,
LUNA
,
LUNA Bar
,
Megan Rapinoe
,
U.S. Soccer
,
USMNT
,
USWNT
,
Wages
,
wages discrimination
,
World Cup