Culture
Archive
ICYMI: Controversial no-call costs NHL refs next round and NFL draftee helping tornado victims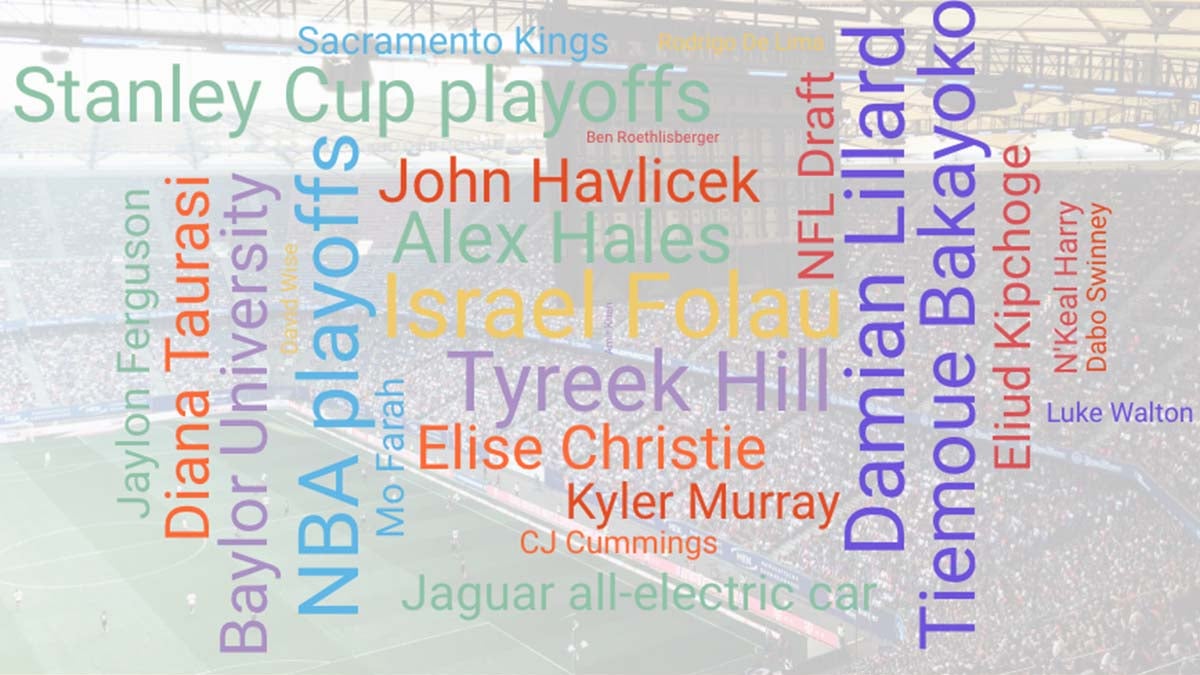 We all experience that feeling that the week can sometimes get away from you. News happens so quickly that it might feel like you don't have a chance to know what is going on in the world. Each week, GlobalSport Matters will compile some of the best of the other stories in the sporting news.  These stories will include new breakthroughs in sport science, information about changing technology and just good reads about the global sporting community. Have a story you'd like us to know about and share? Let us know.
Dan O'Halloran and Eric Furlatt did not appear on the list of officials assigned to the second round of the Stanley Cup Playoffs after a controversial non-call in a Game 7 between the San Jose Sharks and Vegas Golden Knights. After Joe Pavelski was cross-checked in the head, no penalty call was made until play stopped.
Louisiana Tech's Jaylon Ferguson helping tornado victims during NFL draft
Jaylon Ferguson is in Ruston, La., helping victims of the recent tornado where there is no cell phone service so he may not know if he is drafted.
NBA and Kings will investigate claim against Luke Walton
As the NBA begins to deal with its own ventures into #MeToo reckoning, a new lawsuit from journalist Kelli Tennant alleging recently hired Sacramento Kings coach Luke Walton sexually assaulted her in 2014, while he was an assistant for the Golden State Warriors. In response, attorneys from the team and NBA jointly are investigating Walton. The coach has retained lawyer Mark Baute, who represented guard Derrick Rose as Rose dealt with a civil suit alleging he raped a woman in 2016.
Teenager sets 15 records at Pan-Am Weightlifting championships
18-year-old CJ Cummings set 15 records in one day at the Pan American Weightlifting Championship in Guatemala City. Each of his lifts, and the total of them, set a new junior and senior American record, junior and senior Pan American record, as well as the new junior world record.
Baylor women accept invitation to visit White House
Typically, champions in collegiate or professional sports  get invited to the White House to meet the president. However, during Donald Trump's presidency several teams have declined the invitation. The Baylor University women's basketball team won the NCAA women's basketball tournament and have accepted the invitation from the President. The Bears are the first women's team to accept an invitation to the White House under Trump's presidency.
WNBA signs multiyear deal with CBS
The WNBA signed a multiyear deal with CBS Sports to have 40 games broadcasted starting this upcoming season. The WNBA games will now be split between ESPN2 and CBS Sports now that this new contract has been created.
Former UFC fighter De Lima killed in hit-and-run
Former UFC fighter Rodrigo De Lima was killed in an apparent hit-and-run following an argument Sunday in the city of Belém, Brazil. The man who hit him has been identified as Jefferson Roger Maciel and police are still on the search for him. De Lima was married with two children and his last fight was won via submission against Luiz Fabiano in the co-main event of the Shooto Brazil 85 this past June.
Compiled by the student journalists in the Sports Knowledge Lab at Arizona State University