Culture
Archive
Australia's aboriginal athletes standing up for changes, equality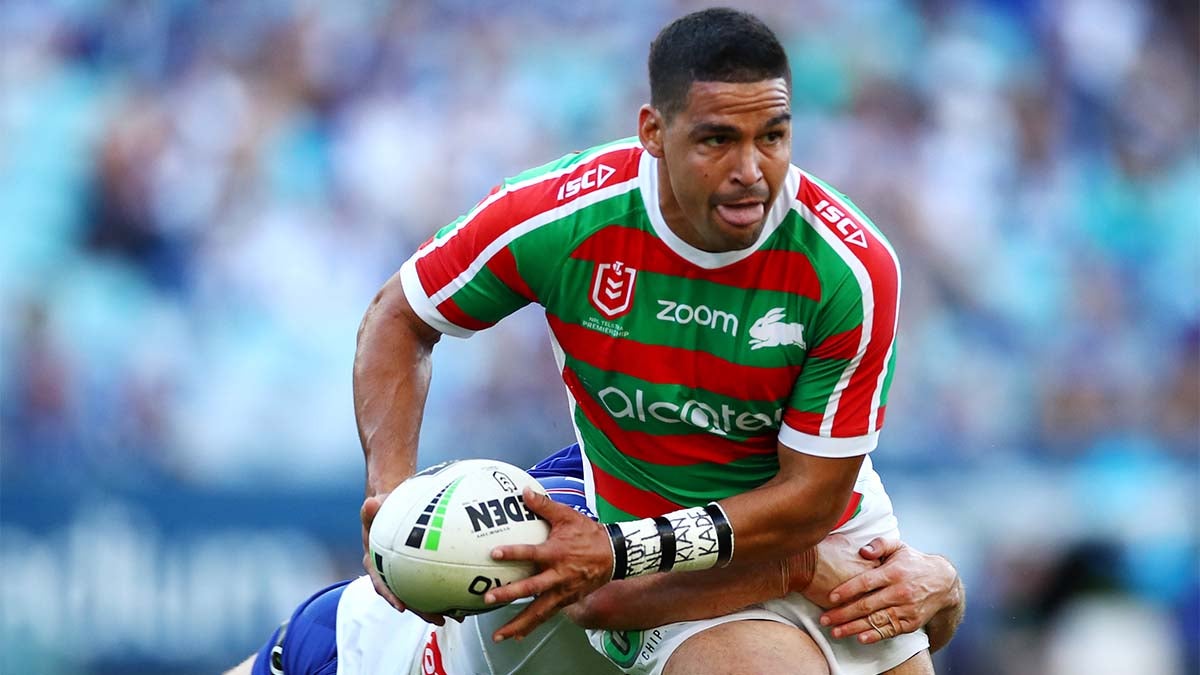 The first line of Australia's national anthem, "Advance Australia Fair" is "Australians all let us rejoice, For we are young and free."

However, many members of the Australian aboriginal community don't rejoice because they aren't treated fairly.
The Beyond Blue organization, an Australian independent non-profit dedicated to mental health support, conducted a study researching discrimination and treatment of Australian aboriginal people, age 25 to 44. The study found Australian aboriginal people are the second biggest group of people discriminated against in Australia — behind only the group who don't speak English. More than half of all Australians have witnessed specific discriminatory behaviors against aboriginal people. The study shows there is low motivation to change this behavior.
Aboriginal athletes want the aboriginal community to feel included in the anthem, so they are using their platforms to call for change.
The Indigenous All Stars rugby team captain, Cody Walker, and Australia's national rugby team coach, Mal Meninga, have called for the changing of the national anthem. In February, Walker, who is an aborigine, said the anthem was not representative of him or his family.
"It just brings back so many memories from what's happened, and I think everyone in Australia needs to get together and work something out," Walker told reporters.
Meninga agreed with Walker's statements and called for a referendum.
"I can't see any reason why we can't ask all of Australia once again what is a true and contemporary song for Australia now," Meninga wrote in a National Rugby League column.
Meninga and Walker aren't the first sports figures to speak out against the anthem. Indigenous boxer Anthony Mundine has been very outspoken on the anthem.
"(Aboriginal people have) never had any representation on the Australian flag," Mundine said in 2012.
"We need to move forward as Australians no matter of our colour. We're now on the UN Security Council; we're world heavyweights. Now is the time for change."
Recently, racist posts were directed toward Port Adelaide soccer player Paddy Ryder and have initiated more conversation about aborigines in sport. On April 19, an Adelaide member posted a racist comment on a Fox Footy Facebook thread.
"It's really disappointing that another Aboriginal man is standing up here with this happening to us again," Ryder said.
These comments follow other instances of racist comments directed toward Ryder's teammate, Eddie Betts, and West Coast soccer player Liam Ryan.
"It's an attack on our culture and our people but we're going to keep fighting the fight," Ryder said. "We've just got to keep on it and keep educating people and hopefully one day we'll get there."
The comments about Australia's anthem and its racial treatment are instances in which aboriginal athletes have used their platform to emphasize the recognition and inclusion of indigenous people. It shows there is still work to be done about the treatment of aboriginal people.
Aboriginal people were excluded from the original constitution because they were considered a dying race that did not need citizenship, according to the Australian Human Rights Commission. However, in a 1967 referendum, more than 90 percent of Australians voted in favor of changing the constitution to implement laws for aboriginal people.
Although they were recognized in the constitution, aborigines were not given full citizenship rights or equal pay. The lack of equal treatment triggered conflicts regarding land and indigenous rights in the decades that followed.
As these issues progressed, many indigenous athletes showed support for their roots and talked about aboriginal problems. However, their show of support was not applauded by many.
According to Racism and Law in Australian Rules Football, St. Kilda soccer player Nicky Winmar was racially taunted by spectators after a match against the Collingwood soccer team. Winmar, who is aboriginal, responded by lifting his shirt, pointing to his chest and making a simple, yet famous declaration.
"I'm black — and I'm proud to be black" Winmar declared, followed by blowing a kiss to the crowd.
The president of Collingwood, Allan McAlister, condemned Winmar's actions.
McAlister said indigenous people should "conduct themselves like white people" in response to Winmar's response to racist taunts.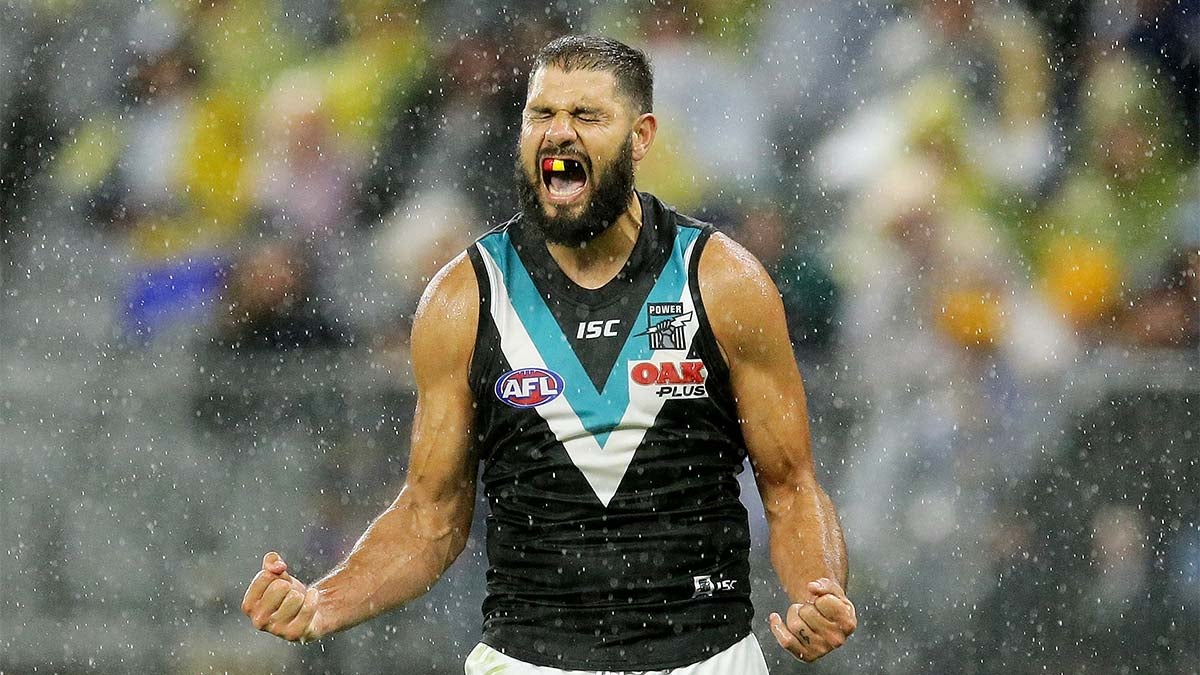 Although Winmar's actions were condemned McAllister and others, they were respected by the aboriginal community; a community that constantly dealt with people disrespecting their skin color.
The National Indigenous Television called Winmar's stance one of the most important moments in the Australian Football League.
The following year, Cathy Freeman, Australia's champion 400-meter runner, earned the scorn of Arthur Tunstall, the team's chef de mission, at the 1994 Commonwealth Games. After winning the women's 400 meter race, Freeman took a victory lap while draped in Aboriginal flags.
"I took the flag and draped it over my shoulders like a cape and trotted off. I wanted to shout, 'Look at me, look at my skin. I'm black and I'm the best!' There was no more shame," Freeman, who is indigenous, stated in her autobiography.
According to the New York Times, a poll showed 73 percent of Australians approved of her actions. Because of her actions, Freeman became a key cultural and sporting ambassador for the Australian Indigenous community.
So, whether it's displaying a flag, taking a stand against and raising awareness of racist treatment or challenging the anthem, aboriginal athletes are using their platform to make sure their people and their culture will be respected.
Katelyn Oates is a sophomore journalism major at Arizona State University
Related Articles
Sing, stand, hand on heart: Not all national anthems play out the same
Protesting NFL players may have a case under First Amendment
New poll: Majority of Americans support athletes' right to take a knee
Athlete activism is on the rise but so is the backlash