Culture
Archive
Inequality, corruption continue to hamper women's football globally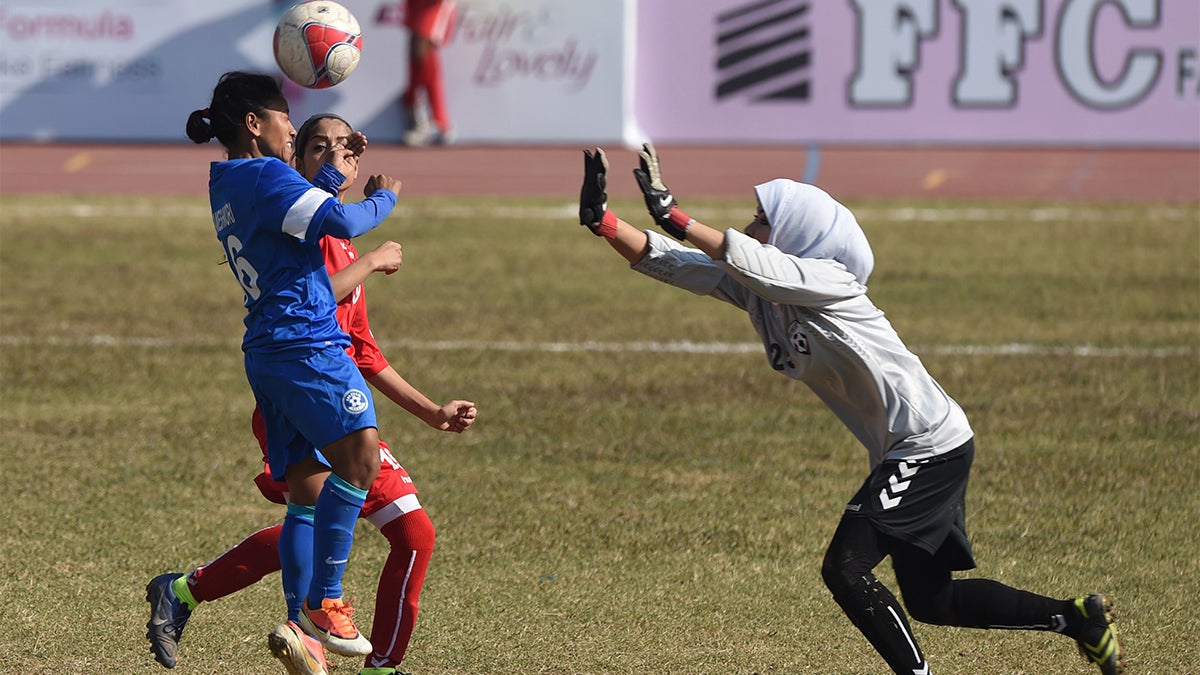 The 2019 Women's World Cup has one match left to play — its final between the United States and the Netherlands, which will take place on July 7 in Decines-Charpieu, France. 

This Women's World Cup will be regarded as a triumph overall, particularly from revenue and attendance standpoints. Four nations — Chile, Jamaica, Scotland and South Africa — made their debuts, while Argentina and Italy returned after droughts that extended beyond a decade. From an on-field perspective, many of the 24 teams will feel proud of their accomplishments over the course of the 52-game tournament.
That pride will come in spite of problems promoting the women's game within many of these nations' borders. 
Most, if not all, of these countries continue to struggle with corruption in the women's game. The effects have been even more pronounced in countries that did not make it to France for the World Cup. Star players on top teams have grown weary of the lack of advancement compared to men's soccer, which has become the globe's most lucrative sport, and the highest-profile player to take a stand prior to the Women's World Cup was Lyon superstar Ada Hegerberg. 
The one-time Norway captain — subjected to sexism while receiving the Ballon d'Or in 2018 — elected to sit out the World Cup, the most dramatic escalation of her two-year standoff with the Norwegian federation. The 23-year-old has alleged the country generally does not look upon women's soccer favorably, even as the federation struck a deal for equal pay between men and women.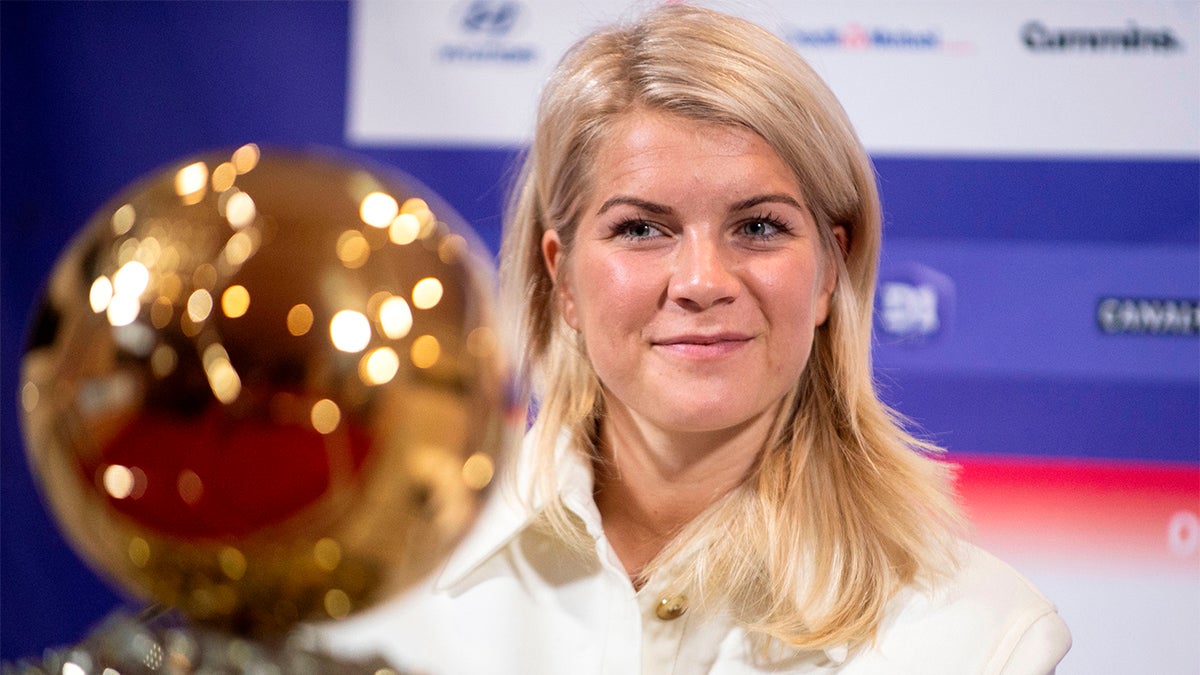 Still, as one of the world's most famous female soccer players, Hegerberg's beliefs carry weight and can serve as an international barometer for the game. Even as Norway claims it has made progress in promoting women's soccer, other nations continue to lag far, far behind.
Iran's women's team has never taken part in an international tournament, and the country actively harms interest in the game through its longtime ban on women entering stadia to watch soccer matches. Women were permitted to watch a 2018 World Cup match that was shown on the videoboard of Tehran's Azadi Stadium, and FIFA took that opportunity to open a dialogue with Iranian officials regarding female attendees. However, the governing body would not provide a breakthrough date, and Iran's president Hassan Rouhani does not believe the restrictions will be lifted anytime soon.
Elsewhere in the region, Afghanistan's women's team has started to fight back against sexual assault perpetrated by members of the Afghanistan Football Federation — including its former president, Keramuddin Keram, whom FIFA banned for life on June 8, 2019.
The systematic physical and psychological abuses committed at the highest levels of the game in the war-torn Muslim-majority country reportedly included as many as 25 girls abused during Keram's 15-year tenure as president.
Led by captain Khalida Popal and American coaches Kelly Lindsey and Haley Carter, the Afghanistan team has started to train once more as they await justice. Despite not seeing a single dime for their efforts, the three women stand at the forefront of a rebuilding effort forged through an intricate combination of "crowdsourcing, a partnership with Soccer Without Borders, and their personal time." 
On Afghanistan's eastern border is Pakistan, another country with a football federation whose activities have severely affected women's soccer. Pakistan's women's team did not qualify for the Asian Cup or the South Asian Football Federation Championship, extending a run that has seen the side miss international competitions each year since 2014. 
Makhdoom Syed Faisal Saleh Hayat — the federation's president since 2003 — has overseen the sharp decline of both the men's and women's teams in Pakistan, but he has retained FIFA's support even in light of possible election manipulation in 2015. Hayat also withdrew the women's teams from international competition in 2016 — due to a third-party supervisor overseeing a factionalized Pakistan Football Federation. FIFA went on to suspend the federation outright.
Even after elections in December 2018, which saw Syed Ashfaq Hussain emerge victorious, Hayat continues as the effective chief of the PFF. FIFA and the Asian Football Confederation do not recognize Hussain as president.
Many of South America's women's teams actually fell off FIFA's rankings list two years ago as federations on the continent essentially ignored scheduling friendlies and even failed to staff certain national sides properly. Only after several years of rehabilitation did Argentina and Chile reach the 2019 Women's World Cup group stage — the former qualifying after a 12-year absence, the latter securing qualification for the first time. The two nations competed in the 2018 Copa America Femenina and finished second and third, respectively. In France, they narrowly missed advancing to the knockout stage, while regional powerhouse Brazil took the host nation to extra time in the Round of 16.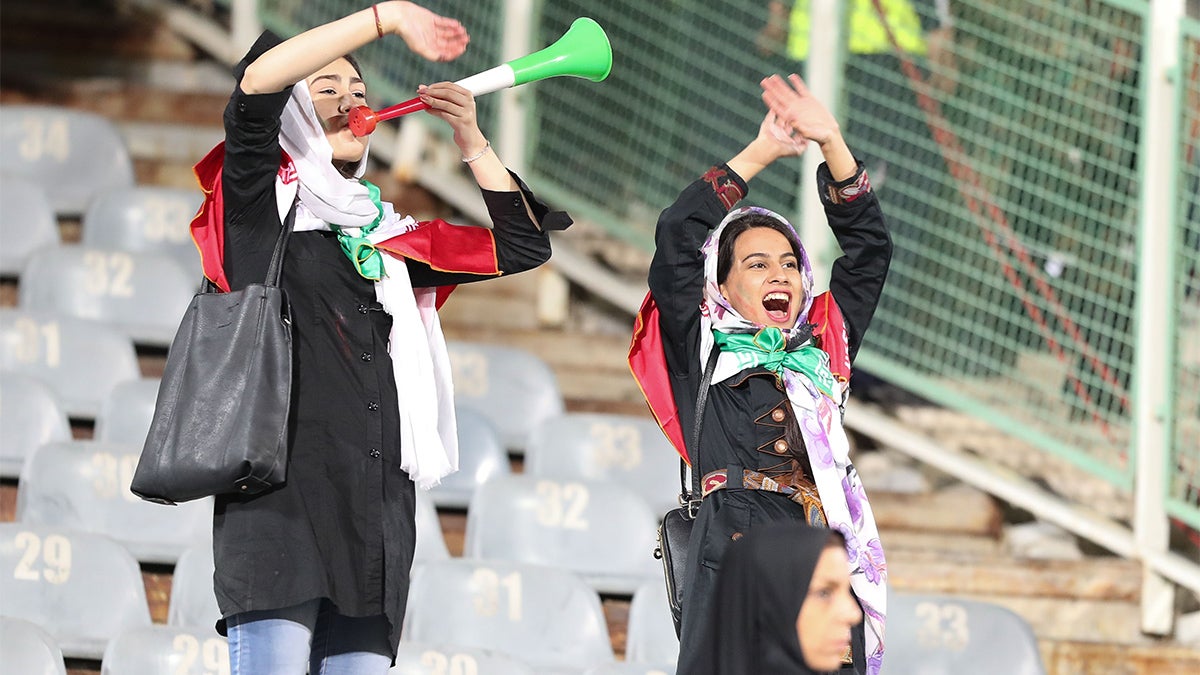 Colombia's women's team accused the nation's governing body of sexual discrimination and providing inferior benefits to those of the men's team shortly after the U.S. women sued U.S. Soccer for similar issues. Colombia has not had a head coach since June 2018, have not been paid, or had matches scheduled. 
Brazil has succeeded on the pitch despite a male-dominated federation that "shut women out of leadership positions for decades" and fired Emily Lima — its first female head coach — after 10 months. The move did not cost the team its superstar striker Marta, but five other players departed in response to Lima's sacking.
Marta grew up and began her career within a soccer culture that had only recently emerged from a nearly 40-year ban on women partaking in sports because it was "incompatible with their nature." Brazil's national women's league was only founded in 2013 — by that time, the well-traveled Marta was playing in Sweden, the country where she gained prominence in the early 2000s.
Brazil — often competitive internationally — has struggled with prejudice at home, and even the game's most dominant country has grappled with its own federation over equal rights.
The United States national women's team has a pending class-action lawsuit against the United States Soccer Federation. Long-standing "institutionalized gender discrimination" is central to the case, which has seen 28 national team players — including stars Carli Lloyd, Alex Morgan and Megan Rapinoe — allege violations of the Equal Pay Act and a section of the Civil Rights Act. 
Upon the U.S. team's return home following victory in the 2015 World Cup, U.S. Soccer scheduled practices and games on artificial turf rather than grass. Artificial turf has an infamous renown as a danger to players sprinting at high speeds as cleats can get caught on the surface. This can lead to severe leg injuries — such as the torn right ACL Rapinoe suffered in December 2015. Rapinoe recovered in time to be selected for the 2016 Olympics in Rio.
Judging from the high quality of play at this year's Women's World Cup, there is a bright future ahead for women's soccer. However, this future may not be realized fully until FIFA promotes a healthy relationship between national federations and national teams. Investment in the game and respect for the game have grown immensely in recent years, but real progress will stall unless world soccer's governing body takes actionable steps to eliminate corruption of all types at all levels.
Jeremy Beren is a senior sports journalism major at Arizona State University
Editor's note: The Global Sport Institute is studying athlete activism across the globe and how the push for equal pay, immigrant rights, criminal justice reform, civil rights and environmental justice along with gender equity are central to today's athlete activism. 
Related Articles
Colombia's women's national team accuses FCF of discrimination, neglect
European club-level growth indication women's game growing
USWNT, U.S. Soccer agree to mediation over World Cup pay
U.S. women's soccer team sues governing body over gender discrimination
Podcast: The USWNT lawsuit a big step for pay equity
Opinion: USWNT discrimination lawsuit underscores importance of Title IX
Women's sport in Australia making strides to equality
Rapinoe's silent protest to speak volumes at Women's World Cup
Tags:
2016 Summer Olympics
,
2018 Copa America Femenina
,
2019 FIFA Women's World Cup
,
2019 FIFA Women's World Cup final
,
Ada Hegenberg
,
Afghanistan
,
Afghanistan Football Federation
,
Alex Morgan
,
anterior cruciate ligament
,
Argentina
,
Asian Cup
,
Asian Football Confederation
,
Azadi Stadium
,
Ballon d'Or
,
Brazil
,
Carli Lloyd
,
Chile
,
Civil Rights Act
,
Copa America
,
Copa America Femenina
,
Decines-Charpieu
,
Dutch
,
election
,
Emily Lima
,
Equal Pay Act
,
FIFA
,
football
,
France
,
Haley Carter
,
Hassan Rouhani
,
Iran
,
Italy
,
Jamaica
,
Kelly Lindsey
,
Keramuddin Keram
,
Khalida Popal
,
Lyon
,
Makhdoom Syed Faisal Saleh Hayat
,
Marta
,
Megan Rapinoe
,
Middle East
,
Muslim
,
Netherlands
,
Norway
,
Norwegian Football Federation
,
Pakistan
,
Pakistan Football Federation
,
Rio
,
Scotland
,
soccer
,
Soccer without Borders
,
South Africa
,
South Asia
,
South Asian Football Federation Championship
,
Syed Ashfaq Hussain
,
Tehran
,
U.S. Soccer
,
United States
,
United States Soccer Federation
,
United States Women's National Team
,
USWNT
,
women
,
women's soccer
,
Women's World Cup