Culture
Archive
Champion wrestler steps off the mat, into Ukrainian politics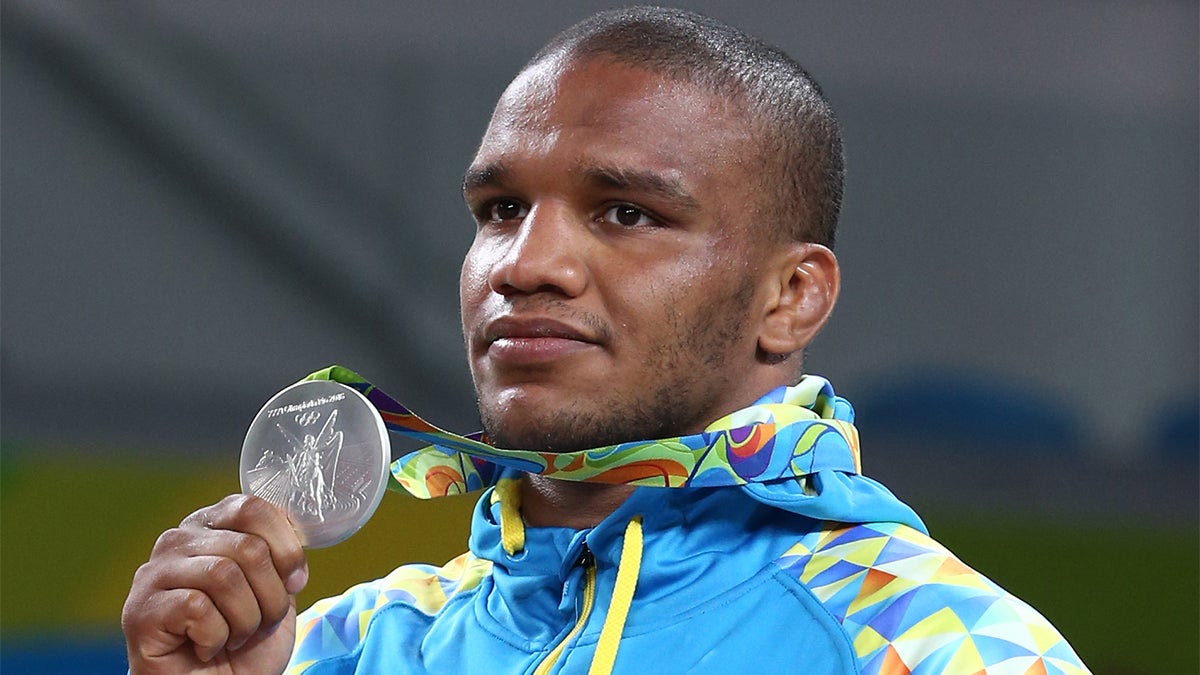 For being 28 years old, Zhan Beleniuk has accomplished a lot in life. As a wrestler, he medaled at the European and World championships. He won an Olympic silver medal. But after elections held July 21, he became the first person of mixed race to hold a seat in Ukraine's parliament.

Beleniuk was born in Kiev, Ukraine, to a Ukrainian mother and Rwandan father. He started wrestling at a young age and became a professional wrestler in 2010. He competes in Greco-Roman style wrestling in the 85 kilogram weight class.
The young wrestler made his run for parliament as a way to battle racial stereotypes prevalent in Ukraine. 
Describing himself as 100-percent Ukrainian, Beleniuk told Peace and Sport his election would demonstrate "we're really a country that's modern and that treats all races, all ethnic groups the same."
Meet Zhan Beleniuk,

Ukraine's first black MP who has been just elected to the parliament on the @ZelenskyyUa's party list. A legendary Ukrainian wrestler and Olympic medalist, he is making another kind of history for the country today. pic.twitter.com/Tgk4q9VaBO

— Maksym Eristavi (@MaximEristavi) July 22, 2019
Incidents of blatant racism against not only those of African descent, but also those of other minority groups have taken place in recent years.
Beleniuk is part of the Servant of the People party — the same party as the recently elected Ukrainian president, comedian and actor Volodymyr Zelensky. The party possesses a strong anti-corruption platform and many young members, who run for parliament seats.
This is not Beleniuk's first foray into politics. Prior to the 2016 Olympics, he was outspoken against Ukraine's sports authorities, calling for more financing and better training conditions for Ukrainian athletes competing on the world stage.
While serving in parliament, Beleniuk hopes to also qualify for and compete in the 2020 Tokyo Games.
Sarah Farrell is a graduate student studying sports journalism at Arizona State University
Related Articles
Ukraine mixed-race wrestler tackles prejudice in run for parliament
RIO 2016: Who is Ukraine's Olympic Wrestling Prodigy Zhan Beleniuk?
Tags:
2020 Tokyo Games
,
European Championships
,
Greco-Roman
,
Greco-Roman wrestling
,
Olympics
,
Olympics 2016
,
Olympics 2020
,
parliament
,
racism
,
Rio Olympics
,
Rwanda
,
Servant of the People party
,
Tokyo Olympics
,
Ukraine
,
Ukraine Elections
,
Verkhovna Rada
,
Volodymyr Zelensky
,
World Championships
,
wrestling
,
Zhan Beleniuk