Culture
Archive
Gay Footballer Twitter account sparks debate after deletion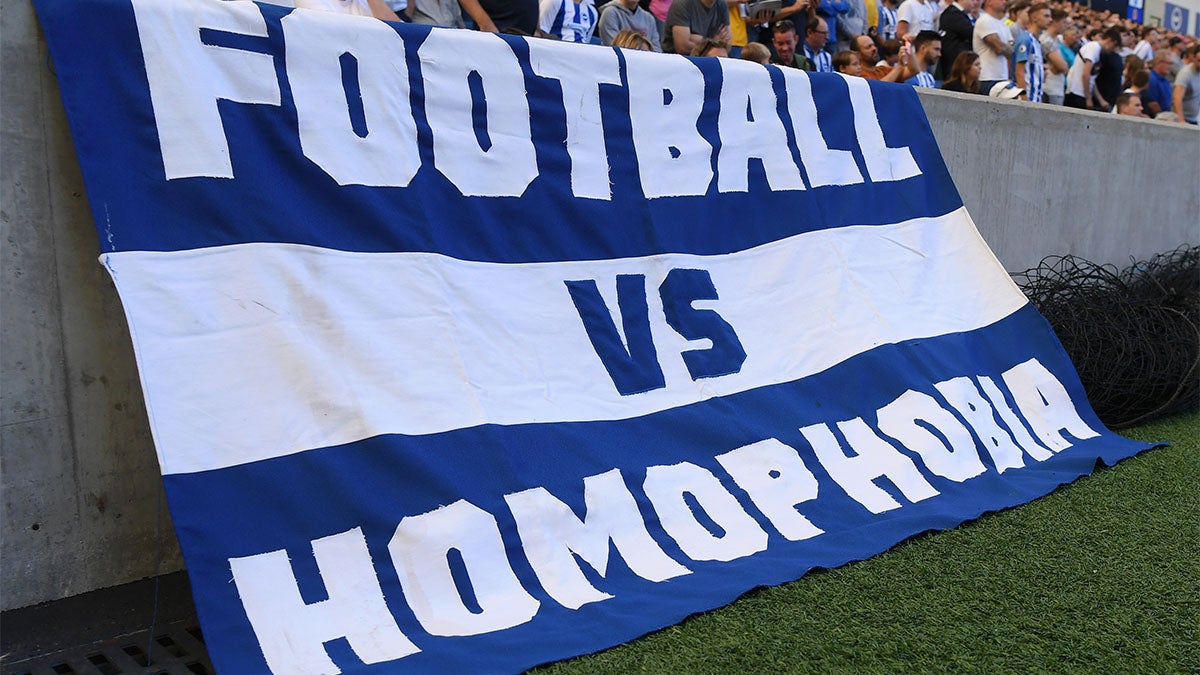 In July 2019, soccer fans on Twitter excitedly began to track an account run by someone known simply as "The Gay Footballer."

Posting under the handle @FootballerGay, the account racked up almost 50,000 followers. Then, to the surprise of many, the account's operator deactivated it on July 24 — less than a month after the first tweet. 
The soccer player in question claimed he played in the English Football League Championship, which is the tier directly below the Premier League. He claimed to be under 23 years old, consistent with the ages of many second-division players. Prior to the account's deletion, the "Gay Footballer" seemed to emerge as a beacon of hope for many followers of a sport that has a longstanding affiliation with homophobia — one that, in some circles, has experienced a surge.
While active, the account received widespread attention and support, but anger and confusion followed the account's termination after 19 days. The reputed footballer vacillated between offering more details or continuing to shield his identity in messages to the British Broadcasting Corporation. The page — offline for more than a week at the time of writing — is suspected by some of being a hoax, bearing similarities to what North Americans refer to as catfishing.
Real or otherwise, @FootballerGay's anxieties are not unique, but they are not shared universally by other footballers in similar positions. Earlier in 2019, Australian forward Andy Brennan became the first player from his country to come out as gay, which he has since described as a liberating experience.
"The reaction has been amazing, I haven't had one negative comment," Brennan said in July. "That was something I feared a lot with everyone I told, but everyone – teammates, family, friends – has been amazing."
Referee Ryan Atkin came out in 2017 — the first match official in a professional league to do so. In a column for the Independent, Atkin pointed to a number of campaigns designed with the intention of eliminating homophobia in soccer and drew upon his own experiences with mental health to make parallels with the "Gay Footballer" account.
"(Deciding whether to come out) tormented me for many years, until a point my performance was suffering," Atkin wrote. "I had been demoted in refereeing levels. I was falling out of love with the game, and it was causing me mental health issues. I was living a life in the shadows."
Justin Fashanu lived his life in the shadows until October 1990, when he became the first English footballer to come out in a media interview. Fashanu was a forward who played for a number of clubs starting in 1978, and he appeared 11 times for England's Under 21 national team. However, after moving to the United States in the late 1990s, Fashanu was accused of sexually assaulting a 17-year-old boy in Maryland. After he fled to England, he committed suicide in May 1998.
Though his coming out can be considered a watershed moment, Fashanu's brother John continues to express skepticism that Justin was gay.
"We might have moved on from the days of Justin Fashanu – who publicly came out as gay then took his own life eight years later – but we still don't have an openly gay male professional football player in the UK," Atkin wrote. "However much more accepting the game might seem, the facts speak for themselves."
The "Gay Footballer" Twitter account may be gone for good, and it is a reminder of the trauma closeted football players face with the prospect of coming out. However, positive experiences from Atkin and Brennan serve to offer hope for a more understanding future and a larger safe space — not just for football players, but for all athletes.
Jeremy Beren is a senior sports journalism major at Arizona State University
Related Articles
'Urge for masculinity': Homophobia remains entrenched in German football
More groups offering support to LGBTQ sports community
LGBTQ student athletes risk mental health when joining a sport
Former football player Michael Sam says his sexuality forced him to prove himself
Tags:
@FootballerGay
,
Andy Brennan
,
Australia
,
BBC
,
catfishing
,
culture
,
England
,
England national team
,
football
,
Football League Championship
,
Football v. Homophobia
,
Gay Footballer
,
homophobia
,
homosexuality
,
John Fashanu
,
Justin Fashanu
,
Maryland
,
Premier League
,
Pride in Football
,
Rainbow Laces
,
referee
,
Ryan Atkin
,
sexual assault
,
soccer
,
the Independent
,
Twitter