Culture
Health
Ultra runner connection to nature drives Stubai Ultratrail competitors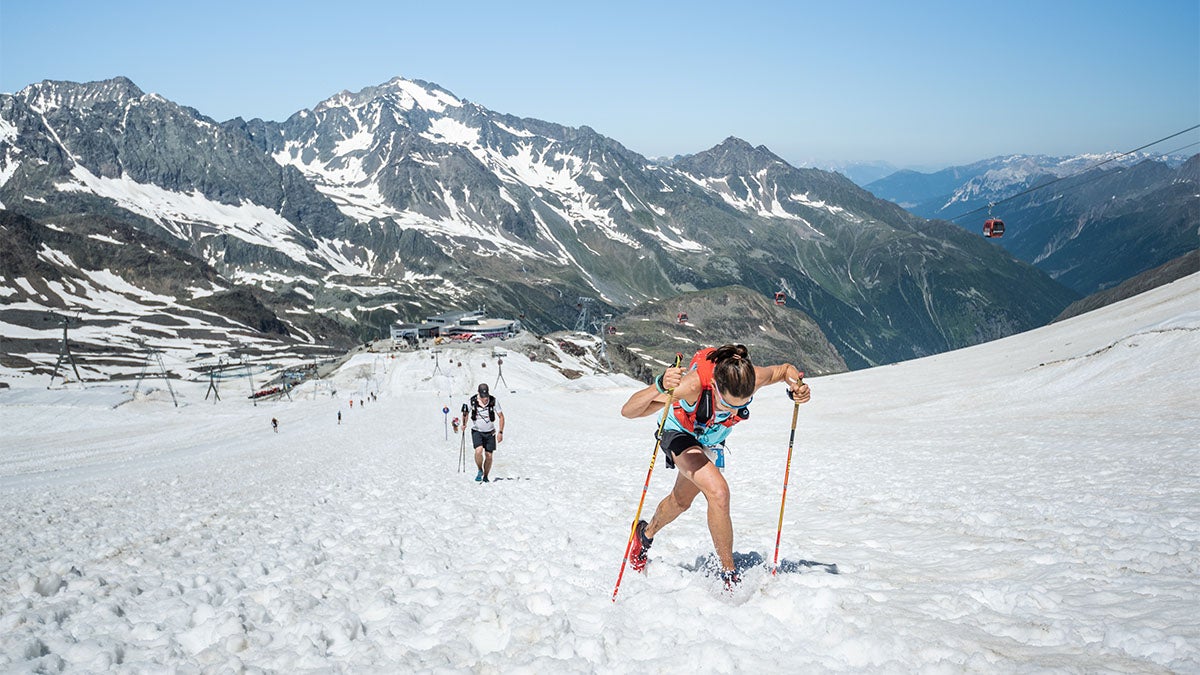 Any race that is longer than a marathon (26.2 miles) is considered an ultramarathon or ultra. While most marathons are road races, many ultras are run on trails. And people seem to flock to them for different reasons, including the opportunity to be immersed in nature as part of the athletic experience.
At midnight on June 29, 700 runners from 30 countries set off from Innsbruck, Austria, for the Stubai Ultratrail. They ran through the Alps, and 476 reached the finish line on top of the Stubai Glacier, 60 kilometers (37.2 miles) away. The glacier is 3,150 meters above sea level; the runners ascended 6,027 vertical meters and descended 3,464 vertical meters overall during the event.          

Kristin Berglund of Sweden and Cristofer Clemente Mora of Spain won the Stubai Ultratrail — a repeat of 2018's results. 
The number of ultra runners around the world has been growing — 1,000% during the last 10-12 years, the Guardian reported, looking at two sites that list ultras. Separately, the American Trail Running Association (ATRA) tracks the number of participants in trail races —which are not necessarily ultras — that provide participant data (U.S. and internationally), and the number of participants rose from nearly 41,000 in 2008 to more than 160,000 in 2018.
What drives someone to go beyond the typical marathon distance and beyond the shorter trail races to become an ultra trail runner?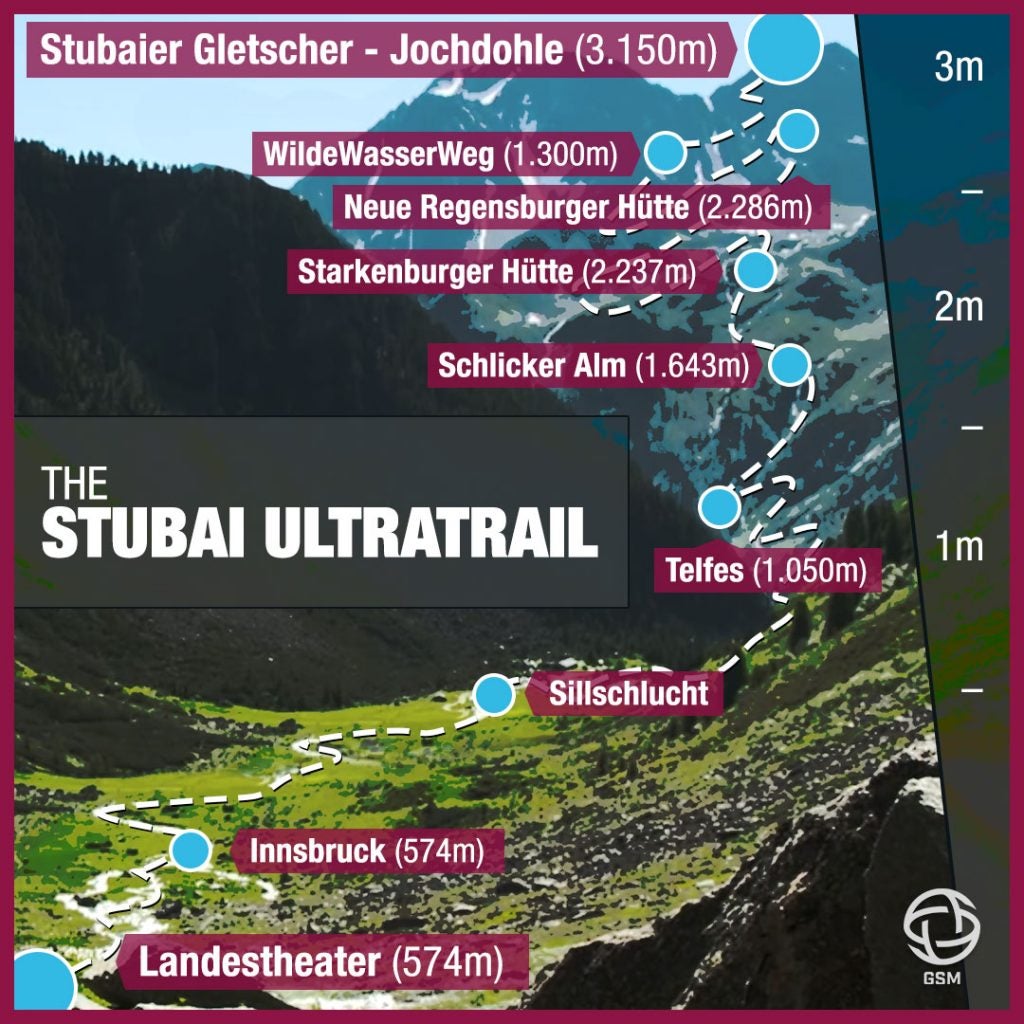 A 2018 study of ultra runners in Poland, which was published in Psychology Research and Behavior Management, found their motivation differs from that of shorter-distance runners. Ultra runners were less driven by competition and more by what the study calls life meaning and affiliation — so ultra runners may be more interested in sharing a community with fellow runners than beating them.
"For ultrarunners, personal records, traveling and racing with friends is more valuable than competing with other athletes," the study's lead author, Zbigniew Waśkiewicz, told Runner's World.
Stubai offers participants an experience.
"You start in the city of Innsbruck in the middle of the night, run 2 kilometers in the city, and then it goes by a river," Berglund said. "Then you have the sunrise, and that's amazing. (The finish segment) is very steep and very technical." 
This year — the Stubai Ultratrail's third year — organizers changed the course to offer runners even more trails in a spectacular setting. The changes added about 1,000 meters to both the ascent and descent.
David Wallner, of Stubai's tourism organization, said there is no other ultra that starts in a city and finishes on a glacer.
What Berglund likes about ultras is being in nature.
"I love the mountains; I love to move on trails," she said. "I have something to concentrate on and see the moon and sunrise or sunset, see the flowers and the mountains, the water — just to move on technical terrain."
Berglund started running ultras only a few years ago, and she said she doesn't have much of a running background — just mountaineering. She works full time as a physiotherapist.
Nature is part of the appeal for Clemente Mora as well. "The landscape is spectacular … the finish line is amazing." He finished atop the glacier in 9 hours, 1 minute and 8 seconds.
He finished second at the 2018 and 2017 Trail World Championships. His racing experience began with his first half marathon in 2010. He entered his first trail race in 2011 and won it.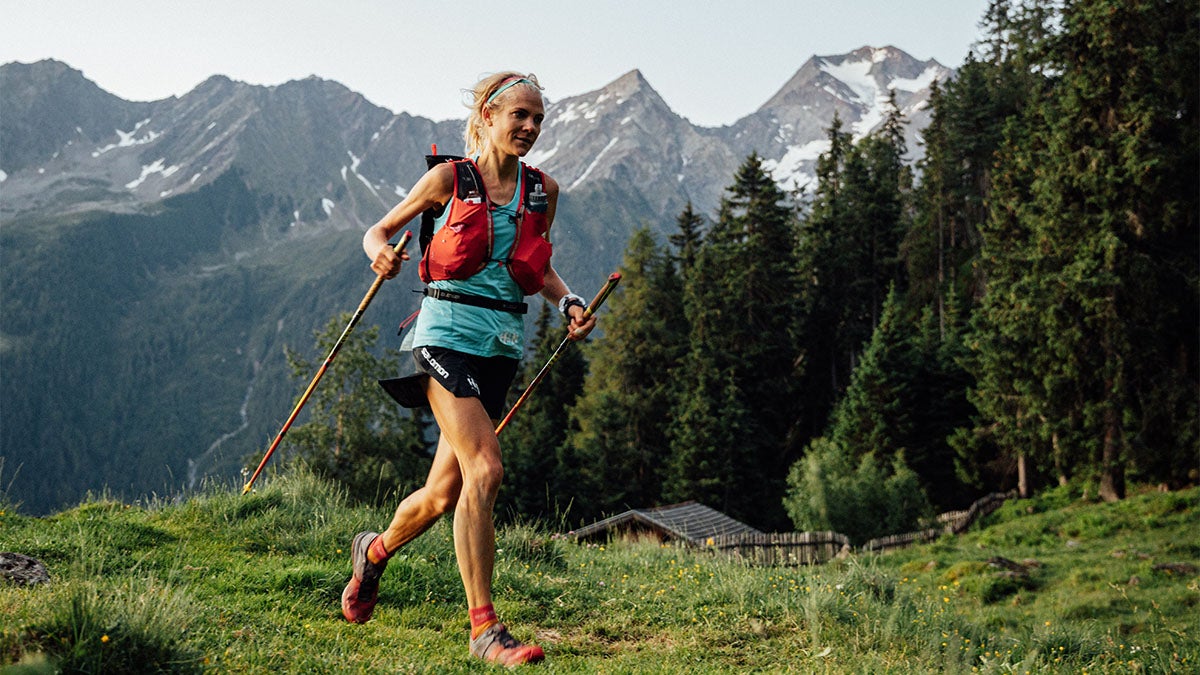 "I tried this type of race for curiosity, and I loved it," he said. Along with being in nature, he likes getting to know different places and testing his limits.
A 2015 study found, when compared to half marathoners and marathoners, ultramarathoners were more motivated by affiliation and life meaning. The ultra runners' motivations were more intrinsic; the shorter-distance runners' motivations were more extrinsic.
Berglund said she considers ultras more of an adventure than road races.
"It doesn't matter if you will be the first or the 50th," she said.
Her training reflects this attitude. Berglund said she measures her training by hours, not distance. In season, she said she runs about 15 hours per week, and she does a lot of ski mountaineering in the winter.
Bethany Patterson, an ultra runner in the U.S., echoed this sentiment. In road running, the focus is more on the distance covered and how quickly it is covered, she said.
"When I found trail running, it didn't feel like running to me," Patterson said. "It felt like playing in the woods like you were a kid all over again."
Patterson was named Trail Runner Magazine's trail runner of the year in 2003, she was the seventh woman to finish the 2016 Western States 100, and she has won numerous ultras. 
Patterson likes "being in nature and having a purpose — like you're hiking up a mountain toward a point — toward an end," she said. "You get to be in the beauty of nature (on trails). It's so much more pleasant. You get immersed in it, and you don't think about the miles so much."
The state of nature
Nancy Hobbs, founder of ATRA, agrees nature is part of the draw for trail runners.
"For me, the appeal of trail running starts with community and the relationships I've made through the sport," Hobbs said. "The passion I have for trail running has grown over the years and continues to grow. I marvel at the amazing scenery I have enjoyed on my runs, the challenging terrain, the serenity," she said.
Evidence of climate change might be especially apparent to trail runners who appreciate nature. At Stubai, race day temperatures were more than 30 degrees Celsius (86 F) this year.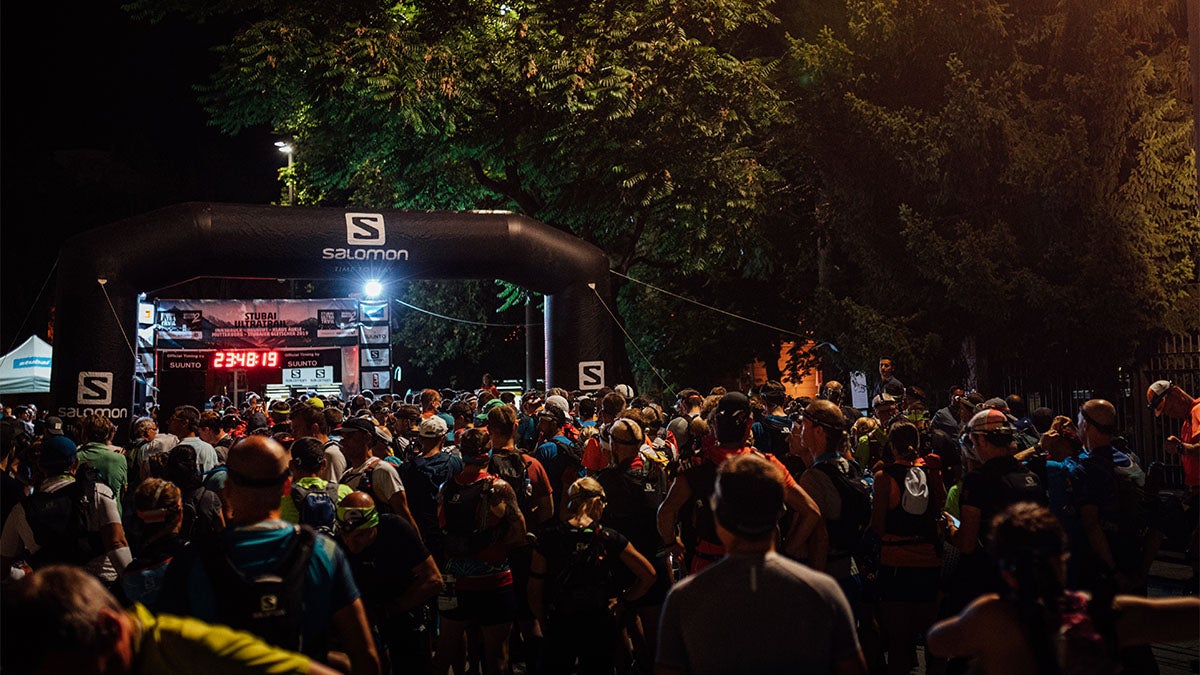 "This is very unusual for our region and is certainly related to climate change," Wallner said. "Another area where climate change is clearly visible is the Stubai Glacier. Every year you can see the glacier shrinking and retreating."
Berglund, who lives in Tyrol, Austria, said she has noticed more extreme weather.
"It's not normal here to have 35 degrees. That's really not normal," she said. "It's so extreme all the time — we have thunderstorms or it's super cold, and it's changing so fast."
She and others in the trail running community talk about their impact on the environment, and she prefers to race in places that minimize her air travel.
On the East Coast of the U.S., "what we've found is it's been raining for the last two years," Patterson said. "(Every race) has been muddy and wet and rainy, and that is not normal."
Patterson noted some events have been cancelled recently because of severe weather. In June, the Hardrock Hundred in Colorado was cancelled because of excessive snowfall and avalanche-related issues. In Virginia, where Patterson lives, this summer has seen a heat wave that might make long outdoor runs unsafe on some days. In July, hail and ice made the Tour de France course impassable, cutting Stage 19 short.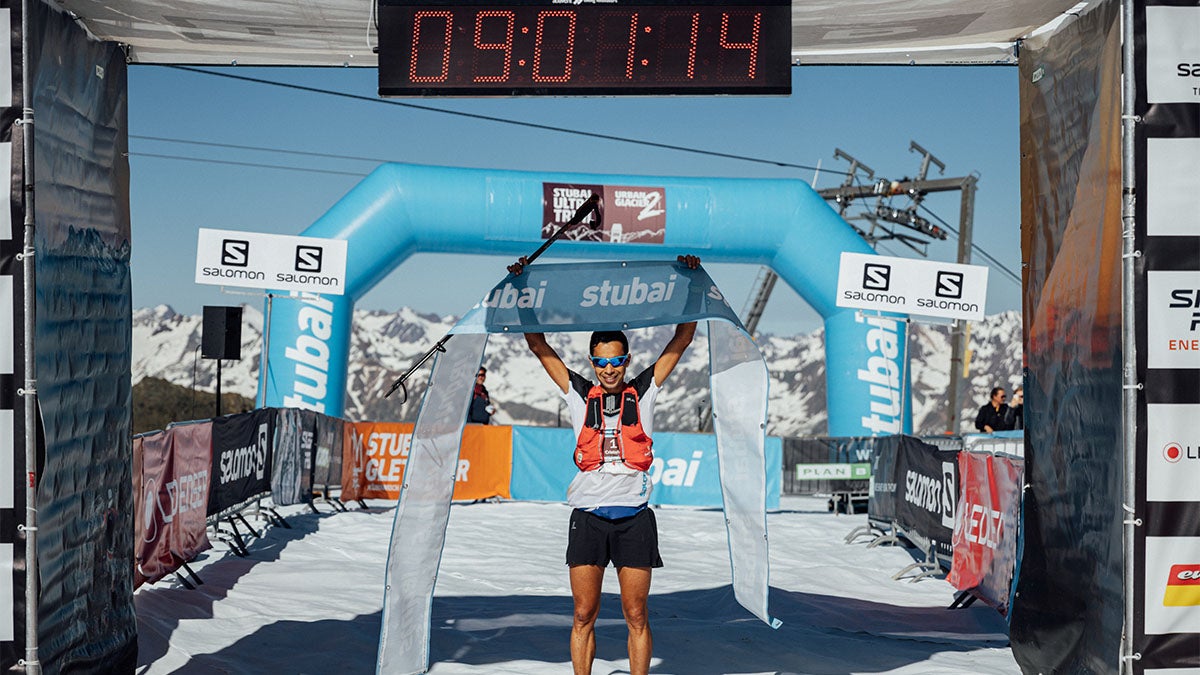 Race organizers seem more conscious of their environmental impact, and they have made changes, such as going cupless, so there's not as much trash left behind, Patterson said. Her time on the trails has also made her more conscious personally. She lives in the suburbs, where it's easy to think climate change doesn't affect a person on a day-to-day basis, she said. But "I have a deep love for the mountains, and for trails and for nature — and I want my kids to be able to enjoy that. Having a sport that is very much dependent on that, I want to be a good steward of what we have."
This includes little things such as picking up trash she sees on the trails as well as bigger issues such as public lands shifting to private uses that might destroy the trails. When Patterson is not running, she likes to go hiking with her husband and kids on the trails. "If I get to use them, I should give back or should help take care of them."
During the summer of 2019, ATRA was conducting a survey of its members about their participation in trail work, such as cleaning up and maintaining trails.
An impossible feat?
Patterson skipped the usual progression from 5-kilometer races to 10Ks to marathons to ultras. She started with a 50K in college, though she had not been much of a runner beforehand. She was hooked. "I'm very comfortable running on a trail. My weakness is actual running, when you have to run fast. I've run a couple marathons, and I'm mediocre," she said.

Even though ultras may seem superhuman feats, the people who run them aren't superhuman. Sometimes people see ultra runners and think that's not something they could do, Patterson said. But she's the perfect example of someone who got into ultra running with no prior experience.
When people familiar with road running ask Patterson questions like what pace she holds, "I'll tell people, 'no, you can walk. You get to hike. That's why it's kind of fun,'" she said.
"If it's something that appeals to you, don't be intimidated, because it's not a bunch of superhuman people," Patterson said. "It's very normal people that just like to be out and enjoy the day." 
Allison Torres Burtka is a freelance writer and editor based in metro Detroit. You can read more of her work here.  
Tags:
American Trail Running Association
,
ATRA
,
Austria
,
Bethany Patterson
,
Cristofer Clemente Mora
,
David Wallner
,
glacier
,
Hardrock Hundred
,
Innsbruck
,
Kristin Berglund
,
Nancy Hobbs
,
Psychology Research and Behavior Management
,
Runners World
,
Stubai Ultratrail
,
Trail Runner Magazine
,
Trail World Championships
,
ultramarathon
,
Zbigniew Waśkiewicz