Culture
Business
Athletes join efforts to help Bahamas after Hurricane Dorian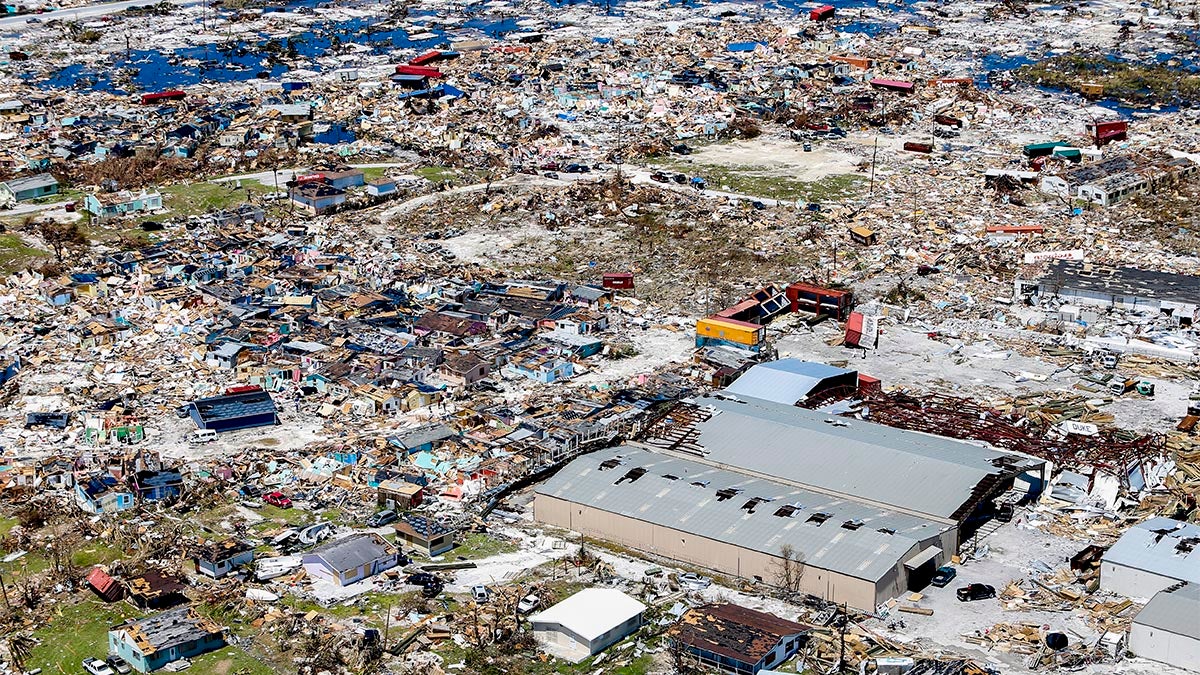 Hurricane Dorian hit the Bahamas on Sept. 2 with a storm surge of 18 to 23 feet.  

Thirty deaths due to the storm have been confirmed as of Friday. Bahamian Prime Minister Hubert Minnis expects the death toll to jump in the next few days as the amount of damage becomes more clear.
"It's total devastation. It's decimated. Apocalyptic," said Lia Head-Rigby, who helps run a local hurricane relief group, after flying over the Abaco Islands. "It's not rebuilding something that was there. We have to start again."
International organizations such as the U.S Coast Guard, British Navy and International Red Cross have assisted with relief efforts. Small planes and helicopters have helped rescue at least 100 survivors in the northern islands of the Bahamas.
United Nations' World Food Programme (WFP) plans on sending 85 metric tons of "ready to eat" foods over the next three months and airlifting storage units and generators.
For athletes with Bahamian roots, helping the recovery effort is personal.
Deandre Ayton of the Phoenix Suns said his family is OK. In a post on Twitter, Ayton wrote that his "heart goes out to my fellow Bahamians as we deal with the effects of Hurricane Dorian" and announced he would pledge $100,000 toward relief efforts.
Ayton also called on Suns fans and the entire Phoenix area to collect supplies and donations on Sept. 10. 
??? pic.twitter.com/ap7UKV341I

— Deandre Ayton (@DeandreAyton) September 6, 2019
Justin Roberts, a former ASU tennis player and current sports law and business graduate student at the school, is a native of Nassau, Bahamas. Several of his family members in Abaco were able to leave the island before the hurricane hit.
"They lost power in Nassau," Roberts said. "And there might be some flooding issues. But it's a lot of phone connection. My family is safe in Nassau. The only issue they might have is the flooding. And my family members who live in Abaco got out before the storm came and they came to Nassau to stay."
It has been hard watching the destruction and not being in a position where he can help, Robert said.
Other Bahamian athletes have been working to help their homeland.
Sacramento Kings guard Buddy Hield has donated $100,000 to help with Hurricane Dorian relief. He also started a GoFundMe account to raise $1 million towards helping the Bahamas.
"This moment is design for God to change our lives!" It's time to Rebuild, Restore and Renew — let's get it!
242 to da ? ?????????????? Link in Bio☝? Website: https://t.co/eFQKa00ShF
Email for donating goods: buddyhieldfoundation@gmail.com
IG: @buddyhieldfoundation pic.twitter.com/IhtmJXkenY

— Buddy Love !!!! (@buddyhield) September 3, 2019

Hield has been encouraging others to donate through his social media accounts and through his organization, Buddy Hield Foundation. Connecticut Suns forward Jonquel Jones donated $10,000 and created a GoFundMe account to raise money for relief efforts.
The time is now. Help Jonquel Jones in her efforts to raise money for hurricane relief in the Bahamas. https://t.co/qPPnMojYfC pic.twitter.com/TWnKTObKlc

— Connecticut Sun (@ConnecticutSun) September 3, 2019
Disney announced recently that it will be donating $1 million to assist recovery efforts in Bahamas.
"We hope our $1 million donation will provide much-needed relief and help our neighbors, colleagues, and all those impacted by this devastating storm begin the long process of recovery as they work to put their lives and communities back together," said Robert A. Iger, CEO of The Walt Disney Company.
Lamar Smith is a master's journalism student at Arizona State University
Related Articles
Athletes take their charitable efforts global