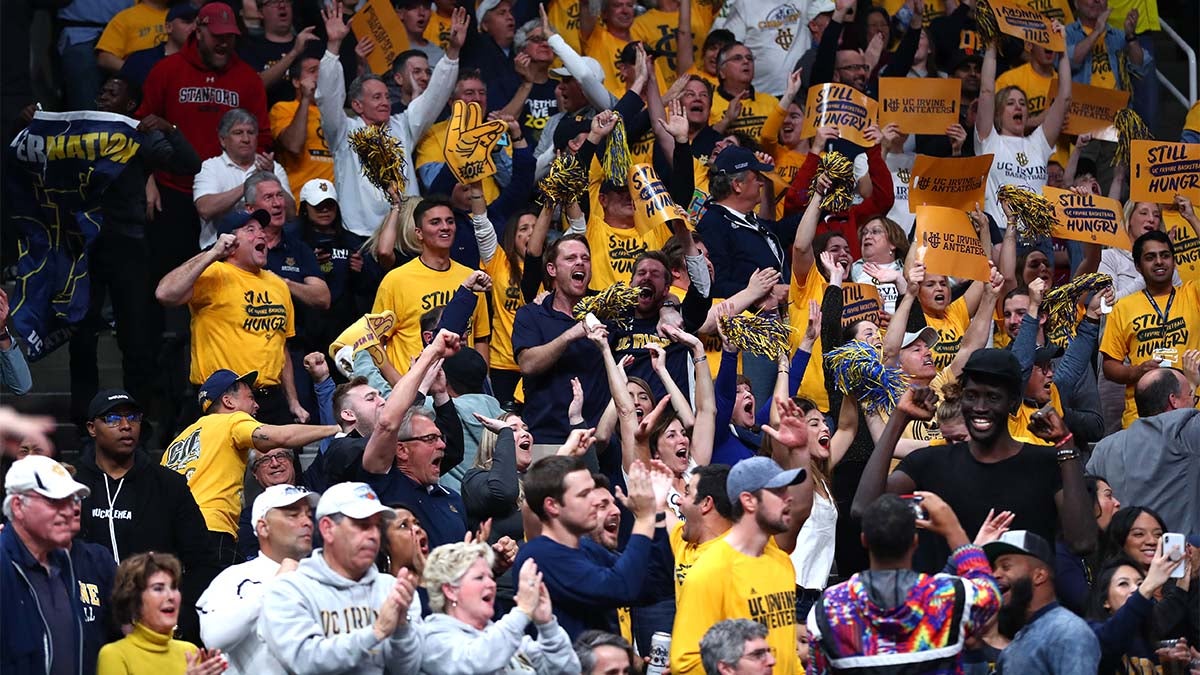 Many kids grow up playing sports with dreams of becoming a professional athlete. After years of dedicating time to practices, workouts and games, they might be recruited to play their sport at the college level.
And that's easy compared to reaching the professional level.

According to the NCAA, only two percent of NCAA student-athletes in all sports go on to compete professionally.
Helix reported that sports psychologists find that many student-athletes feel relieved after finishing their athletic career. However, some face depression and other mental-health issues after the career ends. Athletes can also experience lingering injuries from their college careers.
Former Northwestern University swimmer Jenny Wilson started building her daily routine around swimming when since she was in the sixth grade. At Northwestern, she set school records in the 100- and 200-meter breaststroke, competed in the 2012 NCAA Championships and in the 2012 U.S. Olympic Trials.
"I miss it so much," Wilson told Helix. "There is a huge void in my life."
The typical day for a student-athlete starts early in the morning in the weight room. After that, there are meetings with the team and coaches. Classes are next on the schedule, and around the two to three classes each day, the athlete tries to find time to eat breakfast and lunch and to get treatment for injuries.
All of that takes place before athletes typically even attend an actual practice, which can last up to three hours with more treatment after. Finally, the athlete gets to go home, eat, shower and go to sleep — unless there is homework to complete. He or she wakes up and does it all again the next day.
"I miss it so much. There is a huge void in my life." – Former Northwestern swimmer Jenny Wilson
Some student-athletes also must attend mandatory study-hall sessions or other campus events that include their team.
Eddie Comeaux, an associate professor of higher education in the Graduate School of Education at the University of California-Riverside, said that the biggest issue regarding athlete-transition stems from the structure of college athletics. He said there's so much control over the athlete and their socialization patterns that it makes it difficult to prepare for life after sport.
While athletes have many academic majors from which to choose, they often find that their sport will make it impossible to pursue their desired area of interest because of scheduling conflicts with games, practices, travel, and volunteer work. Comeaux said this takes student-athletes away from what he calls purposeful-engagement activities, educationally. 
Once a student-athlete knows their role the expectations are for them on the team, the athlete will often decide to put their intended academic pursuit on the backburner.
"I believe that the structure arrangement really pushes athletes more towards athletics and, to a lesser degree, to their academic obligations and goals and even career pathways that are non-sport related," Comeaux said.
Erica Smith, a Southern Illinois-Carbondale graduate student who wrote a research paper called "The Transition: From College Athletics to A Post-Athletic Life," interviewed 10 former SIUC athletes who had competed in the last 10 years about their experiences.
"It was recommended that universities start working with their juniors and seniors preparing them for the transition out of college sport," Smith wrote. "This can be done by asking them to generate a five-year plan for what they are going to do after college."
According to the NCAA's Gallup-Purdue Index Report, 56% of former student-athletes are thriving in the "Purpose Well-Being" section of Gallup-Healthways Well-Being 5 View.
The Gallup-Healthways Well-Being 5 View measures different aspects such as Social Well-Being, Financial Well-Being, Community Well-Being and Physical Well-Being. 
The Purpose Well-Being measures what the student-athlete is doing each day and what motivates them to achieve their goals. The Social Well-Being measures the relationships in a student-athlete's life. The Financial Well-Being measures how a student athlete is managing economic life. Community Well-Being measures the engagement a student-athlete has with the people in the area they live, and if they feel safe and have pride within their community. The Physical Well-Being measures if the student-athlete is healthy and has enough energy to get things done throughout the day.
According to the Gallup-Purdue Index Report, 9% of former student-athletes are thriving in all five elements of Well-Being. There are also 21% of former student-athletes thriving in at least three of the five elements of Well-Being.
Karen Gallagher, postdoctoral scholar at Arizona State's Global Sport Institute, said that GSI has been working with athletic departments in different sports organizations at all levels to answer this question: How can we better provide a transition support program that is pre-transition and begins before a career ends?
"We need to do a better job on a couple of fronts. One, early on educating athletes that this is not a career," Gallagher said. "Day One, you need to be feeding other interest areas, you need to be growing in those other directions that can support transition."
"Day One, you need to be feeding other interest areas, you need to be growing in those other directions that can support transition." – Global Sport Institute postdoctoral researcher Karen Gallagher
In 2015, Erin Reifsteck launched a program called Moving On! at the University of North Carolina at Greensboro. The program is intended to promote a healthy lifestyle for athletes after college and "teaches practical nutrition advice, strategies for maintaining physical activity and obstacles to anticipate along the way," according to the NCAA. 
The Moving On! program's goals include helping athletes transition from a sports-based athletic identity to a "broader" exercise identity, enhancing basic psychological needs such as competence, autonomy and relatedness, and promoting physical activity participation as an outcome of targeting exercise identity and self-determined motivation.
Scott Brooks, director of research at GSI, believes that there is a timing issue when student-athletes are educated on the transition. Brooks said there needs to be discussion about athlete-transition starting in middle school.
"We need to go as early as possible with offering these kids, with them seeing and learning about many identity options and career options. That's the real problem," Brooks said. "It's too late when they get to college. Anything you're telling them, for most of the big-time athletes, it's too late. To think about that would almost be doubting themselves."
Athlete transition is not just for the student-athletes. It also applies to athletes who have made it to the professional level. Brooks said  Kaleb Thornhill, director of player engagement for the NFL's Miami Dolphins, created a platform called Athletic Transition U (ATU).
According to Inc., ATU evolved into a Pro Athlete Business Combine in New York City. The program had 30 NFL players who were able to engage in panels, job-shadows and business simulators.
Thornhill told Forbes "there's a saying that athletes die twice — once when they're done playing and when they actually die. I want to change that so that they feel like they're born twice."
"(ATU has) a lot of boot camps where they use basic life skills as a starting point, like 'how do you write a professional email? How do you network?' You know, really making sure they get those ABC's, because a lot of these athletes have never really had to answer back as a stranger without a reputation," Brooks said. 
Former NFL running back Matt Forte was part of that small percentage of NCAA college athletes to play professional ball. He played college football at Tulane University, and then was drafted 44th overall by the Chicago Bears in 2008. Forte had a career total of 9,796 rushing yards and 54 touchdowns in a 10-season career. 
"There's a saying that athletes die twice — once when they're done playing and when they actually die. I want to change that so that they feel like they're born twice." – Miami Dolphins director of player engagement Kaleb Thornhill
While speaking at the Accelerating Change event in Chicago recently, Forte said athletes need to focus on being more than just a player, according to SportTechie in an Athlete's Voice interview with Forte.
"I told (Chicago Bears rookie David Montgomery) not just to pigeonhole himself in just being an athlete," Forte said. "Whatever you're interested in outside of that, start working on that now. It seems like a lot of young guys don't."
Forte said that a lot of players in the NFL don't know what they're passionate about and that becomes a problem when they retire. 
"Football is a short time. Our time on life here is short compared to eternity," Forte said. "You're going to have to do something after football, so I always tell them to try and find what your passion is outside of that and start developing that more."
Former Indianapolis Colts quarterback Andrew Luck knew that football wasn't going to be there his whole life. Luck pursued a degree in architecture while at Stanford. SBNation wrote that when he was projected to be the No. 1 overall pick in the 2011 NFL Draft, "Luck decided to finish his degree, work under a new coach, and take out an insurance policy on his body should something go wrong on the field."
Finishing his degree was a smart move by Luck. He retired from the NFL in August 2019 at age 29 due to physical pain and a lack of mental energy after multiple injuries. Upon his departure from the Colts, Luck said he has a life outside of football. 
Sports Illustrated reported that for years Luck had said in interviews that football would not define him and that he would be fine using his degree in architecture, or teaching history. 
SI wrote that "people who have crossed Luck's path outside football describe a man who genuinely loves to try everything, which is what makes him capable of doing anything." 
Madisen Carter is a senior sports journalism student at Arizona State University
Related Articles
Some athletes struggle with life after games end
Andrew Luck's retirement focused attention on mental health and injury recovery
Tags:
Andrew Luck
,
athlete-transition
,
Chicago Bears
,
Community Well-Being
,
David Montgomery
,
Eddie Comeaux
,
Erica Smith
,
Financial Well-Being
,
Gallup-Healthways Well-Being 5 View
,
Gallup-Purdue Index Report
,
Global Sport Institute
,
Indianapolis Colts
,
Jenny Wilson
,
Karen Gallagher
,
Matt Forte
,
NCAA
,
NFL
,
NFL draft
,
Northwestern University
,
Physical Well-Being
,
Purpose Well-being
,
SBNation
,
Scott Brooks
,
Social Well-Being
,
Sports Illustrated
,
student-athlete